Dilly Bar Recipe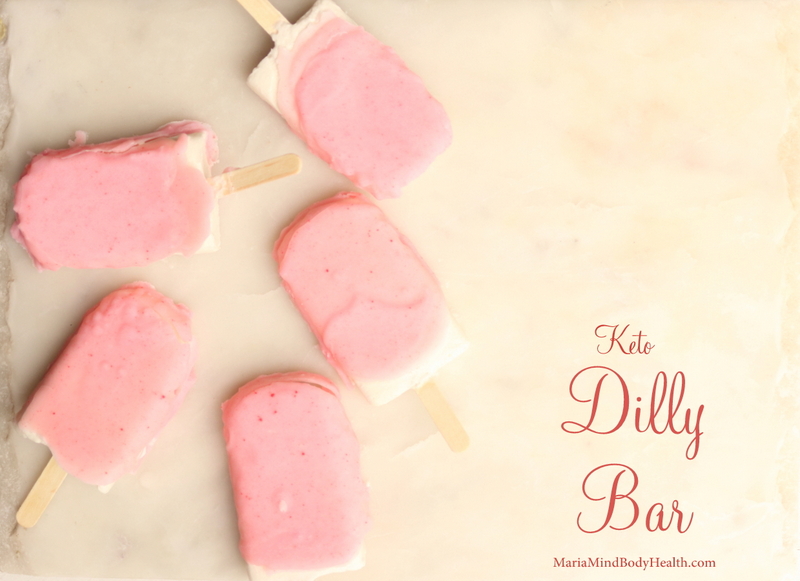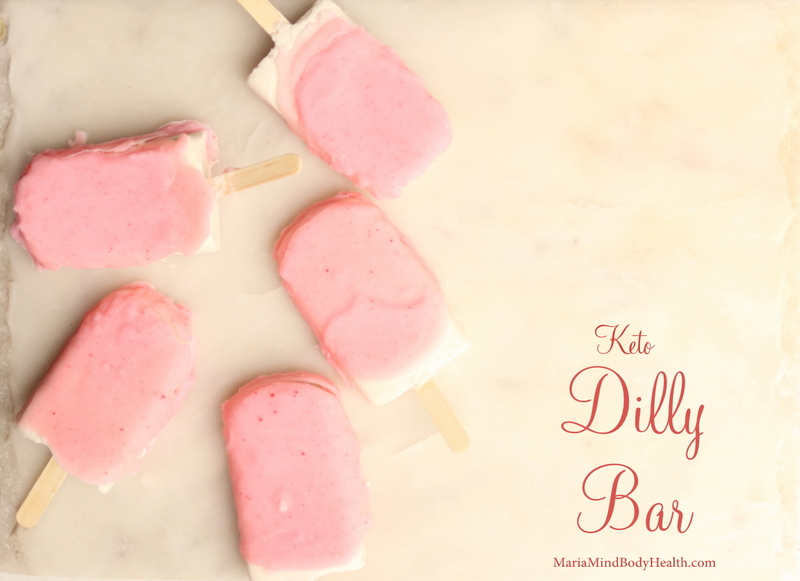 July is National Ice Cream Month! But honestly, I think every day is a great day for ice cream and who doesn't love a Dilly Bar? I get asked all the time for a keto ice cream recipe that doesn't require an ice cream machine and here is one of my low carb ice cream recipes that do not require one. You could also make this Cherry Dilly Bar recipe dairy free if needed!

Dilly Bar Recipe
Ingredients
1 cup heavy cream (or coconut milk if dairy free)
1 cup unsweetened almond milk
4 tablespoons Swerve confectioners (or 3 teaspoons stevia glycerite)
1 teaspoon vanilla extract (or cherry extract)
Pinch of fine grain sea salt
Cherry Coating:
6 TBS butter (or coconut oil if dairy free)
4 tablespoons Swerve confectioners (or equivalent)
1 tsp cherry extract
⅛ tsp fine grain sea salt
Instructions
Place heavy cream in a blender and purée on high until stiff peaks form. With blender on low, slowly add the almond milk, sweetener, extract and salt. Blend on low until just combined. Taste and adjust sweetness to your liking. Pour into dilly bar molds. Place a wood popsicle stick into the center of each filled mold. Place in freezer to chill for 3 hours or until set.
Place the melted coconut oil or butter into a blender or mini food processor. Add natural sweetener, extract, natural food dye and salt. Puree until smooth. Dip frozen dilly bars into the coating. Place dipped bars on a piece of parchment and place back into freezer for 30 minutes to set. Store in airtight container in the freezer for up to a month.
Notes
Nutritional Info:
180 calories, 20g fat, 1g protein, 1g carb, 0.1g fiber
A great update from my phone client!
"Hi Maria! I couldn't wait any longer to tell you that I've dropped 60 pounds and I am so much healthier and happier! Thank you so much for all your delicious recipes and words of wisdom. I am blessed to have found you….Patti"
Most people I consult are doing keto totally wrong. Get fast results with the my NEW Keto School!