Testimony of the Day
Hi Maria,
For many years, I have been plagued with many auto-immune maladies.  Most of them were just bothers, skin problems, aches, burning tongue. I had been on a low dose of Prednisone since 2002.  About a year and a half ago, I was diagnosed with Pericarditis and then after several months of tests, Giant Cell Arthritis ( which is inflammation of the arteries going through my temple to the brain). The tests showed major inflammation in my body so I was put on very large doses of Prednisone.  That caused many more problems. We have been trying to lower the dose for about 6 months and it has been up and down.  I have had lab tests every two weeks for the last 15 months.
Then, 5 weeks ago, I began my lifestyle change mainly because it was touted to be good for inflammation and I had gained lots of weight with the help of the Prednisone. After the first two weeks into your program, my inflammation tests were still high but last week, both indicators showed that my levels were in the normal range. That is the first time in more than 10 years. I can't tell you how happy that has made me and my family.  I am a believer!!!!! I feel good. I don't miss either the gluten or the sugar. I can't thank you both enough for the guidance and information. It just proves that you can teach an old dog, new tricks. Thanks again, Molly"
If you want to get started on your path to healing, click HERE. Don't wait another day!
 Don't forget to take your "before" photo!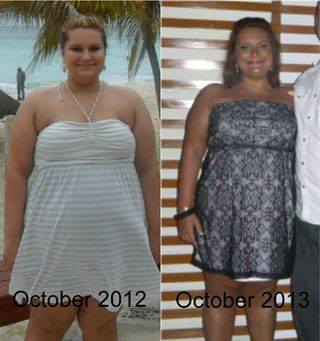 HERB FACTS
Most people think you must eat fruits and veggies to get all your nutrients in for the day, but a hidden food that has A TON of nutrients are spices! Oregano is used in this recipe and is one of the top foods for Vitamin K! Vitamin K is essential for bone growth and can decrease bruising. Oregano is a proven super "functional food". It has an excellent nutritional profile; just 100 g of oregano herb provides:
Dietary fiber- 107% (Percent of RDA)
Folate- 69%
Pyridoxine- 93%
Vitamin-C- 83%
Vitamin-A-230%
Vitamin-K- 518%
Iron- 550%
Manganese-203%
Carotene-ß- 4112 mcg
BENEFITS OF OREGANO:
1. Anti-Bacterial: The oils in oregano include thymol and carvacrol, both of which have been shown to inhibit the growth of bacteria, including Pseudomonas aeruginosa and Staphylococcus aureus. Oregano to be more effective against Giardia than the commonly used prescription drug.
2. Anti-Oxidant: Oregano contains tons of phytonutrients; including thymol and rosmarinic acid. They are potent antioxidants that can prevent oxygen-based free-radical damage to cells. On a per gram fresh weight basis, oregano has demonstrated 42 times more antioxidant activity than apples, 30 times more than potatoes, 12 times more than oranges and 4 times more than blueberries.
3. PAIN RELIEVER: Concentrated amounts of oregano can help calm stomach upsets and painful menstruation.
4. IBS: Oregano increases the motility of the gastrointestinal tract as well as increase digestion by increasing gastro-intestinal secretions.
5. DIABETES/CANCER/CHOLESTEROL: Oregano is a rich source of fiber, which helps stabilize blood sugar levels. Fiber works in the body to bind to bile salts and cancer-causing toxins in the colon and remove them from the body. This forces the body to break down cholesterol to make more bile salts. These are just some of the reasons that diets high in fiber have been shown to lower high cholesterol levels and reduce the risk of colon cancer.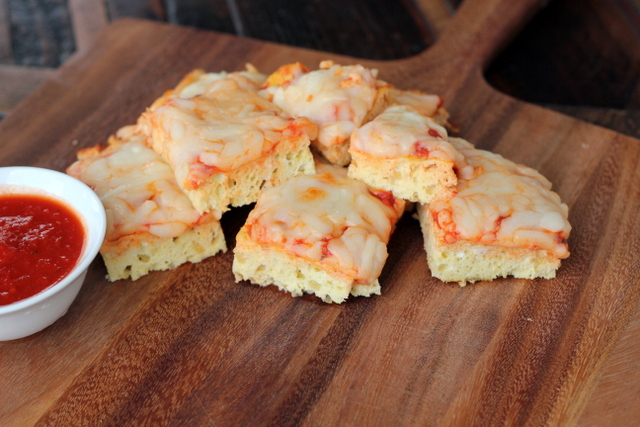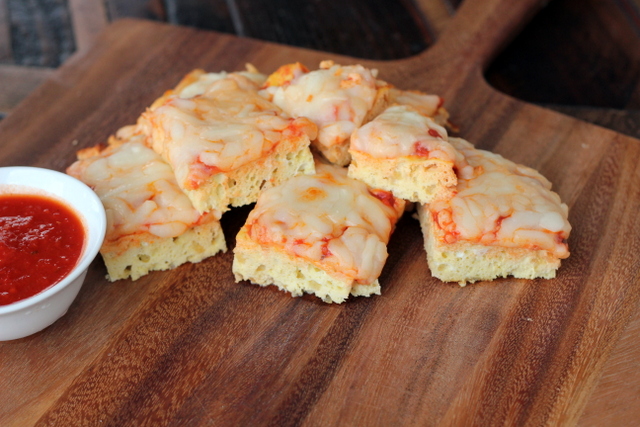 1 1/4 cup cottage cheese
5 eggs
1/2 cup coconut flour
1 tsp baking powder
1 tsp Celtic sea salt
PIZZA HUT SPICE MIX:
4 TBS Parmesan cheese
3 TBS garlic powder
1 TBS onion powder
1 TBS oregano
TOPPINGS:
Low-Sugar Marinara (Mario Batali = no soybean oil and no sugar)
Bolinski's chicken sausage
Mushrooms
Peppers
Fresh Mozzarella Cheese
Preheat oven to 400 degrees F. Grease a large cake pan or lasagna pan with coconut oil spray (click HERE to find).
In a food processor (click HERE to find the one I love for less than $30!) or a large bowl, mix the cottage cheese, coconut flour, baking powder, eggs, salt and 1/2 of the Pizza Hut seasoning until very smooth.
Place dough into a large greased round cake pan (or lasagna pan), scatter with the remaining spice mix and bake for 30-35 minutes, or until set, risen, and golden brown. Remove from oven and place your sauce, toppings, and cheese on the crust. Place back in the oven for 5-10 minutes or until cheese is melted. Makes 9 servings.
NUTRITIONAL COMPARISON (per serving of CRUST only)
Traditional Deep Dish Pizza = 304 calories, 14 g fat, 45 g carbs, 1.2 g fiber (43.8 g effective carbs), 10 g protein
"Healthified" Pizza = 109 calories, 4.6 g fat, 5.2 carbs, 2.2 g fiber (3 effective carbs), 9.6 g protein