Crunchy Balm
In my latest book, The 30 Day Ketogenic Cleanse, I write a whole section on topical products and how they change your hormones. We spend way too much money on products that contain Obesogens (click HERE to read more on Obesogens and how they change hormones). I even included recipes on how to make your own lip balm, deodorant, toothpaste and other daily products. However, if you do not have the time to make your own, I found this amazing new company called Crunchy Balm!

What is Crunchy Balm
Crunchy Balm is a healing whole-skin tallow balm. Tallow is FULL of vitamins and minerals that feed your skin and help repair it, making it soft and supple. Forget the chemicals and give your skin whole food nourishment our ancestors used. Our ancestors frequently used tallow to moisturize and protect their skin (they knew what they were doing!), yet somewhere along the way we were led to believe that plant-based products were superior, although their chemistry does not match our skin well.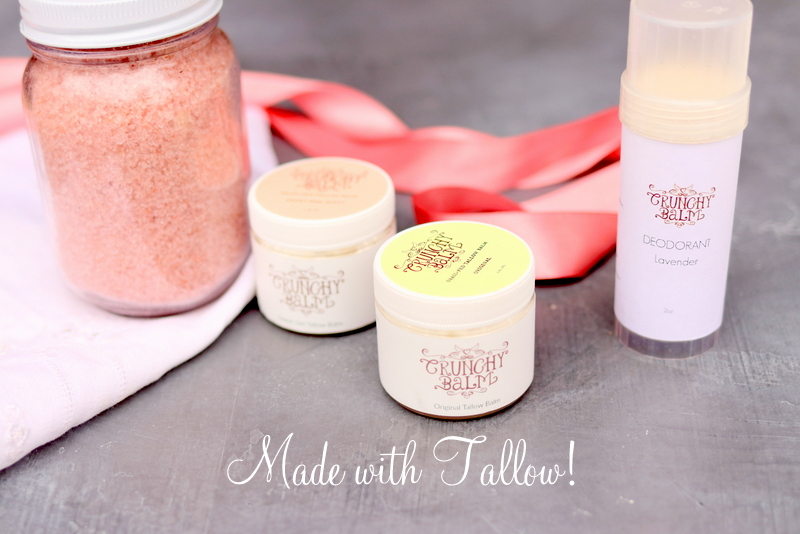 Though plant based oils and butters can be WONDERFUL, animal products (like tallow) offer your skin a unique set of nutrients (vitamins A,D, E, and K in perfect harmony with their activators along with anti-inflammatory CLA) that it's most likely been your skin has been missing out on!
Crunchy Balm ONLY uses tallow from grass-fed cows pastured on organically grown grass, which results in tallow that is rich in nutrients and free of pesticides and other toxins.
Using tallow-based products (along with eating animal organs and other "unusual" parts) means respecting that animal's life by using EVERYTHING it had to offer, instead of just eating it's meat.
So, are you ready to clean up your personal care routine and try some incredibly PURE and nourishing tallow-based products??
"Healthy, 'toned' skin cells with sufficient saturated and monounsaturated fats would undoubtedly make for healthy, toned skin. Interestingly, tallow fat is typically 50 to 55 percent saturated, just like our cell membranes, with almost all of the rest being monounsaturated, so it makes sense that it would be helpful for skin health and compatible with our cell biology."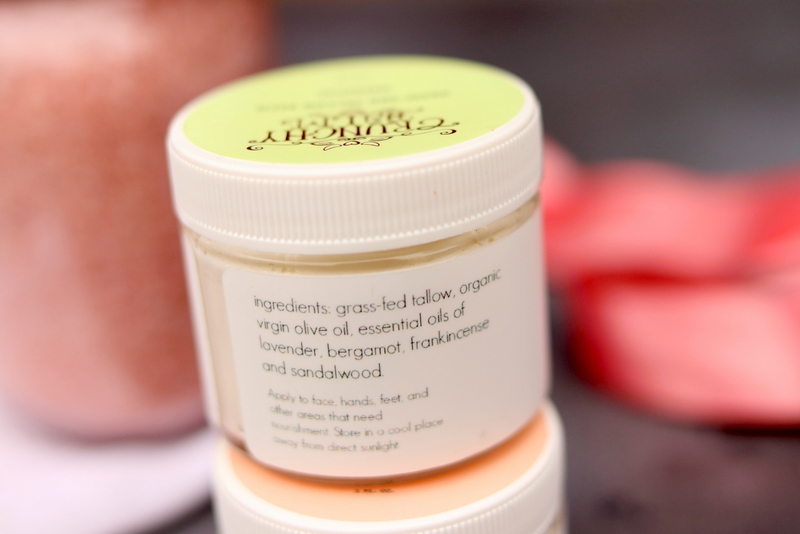 • luxurious face moisturizer
• soothes inflamed skin
• softens cracked heels and hands
• deep lasting moisture
• stretch marks
• eczema
• chapped skin and lips
• sunburn
• wind burn
• baby skin
• diaper rash and much more!
FREE FROM:
petroleum based ingredients
artificial colors, ingredients or fragrances
chemicals
GMO's
Click HERE to find Crunchy Balm!
And watch for her giveaway of my 30 Day Ketogenic Cleanse book on her Facebook page!
TESTIMONY OF THE DAY
"It is a long story of why we did it. Other then the obvious. We did it for our daughter who was having issues being over weight as well. From the age of 5 they thought she was going to start puberty. I guess an effect of being obese. So we needed to do it for her. My wife is 35 now and I am 36. Our daughter is now going on 11. Our son is 7.
My wife stumbled upon your website one day and we decided to give it a chance. I was about 500 lbs taking heart burn meds and blood pressure meds. My wife was pushing 190 on a little 5 foot 3 frame. The weight started coming off instantly. We have been eating this way for 5 years now. My beautiful wife is now 115 lbs (lost 75 pounds). I no longer take any meds never had heart burn since, and I am down to 219 (LOST 281 pounds). Our daughter no longer has her health issues, and our doctors are so proud of what we accomplished as a family. The use us as "poster child". We have no desire to ever go back. The food is amazing. But most importantly we are healthy. Our daughter is going on 11 and still no puberty. I can't even begin to thank you enough for everything you do and did for us. We are ever great full. Thank you for the amazing recipes you come up with. Thank you for your hard work and desire to help make others life's better." – Joshua
Click HERE to get started on your path to Healthy Healing today! A year from now you will thank yourself!