Testimony of the Day
"A year ago I met Maria Emmerich for a health assessment and consultation. My main goal was to lose a few pounds. However, I had also been suffering from IBS, allergies, and many sinus infections over the past several years.Maria helped me change my diet and my life. She has a wealth of knowledge on how vitamins, chemicals and different foods can affect our metabolism, moods and energy levels. I would highly recommend her to anyone looking to make a lifestyle change, lose weight and get healthier for good, not just temporarily on the latest fad diet. She has a wealth of information on her blog, www.mariahealth.blogspot.com. The results will amaze you!

I have not had a sinus infection in 12 months and my IBS problems disappeared. No more allergy related eczema. And I lost weight (of course now gained being pregnant, but I'm smaller than I was with either of my previous pregnancies!). Feel free to ask me any questions. I highly encourage all of my friends to check out Maria's books and websites if you are serious about getting healthy!"
To get started on your path to health click HERE. I'd be honored to help you too!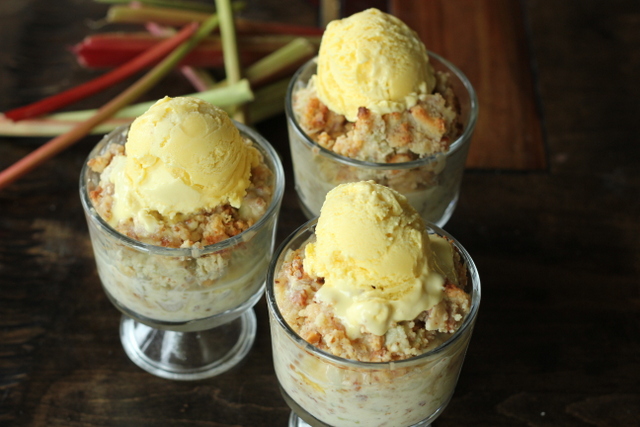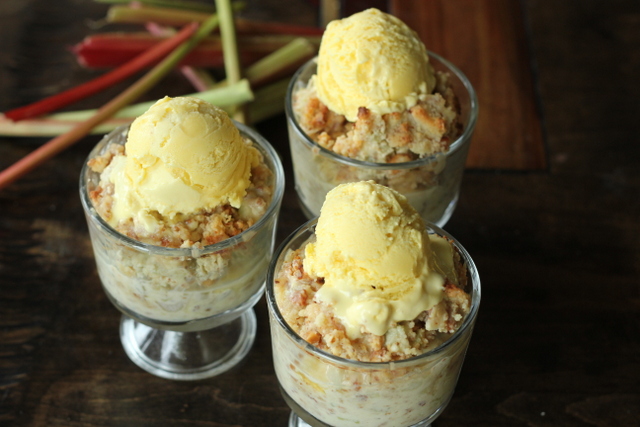 Filling: 1 1/4 cup Swerve (OR erythritol)
2 tsp stevia glycerite (omit if using Swerve)
8 oz cream cheese or coconut cream
2 eggs
1/2 tsp vanilla extract
1/4 tsp Celtic sea salt
3 cups chopped fresh rhubarb
Pie Shell:
2 cups blanched almond flour
4 TBS Swerve (OR erythritol)
1/4 tsp stevia glycerite
4 TBS butter or coconut oil, melted
Topping:
1/3 cup Swerve (OR erythritol)
1 tsp stevia glycerite
1/3 cup blanched almond flour
1 tsp ground cinnamon
1/4 cup butter or coconut oil, softened
Preheat oven to 375 degrees F (190 degrees C). Prepare pie shell, by beating all ingredients together. Pat into a pie pan (using fingers), then place in oven to bake for 12 minutes. Meanwhile, beat 1 1/4 cup sweetener, cream cheese, eggs in a large mixing bowl until smooth. Stir in vanilla and salt. Fold in rhubarb. Pour rhubarb mixture into pie shell. Bake for 30 minutes in the preheated oven.
Meanwhile, combine 1/3 cup sweetener, 1/3 cup blanched almond flour, and cinnamon in a small bowl. Cut in butter with fork or pastry blender until mixture resembles coarse crumbs. Set aside.
Remove pie from oven. Reduce oven temperature to 350 degrees F (175 degrees C). Sprinkle topping mixture evenly over pie. Return pie to oven and bake until filling is set and crust and topping are golden brown, about 30 minutes. Makes 12 servings.
NUTRITIONAL COMPARISON (per serving)
Traditional Rhubarb Pie = 259 calories, 15g fat, 5g protein, 52 carbs, 1g fiber
"Healthified Rhubarb Pie = 250 calories, 24g fat, 8g protein, 6g carbs, 3g fiber