Testimony of the Day
"Hi Maria, I wanted to send you a note and tell you to thank you. I recently had a second baby (January) and was talking with a friend about buying the Wheat Belly book a year ago and never reading it. She and I shared similar food journeys and the transformation for her to this lifestyle was life-changing. So with her encouragement, I read the book during my son's first month… I decided to give this lifestyle a try on April 1st, 13, for 30 days. No sugar/no gluten… I must be crazy, but for 30 days I can do anything. But the transition to this way of living was fairly seamless for a self-proclaimed food addict. I have always been a heavy person, dieted my whole life…but the urges to binge and cravings would always win over. Not this time. I couldn't believe the way the body reacts once you take away those things. My desire to binge is completely gone! I was a secret eater…wait till the hubby went to bed, then hit the pantry, eat an entire bag of chips, etc. Also, a trip to the grocery store, whether I had eaten or not was usually an entire trip of salivation. But once I made this change, none of that happens anymore. It's liberating.
I found you through that same friend (Joy Chrest), and have been ever so thankful. Your recipes have kept this the easiest way of life. More work? sure. But for better health, I'll take it. I will say I am not as disciplined as you….yet. But I'm light years ahead of where I was just 4.5 short months ago. I've done low carb before…but with your help…I can do low carb and not feel like I have to eat bacon 24/7. From your pancakes to your lemon bars, I'm amazed at the fact, not only are they good…but they are low carb! I made a pan of brownies and some magic cookie bars around July 4th. They stayed in my freezer for weeks. NOTHING stayed around here that long before, let alone anything made in an 8×8 pan! It was eye-opening to find out that indeed I WAS the biggest snacker around our house. The things that hang around here now never would've lasted had I continued eating my 'old' way. I am working on converting my family. They do not complain about the healthified meals I make, but I need to fully convert my pantry. And since I'm the one that grocery shops, it's up to me!
So in total, I'm down 25 lbs (50 since delivery) and over 20 inches. I can just feel the change in my body, so I had to do a comparison today and that's what I wanted to share with you! The before is when I was pregnant, as it's the only time I'd be in front of a camera. An excuse to be fatter so to speak. But now, I don't mind pictures at all. Because I'm finally liking what I'm seeing! THANK YOU THANK YOU. I'm so grateful for all the ideas out there of other people living this, it makes it so much easier. I'm also grateful for the acre garden I planted this year, keeping our dinners filled with the 'good stuff'! Now on to chickens!
Keep doing what you're doing. For people who don't believe or say it's too hard, take it from someone who has let food rule her life..all her life. It works…you can get over the cravings and addiction…and you will feel amazing!
Blessings,
Sara
P.S. I have been waiting 37 years for someone to tell me to put butter on everything AND lose weight! WOO HOO!"
We have gotten some amazing feedback on the 30-day meal plan option.
One email said "Holy Moly! That included more tips than I thought it would! I certainly see where I went wrong with my grain-free/low carb diet before this!"
Craig and I are perfectionists, so he helped me add even more detail along with a grocery checklist for each week. Click here to get started on your "after" photo!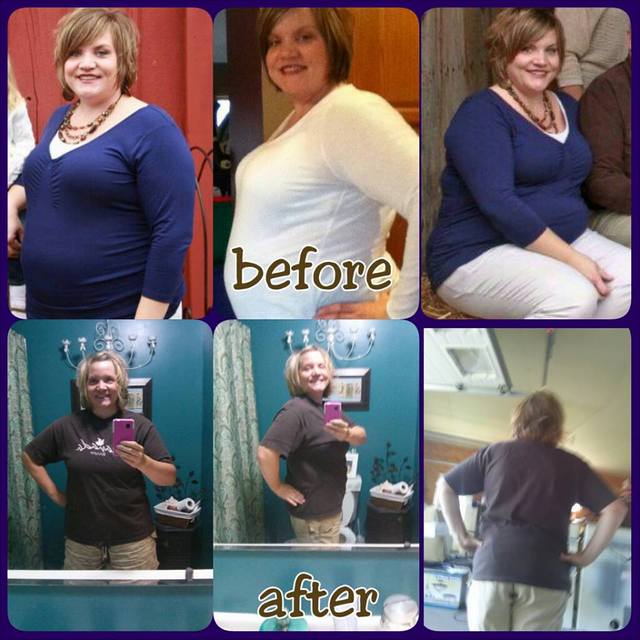 ADOPTION UPDATE

I get a lot of questions on when the boys are coming so I wanted to keep you all posted. The baby we were originally placed with died of malaria in the first week of December. We were devastated. But then a wise child told me, "I bet Kai is having a great time in Heaven." Wow, children know exactly what to say in tough times! We asked to be placed with another baby, so that is delaying everything a bit. It is hard knowing that Micah is getting older, but my husband is great at calming my anxiety around the unknown. The agency is helping us speed things along, but we are still waiting on the paperwork with the new baby.
Thank you for all your support and prayers!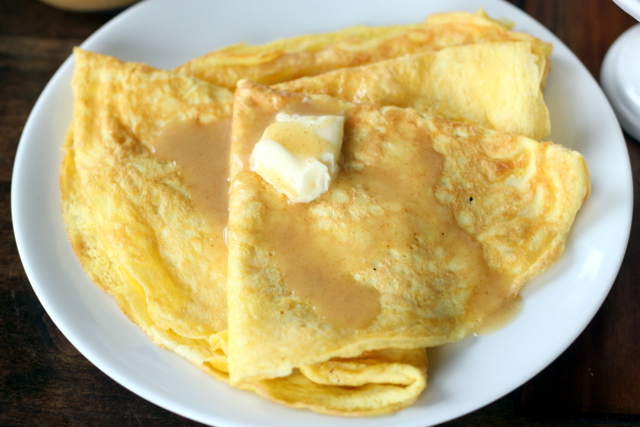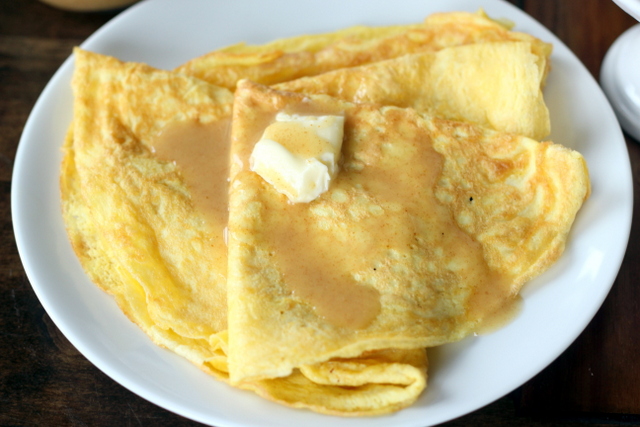 Crepes are wafer-thin French pancakes often made with light sauces and fillings. The batter for crepes is VERY thin, not like a traditional pancake. The trick is to spread the batter as thin as possible and still being able to flip it!
Filling:
1 TBS cream cheese or coconut cream
2 TBS ricotta cheese or more coconut cream
1 packet Swerve (or a drop of stevia glycerite)
Batter:
1 TBS unsweetened almond milk
1 egg
1 tsp vanilla egg white or whey protein
1 tsp coconut oil
In a food processor, blend ricotta cheese, cream cheese, and sweetener until very smooth. Set aside. In another bowl beat egg, almond milk, and protein powder into a smooth batter. Lightly grease bottom of a pan with coconut oil. Pour in batter and roll to cover the bottom of the pan. Watch batter solidify. Gently turn with a spatula. Cook till golden. Place on a plate. Spread cheese filling and roll crepe-style. I added a square ChocoPerfection bar (melted with 1 TBS almond milk) to add a little more "yum" factor! Makes 1 serving.
NUTRITIONAL COMPARISON (per serving)
Traditional Crepes = 229 calories, 22 carbs, 0 fiber
"Healthified" Crepes = 180 calories, 1 carb, 0 fiber