Testimony of the Day
Phone Client Update: "Hi Maria, I just want to touch base with you again and say THANK YOU for all you do, you're such a wonderful person. Here's my update, this year my husband Jeff, went for his check up finely and had a mole remove to find out it was skin cancer, so we had a rough patch to deal with there for a while, but doc's got it all, thank god and you because I cut the sugar out without telling of course, heehee but he was not ready to try things our way. Since this scare all lab work went nuts his fastening were 140 so, I put the Bible on the table and told him, he had a choice, he could let the devil win or he could do it are way so, I put your book on top of the Bible ( Secrets to a Healthy Metabolism ) He has read it cover to cover and now calls it my Bible.
Now his sugar reading are 94 and lost 17 lbs and lots of walking 4 miles everyday and also I've lost 140 lbs. Do you know what the best part is, we're together on this now, I only make one meal instead of his and hers, that is soooo nice and today is our 24th Anniversary. I just want to say Thank You from the bottom of our hearts. LOVE The Dassow's"
Get started on your transformation like this family did!  On SALE NOW!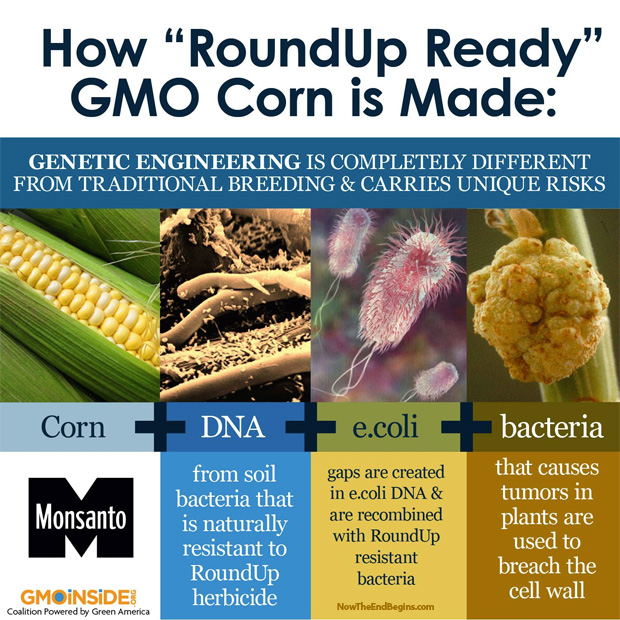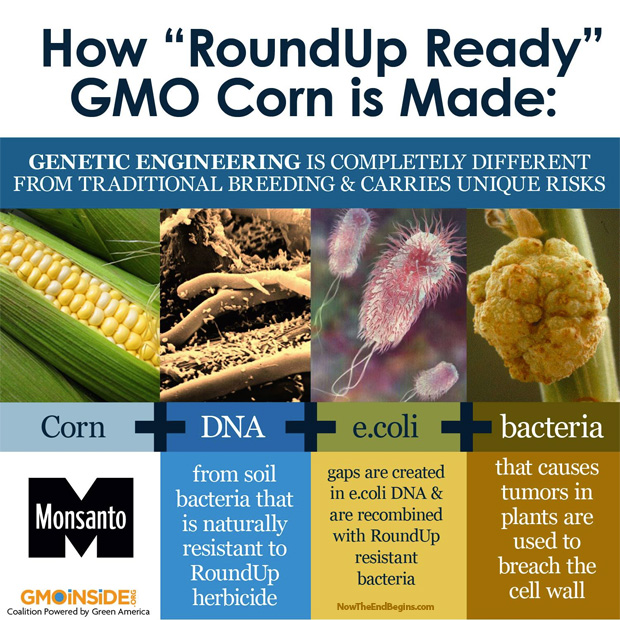 Corn and Weight Gain
When you think of summer, what foods come to mind? One of my former favorite foods is corn on the cob. I loved it so much that my dad would have to shave it off the cob when I was 5 years old and had my 4 front teeth out and when I was a teenager with braces. For some reason I was always disappointed eating it out of a bowl, it never tasted the same as when you could chew it off the cob!
Most people mistakenly think of corn as a healthy vegetable. But in reality, when you eat 1/2 a cup of corn it becomes 1/4 of a cup of sugar in your blood stream. So that bed-night snack of popcorn is not only increasing our waistline, it also increases our sugar cravings. Starch is just glucose molecules hooked together in a long chain; the digestive system breaks it down into glucose (sugar). Click HERE to watch a helpful video on how starch = sugar.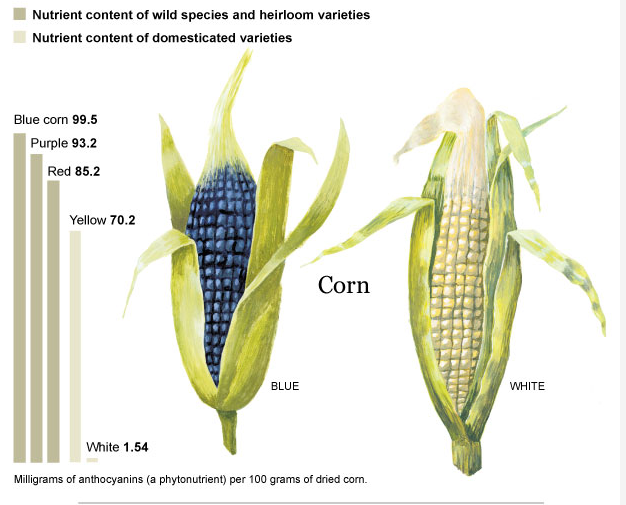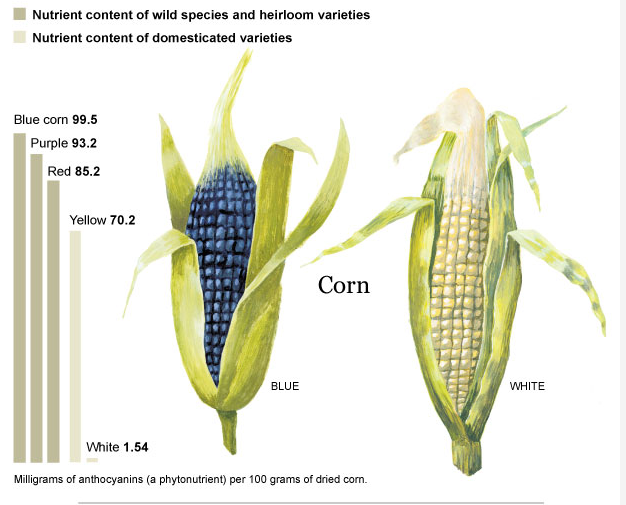 Photo Source: New York Times article HERE.
Over the years we have made our food supply sweeter and less and less nutrient dense.  Sweet corn can now approach 40 percent sugar!   Here is a great article on our "Breading the Nutrition Out of Our Food".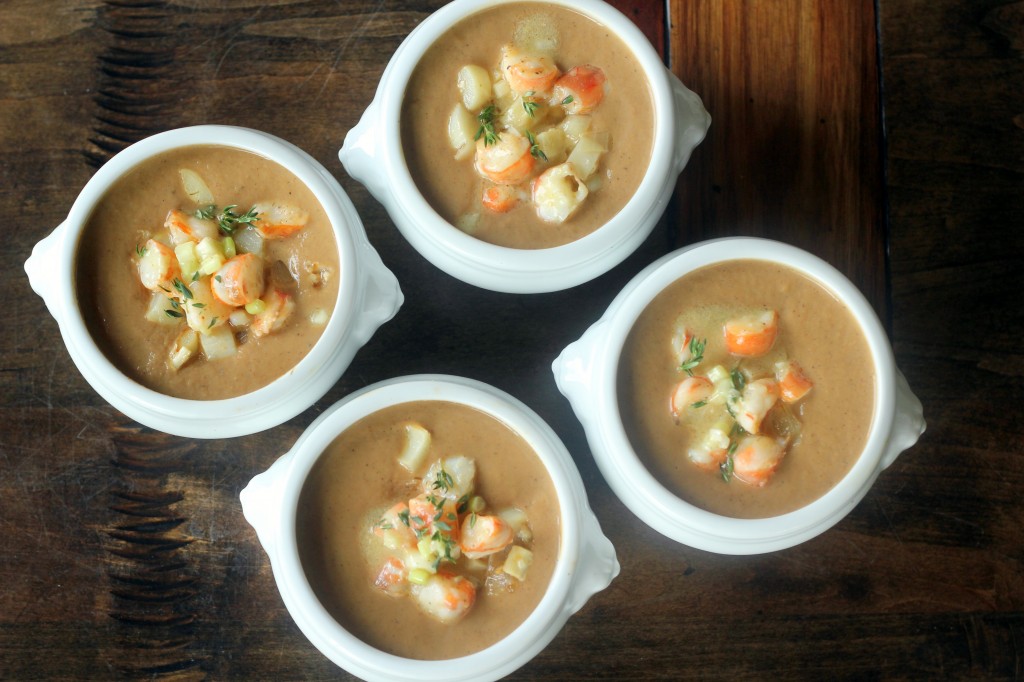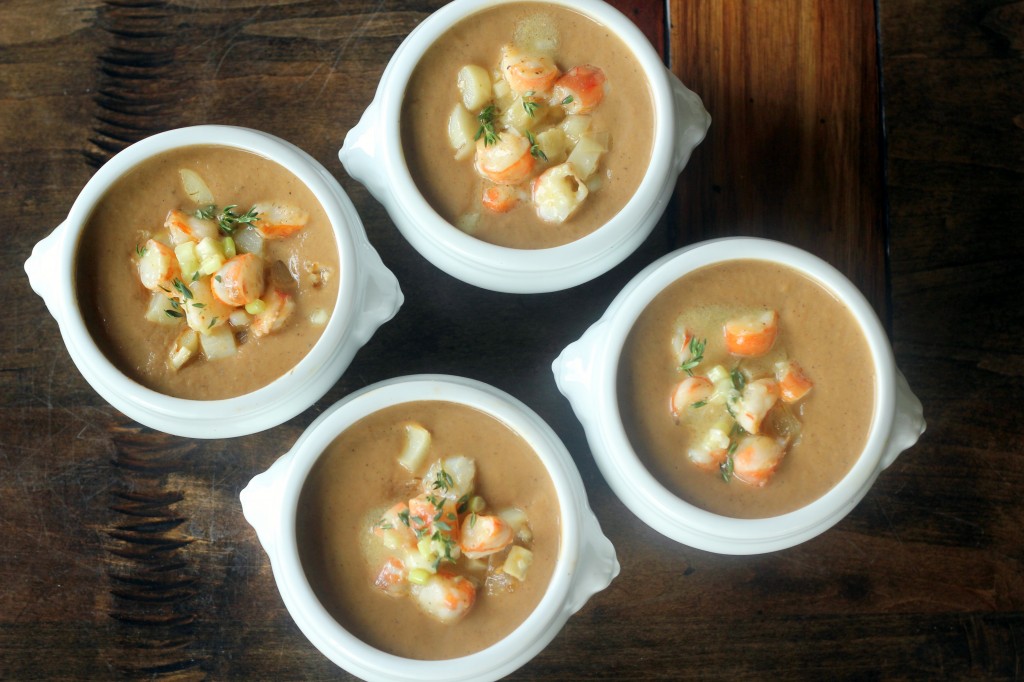 If you don't like cauliflower, don't skip over this recipe. Roasting cauliflower until it is a dark golden brown and crisp on the edges creates a totally different flavor.  The roasted cauliflower provides a sweet taste to the soup while the Hearts of Palm provide a nice "corn" crunch.
This is a great recipe to put into a thermos for a beautiful summer picnic.
Chilled "Corn" Soup and Seafood Salad
Ingredients
4

cups

cauliflower

sliced into 1/2 inch pieces

7

TBS

unsalted butter or coconut oil

melted (divided)

2

tsp

Redmond Real salt

divided

1

cup

onion

chopped

1

garlic clove

finely chopped

1

cup

Hearts of Palm

chopped

1/2

tsp

freshly ground pepper

2

sprigs thyme

5

cups

organic veggie or beef broth

SEAFOOD SALAD:

2

lbs

pre-cooked Langostino

I purchased from Trader Joe's

Shrimp or Crab would also work

1/2

small shallot

finely chopped

2

tsp

fresh lemon juice

1

tsp

Dijon mustard

2

TBS

macadamia nut oil plus more for drizzling

3

TBS

celery leaves

chopped and divided

2

TBS

tarragon leaves

divided
Instructions
"Corn" Soup: preheat broiler to 400 degrees F. Place cauliflower steaks onto a baking sheet. Drizzle with 2 TBS melted butter or oil and sprinkle with a tsp of salt. Roast for 15-25 minutes, when the cauliflower is dark golden brown on the edges. Remove from oven and set aside to cool.

Heat 5 TBS oil/butter in a large pot over medium heat. Add onion and garlic and cook, stirring often, until softened and beginning to brown, about 5 minutes. Meanwhile, drain and rinse the hearts of palm very well. Add Hearts of Palm; season with about 1/2 tsp salt and pepper. Cook, stirring occasionally, until Hearts of Palm is softened and beginning to brown, about 8 minutes. Remove the pieces of Hearts of Palm and set aside.

In the stock pan (that you just removed the Hearts of Palm from), add the reserved cauliflower, thyme sprigs and 5 cups broth to pot. Bring soup to a boil, reduce heat, and simmer until cauliflower is very soft, about another 8 minutes; discard thyme sprigs. Purée the cauliflower soup mixture in a blender until smooth (I used my Blend Tec blender, which is on sale now! Click HERE to get the deal!) Transfer soup to a large bowl, add the reserved Hearts of Palm, cover, and chill until cold, at least 2 hours.

Langostino Salad: Whisk shallot, lemon juice, and mustard in a medium bowl. Gradually whisk in 2 TBS oil; season dressing with salt and pepper. Add langostino meat, 2 TBS celery leaves, and 1 TBS tarragon; toss gently to coat. Cover and chill until cold, about 1 hour. Divide soup among bowls and top with langostino salad and tarragon and celery leaves. Drizzle with oil and season with coarse sea salt and pepper.
Notes
NUTRITIONAL COMPARISON (per serving)
Traditional Corn Soup = 312 calories, 15.2g fat, 24g protein, 23.9g carbs, 2.2g fiber (21.8 effective carbs
"Healthified" Corn Soup = 248 calories, 14.7g fat, 23.6g protein, 5.5g carbs, 2.3g fiber (2.2 effective carbs)