Corn Dogs
TRANS-FATS AND OUR BRAIN
No one wishes harm on their children, but if you feed them trans-fats, you are unknowingly setting them up for severe health issues. This is because trans-fats in foods are like BIG SUV's trying to park into a "compact" parking spaces of our cells that are reserved for healthy Omega 3 fats (DHA). When this happens, our neurotransmitters responsible for focus, mood, and memory have a hard time finding and recognizing their receptors due to the inflammation of the membranes on the brain cells caused by the consumption of trans fats which can be found in even so-called "natural" and "healthy" corn dogs.
Brain levels of the neurotransmitter dopamine (important for mood and focus) are lowered by 95% when you ingest trans fats. BUT what is even more disturbing, is that when you switch to eating 100% trans-fat free our brain remains unable to produce normal amounts of dopamine in the hippocampus (the part of the brain most responsible for consolidating memory). This is one reason for the high rates of ADHD and depression.
To read more on Brain Chemicals, check out my book: Secrets to Controlling Your Weight Cravings and Mood


To learn more on specific foods and how it effects our mood and our children, I have a very shocking class called Food Mood Energy and Weight Loss for only $25 and I also have a Healthy Kids Class.  Click HERE to get the slides and video!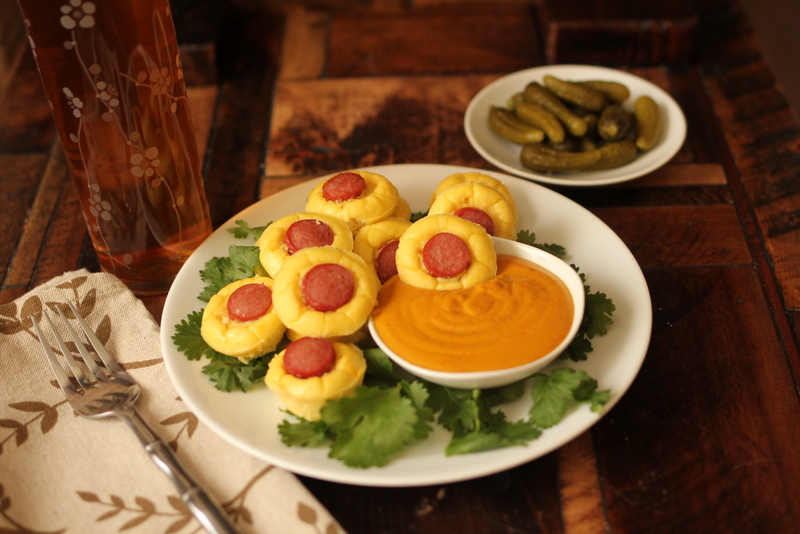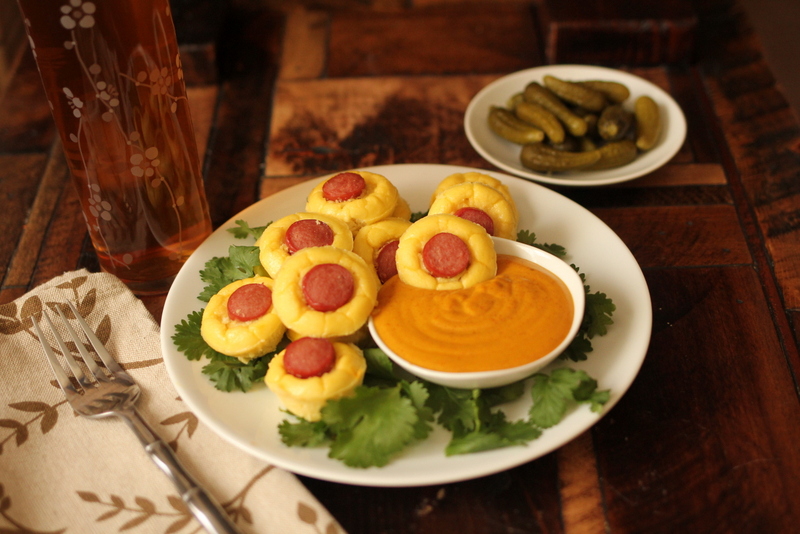 "HEALTHIFIED" FRIED CORN DOGS
4 TBS coconut flour
1/2 cup beef broth or veggie broth
1/2 tsp spices of your desired liking
1/2 tsp gelatin
2 egg
2 grassfed hot dog
Coconut oil for frying
In a medium size bowl, heat the broth and mix in the gelatin to dissolve. Add in the coconut flour, spices and the egg. Let sit for a minute to thicken up. Wrap the batter around the hotdog (I had to use my hands). Add coconut oil or ghee to a skillet on high (or use THIS corndog skillet), once the skillet is hot, place the corndog in the oil and roll around until all side are cooked. CORN DOG! And this was my favorite way to use coconut flour! Makes 2 servings.
TIP: To help "breading" stick to foods, stir 1/2 tsp of unflavored gelatin into the "flour." Meat and gelatin are composed of proteins that form tight bonds with one another.
NUTRITIONAL COMPARISON (per corn dog)
Traditional Corn Dog = 250 calories, 29 carbs, 2 g fiber, 6 g protein
"Healthified" Corn Dog = 142 calories, 12.7 g protein, 6.7 g fat, 3.4 g fiber, 6.1 g effective carbs
Click HERE to find an amazing CORN DOG maker.
EASY BAKED CORN DOGS
Preheat oven to 350 degrees F. Grease a mini muffin pan. Place 1 TBS of breading in the muffin tin. Place a 1 inch piece of hot dog into the dough. Bake for 15 minutes or until golden brown.
Enjoy with my "healthified" Carolina BBQ sauce!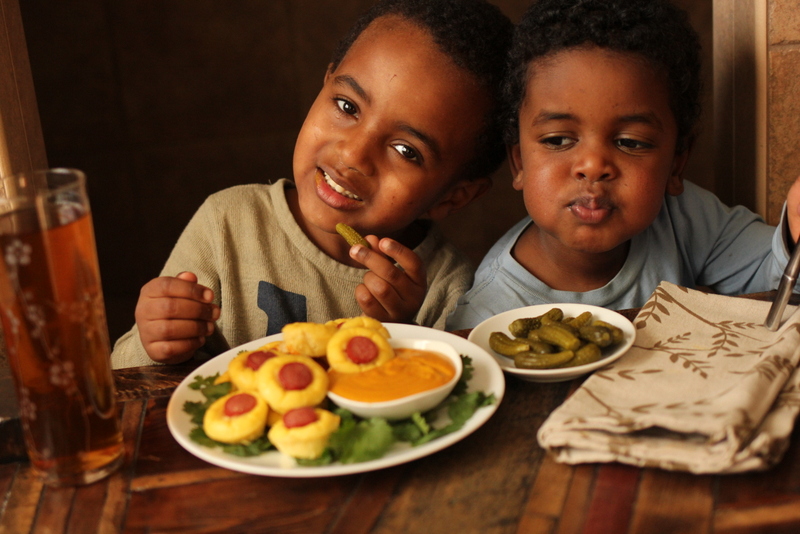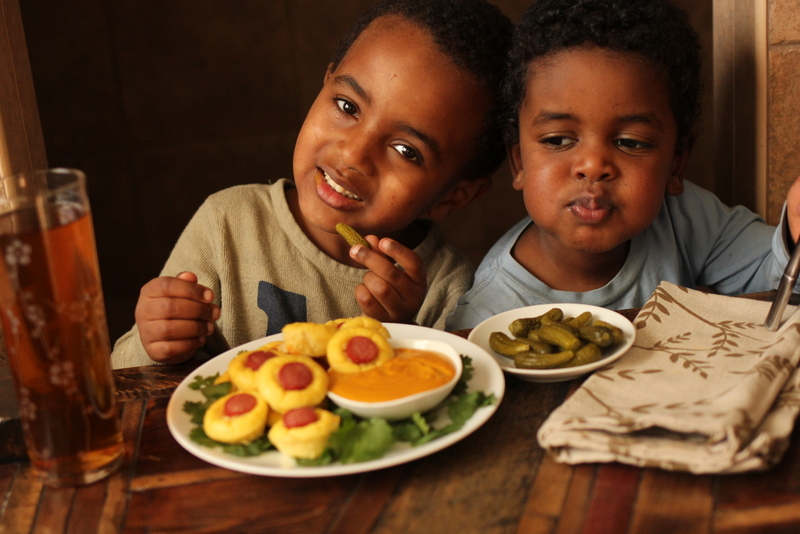 If you would like to help out a small family, rather than large business, I am happy to announce that you can now get my books as a high-quality ebook that works on any platform.
This is an ebook format that works on any computer or mobile device. It is a beautiful pdf that has all the full-color pages and layouts as the printed books with a click-able table of contents and searching capabilities. This is extremely useful when trying to find a recipe. These books are much higher quality than the ebook platforms (Kindle, apple). Plus, most of the profits don't go to Amazon or apple!
Click HERE or select "My Books" above to get your copy now!
Thank you so much for your love and support!


TESTIMONY OF THE DAY
"Dear Maria and Craig, I wanted to send a big thank you to you for inspiring me back into the kitchen whilst helping my health at the same time! I've only been doing your program for a week now and was keto adapted since January. I'm only now seeing real results in my weight loss! The suggestions for supplements have helped my overall well being and the menus are a great way of helping me learn about quantities too. I will definitely write to you again with before and after pictures once I get to where I am happy with my weight and health. Kind Regards, Claudine. (Guetersloh, Germany)"
Click HERE to get started today on transforming your kitchen like Claudine in Germany did!