Stuffed Teddy Graham Cookie
Try my "healthified stuffed teddy Graham cookie recipe.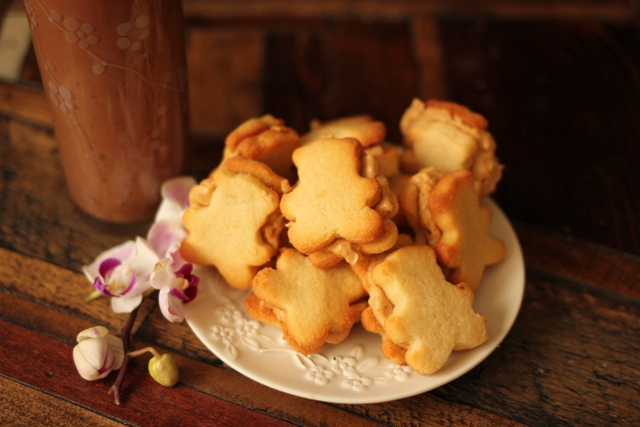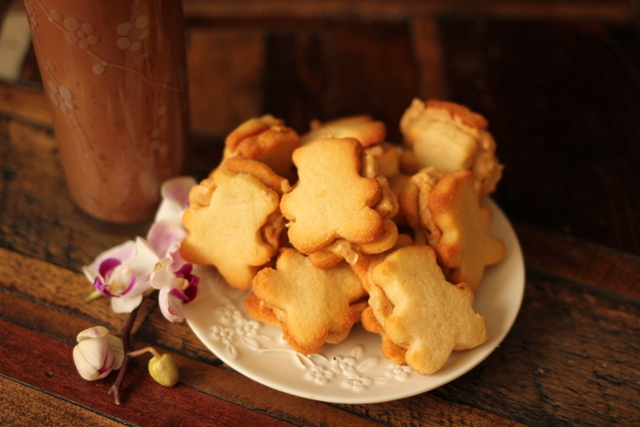 "HEALTHIFIED" Teddy Grahams
1/4 cup butter or coconut oil
1/4 cup cream cheese
1/2 cup confectioners Swerve (or powdered erythritol and 1/2 tsp stevia glycerite)
1/4 tsp baking powder
1 tsp extract (orange/lemon/vanilla/almond)
1/2 tsp Celtic sea salt
2 cups blanched almond flour
Preheat oven to 300 degrees F.
In a large bowl, cream the butter and the cream cheese for 1 minute.
Add the natural sweetener, baking powder, extract and salt and continue mixing until creamy.
Stir in the flour and chill.
Place the chilled dough out onto a greased piece of parchment and top with another piece of greased parchment Roll the dough out to 1 centimeter thick. Uncover the top parchment and use your favorite cookie cutters to cut out cookies.
Place cookies on a baking sheet about 1 inch apart and bake for 12-15 minutes. Makes 12 servings
NUTRITIONAL COMPARISON (per serving)
Traditional Cookies = 159 calories, 10g fat, 2.8g protein, 23.6g carbs, 0.6g fiber
"Healthified" Cookies = 116 calories, 11g fat, 2.2g protein, 2.1g carbs, 1g fiber
(85% fat, 8% protein, 7% carbs)
CLICK HERE TO FIND THE MINI COOKIE CUTTER!
Filling:
1/2 cup natural almond or peanut butter
1/2 cup cream cheese
Swerve confectioners (to taste)
Mix together and use to hold cookies together:) Makes 24 mini sandwich cookies.
Testimony on Keto-Adaptation
"A year ago June my then 38-year-old husband was in a health crisis. Type 2 diabetic who had just developed high blood pressure. His pressure was so high, his weight was almost 300 pounds and our new Family Doctor went through the roof. He was on the verge of a stroke or heart attack. He also suffers from Severe Sleep Apnea.
I started us on a diet back then which used lean protein shakes. When I learned about you, I switched over to "your way" or now known as the "Maria way or the ME way" (ME= Maria Emmerich) of high fat, moderate protein, low carb.
Almost a year down the road he's lost 50 pounds his blood pressure is much better and his diabetes is under control. He had a sleep study done and his very severe sleep apnea is now moderate when he sleeps on his side and only severe if he sleeps on his back. I also have lost 50 pounds and that's even after spending 3 months this Spring/Summer in bed with a broken ankle after a freak ice storm this past April.
We aren't perfect at following you yet but we've already made such huge strides forward. We are working at changing the habits of a lifetime. So Happy to have found you!!! -Sherrilee"
Click HERE to start your journey to a keto-adapted diet!