Chocolate Covered Blueberries
Testimony of the Day
"I've been eating your way for about 3 wks now and there hasn't been a recipe I didn't like. Normally when I get a recipe book there's only a handful that are good but all of yours are. I have to pinch myself daily that I'm actually eating healthy and I feel so much better. I'm at 5 wks postpartum and I already fit into my pre having kids jeans and that usually takes 4-6 months. My husband's also lost 8lbs of "sympathy" weight. I am so glad I stumbled upon your blog. It has been life changing for my whole family" – Amber"
To get results fast, click HERE for easy to follow keto-adapted meals.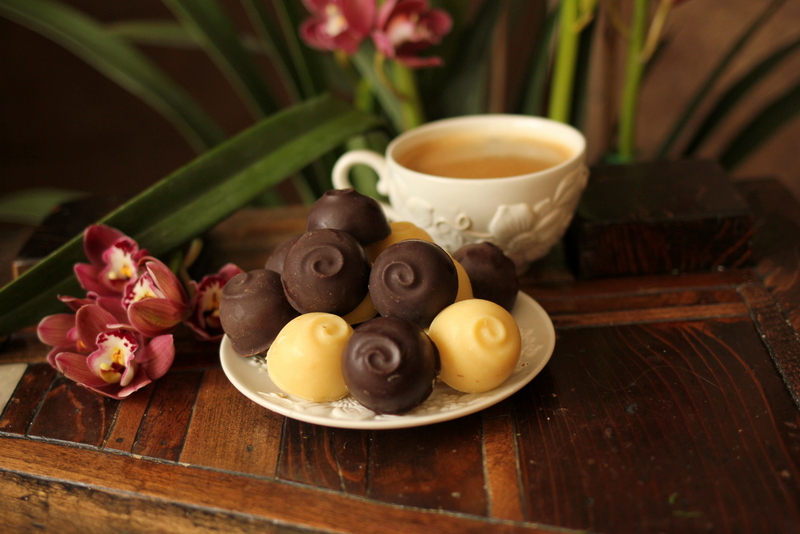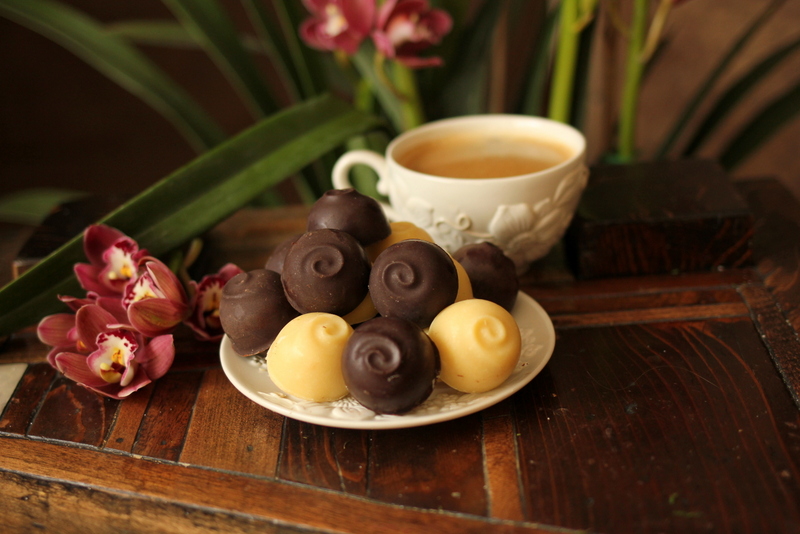 Chocolate Covered Blueberries
Instructions
Place cocoa butter in a double boiler and heat on medium high until fully melted (or microwave safe bowl and heat on high for one minute, check and heat for 30 seconds until melted). Melting cocoa butter takes longer than traditional fats.

Stir in natural sweetener.

Stir in extracts and salt.

Place into truffle mold and cool in refrigerator until white chocolate is solid, about an hour. Or the speedy method; you can place the molds in a freezer till they are set up, which will only take a couple of minutes versus and hour.

LEMON CURD FILLING: Combine natural sweetener, strong brewed tea, 4 eggs and extract in heavy medium saucepan and whisk to blend; add coconut oil. Whisk constantly over medium heat until mixture thickens and coats back of spoon thickly (do not boil), about 12 minutes. Pour mixture through strainer into medium bowl. Place bowl in larger bowl filled with ice water and whisk occasionally until curd is cooled completely, about 15 minutes. Can be made 1 day ahead.

TO MAKE TRUFFLE: Remove the mold from the fridge or freezer and fill with curd filling. Then top off the filling with a layer of the cocoa butter mix so that the curd is inside and surrounded by the "white chocolate". Place back into fridge/freezer to set.
Notes
NUTRITIONAL COMPARISON (per serving)
Traditional Fat Bomb = 138 calories, 10.1g fat, 1.1g protein, 12g carbs
"Healthified" Fat Bomb = 95 calories, 10.1g fat, 1.1g protein, 0.2g carbs
(96% fat, 3% protein, 1% carb)