Chewy Granola Bars
My recipe for "healthified" Chewy Granola Bars.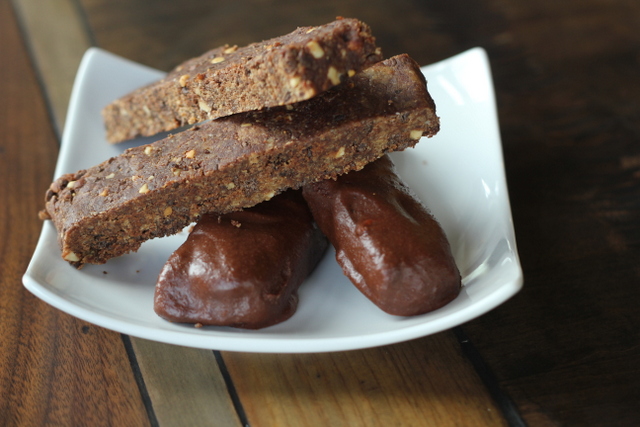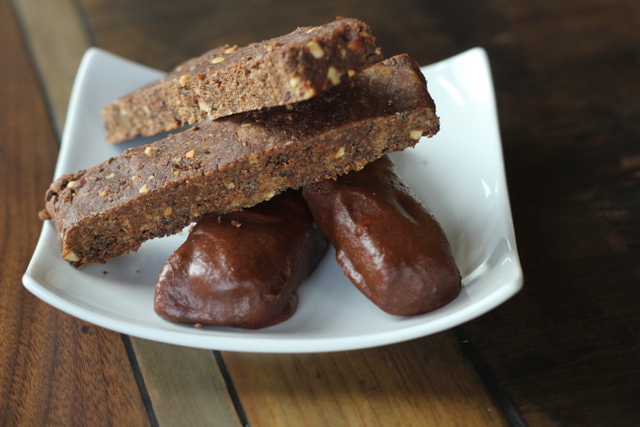 "HEALTHIFIED" CHEWY GRANOLA BARS:
1 cup natural peanut butter or almond
1/2 cup Allulose
1/2 tsp stevia glycerite
1 tsp vanilla
1 cup Allulose Honey
1 cup almond flour
1 cup hazelnut meal (or other nuts)
2 cups  crushed macadamia nuts
1 tsp Real Salt
OPTIONAL: 1/4 cup cocoa powder
Preheat oven to 325 degrees F. In a food processor (click HERE to find the one I like on sale!), place all the ingredients and blend until a thick paste. Grease a 9×13 inch baking pan (or line with parchment paper), then spread the mixture into the pan and press down to form a dense sheet. Bake for 15 minutes or until slightly crisp on the outside, chewy on the inside. Makes 12 LARGE bars.
NUTRITIONAL COMPARISON (per serving)
Traditional Granola Bar = 256 calories, 44 carbs, 2.6g fiber
"Healthified" Granola Bar = 238 calories, 7.5 carbs, 2.9 g fiber (5.4 effective carbs)
Testimony of the Day
"I just wanted to send my thank yous. I have been following you for a while, have all of your cookbooks and love your recipes. Recently (the last two months), my weight loss stalled. I've lost 70 lbs since last year and have another 50 to go.
I was keeping my carbs under 30g but didn't pay any attention to my protein and fat. 1 1/2 weeks ago, I started tracking everything. 5% carbs, 10% protein, and 80 percent fat. Although my fat intake isn't quite there, I (counter-intuitively) upped my fat dramatically. Lo and behold, I'm losing again! I've spent decades overweight, following an 1200 calorie diet, low fat and whole grains. Amazing that now I'm eating almost 2000 calories, low carb/high-fat diet, I'm still shedding the weight! Thank you for all of your advice! This has been an amazing transformation of my life!" -Maryann

Click HERE to start your journey to a keto-adapted diet!