Butterfinger Cheesecake
TESTIMONY OF THE DAY
"90lbs lost between the two of us since May 4, 2015. My husband doesn't think this is a good picture to show how big he was….we can hardly wait for him to get his triglycerides checked etc...but he is no longer pre-diabetic, his chronic pain is gone and he sleeps well.
Thank you. (Full testimony to come as we get closer to our goals) looking forward to the new cookbook!" – Keri
Get started on your transformation today!  And this package is on SALE NOW!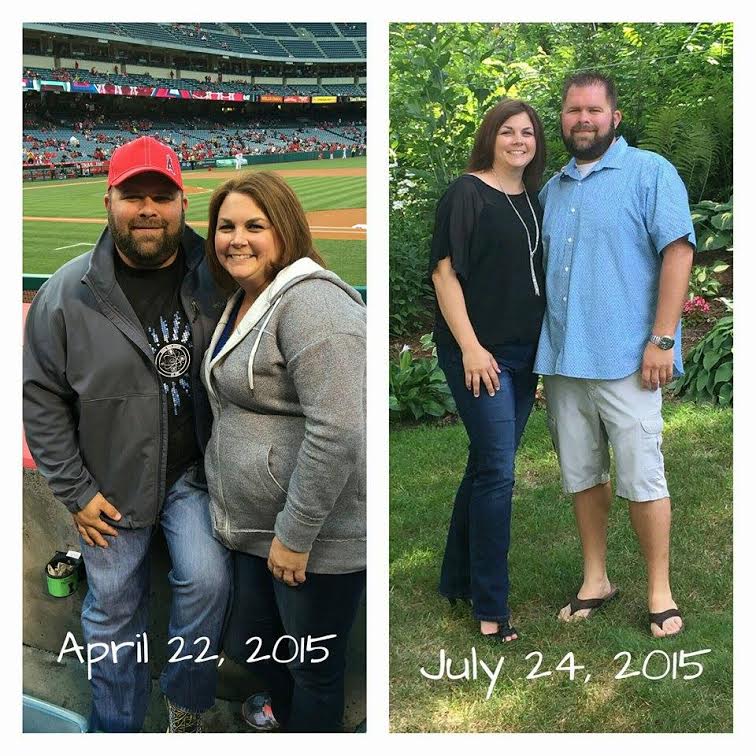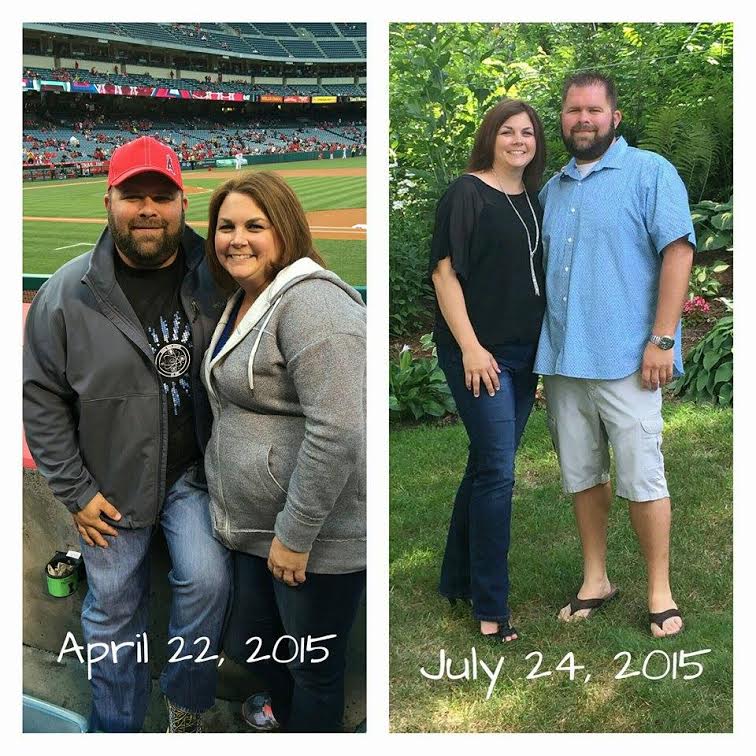 Micah's Birthday
I asked my son Micah what kind of cake he wanted for his birthday and he said cheesecake! A boy after my own heart!
Since I am always creating new recipes, it is rare we have the same dessert. It is always a new cheesecake. So I was thinking… since the Butterfinger recipe is such a hit with readers, I must make this into a cheesecake!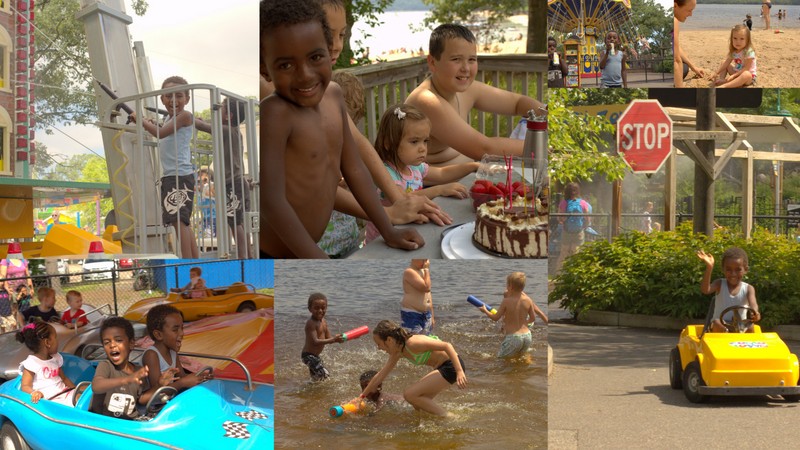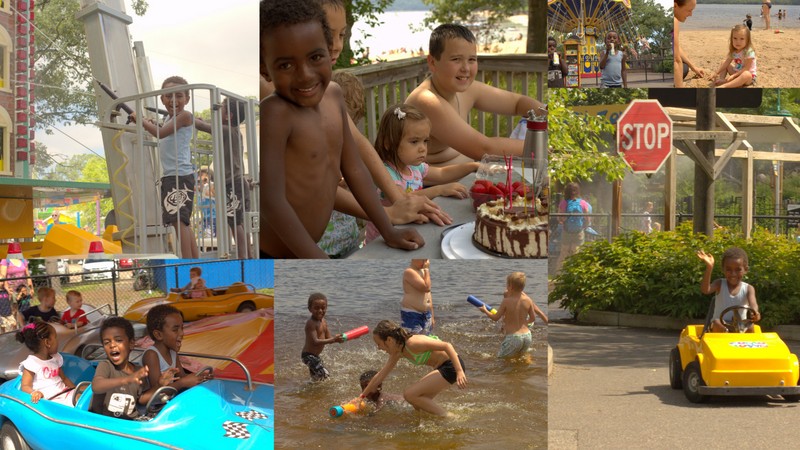 We always do a beach party which made keeping the cheesecake cool on a 90 degree day tricky especially since we went to the Como Zoo in the morning for rides but it was totally worth it!
The cheesecake was a total hit with not only the kids at Micah's birthday party but also the adults!
I hope you enjoy this special recipe as much as we did!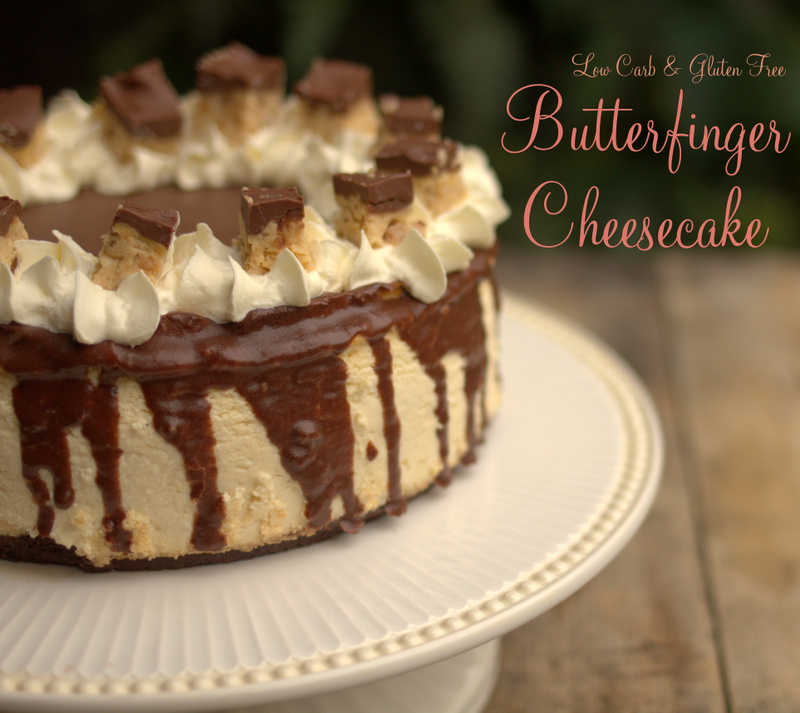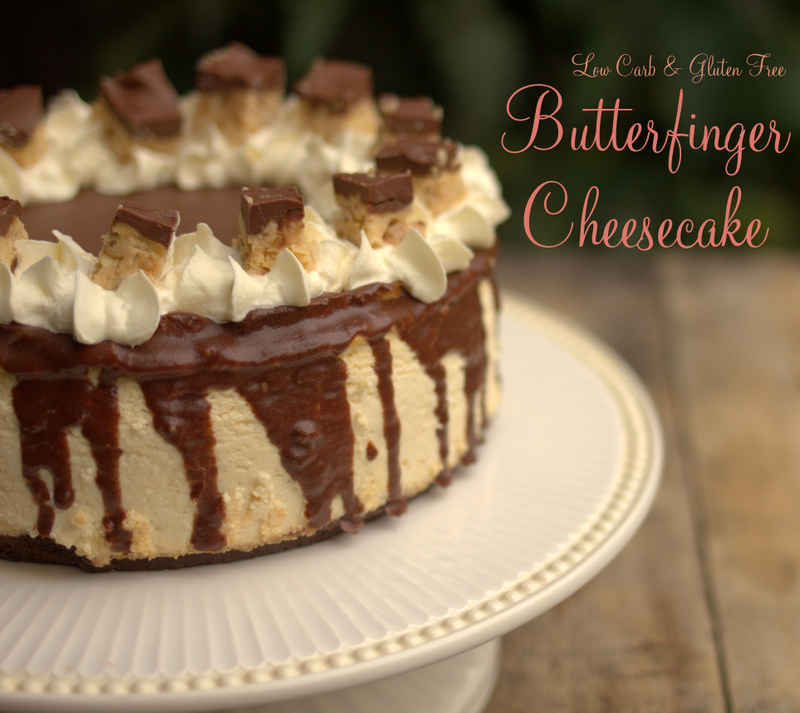 Butterfinger Cheesecake
Ingredients
For the crust:

1½

ounces

unsweetened baking chocolate

chopped

3½

tablespoons

unsalted butter or coconut oil

1/3

cup

powdered natural sweetener

1

teaspoon

stevia glycerite

1

large egg

beaten

1

teaspoon

butterscotch extract

¼

teaspoon

Redmond Real salt

For the filling:

32

ounces

cream cheese

softened

3/4

cup

powdered natural sweetener

1

teaspoon

stevia glycerite

1/2

cup

unsweetened almond milk

1

teaspoon

butterscotch extract

3

large eggs

¼

teaspoon

Redmond Real salt

CHOCOLATE COATING:

6

TBS

butter

or coconut oil

4

TBS

unsweetened cocoa powder

4

TBS

Natural Sweetener

1

teaspoon

stevia glycerite

1

teaspoon

vanilla extract

⅛

teaspoon

Redmond Real salt

WHIPPED CREAM

1/2

cup

heavy whipping cream

1/2

teaspoon

stevia glycerite

or Swerve confectioners to desired sweetness

1

batch of Butterfinger Bars
Instructions
Preheat oven to 350°F. Mix the "crust" ingredients and then press into bottom of spring-form pan.

Mix cream cheese, natural sweetener, almond milk, extract n with an electric mixer until blended. Add eggs one at a time, mixing on low after each, just until blended. Pour over crust. I use a water bath to create a more even baking process. To prevent water from seeping into the removable bottom of the springform pan, wrap aluminum foil completely around the bottom and halfway up the sides of the pan.

Place the cheesecake into a jellyroll pan (or any baking pan with sides) and place the pans into the oven. Use a teakettle to fill the outer pan with hot water.

Bake 1 hour and 5 minutes to 1 hour and 10 minutes or until center is almost set.

CHOCOLATE COATING: Make the chocolate coating by melting coconut oil over low heat. Stir in chocolate, natural sweeteners, extracts and salt until completely melted.

Run knife around the rim of the pan to loosen cake and allow to cool before removing the spring-form pan ring. Remove the ring and pour chocolate coating over the cheesecake.

Whip the cream (or place into whipped cream canister) and sweeten to desired sweetness. Top with 1 tablespoon dollops of whipped cream along the edge of the cheesecake. I used my handy-dandy Whipped Cream Canister.

Top each dollop of whipped cream with a 1/2 inch square piece of butterfinger.

Refrigerate overnight. We cut the cheesecake into 18 pieces, which was so satisfying!
Notes
NUTRITIONAL COMPARISON (per serving)
Traditional Butterfinger Cheesecake =
"Healthified" Butterfinger Cheesecake = 385 calories, 39.2g fat, 7.6g protein, 3.9g carbs, 1.4g fiber
90% fat, 7% protein, 3% carbs