Testimony of the Day
Photo Testimony: ""Good morning, First I'd like to thank you, this way of eating has definitely changed my life, I discovered gluten/dairy/artificial additive free many years ago when I had some fertility issues, which were corrected when I stopped eating like everyone else; my son, Luca is now 8 yrs old. Since moving to Italy I have been on the slippery slope, until 3 months ago, when my daughter took a rare full length photo of me. I wasn't overweight, but I was the biggest I've been in my life, 69kg (152lbs). I decided that I had to do something and immediately stopped eating gluten, which helped but not much. I then found your site and bought your book. I read it completely on a train journey to Rome and then reread it 2 days later on the return journey.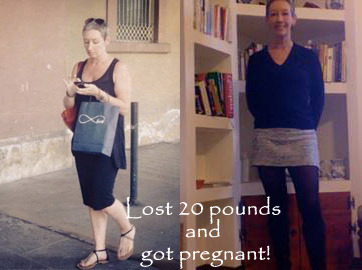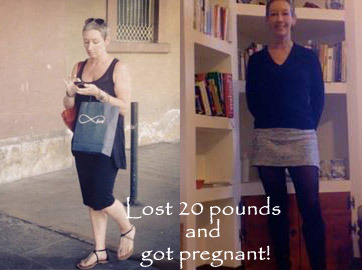 It made sense to me, I know about SCD, BED, Atkins and Paleo so understood most of the science behind it already. Long story short I'm now down to 60kg (132lbs), but the amazing thing is my menstrual migraines have changed. The first month it was normal and vice-like on the left side of my head/face/jaw for 4/5 days. The second month it moved to the right and was only in my face and jaw and lasted 3 days. This month right side again, but far less vice like and mainly in my jaw for 1 day.
Thank you again and keep up the good work." – Dawn
Click HERE to become the happy and healthy person you deserve to be!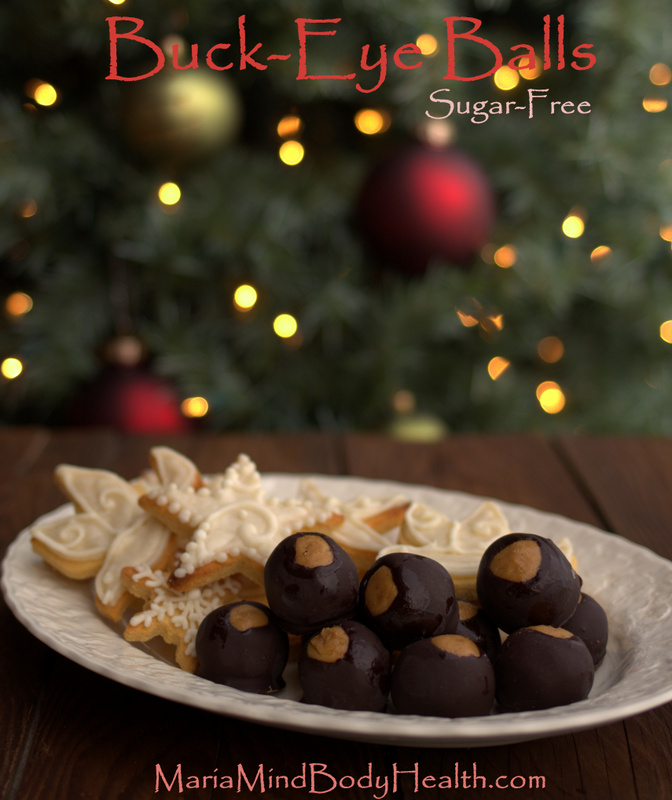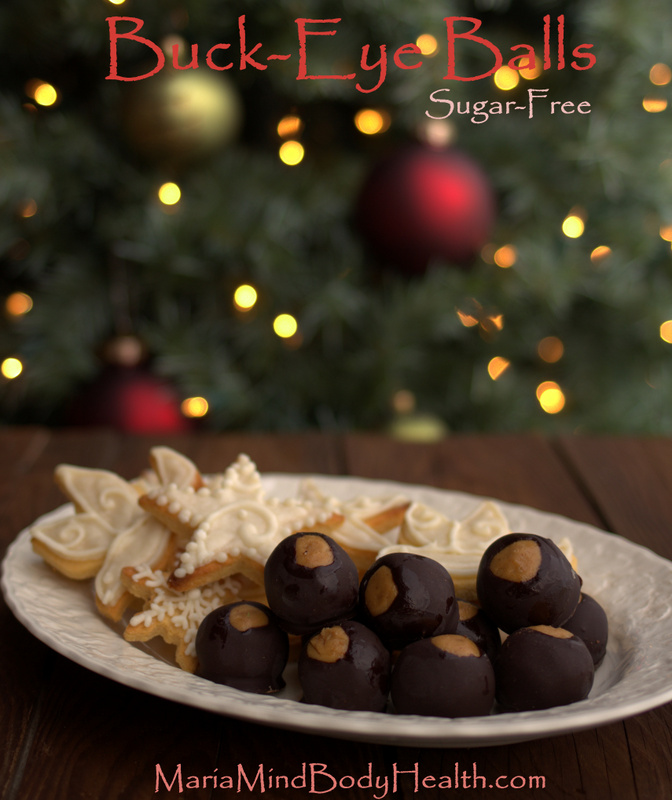 NOTE: THIS RECIPE WAS UPDATE 12/14. I got up at 5:30am to test it again.
Buck-Eye Balls
Ingredients
1 18 oz. jar natural almond butter or peanut butter
1 cup Swerve confectioners (or 1 tsp stevia glycerite)
½ cup organic butter
½ tsp vanilla extract
CHOCOLATE COATING:
1 cups heavy cream (or full-fat coconut milk if dairy sensitive)
½ cup Swerve confectioners
1 tsp stevia glycerite
1 tsp vanilla extract (or other extract like cherry)
3 oz unsweetened baking chocolate, chopped fine
Instructions
Drain off any oil on the top of the peanut/almond butter.
In a small saucepan, melt butter over medium-high heat (heat until it turns brown, not black).
Add natural sweeteners until sweeteners dissolve and the mixture bubbles just a little.
Using a hand mixer on low speed, add in extract and peanut butter.
Mix until combined.
Place in the freezer or fridge to chill completely.
Line a baking sheet with wax paper/parchment paper or foil. Make 1 inch balls out of the pb mixture and put on the wax paper. set in freezer for 5-7 minutes to chill for easier dipping.
While balls are chilling make the chocolate coating.
In a small saucepan over medium heat, stir together the heavy cream, natural sweeteners and extract. Bring to a light simmer then remove from heat and add the finely chopped chocolate. Stir until smooth and the chocolate is totally melted.
Remove balls from freezer. Insert toothpick or wooden skewer into a ball and then dip into the chocolate turning quickly to cover the ball (can leave some almond butter ball showing...don't have to cover the whole ball if you don't want) Place onto a 2nd tray that has also been lined with wax paper/parchment paper or foil. Let sit to dry or refrigerate for faster drying.
Notes
NUTRITIONAL COMPARISON (per serving)
Traditional Balls= 100 calories, 6g fat, 2g protein, 11g carbs, 0g fiber
"Healthified" Balls= 100 calories, 8.5g fat, 3.8g protein, 2.8g carb, 1g fiber

75% fat, 15% protein, 11% carbs
Find lots of delicious treats in my combined cookbook, The Art of Healthy Eating.
Thank you for your love and support!
NOTE: If your peanut butter mixture is too wet (due to not draining off the oil first or peanut butter that is thinner). Place peanut butter mixture into mini muffin tins or an 8 x 8 baking dish and top with chocolate. make mini peanut butter cups! 🙂