Testimony of the Day
"Hi, Maria! I just wanted to show you a quick update after being on your diet for 5 days!! I've attached a before and after picture. My itchy, rashy legs have always looked their worse when I'm in a bath or shower; they are always there, but something about the hot water would make them very red and more noticeable than they already were. The "before" picture is how my legs would look while bathing for the last 3 or so years. I was so happy to take a bath tonight and realize they are almost all gone! I just wanted to thank you again for saving my skin!" Malorie
To get started on your path to health and healing, click HERE.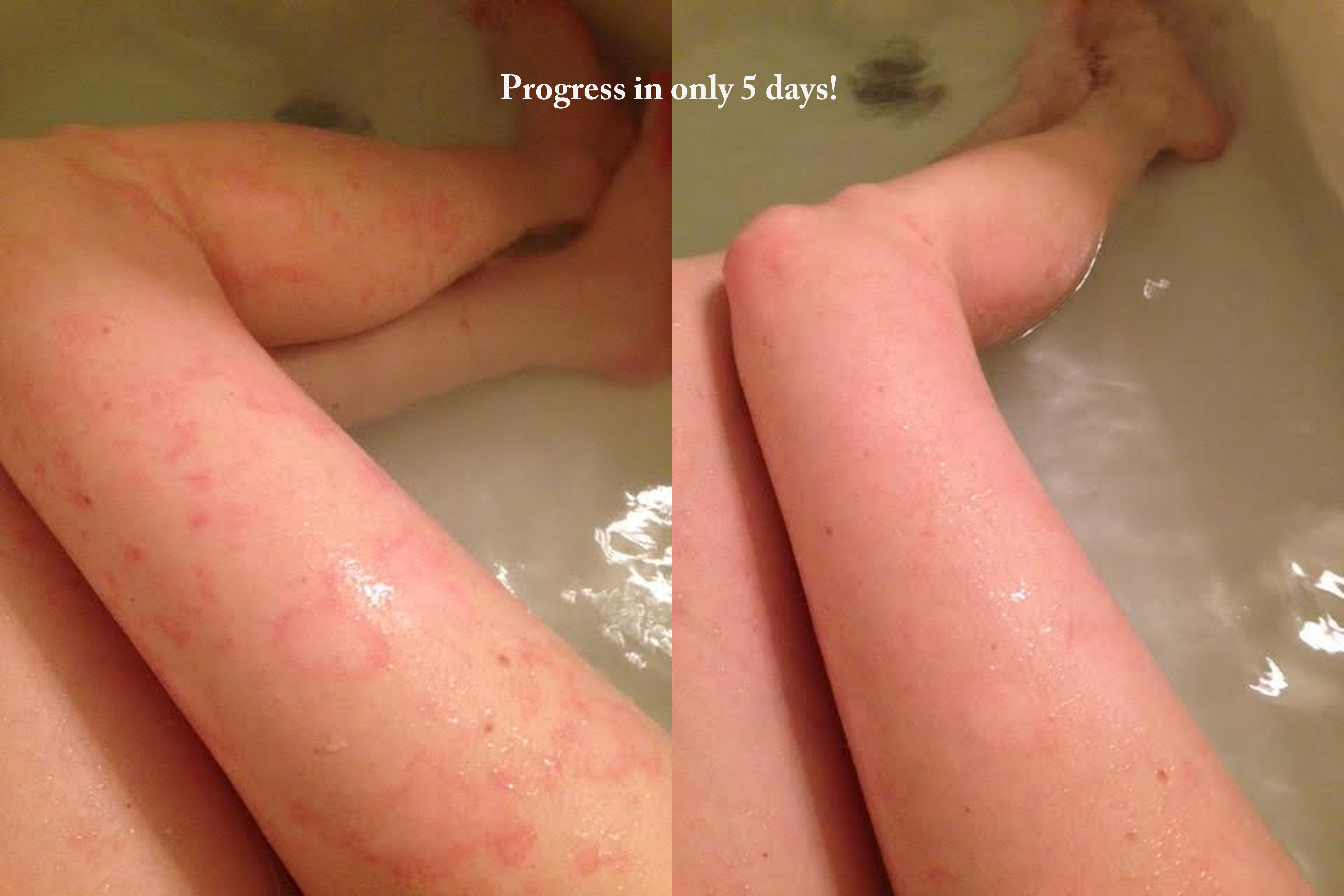 WILD RICE
Another question I am frequently asked is about wild rice. Yes, it is gluten-free, but for those with a damaged gut (leaky gut) or a damaged metabolism or anyone who wants to become keto-adapted, it is way too high in carbs. It is disturbing to find that 60% of adults never completely heal from the celiac disease despite following a gluten-free diet.[53] It has been found that only 8% of adult patients with celiac disease eating a gluten-free diet reached "normalization," where their intestines completely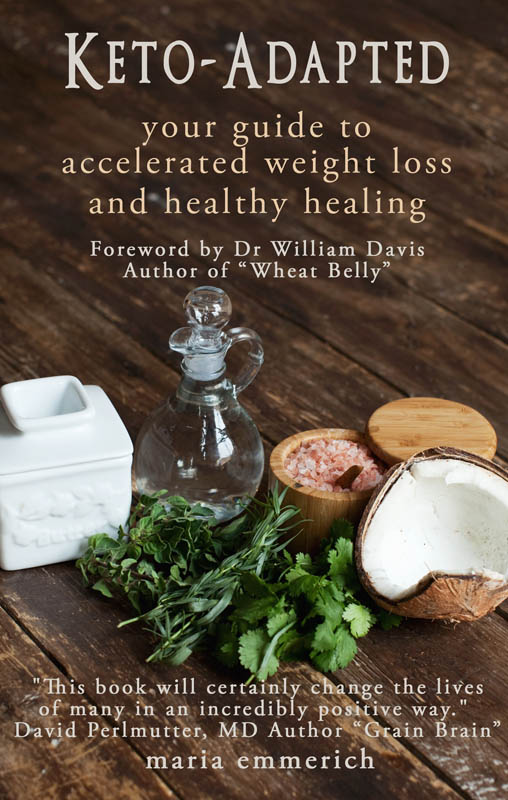 recovered.
However, there is new research that may help people with celiac for good! Researcher Alessio Fasano, M.D. has been on the leading edge of recent autoimmune and celiac disease exploration. In 2011, he published a paper titled "Leaky Gut and Autoimmune Diseases" which presented a new theory that suggests prevention and reversal of autoimmune disease is possible.
Read more about healing autoimmune diseases and celiac in my new book Keto-Adapted.
We all know that sugar is bad, but we mistakenly believe complex carbohydrates are healthy and we need to eat them in abundance. BUT what if I told you that "Complex carbohydrates" and "Whole Grains" are just glucose molecules hooked together in a long chain; the digestive tract breaks it down into glucose…also known as sugar. So a "complex carb" diet and a "sugary" diet are pretty much the same things.
To watch a helpful video on how carbs become sugar, click HERE.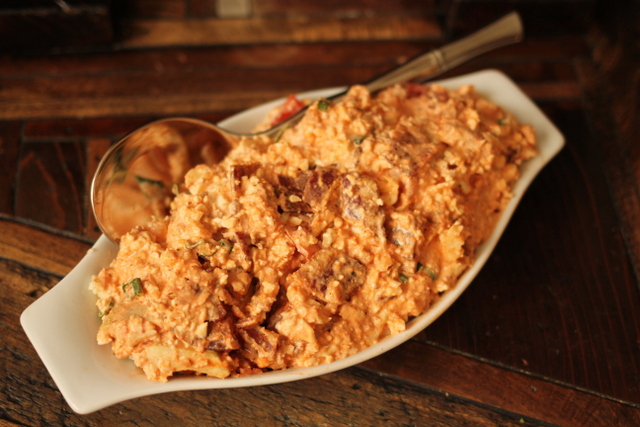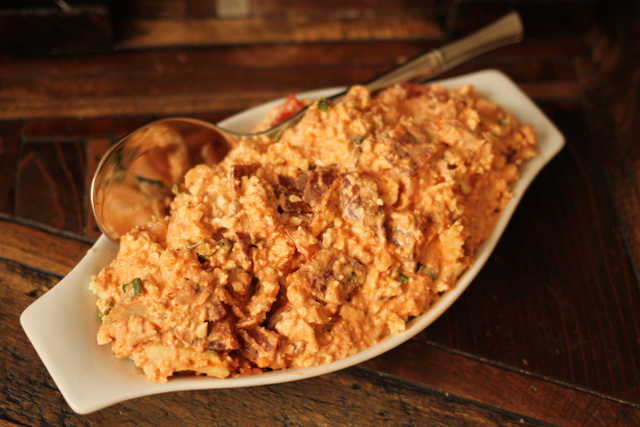 1 grass-fed beef stew meat, cut into 2-inch pieces and dry with a towel
Salt and freshly ground black pepper
Coconut oil, for searing
2 slices nitrate-free bacon, chopped
1 onion, chopped (divided)
1 tsp ginger, chopped
3/4 cup organic Tamari sauce (soy sauce)
4 cups beef stock
2 to 3 TBS butter, plus 1 TBS
6 cups cauliflower, "riced"
1/2 cups chicken broth
1/2 cup coconut milk
1 tomato, diced
2 sprigs mint, chopped
2 sprigs cilantro, chopped
"RICE": Place the cauliflower heads into a food processor (click HERE to find the one I use), pulse until small pieces of 'rice.'
Preheat the oven to 300 degrees F. Season the beef with salt and pepper on both sides. Heat a large skillet over medium-high heat, and then add enough oil to lightly coat the skillet. Let the oil heat, and then add the beef to the pan, and sear it on all sides until browned.
In a Dutch oven or oven-safe pot, cook the bacon slowly over low heat. Add 1/2 the chopped onion, and ginger, and cook for 4 minutes. Add the Tamari sauce and stock and boil for 5 minutes. Add the seared beef, and place pot in the oven to braise for 2 1/2 hours.
Closer to serving time, make the risotto. Pulse the cauliflower in a food processor until small pieces of "rice." In a medium saucepot, sweat the remaining onion in 2 to 3 tablespoons butter for 2 minutes over medium heat. Reduce the heat to low. Add the cauliflower rice, and stir with a wooden spoon to coat it in the butter. Slowly add the chicken broth in 2 equal additions, not adding the second addition until the first has been almost completely absorbed. Stir constantly during the entire process. After all of the chicken broth has been absorbed, add the coconut milk, and then add enough of the braising liquid until the cauliflower is cooked to your taste. Fold in the remaining 1 tablespoon butter, tomato, and herbs. Serve immediately. Place the "risotto" in the center of a plate and place 2 pieces of beef on top or stir pieces into the "risotto." Makes 6 servings.
NUTRITIONAL COMPARISON (per serving with 4 ounces beef):
Traditional Beef and Risotto = 486 calories, 57.5 carbs, 1.4g fiber
"Healthified" Beef and Risotto = 272 calories, 7.5 carbs, 2.4g fiber
NUTRITIONAL COMPARISON (per cup):
White Rice = 242 calories, 53 carbs, 0 fiber
Brown Rice =218 calories, 46 carbs, 4 fiber
Cauliflower "Rice" = 28 calories, 3 carbs, 1 fiber