Testimony of the Day
"Several years ago, I felt like I was dying. I was plagued by numerous symptoms, i.e. always cold, no sleep, racing and out of rhythm heart, depression, hair falling out and always sick with something. My doctor took the usual tests and told me that my thyroid was normal and handed me a referral to a psychologist. I was so discouraged, but found a Osteopath that ordered a ton of blood work. It turned out that I have Hashimotos, an immune dysfunction where your thyroid hormones are destroyed by your own immune system. I was on several medications, then a naturopath I visited told me if I would get off of gluten I could kiss the meds goodbye.
I initially just got of wheat, but through the help of Maria Emmerich, I have gone totally grain free and sugar free. Currently, I don't need any medications, which is awesome because the am super sensitive to prescription; there is always a price to pay. Hope this helps someone out there!"
If you too want to get off your thyroid medication, click HERE for a consult. With the right diet and supplement plan, you can feel like a new person!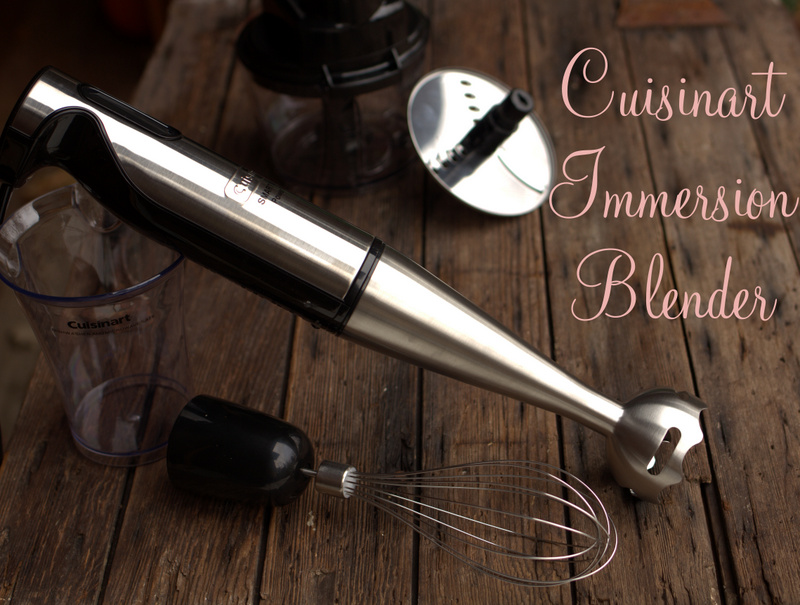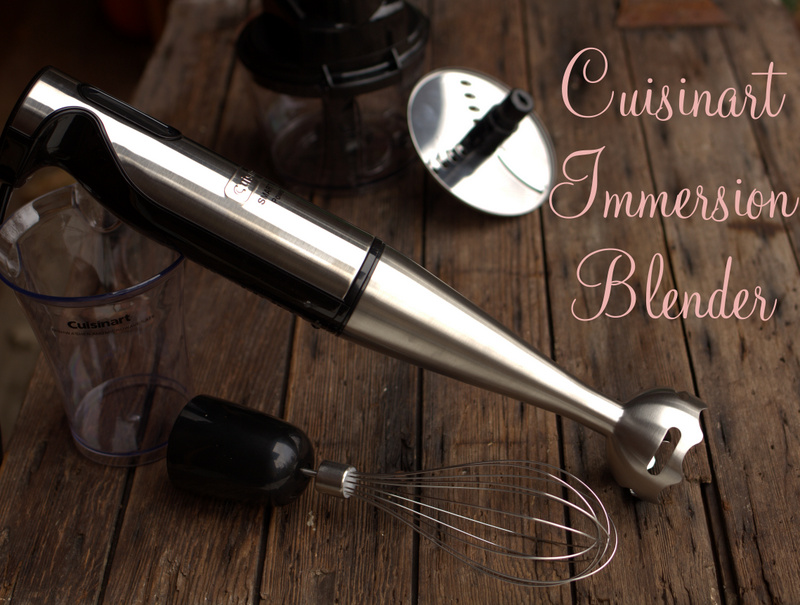 CUISINART IMMERSION BLENDER
I can't believe I went this long without an immersion blender! I'm not a 'gadget person' like my husband is. I like simplicity and I'm not a fan of clutter so when Craig asked if I wanted an Immersion Blender I politely said "No thank you."
But I have to tell you, when this Cuisinart Immersion Blender showed up I was immediately hooked! It is so easy to use and I can't believe the power behind this little tool!
Today it is OVER 1/2 off! Click HERE for the sale! Makes a great gift!
It makes recipes so much easier! I love to use it for making pureed soups, homemade mayo, sauces, salad dressings as well as shakes.
Some of my favorite ways to use this blender is:
Delicious Ham and "Potato" Soup
My homemade Alfredo Sauce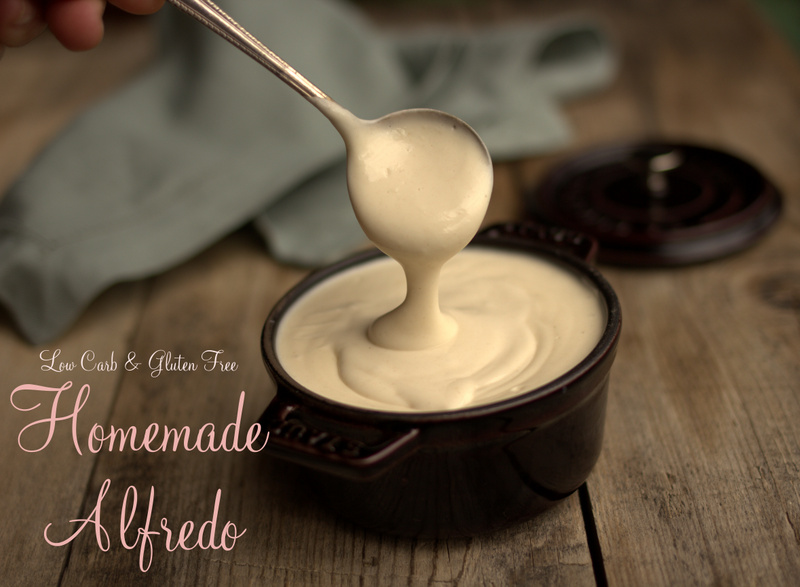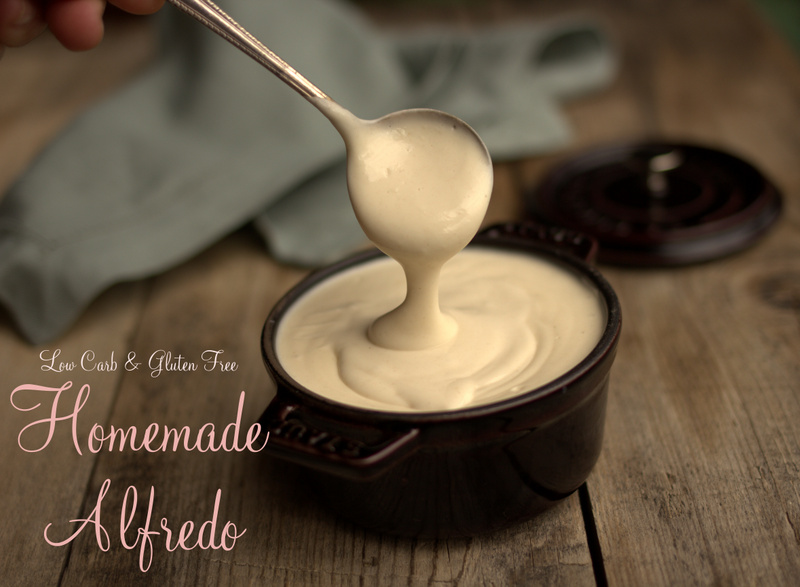 Orange Julius (see this book)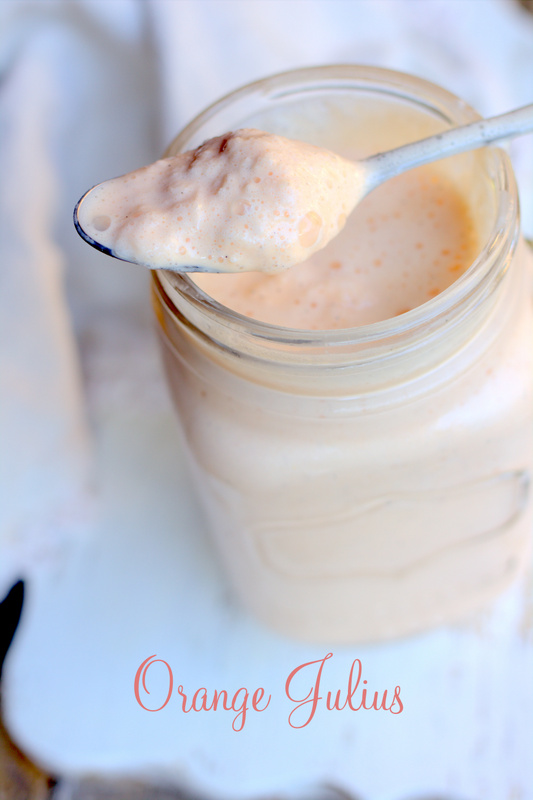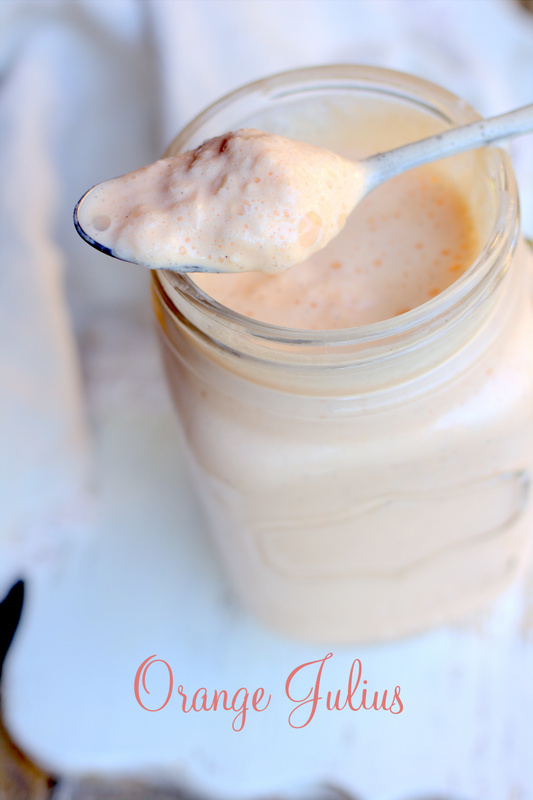 Creme de Mint Shake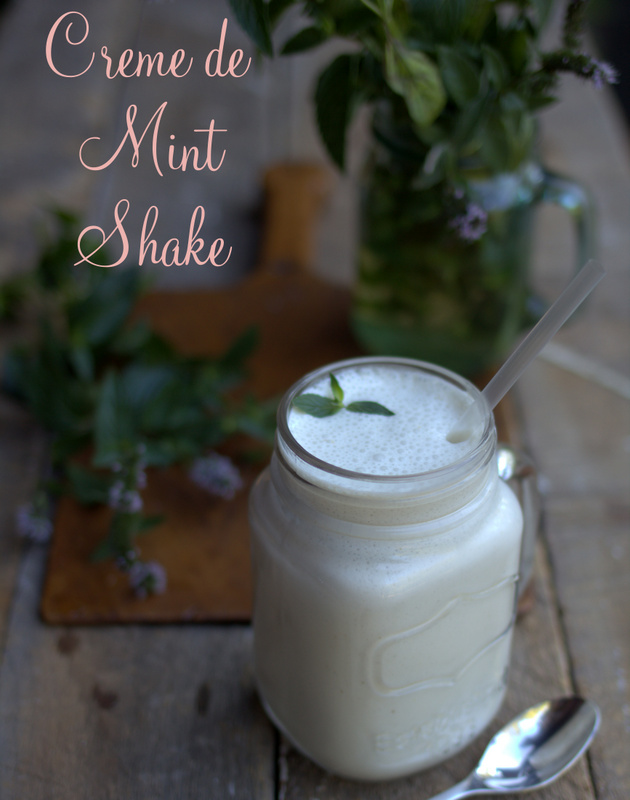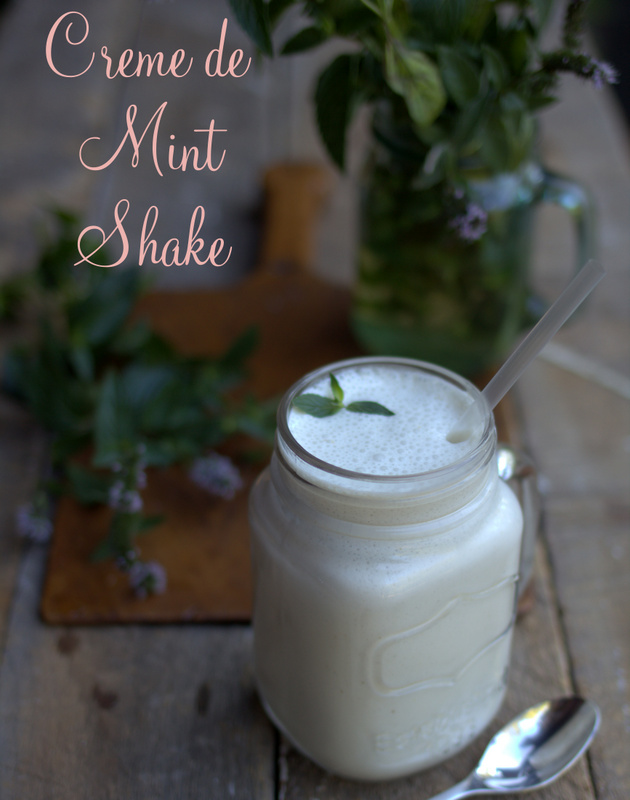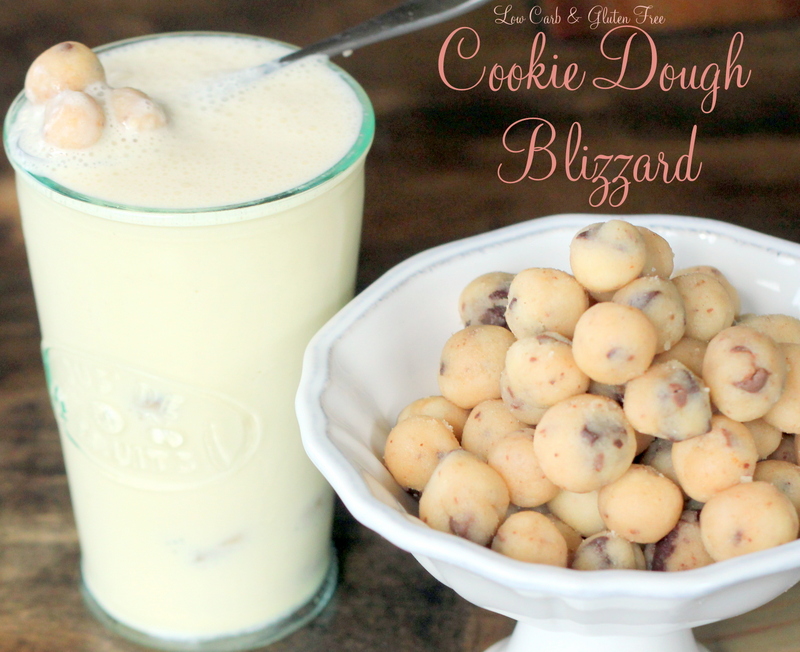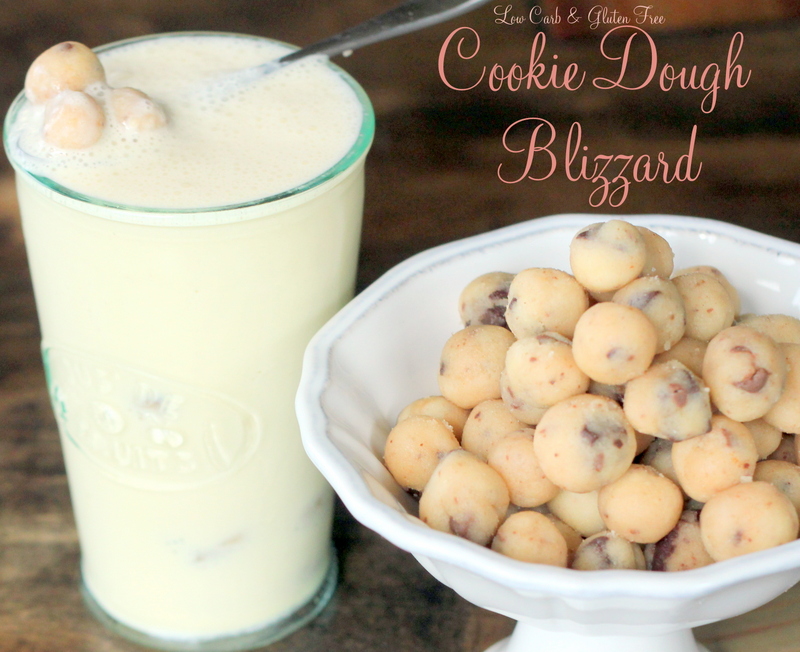 Best Facebook Post of the Day!
"Dairy Queen I've missed you for the last 5 months;( . But when this arrived today , I said whoo hoo! Bring on the healthified chocolate/almond butter sugar free ice cream treats for the summer! No more missing the frozen tasty treats that I love so much!
Thanks Maria for letting us know the ice cream maker was on sale! I would spend more on blizzards and larger pants this summer then what this little beauty cost me! 50% off this awesome little kitchen toy! Happy DANCE!" -Lori
Click HERE to get the ice cream maker on sale. When mine broke (because of over-use) they sent me a NEW one for FREE! Love Cuisinart! 

Ingredients in DQ Cookie Dough Blizzard: Chocolate Chip Cookie Dough: Unenriched Wheat Flour, Sugar, Margarine (Palm Oil, Water, Soybean Oil, Mono- and Diglycerides, Artificial Flavor[Milk], Colored with Annatto, Calcium Disodium EDTA added as a preservative, Vitamin A Palmitate added), Chocolate Chips (Sugar, Chocolate Liquor, Cocoa Butter, Soy Lecithin [Emulsifier], Vanilla), Powdered Sugar (Sugar, Corn Starch), Butter (Cream, Salt), Pasteurized Eggs, Brown Sugar, Corn Starch, Natural and Artificial Flavor, Salt. Dairy Queen Vanilla Soft Serve: Milkfat and nonfat milk, sugar, corn syrup, whey, mono and diglycerides, artificial flavor, guar gum, polysorbate 80, carrageenan, and vitamin A palmitate. Fudge: High Fructose Corn Syrup, Sweetened Condensed Skim Milk (Skim Milk, Sugar, Corn Syrup), Partially Hydrogenated Coconut Oil, Water, Fructose, Cocoa processed with Alkali, Cocoa, Sodium Alginate (Algin, Dextrin, Sodium Phosphate), Salt, Mono & Diglycerides (Vegetable), Potassium Sorbate (a preservative), Soy Lecithin, Disodium Phosphate, Artificial & Natural Flavors.

"HEATHIFIED" BLIZZARD
1 cup "healthified" vanilla ice cream (recipe follows)
1/4 cup unsweetened almond milk
Handful of "healthified" cookie dough (recipe follows)
Place the ice cream and the almond milk in a blender. Mix until smooth (add more ice cream or almond milk depending on your desired consistency). Place into a cute ice cream cup and place a handful of cookie dough pieces into the Blizzard. Enjoy!

NUTRITIONAL COMPARISON (per 319g serving):
DQ Small Blizzard = 720 calories, 28g fat, 12g protein, 105g carbs, 0g fiber (105 effective carb)
"Healthified" Blizzard = 490 calories, 21g fat, 13g protein, 9g carbs, 5g fiber (4 effective carbs)
VANILLA ICE CREAM:
5 egg yolks
1 cup Swerve (*keeps ice cream soft)
1 tsp stevia glycerite
1 cup heavy whipping cream
1 cup unsweetened almond milk
1 tsp Celtic sea salt (keeps ice cream soft)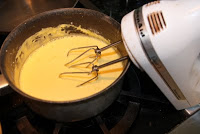 In a medium saucepan place the egg yolks and sweeteners in to mix on high with a hand mixer. Whip yolks until light in color and double in size. Stir in the whipping cream. Place the saucepan onto medium heat on the stove and cook, stirring constantly (I used my hand mixer, see photo). Stir until thickened into a custard. Remove from heat and stir in the almond milk and salt. Let cool completely (I cooled in the refrigerator overnight…it was hard to wait!). Place into your ice cream machine (click HERE to find the one I love AND it is 1/2 off the original price!!!) and watch the magic happen within 45 minutes or according to your ice cream maker's directions. Freeze until set for vanilla ice cream.
"HEALTHIFIED" CHOCOLATE CHIP COOKIE DOUGH
3/4 cup blanched almond flour
1/4 cup coconut flour
1/2 tsp aluminum free baking powder
1/2 cup butter or coconut oil
3/4 cup erythritol (or Swerve)
1 tsp stevia glycerite
1 tsp Celtic sea salt
1 ChocoPerfection Bar (chopped)
In a medium bowl, cream the butter, erythritol and stevia. Cream for a few minutes until very fluffy. In a separate bowl mix together the almond flour, coconut flour, baking powder, and salt. Slowly add in the dry ingredients to the wet and mix until smooth. Add in chocolate. With your hands, roll into little balls and freeze. Once frozen add into the milk shake. Makes 5 servings. OPTION: Bake some dough at 325 degrees F for 20 minutes to make a few ice cream sandwiches!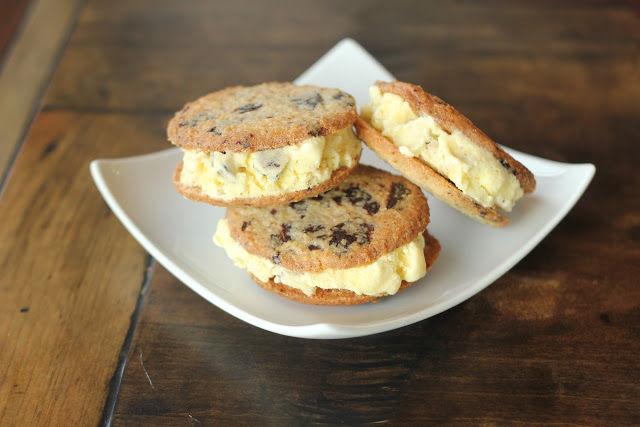 GREAT Testimony
"Good Morning Maria! I am now off of Nexium, Cholestryamine and Sulcrafate, I am no longer aspirating at night, I have minimal burning now.  My diarrhea (that I have experienced for years) has subsided and I am no longer having severe stomach pain.  Even with me going off track for a week and now suffering an injury over this last week and a half, the decision to sign up for your services was one of the best decisions I could have made.  I am so thankful to my husband believing in me and supporting my decision.  And I am so thankful for finding you." -Meta
To get on your path to health and healing, click HERE.