Best Christmas Cookies
Another great testimonial about this lifestyle.  
I NEVER take photos of myself but I had to take a couple just so I could send them to you. I only wish I had taken before photos as well!  Sorry for the poor quality.
So, I have been eating your way for about a year now, but really kicked it up a notch about  two months ago when I purchased a package with you. My goal was to lose about ten to twelve pounds.  I had become so frustrated as I watched the scale only change slightly over these past two months.  I think I have only lost about 4 pounds total. But guess what I learned? The scale lies!  I finally took some measurements and I have lost two full inches off of my waist! After having four kids I never thought I could have a 24 1/2 inch waist!  Not only have I lost fat around my belly, but some of the stretched out skin (from multiple pregnancies) seems to have disappeared!  I honestly don't care what the scale says anymore. Sure, I would love to lose a few more pounds, but I am no longer a slave to my scale. I have learned my mind and body more accurately represent the level of my health, not the scale. Thank you for giving me this freedom!
Click HERE to get your 30 day meal plans and start your transformation!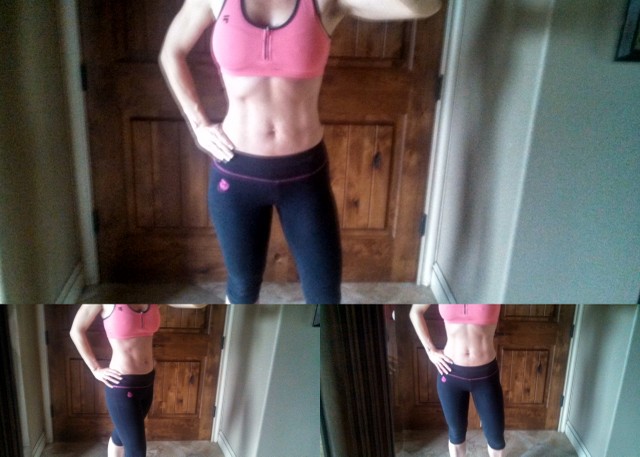 SWEETENERS
If you are wondering why I use the sweeteners that I do, please listen to this great podcast of a Doctor discussing why these sweeteners are a better choice that honey, coconut sugar or maple syrup, click HERE to listen. 
Sweetener Tips
My recipes will call for Swerve or erythritol and stevia glycerite. In any recipe you can use Swerve, ZSweet, Truvia, Organic Zero, Xylitol or Just Like Sugar. In order to use a different product, use the same amount of sweetener for the amount of erythritol in the recipe and omit the stevia (except for Organic Zero, that is only erythritol and you will still need stevia for sweetness).
1 cup erythritol and 1 tsp stevia = 1 cup Swerve (measures cup for cup like sugar)
1 cup erythritol and 1 tsp stevia = 1 cup ZSweet
1 cup erythritol and 1 tsp stevia = 1 cup Xylitol
1 cup erythritol and 1 tsp stevia = 1 cup Just Like Sugar
1 cup erythritol and 1 tsp stevia = 1 cup Organic Zero and 1 tsp stevia
Glycemic Index of Sweeteners
Stevia Glycerite = 0
Erythritol = 0
SWERVE/ZSWEET = 0
JUST LIKE SUGAR = 0
Xylitol = 7
Maple Syrup = 54
Honey = 62
Table Sugar = 68
High Fructose Corn Syrup = 100

"HEALTHIFIED" CHRISTMAS COOKIES
1/2 cup butter
1/2 cup cream cheese
3/4 cup confectioners Swerve
1/4 tsp baking powder
1 egg
1 tsp extract (orange/lemon/vanilla/almond)
1/2 tsp Celtic sea salt
2 cups blanched almond flour
1/4 cup coconut flour
Crushed pecans
Preheat oven to 300 degrees F. In a large bowl, cream the butter and the cream cheese for 1 minute. Add the natural sweetener and the baking powder and continue mixing until creamy. Add the egg, extract and salt and mix again. Stir in the flours, drop the dough onto a greased piece of parchment, roll into a log about 2 inches in diameter. Roll the log in the crushed nuts and then wrap each in a piece of parchment and chill in the fridge for 30-60 minutes. Remove the parchment and cut the log into 1 centimeter thick cookies. Place on a baking sheet and bake for 12-15 minutes. Makes 24 servings.
NUTRITIONAL COMPARISON (per serving)
Traditional Cookies = 159 calories, 10g fat, 2.8g protein, 23.6g carbs, 0.6g fiber (23 effective carbs)
"Healthified" Cookies = 115 calories, 10g fat, 2.8g protein, 2.8g carbs, 1.4g fiber (1.4 effective carbs)