Testimony of the Day
"Hi Maria, I can't thank you enough for what you have done for my family. I had a phone consult with you in early July. I of course wanted to lose weight, which I did, but my main concern was my daughter. At only 6 months old, she was already on a strong dose of an acid blocker and it wasn't working. My doctor was pushing to increase her dose and I knew in my heart that something wasn't right. 
I immediately emailed you to have a phone consult and that was the first day of relief for her. I feel terrible as a mother, but more so, I was angry at the doctor when you told me what the acid blockers were doing to her. With your plan and healing nutrients, she has not had one episode! I can't believe it. 
The doctor still pressures me that she isn't getting enough iron if she doesn't eat fortified rice cereal for her first foods, but now I can just smile with the knowledge that the list of first baby foods from Maria, I know which foods have a lot more iron that the rice cereal that was causing the problem for her. Thank you so much for giving us the tools to heal her rather than just cover up the problem. Whenever I hear a mother talking about her baby's acid reflux at play group, I try not to be pushy, but I tell my story and tell them all about your miracle work. Thanks again, working with you is priceless!" -Sherry
To get started like Sherry, click HERE.
Baby Acid Reflux
Sadly, parents often think that rice cereal is the first food to introduce to a baby. Dr. David Ludwig of Children's Hospital Boston, a specialist in pediatric nutrition, says some studies suggest rice and other highly processed grain cereals actually could be among the worst foods for infants. Babies don't even produce the enzyme amylase, which is the essential enzyme for breaking down starch. The baby's small intestine basically only produces one enzyme for starch, lactase; which is for the digestion of lactose. Feeding grains too early will cause food allergies later on in life because the protein in the grains sit in the stomach too long. This will cause the baby to have acid reflux.
"The number one ingredient in what we call rice 'cereal' is processed white rice flour. That's all the rice there is. There are also some vitamins and minerals sprinkled in that babies could easily get in other ways. These don't make this gateway junk food healthy … Metabolically, it's not that different from giving babies a spoonful of sugar." Stanford-based pediatrician Dr. Alan Greene.
Parents like Sherry, desperately go to the doctor for help; most likely putting the baby on acid blockers. This is the WORST thing to do because the stomach is a very acid environment with a pH at 2 or less. Stomach acid is essential for to absorb vitamin B-12 and minerals that allow you to release hormones from the pancreas, without which can lead to development of diabetes.
Stomach acid also helps breakdown protein. When you don't have stomach acid to breakdown food, undigested proteins sit like a rock in the intestines. This slowly eats holes in your intestines and this inflammation begins a detrimental snowball effect. When you start to have holes in your intestines, food starts to leak into your bloodstream (leading to leaky gut syndrome). This is awful because the immune system goes into overdrive to kill the unknown substances in the blood…NOW we have food allergies! So if you are feeding the baby grains and cow's milk, they will most likely develop a wheat and dairy allergy…oh boy!
There has recently been a 16X increase in the use of acid reflux medicine in infants. Even though a study showed that there was no difference in infants from a placebo! When families eliminate common allergen such as dairy, soy and wheat from the baby's and breastfeeding mother's diet, by day 3 or 4 the infants no longer suffer from acid reflux. This means a total elimination! Not just the 80/20 rule. It takes a lot of commitment by the family, but it is well worth the effort.
Milk based formulas often cause allergies while soy based formulas contain growth inhibitors, mineral blocking phytic acid, and plant forms of estrogens that has adverse effects on hormonal development. Soy formula is also devoid of cholesterol which is essential for the brain (our brains are 60% cholesterol) and nervous system.
If you have a child or YOU are suffering from acid reflux, click HERE for natural supplements to heal your gut. Please contact me for a consult for additional help!
NEW Package for Moms!
Does your baby or child suffer from acid reflux, sleep issues, attention issues, constipation, chronic ear infections, eczema, allergies, asthma, acne, or other issues?  Or are you pregnant or trying to get pregnant?  This is the package for you!  You get:
1. "The Art of Healthy Eating: Kids" ebook  Loaded with tons of great recipes and tips for kids.
2. My 2 Hour Family Video with slides
3. A detailed health assessment (for Mom if pregnant, trying to get pregnant or nursing, for baby if no longer nursing)
4. Natural supplements suggestions
5. Detailed Eating plans for you or your baby
All the tools I have used to help families get their babies off medication, relieve discomfort and healthy healing.
Encouragement for a Grain Free/Sugar-Free Life
I received the most amazing email the other day from a mother who feeds her whole family grain free and sugar-free. As I scrolled down after reading the email, my mouth dropped open in amazement on all of the beautiful confections that she made for her daughter's birthday party. I just had to share these with you. This post is meant to encourage all of you that this way of eating isn't a "diet," it is a lifestyle.
I want you to look at these and know that many times we eat with our eyes too. When kids see a sugar-laden store-bought cupcake all cute and decorated, of course, they want it. Maybe if we just step back and make "healthified" treats, they would enjoy those instead.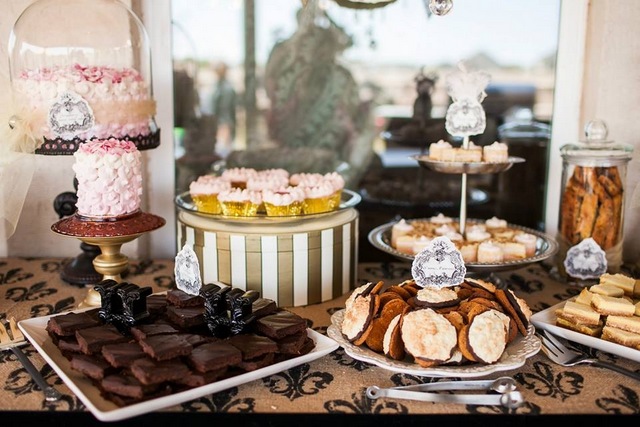 Maria,
Thank you for all the creativity, time & education you give so freely! Thanks to you I was able to host my daughters first birthday party & not worry for a moment if someone else was feeding her sugar, grain, or anything that wasn't organic & healthy.
With the help of your recipes, I created custom "Parisian" themed graham crackers, petit fours, delicious lemon curd, fantastic lemon bars, chocolate chip biscotti, the layered birthday cake & my daughters matching smash cake. With your inspiration & ingredients, I also created s'mores layered marshmallow coconut macaroons dipped in chocolate atop a graham cracker, brownies, strawberry creme dip, strawberry lemonade, as well as strawberry shortcake angel food cupcakes topped with strawberry purée & whipped frosting!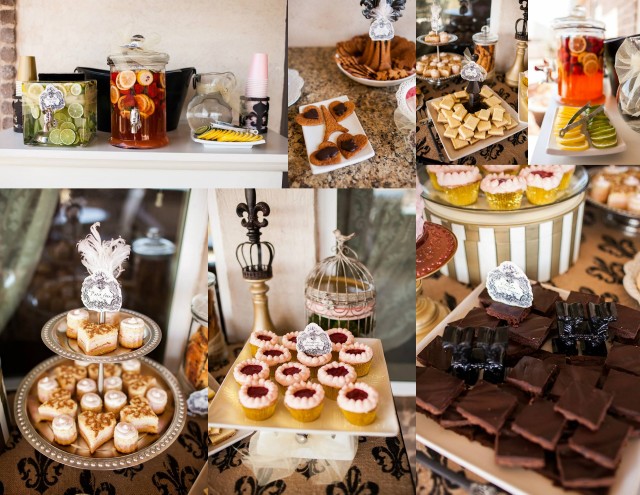 Best of all, not one child refused a single thing on the menu, most went back for seconds and no guest was suspecting unless I had previously told them! What a huge success thanks to you!
I am eternally grateful that I happened upon your blog a year ago and love implementing your creations into my families meals and lives!
Meg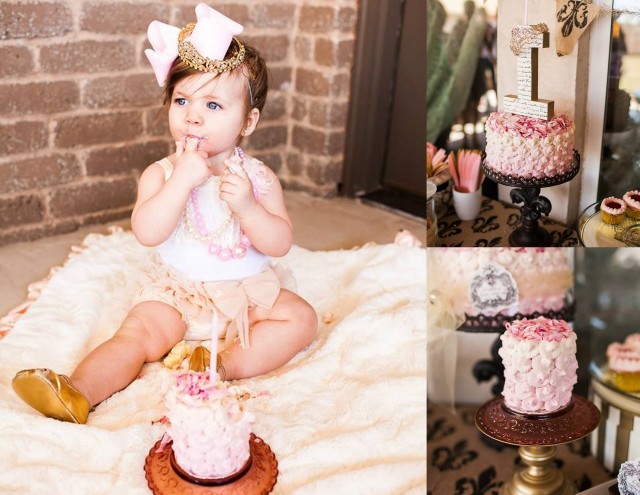 I'm so proud of Meg! One thing that Meg and I discussed is how to make the flavor the best and have new friends and family who have never tried Swerve or stevia like the taste. Meg and I agree that we often do a mixture of sweeteners to make the treats very very tasty! I usually do 1 cup erythritol and a tsp or 2 of stevia glycerite (which doesn't have a bitter aftertaste like most stevia). Then I adjust to desired sweetness. Be aware that when you back a product made with Swerve or stevia glycerite, some of the sweetness does go down after it is baked. To find my natural sweetener suggestions, click HERE.
Everything shown can be found in my cookbooks. Click HERE to get your family started on a grain free life! If you are scared on even starting, try the Slow Cooker cookbook. One really helpful trick for me is that I always prepare dinner the night before. So my amazing husband cleans up dinner while I'm preparing dinner for the next night. I put everything in the shell of the crockpot (keep in fridge until the morning), pulse cauliflower into rice (keep in Tupperware in the fridge for the week) and I always have Protein Buns and Amazing Bread in the freezer or fridge. Then in the morning, I just turn the crock pot on and I just have to stir fry the "cauliflower rice" for 5 minutes and dinner is served! This helps take some anxiety and stress out of my day!
Thank you all for your love and support! Happy Baking!