Angel food Cake Pops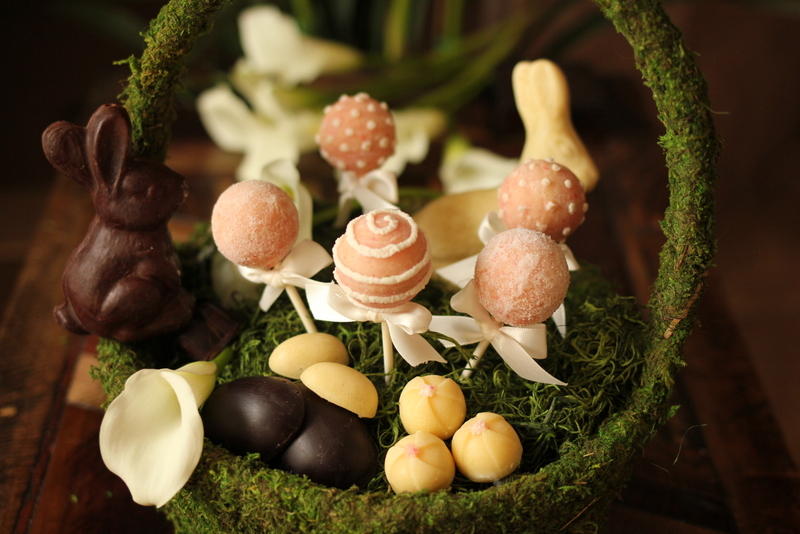 Do you suffer from Hiatal Hernia?
Eating food high in starch (even "complex carbohydrates") will keep the hernia problematic. This is because starchy foods cause the blood sugar to rise fast and then plummet to under the normal healthy level. The drop of blood sugar causes the production of serotonin to go down and cause depression. The decrease of serotonin causes the production of histamine, which causes the expansion of blood vessels. Over expansion of blood vessels causes liquid in the blood vessels to leak out. When liquid leaks out into sinus area it causes nasal drip. When it drips into the bronchi, it causes asthma. When it drips into the brain, it causes headaches and migraines.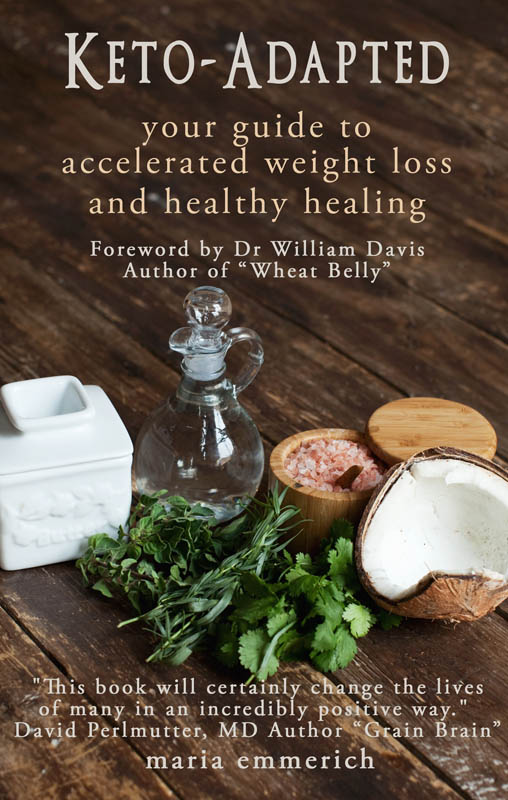 Another cause of hiatal hernia is a diet high in omega-6 fatty acids and low in rich in omega-3 fatty acids. When that balance is out of whack, inflammation can set in.
Many mineral deficiencies can also cause hiatal hernia. One of which is magnesium, which is possibly the single most important nutrient for managing this because of its multiple effects on the condition. It is extremely powerful in the relaxation of bronchial muscle, resulting in a reduction of bronchospasm and increased airways diameter. Magnesium stimulates the production of AMP and ATP, two important mediators that create relaxation of bronchospasm. Magnesium also reduces the histamine response, which calms inflammation. (make sure to take magnesium glycinate NOT oxide!)
To read more on the healing benefits of a Ketogenic diet, check out my book Keto-Adapted.
Click HERE to get a limited edition of the Hard Cover.
Click HERE to get a soft cover.
Thank you all for your love and support!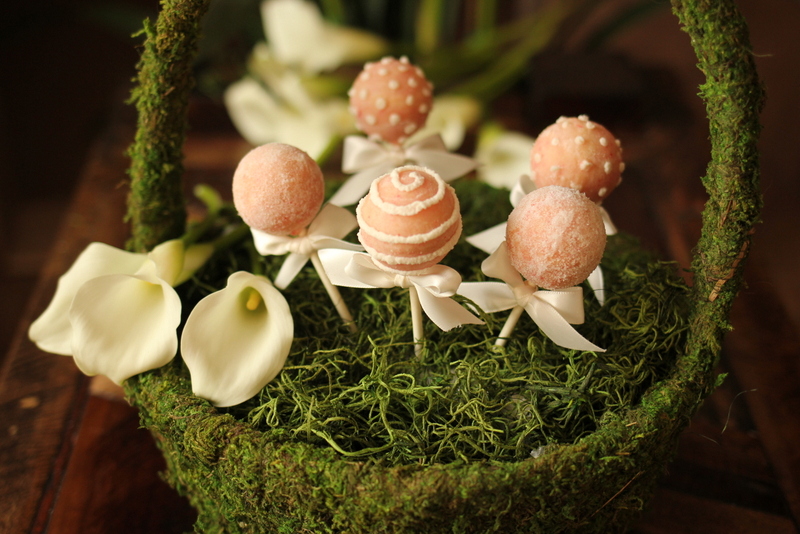 You can switch up the flavors of these cake pops. I used THIS strawberry egg white protein and strawberry extract to make "Strawberry Lemonade Cake Pops." The different flavors are endless! Some suggestions:
1. Use Chocolate Egg White Protein powder and Kahlua/rum extract; use the custard filling to make "Tiramisu Cake Pops"
2. Use Tropical Dreamsicle Egg White Protein powder and orange extract with vanilla in the cake. Add orange and vanilla extract to the lemon curd to make "Dreamsicle Cake Pops"
3. Use Pina Colada Egg White Protein powder and pineapple extract to the cake. Add pineapple extract to the lemon curd/custard to make "Pina Colada Cake Pops"
Angelfood Cake Pops
Ingredients
12 egg whites
2 tsp cream of tartar
1 pinch salt
LEMON CURD:
1 cup Swerve (or erythritol and 1 tsp stevia glycerite)
½ cup lemon juice
4 large eggs
1 TBS finely grated lemon peel
8 TBS coconut oil (or butter if not Dairy Sensitive)
OPTIONAL CUSTARD (if you don't like Lemon):
12 large egg yolks
1 cup unsweetened almond milk
½ cup Swerve confectioners (or erythritol and ¼ tsp stevia glycerite)
½ cup coconut oil, melted (or butter)
COATING:
8 oz cream cheese
⅓ cup Swerve confectioners
⅛ teaspoon Redmond Real salt
PINK COATING:
¼ cup Swerve grandular
1 drop natural red food coloring
Instructions
Preheat oven to 350 degrees F (175 degrees C). Sift protein powder and natural sweetener together and set aside. In a large clean bowl, whip egg whites with a pinch of salt until foamy (save the yolks for Lemon Curd or Custard). Add cream of tartar and continue to beat until very stiff (you will be able to put bowl upside down and the whites won't fall out). Add your favorite extract flavor. Quickly fold in egg white powder mixture. Pour into a greased 10 inch tube pan. Bake at 325 degrees F (175 degrees C) for 30 minutes. It also makes great FRENCH TOAST.
LEMON CURD: Combine natural sweetener, lemon juice, 4 eggs and lemon peel in a medium saucepan and whisk to blend; add butter. Whisk constantly over medium heat until mixture thickens and coats back of spoon thickly (do not boil), about 12 minutes. Pour mixture through strainer into medium bowl. Place bowl in larger bowl filled with ice water and whisk occasionally until lemon curd is cooled completely, about 15 minutes. Add extracts if desired. Can be made 1 day ahead.
CUSTARD (If you don't like lemon): Whisk egg yolks, almond milk, and sweetener in medium metal bowl to blend. Slowly mix in the melted oil/butter so the eggs don't cook unevenly. Set bowl over saucepan of simmering water. Whisk mixture constantly and vigorously until thickened and instant-read thermometer inserted into mixture registers 140°F for 3 minutes, about 5 minutes total (or coats the back of a spoon). Remove mixture from over water. Add extracts if desired. Serve warm or chilled. (If serving chilled, it can be prepared 1-3 days ahead and refrigerated. Re-whisk before serving.
COATING: Place the cream cheese into a small bowl and heat until very warm. Add the sweetener.
Stir in extracts and salt. Taste and adjust sweetness to your liking.
PINK COATING: Place the sweetener into a small bowl. Add the food coloring and stir to coat the granules.
TO ASSEMBLE: Crumble cake into large bowl. Add ⅓ cup filling and mix completely. Tip: If you don't mind getting a little messy, push up your sleeves and use your hands to mix the cake and filling! Be careful not to add too much filling. You want the consistency to be sticky, not soggy.
Roll the mixture into balls and place on cookie sheet. Place in the freezer to freeze for 1 hour (the coating sticks better).
Place the ends of the lollipop sticks into into the cake balls. Dip them in the cream cheese mixture and then dust them with the pink sweetener and place them in styrofoam to set or can put in freezer/fridge for cooling/set.
Chill the pops in the freezer for 15 minutes.
Notes
NUTRITIONAL COMPARISON (per serving)
Traditional Angel Food = 159 calories, 0.7g fat, 5.5g fiber, 35g carbs, 0.2g fiber
"Healthified" Angel Food = 54 calories, 0.7g fat, 11.1g protein, 0.9g carbs, trace fiber (11% fat, 82% protein, 7% carbs)
"Healthified" Angel Food with lemon curd = 146 calories, 10g fat, 13g protein, 1g carbs, trace fiber (61% fat, 36% protein, 3% carbs)
Testimony of the Day
PCOS TESTIMONY: Yes, this lifestyle is great for getting pregnant, helping with PCOS and much more! "Hello, I had recently purchased one of your meal-plans, my goal being to get pregnant (I have pco-syndrome) because of my work schedule (anesthesiologist, on-call nights, etc) it was a little tough to completely adhere to the keto-diet. But I managed to cut my carbs to about 50-80 grams/day and I left out all gluten and about 60-70% of my calories were fat-based (good fats) even though i was eating at least 2500 kcal a day (weight loss not being my goal) I lost 5 pounds within a week (I am 5 feet 9 inches and now weigh 130 pounds). I lost my food cravings and feel a nice satiety most of the day, and no more issues with gas or bloating and I am pregnant! Only 3 weeks into changing my diet.
Thank you so much for your advice. sincerely,  Serife from Frankfurt, Germany"
30 Day Accelerated Testimony: "I had lost 50 lbs. and my sister who has battled MS for more than 25 years had significant symptom relief in just 90 days! Amazing!" – Charla
Phone Client Testimony: "Hello Maria! I wanted to let you know that I am still eating the Maria Way! Yesterday I hit a big milestone, I had to buy new pants because the pants that I had in the attic were too small (and they were the pants that I haven't been able to wear since 2011). In August 2013 I was a size 20 and today I am a size 12! Still a ways to go until I hit my goal of a healthy BMI but on my way. I have been telling everyone I know about you and your work because it has changed my life and my husband's life! Combined we have lost almost 100 pounds!! Thank you for all you do and for giving us the tools we need to be healthy and happy." – Shauna
Most people I consult are doing keto totally wrong. Get fast results with the my NEW Keto Packages!