Ambrosia Chicken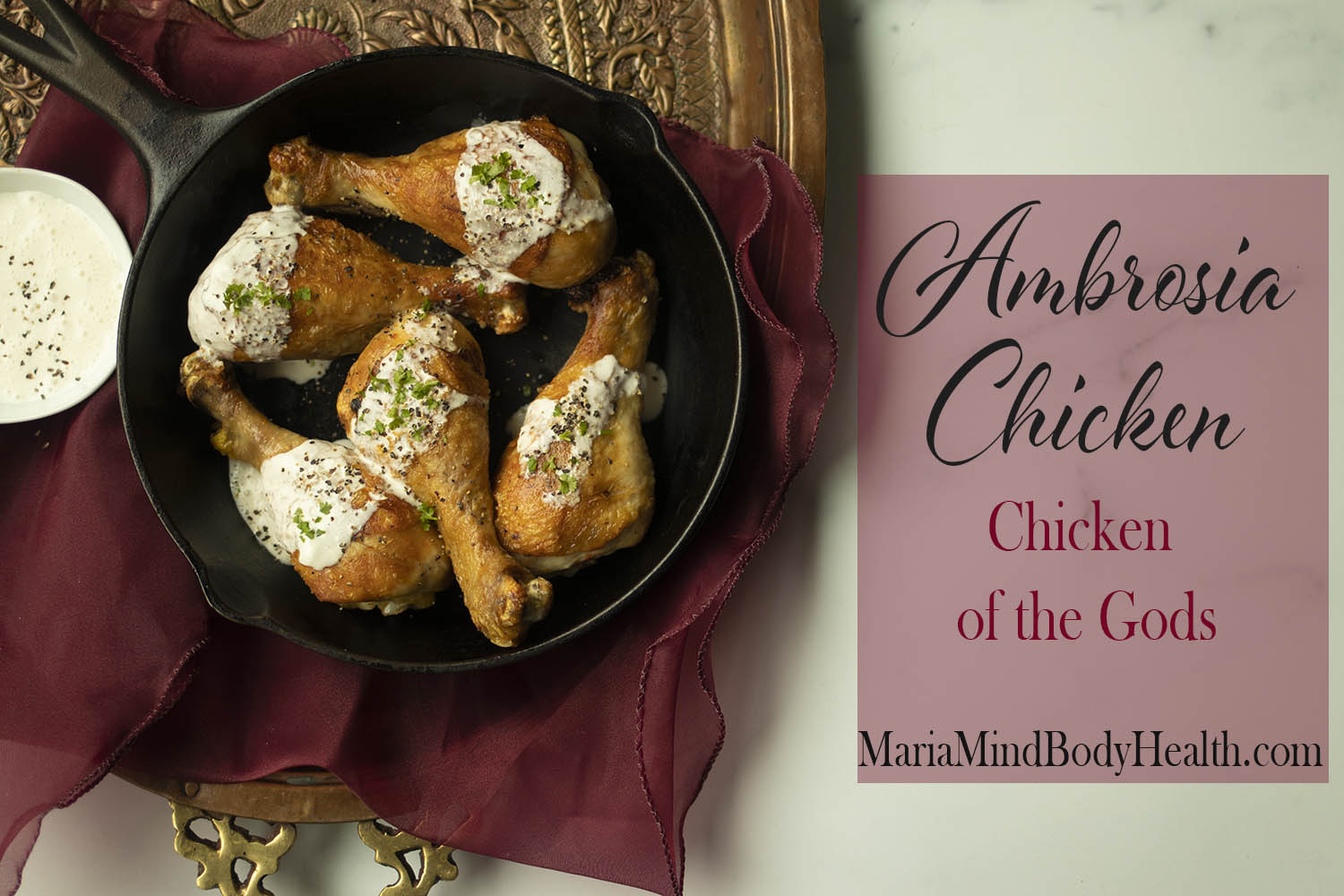 I originally called this Coconut Ginger Chicken but one of my recipe testers keeps calling it Ambrosia Chicken! I wondered why she called it this because I was thinking of the movie
The Help
where the grandma eats an Ambrosia Fruit Salad that had marshmallows on it!
Ambrosia doesn't mean fruit salad. Ambrosia is from Greek Mythology; it means "Foods of the Gods." In other words, Ambrosia means DELICIOUS! This is the BEST chicken recipe I have ever had!
I love this ambrosia sauce and if you do to, you can easily double the recipe so you can have extra sauce in your fridge to use for shrimp, lobster, fish or just about anything! This scrumptious ambrosia sauce can be made 4 days ahead of time and stored in an airtight container in the fridge for up to 4 days.
I eat this sauce daily on a piece of Halibut and on special occasions I make a salad with the lobster meat I get from Butcherbox and make a salad with it! It looks messy but it is oh so delicious!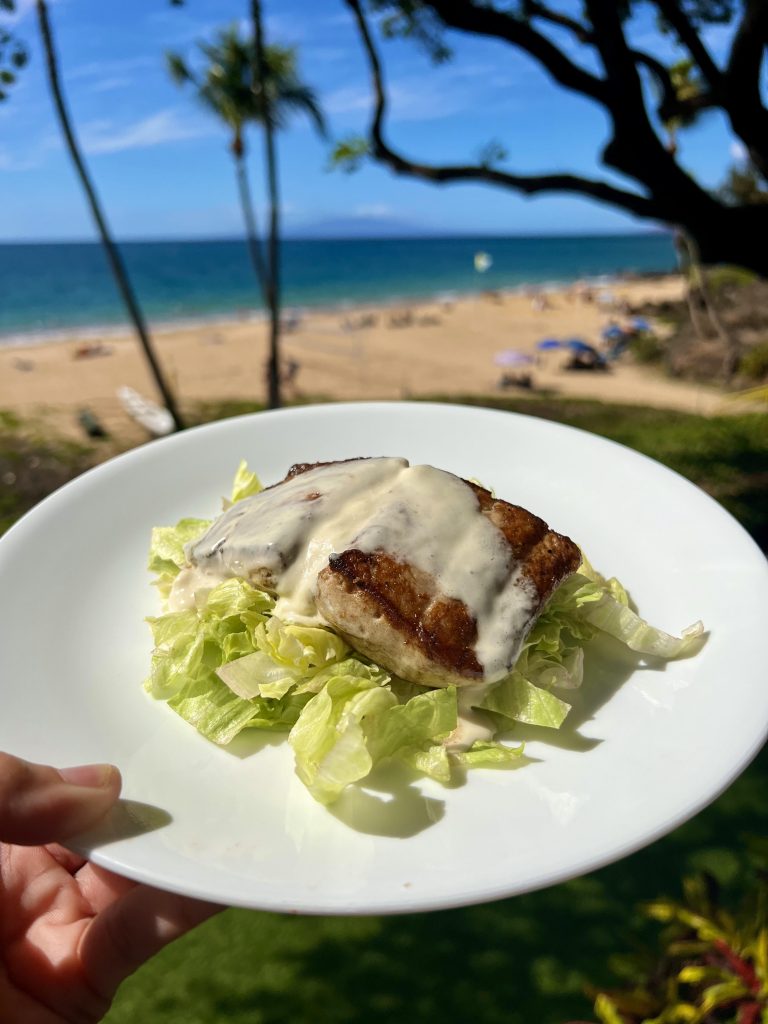 If you sign up for Butcherbox TODAY, you get FREE BACON FOR LIFE!
GREAT news!
If you're an existing ButcherBox member I've got deals for you too.
Skip the stores with all the temptations and get quality food mailed to your front door!
Click HERE to access member deals and specials.
You'll find exclusive and limited time offers as well as new product launches like lobster, ground bison, seafood sampler, cast-iron favorites, their legendary bacon blast (10 packs of bacon for just $5/pack), and so much more. Their member deals are constantly changing so be sure to click
HERE
!
I highly suggest ordering the Butcherbox Lobster, Halibut AND their chicken so you can enjoy my Ambrosia Sauce in many different ways!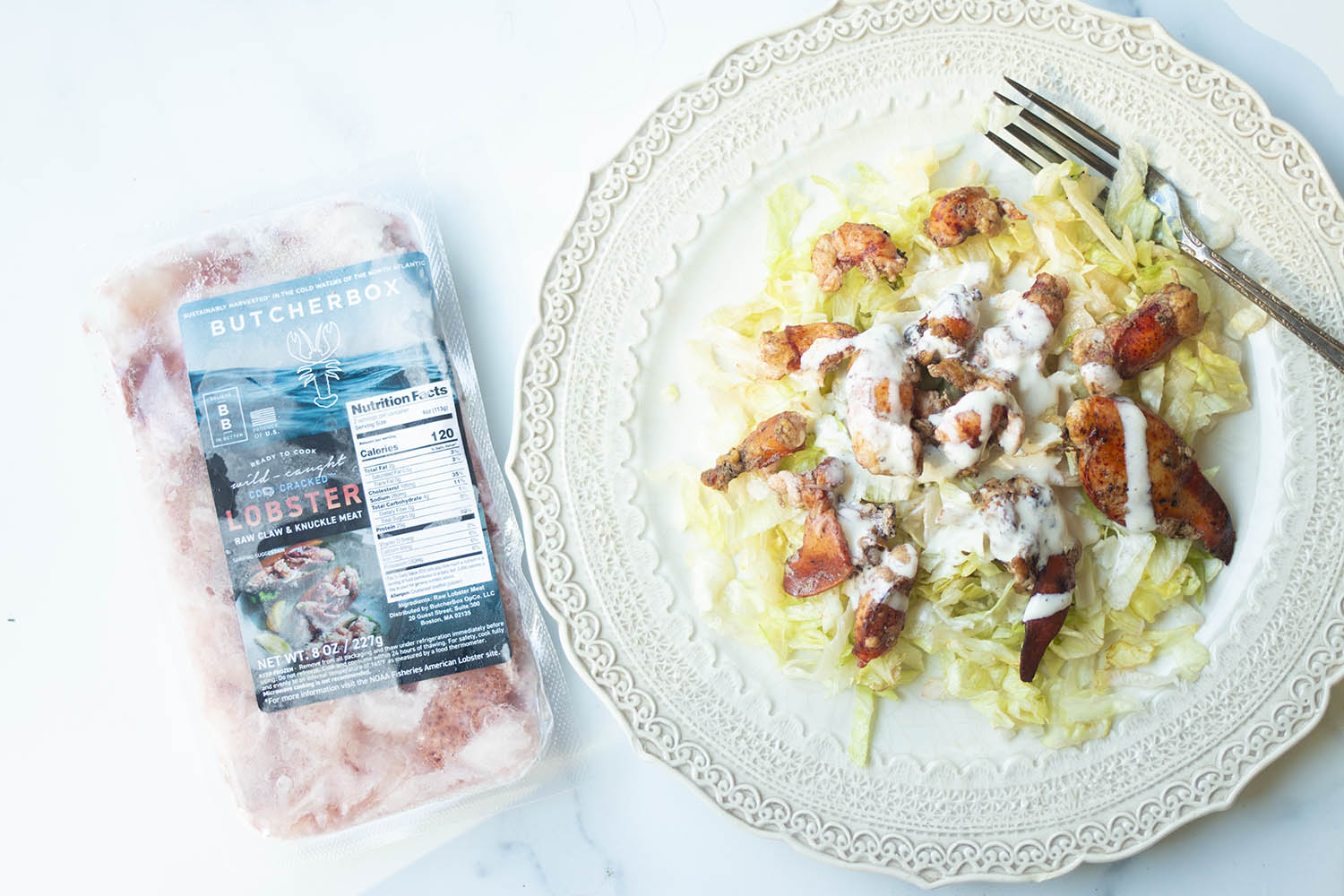 The possibilities with this ambrosia sauce are endless… Ambrosia Chicken, Ambrosia Halibut, Ambrosia Lobster, Ambrosia Shrimp, Ambrosia Salmon… you name it!
In my Ambrosia Chicken Recipe, I use fish sauce. Do not be afraid of fish sauce! It add umami! When buying fish sauce, always check for unwanted added sugar. I use Red Boat brand.
Click HERE to find. 
Be aware when you are purchasing coconut milk for this Ambrosia chicken that not all coconut milks are created equal. I've seen them range from 2g carbs up to 7g per serving. But also look at the serving size. Another thing to note is that some coconut milk is too watery. This will cause the sauce to not be as thick.
Click HERE to find the brand I use.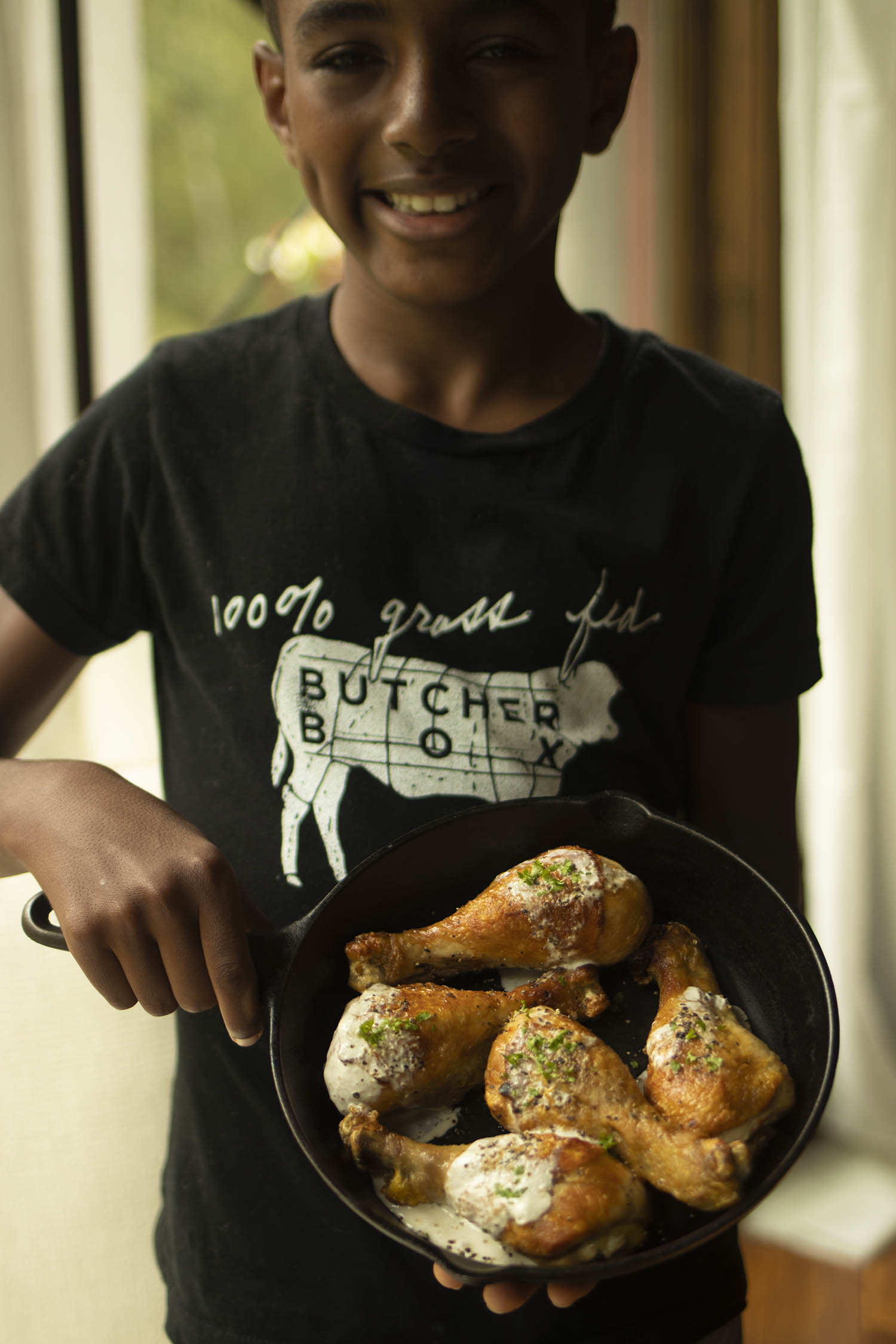 If you want to watch me make delicious keto recipes like this Ambrosia Sauce, subscribe to our new YouTube Channel to get updated when the video comes out which will be in a day or two, and comment below on what video recipe we should make next!
Ambrosia Chicken
Ingredients
SAUCE:
3

tablespoons

coconut oil

or butter, divided

1/4

cup

diced onion

2

cloves

garlic

minced

2

tablespoons

freshly grated ginger

1/2

can

coconut milk

4

ounces

cream cheese

or kite hill cream cheese if dairy free

1

teaspoon

fish sauce

or 2 teaspoons if you are like me!

1

teaspoon

Redmond Real Salt

plus more for seasoning chicken (use code Maria15 for 15% off

1/2

teaspoon

stevia glycerite

or a few drops liquid stevia (or more to desired sweetness)
Instructions
Heat a sauce pot with 1 tablespoon coconut oil over medium high heat. Add the onions and sauté for 1 minute. Add the garlic and ginger and sauté another 3 minutes. Add the coconut milk, fish sauce, salt and stevia. Simmer for 15-30 minutes. Add the cream cheese and use a stick blender to purée until smooth. Taste and add sweetness to your liking.

This sauce can be made 4 days ahead of time and stored in an airtight container in the fridge for up to 4 days.

To make the chicken, heat a large cast iron skillet over medium high heat with 2 tablespoons coconut oil. Season the chicken well on all sides with salt. Place the chicken in the hot skillet, skin side down.

Cook for 10–12 minutes, flipping after 6 minutes. Reduce heat to medium-low. Add the sauce, cover and simmer until meat is tender and falling off the bone, about 45 minutes.

Transfer chicken to a large platter. Spoon sauce over the chicken; garnish with fresh cilantro if desired.
Nutrition
Calories:
610
|
Fat:
47
g
|
Protein:
41
g
|
Carbohydrates:
4
g
|
Fiber:
1
g
|
P:E Ratio:
0.8
TESTIMONY OF THE DAY
"Hi Maria! I just want to say a big thank you! I can't even write this without tearing up because I'm so grateful that your have shared your knowledge and let us all on your journey with you.
Last November I was hospitalized with extremely high blood pressure that was unable to be controlled. I was 45 year old. My specialist recommended losing weight.
I went home from that appointment and found you and went to work on changing my life.
I'm happy to say I'm so close to being off all drugs to lower my blood pressure and I've never felt so in control of my own health.
Truly Thank you, one grateful follower️!" Vanessa
Most people I consult are doing keto totally wrong. Get fast results with the my NEW Keto Packages!