TESTIMONY OF THE DAY
"Dear Maria and Craig, I wanted to send a big thank you to you for inspiring me back into the kitchen whilst helping my health at the same time! I've only been doing your program for a week now and was keto-adapted since January. I'm only now seeing real results in my weight loss! The suggestions for supplements have helped my overall well being and the menus are a great way of helping me learn about quantities too. I will definitely write to you again with before and after pictures once I get to where I am happy with my weight and health. Kind Regards, Claudine. (Guetersloh, Germany)"
 Click HERE to get started today on transforming your kitchen like Claudine in Germany did!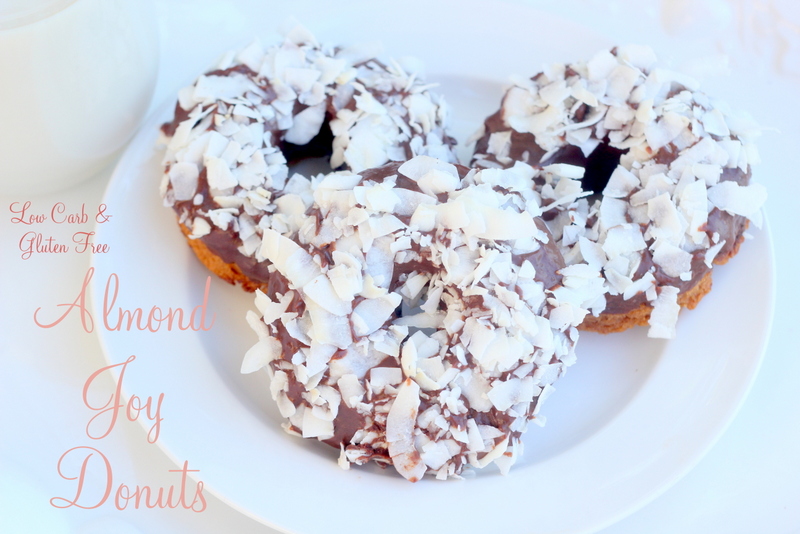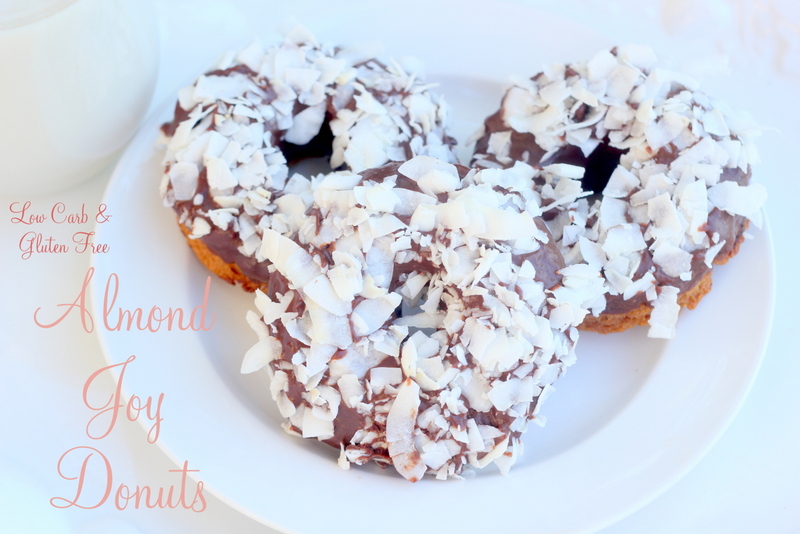 ALMOND JOY DONUTS
2 cups blanched almond flour
1/2 cup Swerve (or erythritol)
1 tsp stevia glycerite (omit if using Swerve)
3 1/2 tsp  baking powder
1 tsp Celtic sea salt
1/8 tsp baking soda
1 1/4 cups unsweetened almond milk
1 tsp almond extract
1/4 tsp coconut extract
3 large eggs
OPTIONAL: shredded coconut
Preheat oven to 350 degrees. Grease a donut pan with butter (CLICK HERE for the donut pan I use). Combine all ingredients in a large mixing bowl. Mix at low speed for 30 seconds while scraping bowl. Mix at high speed for 3 minutes, scraping bowl every minute.
Spoon cupcake batter into donut pan until they are 2/3 full. You should have enough batter for 6 donuts. Bake for 20 to 25 minutes or until a toothpick inserted in the center comes out clean. Cool 10 minutes in pans then move to wire rack to cool completely.
Dip into low carb chocolate sauce and cover with shredded coconut flakes. Click HERE to find chocolate sauce recipe.
NUTRITIONAL COMPARISON (per donut)
Traditional Chocolate Covered Cake Donut = 327 calories, 33.2 carbs, 1.3g fiber
"Healthified" Cake Donut = 217 calories, 7.4 carbs, 4.2g fiber