Whipped Cream Trick
Have you ever made whipped cream ahead of time for a dinner party or holiday only to find that once dessert comes the whipped cream has fallen?…Well, I have a whipped cream trick for you!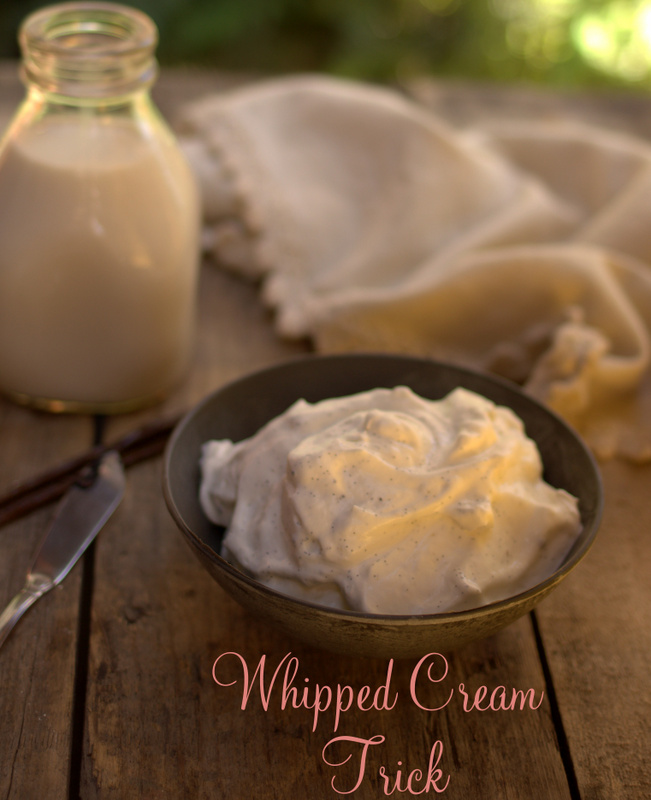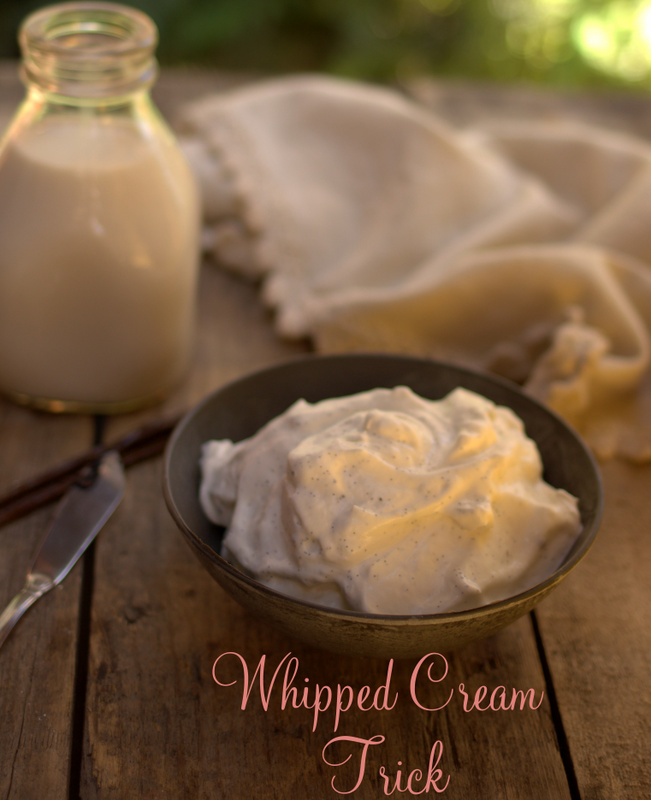 Place 1 1/2 cup cold cream in a large bowl. In a saucepan (or small microwave-safe bowl) place 1 1/2 tablespoons water and sprinkle over 1/2 tsp unflavored gelatin. Let stand for 3 minutes then gently heat on low until gelatin is dissolved (or in 5 second increments if using a microwave).
Whip the cream with a little natural sweetener (1/4 cup Swerve confectioners or a few drops of stevia glycerite) and vanilla bean seeds (or vanilla extract). Whip until the beaters leave a trail. Add in gelatin and continue to beat on high until peaks form. Cover and refrigerate until needed. Peaks will stay for up to a day!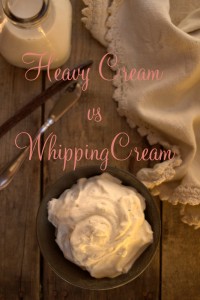 WHIPPING CREAM VS HEAVY CREAM
I once looked at whipping cream and heavy cream in the store as the same thing and always grabbed the one on sale. Not only do I now always purchase organic heavy cream because it tastes better but because of the fat content.
Heavy cream is the lushest type of cream that requires a fat content of at least 36% but can range and be as high as 39%. Whipping cream has 30% and 36% fat.
If you are looking for a light and soft whipping cream to top a "healthified" dessert or "healthified" ice cream with, I suggest using organic whipping cream which creates a fluffy, creamy product with more volume than heavy cream does. However if you are piping whipped cream through a pastry bag for decoration, heavy cream is more stable and dense, making it perfect for holding up while piping.
If you are making a savory soup or a sauce with an acid I suggest using heavy cream since the minimum about of fat needed to prevent curdling if boiled is 25%. Both types of cream will work but I prefer heavy cream because not only does the higher fat content gives a better mouth-feel, it also thickens the soup or sauce in less time as well as making the recipe more ketogenic.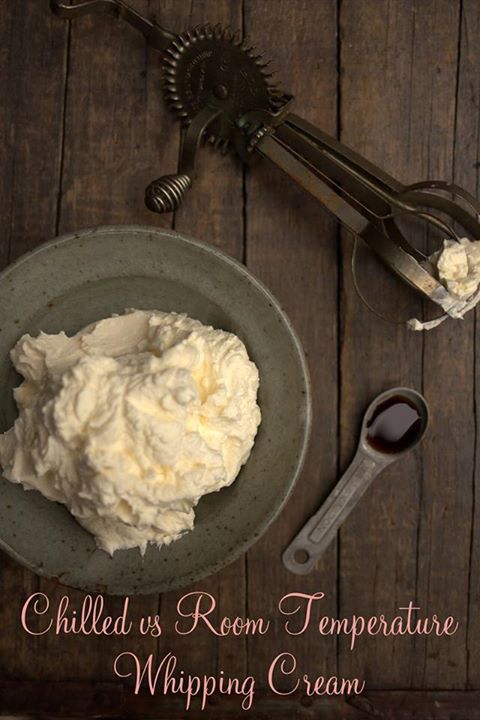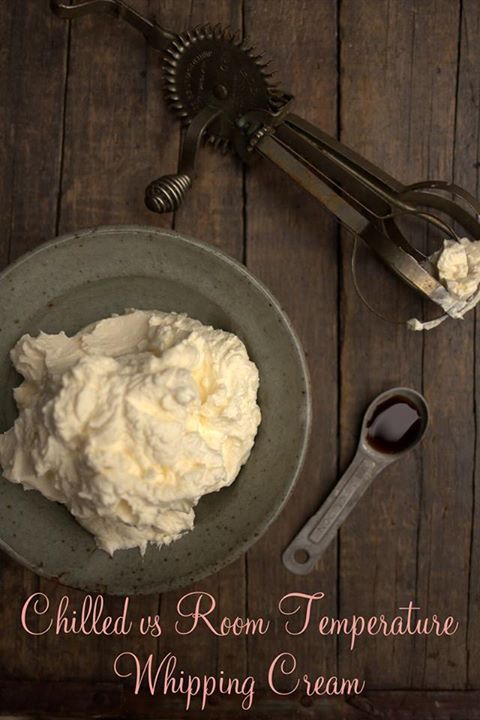 CHILLED vs ROOM TEMP WHIPPING CREAM
Do you know why it is important to whip the cream while cold? If you whip cooled whip cream that comes right out of the fridge and is about 40 degrees versus room temperature cream that is about 72 degrees will create very different results.
1. Faster Whipping Time: The cooled cream takes only 1 minute to whip until peaks form versus 2 ½ minutes for room temp cream.
2. More Volume: You get much more volume with cooled cream. For 1 cup liquid cream, you will get 2 ¼ cups whipped when the cream is cool verses 1 ¾ cup whipped when the liquid is at room temperature.
3. A Better Texture: The cooled cream always comes out smooth and even where the room temperature cream ends up grainy and curdled.
WHY you ask? When cream is cold the air bubbles are held in place and can expand. This is because the cooled cream fat molecules are harder and hold the air bubbles in place. At room temp the fat softens and can't trap air bubbles so it collapses. Chilling the bowl and beaters ensures the cream stays cold.
Happy Baking!
Find more tips and tricks like this in my book Quick and Easy Ketogenic Cooking! 
Thank you for your love and support!
Testimony of the Day
Phone Client Testimony: "End of week 6! Down 20 pounds!!!!!! Eczema is no where to be seen and for the first time in 4 years I did not have a menstrual migraine while not being on migraine prevention meds.  Misty G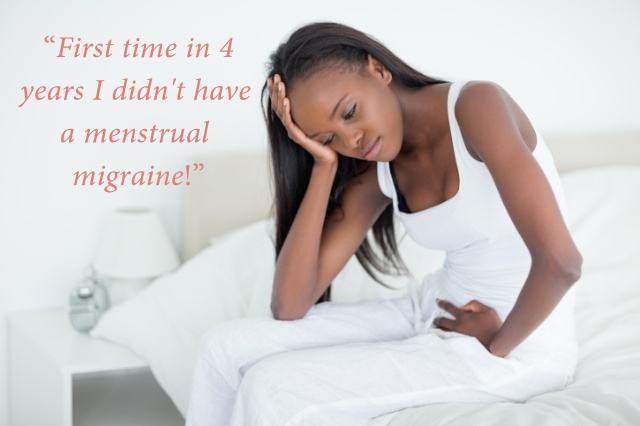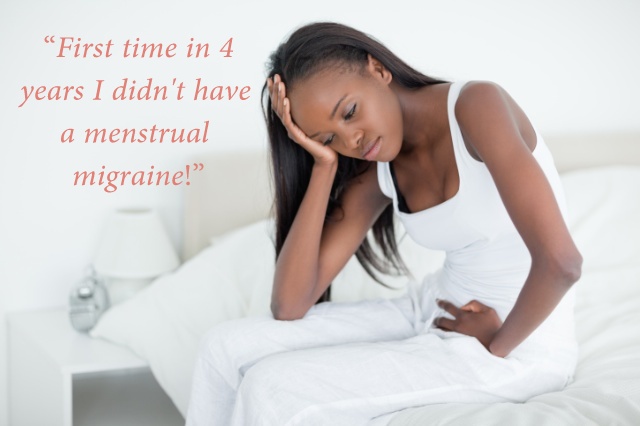 Phone Client Testimony: "I just wanted to Thank You! I know you get e-mails all the time but could not resist. I have been Keto for 2 weeks and did NOT expect the changes. I have dabbled in Maria's way for about a year but not extreme. I felt some better so I did a personal consult for supplements. started that and slept some better. the scales did not move but I knew I was healthier. After a visit to some friends house and seeing them eating keto and realizing how EASY it was for them was my wake up call.
anyhow….I am down 10lbs, but the biggest joy is how I feel which you can not put a number on! I sleep better, have way more energy through the day, and my mood seems more stable, my hair and nails are already stronger and already noticeably longer, and a few more changes I love You and thank you from the bottom of my heart for helping so many people! Thank You" S
Click HERE to start your journey to a keto-adapted diet!