Wheat Free Foods Giveaway
I am always excited to find new keto-friendly foods on the market! And I am happy to tell you about another awesome natural sweetener made by Wheat Free Foods called Virtue. Virtue is a great keto-friendly sweetener that has 0 effective carbohydrates and will not take you out of ketosis.
Virtue is formulated with erythritol and monk fruit extract to be four times sweeter than sugar, so you use just 1/4 as much as you would sugar or other 1:1 alternative sweeteners.  That means that in use, our 10 ounce bag of sweetener is equivalent to 2.5lbs of other sweeteners making it the most economical on the market.
Virtue strikes the right balance of getting baking bulk from the erythritol and the sweetness (without driving flavor) of the high intensity sweetener used.
4 lucky winners will receive a gift pack of Virtue!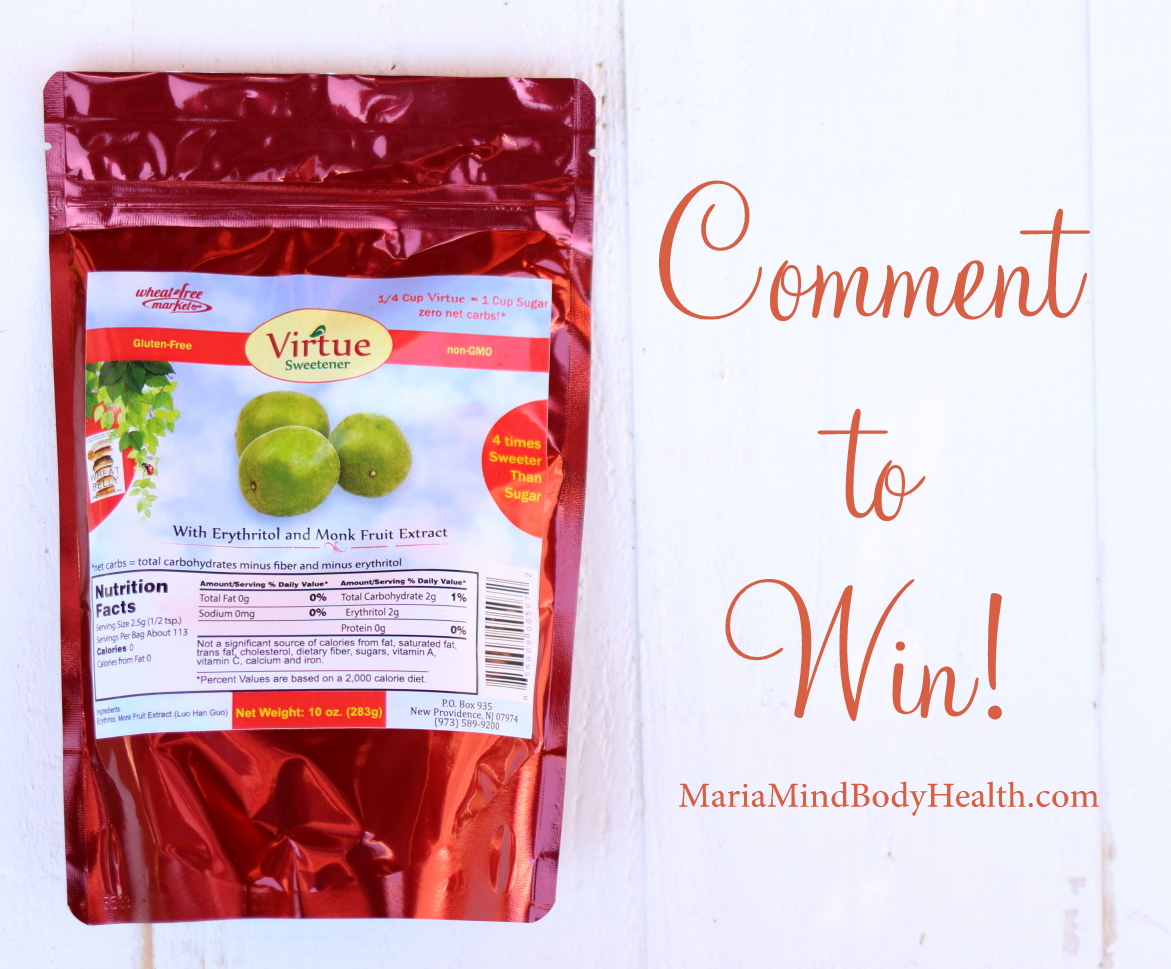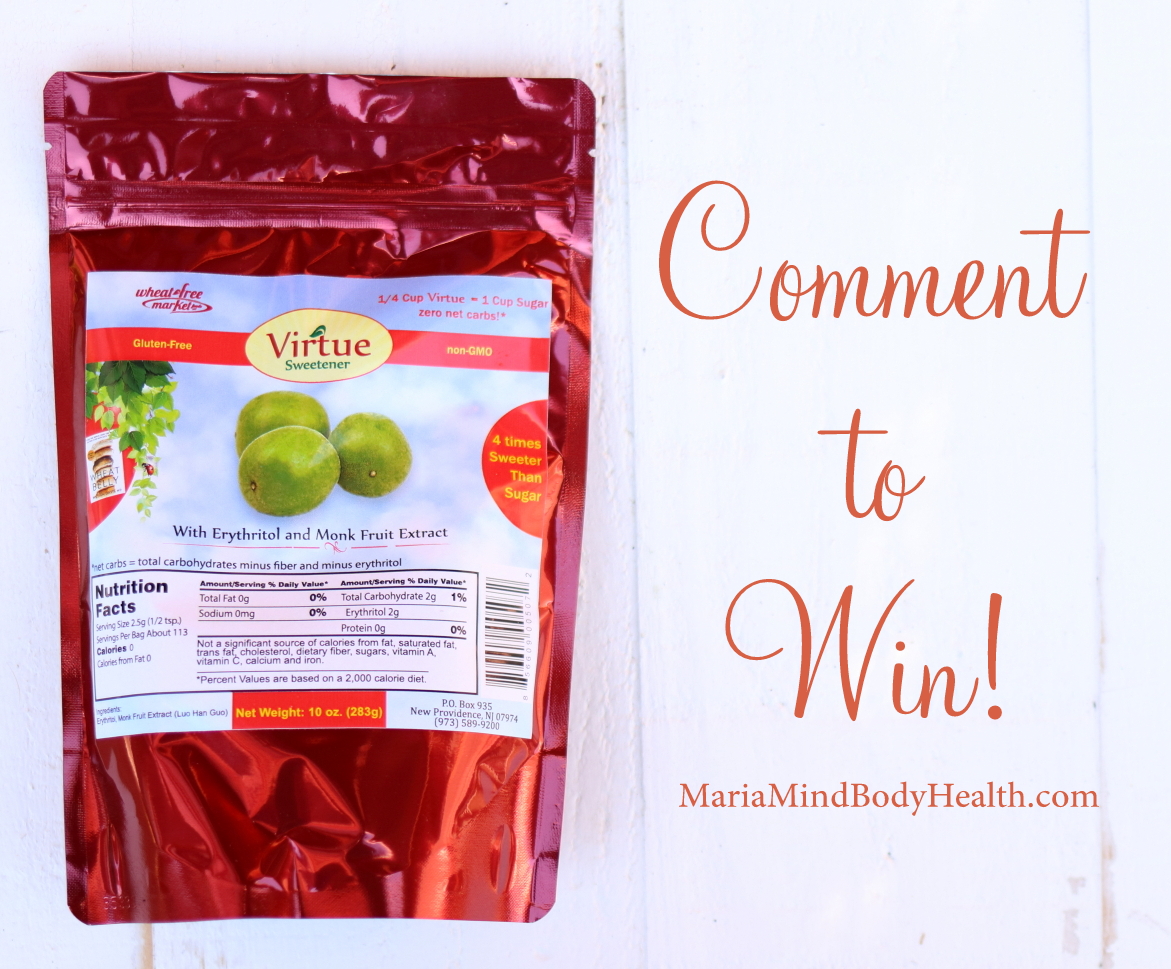 It's easy to enter! All you have to do is:
1. Like Keto Adapted on Facebook and share my information with your friends and family.
2. Like Wheat Free Market on Facebook.
3. Comment below on what holiday recipe of mine you want to use with this natural sweetener!
Good Luck! Winner will be chosen December 18th!
TESTIMONY OF THE DAY 
"In the past month of following Keto and using the meal planner I have already lost 9 pounds that I have been trying to get rid of forever following Atkins.  And I feel amazing!  Plus I feel like there is so much more variety and flavorful treats eating the Maria way.  Just wanted to say thanks! I love the membership and site.
Best, 
Summer"
At Keto-Adapted.com you get the ability to make your own meal plans and the tons of amazing Keto recipes on our new site give you the tools to succeed, including Live Weekly Keto Meetings every Sunday!