Testimony of the Day
Phone Client Update: "I have been following Maria closely for a couple of years now.  I adapted over time to her grain-free/sugar-free lifestyle.  It definitely didn't happen overnight for me, but within the time it became an easy habit.  Last August I decided to purchase a package with Maria because I still felt there was a major missing link to my healing.  I knew I was eating pretty good, but I was still having a lot of issues: depression, anxiety, major cravings, sleep issues, a few extra pounds, etc.  I felt like there was something off with my hormones so that is what led me to purchase the package with Maria.  Once I purchased the package Maria sent me a long questionnaire to fill out online.  By the next day, she had gotten back to me with a detailed list of supplements to be taking. She also recommended some blood work to have done to test for deficiencies, etc. I ordered the supplements that day (warning-not cheap but so worth it!). I also started eating according to the meal plan she sent, which made it so easy.
I am not exaggerating when I say that I felt improvements almost instantly. Within the first week, I felt like a new person. I wasn't completely "cured" but I was well on my way. 
It has now been almost 5 months since I contacted Maria. I am off meds for depression, I sleep so much better, and my anxiety is pretty much gone. I feel happier and more at peace now than I have in years.  My sleep still continues to improve. For me, that was the thing that took the longest to change. I went from sleeping about 4 hours a night and now I am up to between 7-8 each night. For me that is awesome!  I still hope to reach a full 8 hours or more on a consistent basis, and I think I will get there soon.
I would have to say working with Maria is the best money I have ever spent. Mentally and emotionally I am at the best place I have ever been in my life.  I am a better wife and mother in so many ways.  I didn't realize how debilitating my anxiety and depression were until I started feeling good.  I wake up happy every day now!  I could never put a price on that. -Cami"
Click HERE to start your journey to a keto-adapted diet!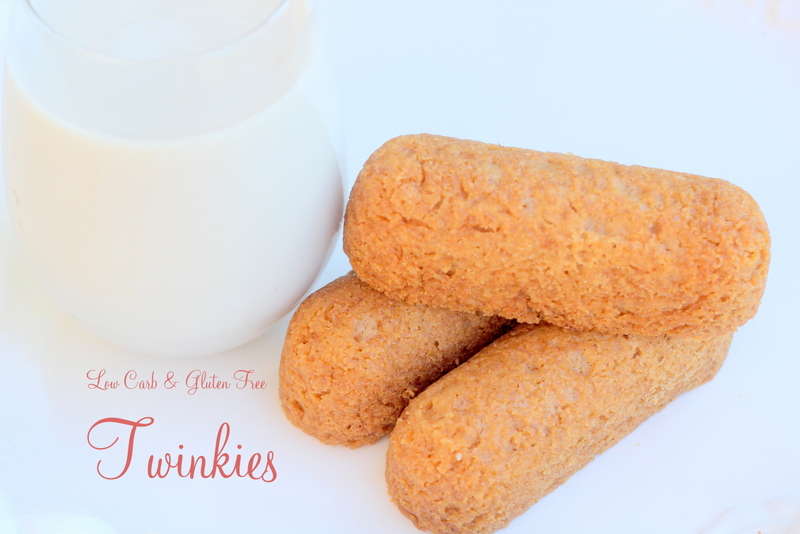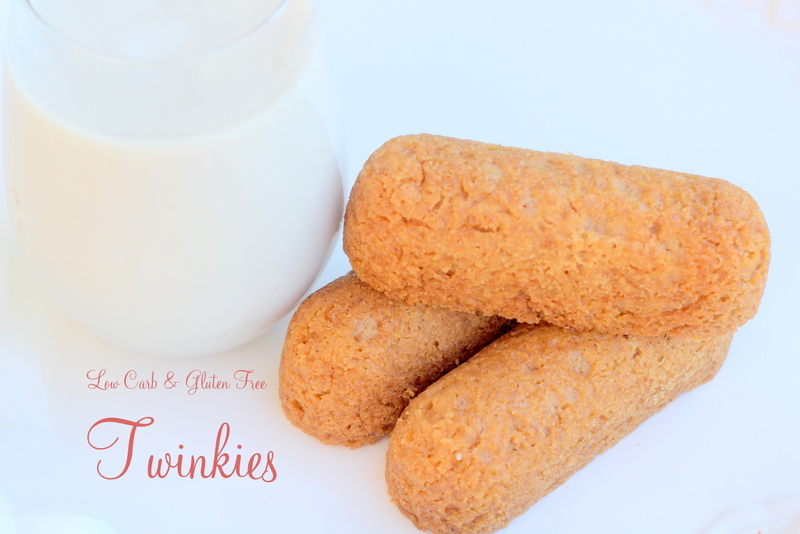 What is really in those little plastic packages called Twinkies?
The Twinkie was created during the Depression and contains 39 ingredients! One of those ingredients is a preservative, sorbic acid. Sorbic acid actually comes from natural gas. AND…5 ingredients come from rocks. If that isn't gross enough, ingredients like cellulose gum, Polysorbate 60, and calcium sulfate are also used in sheetrock, shampoo, and rocket fuel. Oh, and…what make these treats so "light and fluffy?" It is a limestone! And the creamy filling? What is that? It's not cream, it is partially hydrogenated vegetable oil…TRANS-FAT. So instead of pumping our kids with junk that NEVER gets moldy, try this adaptation instead. I saw this recipe on ComfyBelly Blog and thought I would adapt it a little.
1/4 cup coconut flour
1/4 tsp Celtic sea salt
1/2 tsp baking soda
3 eggs
1/3 cup Swerve (or erythritol and 1/2 tsp stevia glycerite)
1/2 TBS vanilla
1/4 cup butter or coconut oil
CHOCOLATE OPTION: add 3 TBS cocoa powderPreheat your oven to 350 degrees F. In a large bowl, mix all the dry ingredients and then start adding all the wet ingredients to the dry mix. Blend until it is light and fluffy. Grease the Twinkie pan (click HERE to purchase on amazon.com) (or cupcake pan if you don't have a Twinkie pan). Pour the batter into the pan and fill 3/4 to the top. Bake for 11-12 minutes, or until a toothpick comes out clean. Remove from oven to cool completely. Fill the Twinkie using a decorator tool or a ziplock bag with a hole cut into the corner.
Creamy Filling: Option 1 (lighter in calories)
2 egg whites
¼ cup Swerve (or a few drops of stevia glycerite)
Whip egg whites to stiff peaks. Blend in sweetener and re-whip until stiff peaks form again. Place filling in Twinkie filling injector. Place cooled Twinkie flat side up and inject filling into Twinkie in 3 spots on its flat (bottom) side.
Creamy Filling: OPTION 2
1/2 cup heavy cream OR coconut cream (if dairy sensitive)
1/8 cup Swerve (or a few drops of stevia glycerite)
Whip the cream until light and fluffy, add in the sweetener. Use to fill cooled Twinkie.
Nutritional Information (per Twinkie):
Using egg white filling = 195 calories, 4.75 carbs, 2.5 fiber
Using whipping cream filling: 297 calories, 6 carbs, 2.5 fiber