MARIA'S FAVORITE THINGS GIVEAWAY!
Happy Holidays! To win this prize from Tropical Traditions all you have to do is 3 things:
1. "Like" Maria Mind Body Health on Facebook.
2. Subscribe to our email Sales Newsletter (Click Here)
3. Leave a comment below on how your health has gotten better with the grain free and sugar free lifestyle!
A winner will be picked December 27th and posted on Maria Mind Body Health Facebook page . Good Luck!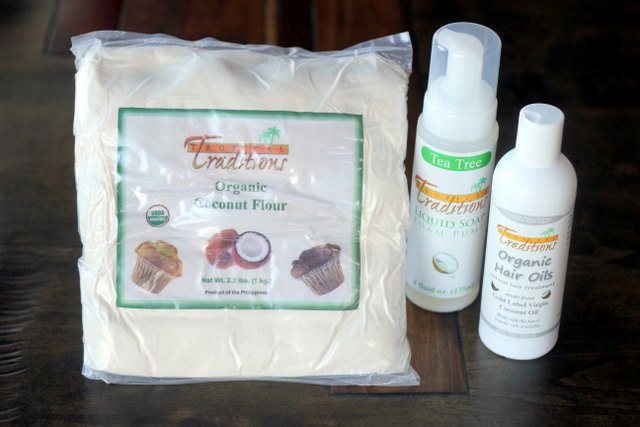 Thanks to Tropical Traditions: The Best Place to get Virgin Coconut Oil.
Disclaimer: Tropical Traditions provided me with a free sample of this product to review, and I was under no obligation to review it if I so chose. Nor was I under any obligation to write a positive review or sponsor a product giveaway in return for the free product.
Testimony of the Day
"I started yo-yo dieting and exercising when I was 8 years old even though I was a slim child with no genetic tendency towards being even slightly overweight! I had started baby ballet a few months prior and was so gifted a dancer that in just a month I was moved to the advanced ballet class with the older girls and was (apparently) even better than all of them. My ballet teacher who was once a prima ballerina was so impressed by my ability that she pulled my mom aside and I had the ill luck to have overheard this conversation. She told my mom that if I continued to dance that I would someday be a prima ballerina assoluta. (I had to look up this definition when I got much older  but at 8 years old I had no idea what kind of compliment I was being given). But THIS I remember…she said that for me to be a ballerina I would have to go on a strict diet because I was not a 'skinny' girl. That actually my (slim) frame was not ideal for ballerinas and it would hold me back. The ballet world would think I was too 'fat' and my body was not ideal.
There. My life was changed at that moment. I started a lifelong struggle with body image at that moment that I heard I was too fat. And even though I stopped dancing only 2 years later, the dieting and exercise continued. I would do 45 minutes of aerobics and toning in my room with my door closed and I was only 8 years old. I never had an eating disorder but I was definitely obsessed with my weight. My eating was either feast or famine because I could never stick to a real diet. I had no concept for what was healthy and what was right. I went about 'dieting very blindly. And because I could never stick to an actual 'diet' i actually started gaining weight. All the feasting was catching up to me which made me try more starvation diets only to feast later on. Because i never lost weight and I would hide my binge eating, my mom never knew how obsessed I was with my weight and my body. No one knew. It was my own secret.
To make a long story short, everyone in my family was thin except for me…which made me even more obsessed. I have been on every diet I can think of and have been to countless nutritionists with little success. I was really at the end of the line and I always felt trapped in my body. I'm an emotional eater and have a major sweet tooth. Once I start I can't stop. I once went on a sugar binge that lasted almost a year. I felt like crap every single day!
Then one day, I had the good fortune to meet Maria who really understood me and my background! She showed me a lot of compassion and I knew she really cared about helping me.
She mapped out a great eating plan, but more importantly recommended supplements to curb my moods and emotions–which was at the crux of my emotional eating. Since then, I have bought every one of her cookbooks. I feel very educated about health and eating and can consciously make the right choices.
By the way, I have made almost every one of her desserts and ate it guilt free!! But I slowly stopped craving sweets altogether. When you don't deprive your body of something, it stops craving it. Now, I am healthy at 5'6″ and 117lbs and am no longer dieting or going crazy about my weight and body which had consumed the better part of my life. I can live and enjoy life the way I was meant to…something I haven't felt since baby ballet.
Thank you Maria. You are a superstar and life changer….and forever my go-to gal. I love you!!!!" Romy J.
Click HERE to get your 30 day meal plans and start your transformation!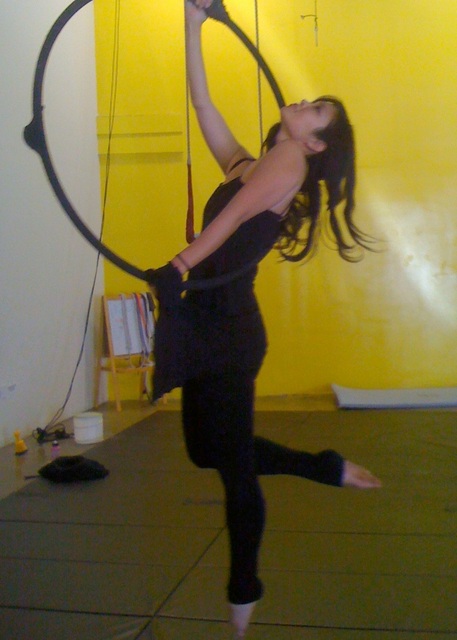 Tired Liver
Your liver plays a major role in weight loss. The liver is a chief organ in the body for metabolism functions. Keeping our liver at optimal health should be a main focus of your weight loss plan. I write a chapter in my book, Secrets to a Healthy Metabolism, called Tired Toxic Liver…this is my mom's favorite sub-chapter because it all makes sense! The liver makes and secretes bile for storage in the gallbladder. During digestion, the bile is moved to the intestine to break down fats. But, if the liver is congested, it doesn't produce enough bile for fat to be broken down.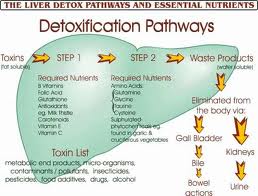 The liver can become congested from not only the foods you eat, but all of the make up and soaps you use on your skin! I had one client who had her liver enzymes go back to normal once she ditched all of the lotions and make-up products she was using! Like every American, you've been flooded with emails of new miracle diets, and wondering why they don't work for you. Could it be as simple as cleansing your liver? When the liver is overloaded and toxic, every organ in a person's body is affected and weight loss efforts are stalled. Some signs of a toxic liver are weight gain, cellulite, abdominal bloating, indigestion, fatigue, mood swings, depression, high blood pressure, elevated cholesterol, and skin rashes. Many people struggle with weight gain and a sluggish metabolism most of their lives, and go through lots of yo-yo dieting unsuccessfully. "So why doesn't anything work?" You may have been tackling the symptom when we should be addressing the cause; weight gain is often due to poor liver function.The liver performs more than 400 different jobs, and is the body's most important metabolism-enhancing organ; it acts as a filter to clear the body of toxins, metabolize protein, control hormonal balance and enhance our immune system.
The liver effects:
1. Thyroid: The liver is where T4 is converted to T3 which is the activated thyroid hormone. Excess estrogen blocks production of T3. T4 needs to be converted to activated T3 which happens in the liver. T3 is what makes us feel good. A supplement called Estrofactors helps detox this bad estrogen out of the liver which will in turn heal liver function and increase t3.
2. Fat loss: The liver breaks down fat if it is not tired and toxic. Your liver is a "worker bee" that can even regenerate its own damaged cells! But our liver is not invincible. When it is abused and lacks essential nutrients, or when it is overwhelmed by toxins, it no longer performs as it should. Fat may build up in the liver and just under the skin, hormone imbalances can develop, and toxins increase and get into the blood stream.The liver metabolizes not only fats, but proteins and carbohydrates for fuel. It breaks down amino acids from proteins into various pieces to help build muscle; which directly impacts your calorie burn. It also transports amino acids through the blood stream for hormone balance; which is critical to avoid water retention, bloating, cravings, as well other undesired weight issues.
3. Moods:  The liver also controls our moods. The clients I see with depression or anxiety often have poor liver function.
4. Cholesterol: Amino acids also help move waste, such as damaged cholesterol and excess estrogen to the liver, for detoxification and elimination through the kidney.The liver's most important function, and the one that puts it at greatest risk for damages, is to detoxify the numerous toxins that attack our bodies daily. Working together with the lungs, kidneys, skin and intestines, a healthy liver detoxifies many damaging substances and eliminates them without polluting the bloodstream. When we cleanse the liver and eat the right foods, liver metabolism will improve and we start burning triglycerides (fat).
From Jimmy Moore's Cholesterol Clarity Book: "One way to remember that eating carbohydrates leads to an increase in blood and liver fat is to compare it to the French delicacy foie gras, a "fatty liver," created by force-feeding carbohydrate (corn or, in Roman times, figs) to a goose. The same thing happens in humans."
The liver also plays a role in migraines. If this vital organ is overloaded with toxic substances, it can cause inflammation that triggers migraine pain. If you have tried many ways to improve your health and energy level and nothing seemed to help, it is possible that your tired liver is triggering your difficulties. If you notice that you are more edgy, easily stressed, have elevated cholesterol, skin irritations, depression, sleep difficulties, indigestion, kidney damage, brain fog, hypothyroidism, chronic fatigue, weight gain, poor memory, PMS, blood sugar imbalances, or allergies, your liver may be to blame. Restoring liver function is one of the most essential actions you could ever do for your health. When the liver gets congested it will remain that way and get worse until it gets cleaned and revitalized.
THYME FACTS
I guess it is "thyme" for a bath!
 Benefits of Thyme:
1. Contains Highest amounts of Antioxidants: lutein, zeaxanthin, and many others. If you are cutting out fruit to lower the sugar in your diet, herbs like Thyme are way higher in antioxidants than fruits anyway!
2. Thyme is one of the richest sources of selenium, potassium, calcium, and iron! No need for those potatoes and bananas to get your potassium in!
3. Thyme contains Thymol: an essential oil that is antiseptic and anti-fungal.
4. High in Vitamin C: There is something called a "phagocytic index" which tells you how rapidly a particular lymphocyte can gobble up a virus, bacteria, or cancer cells. We know that glucose and vitamin C have similar chemical structures, so what happens when the sugar levels go up? They compete for one another when entering the cells. And the thing that mediates the entry of glucose into the cells is the same thing that mediates the entry of vitamin C into the cells. If there is more glucose around, there is going to be less vitamin C allowed into the cell. It doesn't take much: a blood sugar value of 120 reduces the phagocytic index by 75%. So when you eat sugar, think of your immune system slowing down to a crawl. Simple sugars aggravate asthma, cause mood swings, magnify personality changes, muster mental illness, fuel nervous disorders, increase diabetes and heart disease, grow gallstones, accelerate hypertension, and magnify arthritis. Since sugar lacks minerals and vitamins, they draw upon the body's micro-nutrient stores in order to be metabolized into the system. SO instead of reaching for an orange for vitamin C which has sugar, try adding thyme into your diet!
5. Thyme contains high amounts of B-6. B-6 increases GABA  which is our anti-anxiety neurotransmitter in the brain. GABA deficiency displays as emotional eating, anxiousness, nervousness, irritability, restlessness, allergies, blurred vision, clammy hands, butterflies in the stomach, dizziness, IBS, constipation, neuropathy, fibromyalgia, headache, insomnia, trembling or shaking, tinnitus, manic depression, and mood disorders. You don't need all of these issues to be deficient in GABA. To read more on how to increase GABA through foods and supplements, check out my book: Secrets to Controlling Your Weight Cravings and Mood.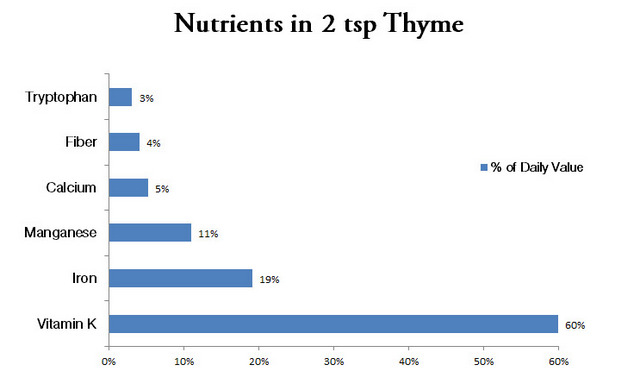 NOTE: to get the benefits of vitamin K, you MUST eat fat! Vitamin K is fat-soluble, which means you need to consume a fat with it to reap the benefits. Are you taking your vitamin D supplements on an empty stomach, with an egg white omelet or a banana? Sorry to burst your bubble, but your vitamin D level will not increase; you need fat for absorption.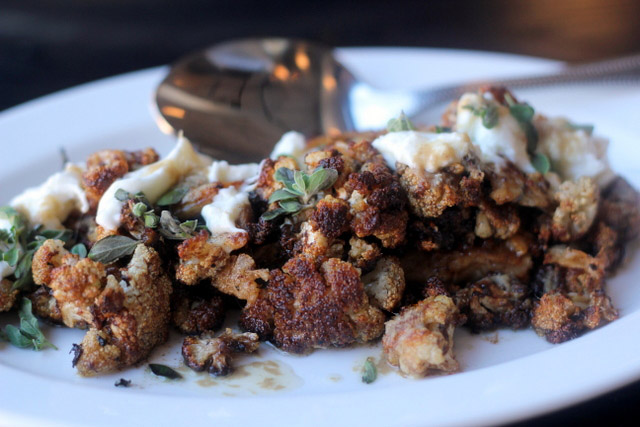 There are over one hundred varieties of thyme, with the most common being Garden Thyme and Lemon Thyme.  Lemon thyme has a slightly more-pronounced lemony fragrance, particularly good with this dish!

Roasted Cauliflower with Burrata
Burrata cheese is fresh mozzarella cheese with cream in the middle of the ball....drool!
Ingredients
1 large head cauliflower, washed, trimmed, cored, and sliced (pieces may crumble but it's ok)
2 TBS MCT oil or melted coconut oil
2 TBS fresh thyme
1 tsp Celtic sea salt and fresh ground pepper
OPTIONAL: 1 head roasted garlic (see below)
GARNISH:
8 oz burrata cheese (if not dairy sensitive)
2 TBS fresh thyme
Instructions
Preheat the oven to 425 degrees F. Spread the cauliflower in an even layer on a rimmed baking sheet. Drizzle the oil evenly over the cauliflower and sprinkle with thyme leaves, salt and pepper (squeeze soft roasted garlic onto cauliflower if using). Toss to combine. Roast until the cauliflower is lightly caramelized, turning once, about 30 minutes. Garnish with burrata cheese and fresh thyme leaves.
Notes
NUTRITIONAL INFO (per serving)
"Healthified" Cauliflower = 129 calories, 10.8g fat, 7.2g protein, 6g carbs, 2.9g fiber
(70% fat, 20% protein, 10% carbs)
ROASTED GARLIC
Roasted garlic is something so different than raw garlic. Craig and I were once eating at a Greek restaurant in St. Paul, MN called Shish. Craig's kaboobs came with a side of the white "mash" which we thought were garlic mashed potatoes. It had the consistency of mashed potatoes and had a smell of garlic. We asked the owner what it was and he said roasted whipped garlic. We tried it and we had to ask again to make sure there wasn't anything added because it really tasted like mashed potatoes. Nope, just roasted garlic. So, I came home and started making roasted garlic like mad. It is so tasty!
I also tried making it in my slow cooker and it works perfect! I do a large batch and store extra in the freezer for meals and side dishes like the Roasted Cauliflower.
To find my easy Roasted Garlic recipe, check out The Art of Healthy Eating Slow Cooker. Thank you all for your love and support!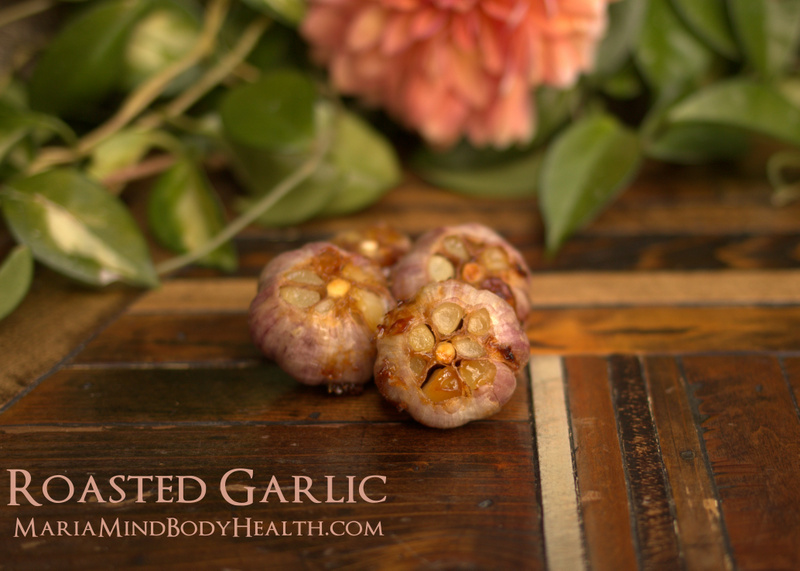 Another Cute Testimony
"Thank You so much Maria, I LOVE you so much for what you've done for me. I feel alive again! You can't get stuck on a number when you feel so SUPER FANTASTIC!" Adri from Australia