The ULTIMATE Protein Sparing Strawberry Pudding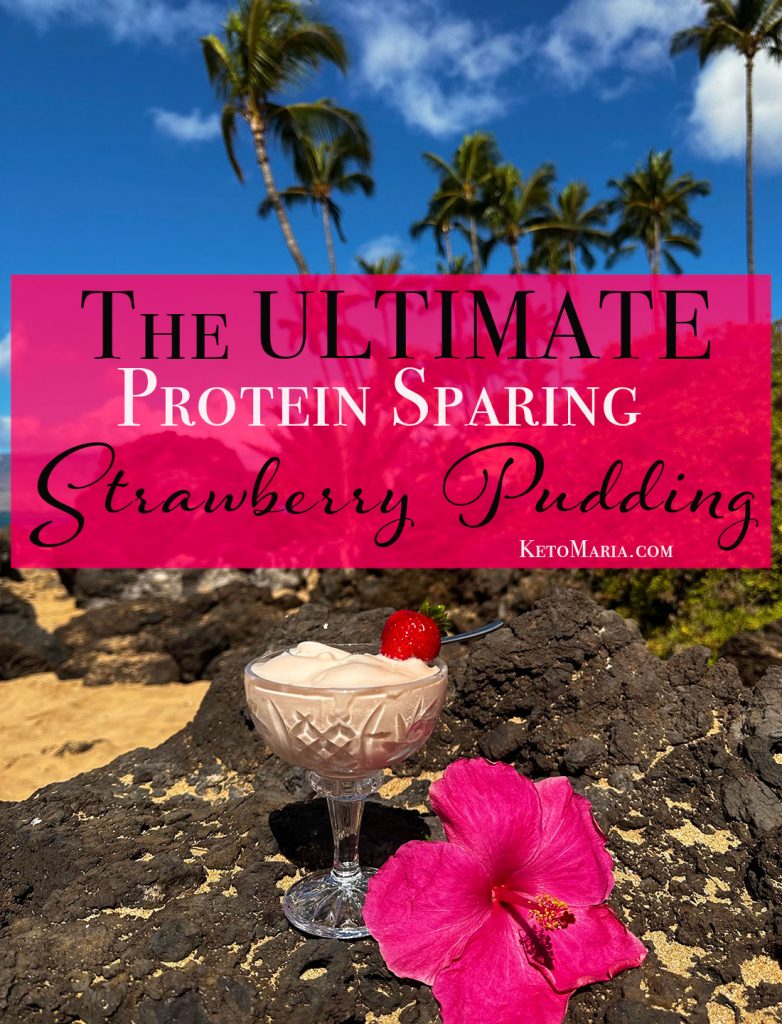 Oh my word my friends! If you are sick of eggs for breakfast, you are going to LOVE my recipe for the ULTIMATE protein sparing strawberry pudding! It is so delicious, I have been eating it every single day the past 3 weeks!
A few months ago, a bag of strawberry Equip protein powder showed up at my house. I put it in the pantry and didn't think about it, but 3 weeks ago I decided to bump up my protein intake. Protein is essential for healthy bones, healthy hair, healthy skin, who wouldn't want to bump up their protein?
HOW TO MAKE THE ULTIMATE PROTEIN SPARING STRAWBERRY PUDDING
To make my protein sparing strawberry pudding, I used my new favorite beef protein powder called Equip!
Equip beef protein is a great alternative for a dairy free protein powder. Equip Beef protein powder is the BEST tasting protein powder! It also has great ingredients!
Beef protein is the most nutrient-dense protein which is why I think Equip has the ULTIMATE protein powder on the market!
I love using Equip protein powder to my protein sparing strawberry pudding! It is my new favorite recipe!
Equip is so generous they are offering 15% OFF when you use the code MARIA!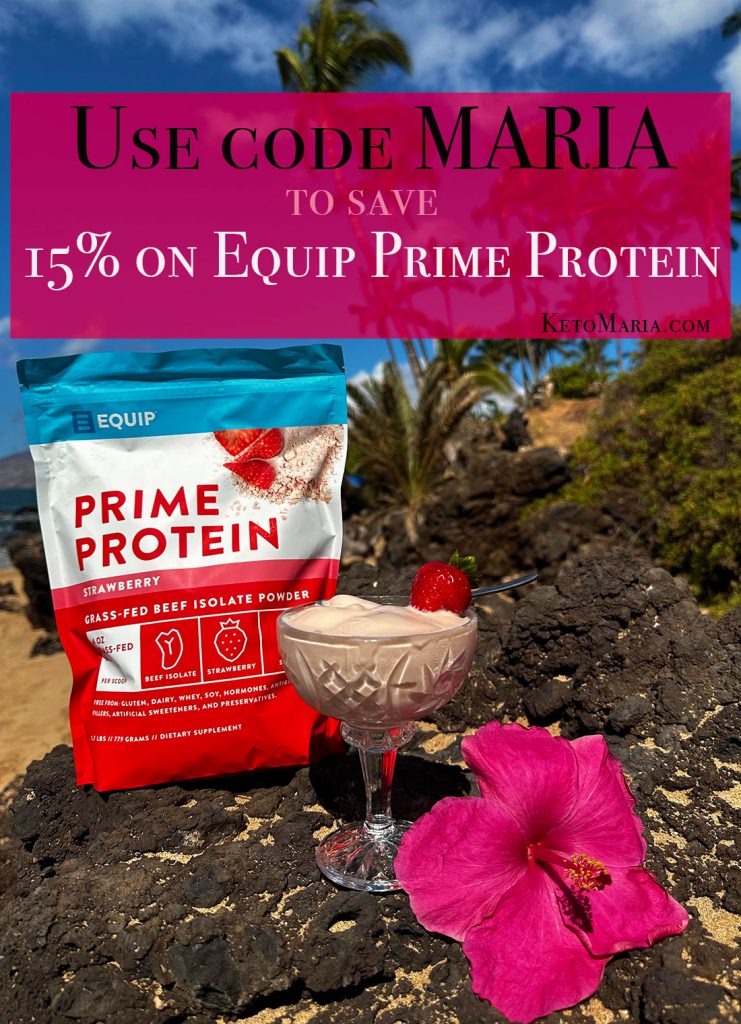 The ULTIMATE Protein Sparing Strawberry Pudding
Equipment
Ingredients
10

large

egg whites

scrambled and chilled

3/4

cup

unsweetened vanilla almond milk

(or boxed low fat coconut milk)

2

tablespoons

Natural Sweetener

(or equivalent amount of liquid or powdered sweetener)

3

scoops

Strawberry Equip Protein Powder

use code MARIA to save 15%

Pinch

Redmond Real Salt
Instructions
Place all the ingredients into a blender and puree until very very smooth. Taste and adjust sweetness to your liking. TIP: tastes best if left in the fridge overnight and it will thicken a lot. If desired, purée it after it thickens to loosen the pudding.

Place in the fridge in an airtight container for up to 4 days.

PROTEIN SPARING STRAWBERRY PUDDING POPS: Place the mixture into ice pop molds and place in the freezer until set, about 8 hours or overnight.
Nutrition
Calories:
104.5
|
Fat:
1.7
g
|
Protein:
19.4
g
|
Carbohydrates:
0.5
g
|
Fiber:
0
g
|
P:E Ratio:
8.8
TESTIMONY OF THE DAY
Jozie and her mom came to my house 5 months ago! Jozie has TS and I am SO proud of her! I had to share her testimony! Doesn't she look AMAZING???
"Ok, for those looking for my latest Keto updates on Jozie and I here it is…

Jozie went from a women's small/medium to a children's size 10. She lost 25lbs.

Her daily battles with blood sugar and feeling unwell are GONE!

Her lymphedema is GONE!

Having to eat every couple of hours is GONE!

Anxiety is almost GONE!

Food worries GONE!

Sugar cravings GONE!

She has more energy, has gotten sick less, is happier, never feels hungry, she grew a couple inches which is HUGE for her TS, and she overall feels GREAT!

I lost 50 pounds! My asthma is non existent, my allergies are non existent, my gallbladder issues are gone, my pancreatitis is not active, my skin is better, my hair is thicker and growing, my headaches are better, my back, neck and aches and pains are better, I have more energy, I sleep better, my mood is better, I'm happier, my digestion is better and in general everything is BETTER!

Before we started Keto I prayed for God to help me accept my weight, be healthier and be a better person mentally and physically to better serve Him or help me lose weight to do those things. He aligned our journey with Keto. All the Glory goes to God for helping me which then completely transformed Jozie's health and future health!

I am so thankful and feel so blessed the Lord gave us the tools and Maria Wojcik Emmerich and Craig Emmerich to completely change our health and ultimately our lives!" – Linda and Jozie
Most people I consult are doing keto totally wrong. Get fast results with the my Mind-blowing Keto School!