The BEST Sauce Ever
Most of you know that I LOVE sauces! Sauces can take a boring meal up to a delicious party in your mouth!
I have always wanted to own a keto restaurant and this past February, I felt like I owned one! I was a chef on a television show in Costa Rica and I cooked from 7:30am until 10pm! Almost all day, I cooked, prepped for meals and had to adapt meals on the fly for vegetarians. It was extremely hard work but I LOVED every minute of it!
We even spent a little time at an orphanage which was extremely emotional for me.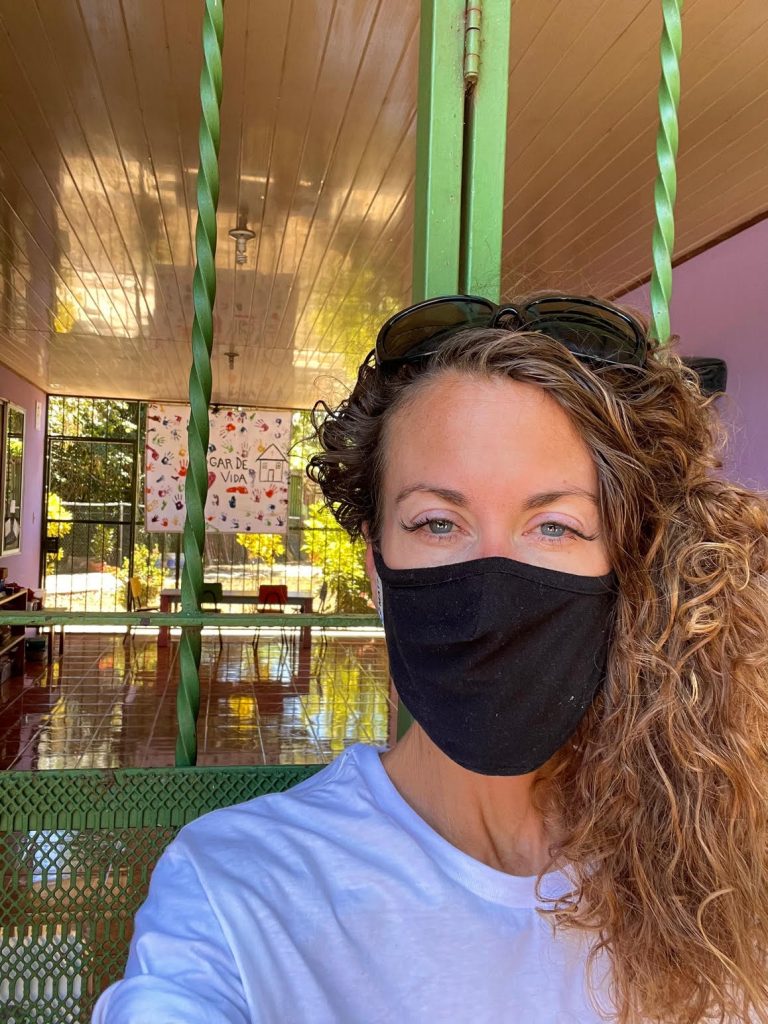 HOW THE BEST SAUCE EVER WAS CREATED
For the television show, I was constantly making a variety of sauces to go with the meals. One of them was this sauce which was referred to as The BEST Sauce Ever and I made it often. My recipe for The BEST Sauce Ever happened by accident and after the first night everyone was asking for the recipe!
The reason The BEST Sauce Ever happened was because I do not know Spanish very well so when I had to grocery shop for the show, it was quite an adventure! I didn't get half the ingredients I wanted but I'm really flexible and changed the menu to what I had available.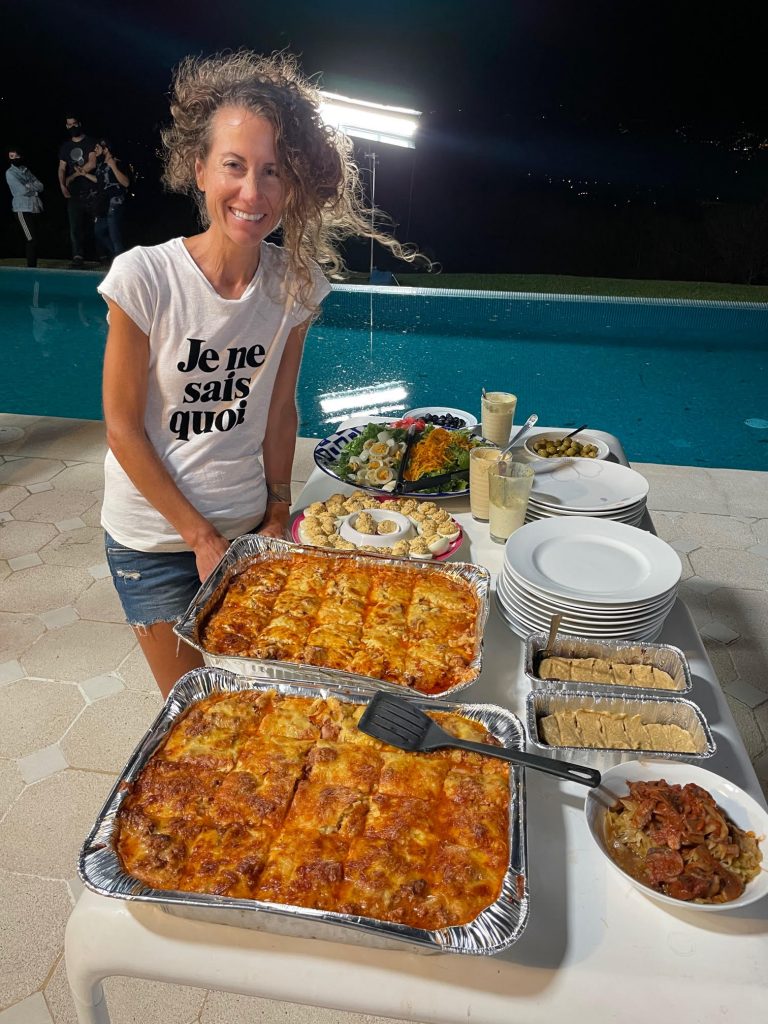 Another issue that happened on the television show is that Costa Rica customs did not allow the sponsor's food items to be released. We were unaware of this when I first arrived in Costa Rica. As I grocery shopped, I did not buy salt because Redmond Real Salt was a sponsor and had a huge shipment sent; nor did I buy seasonings, natural sweetener, pork rinds or oils because the tv show had sponsors that sent a lot of product to feature on the show.
The first night that the crew and cast got together, I cooked without salt, seasonings, oil or butter! I didn't have butter because I accidentally bought margarine! It was a nightmare but everyone loved the food!
I found other ways to get in flavor; including BACON for salt!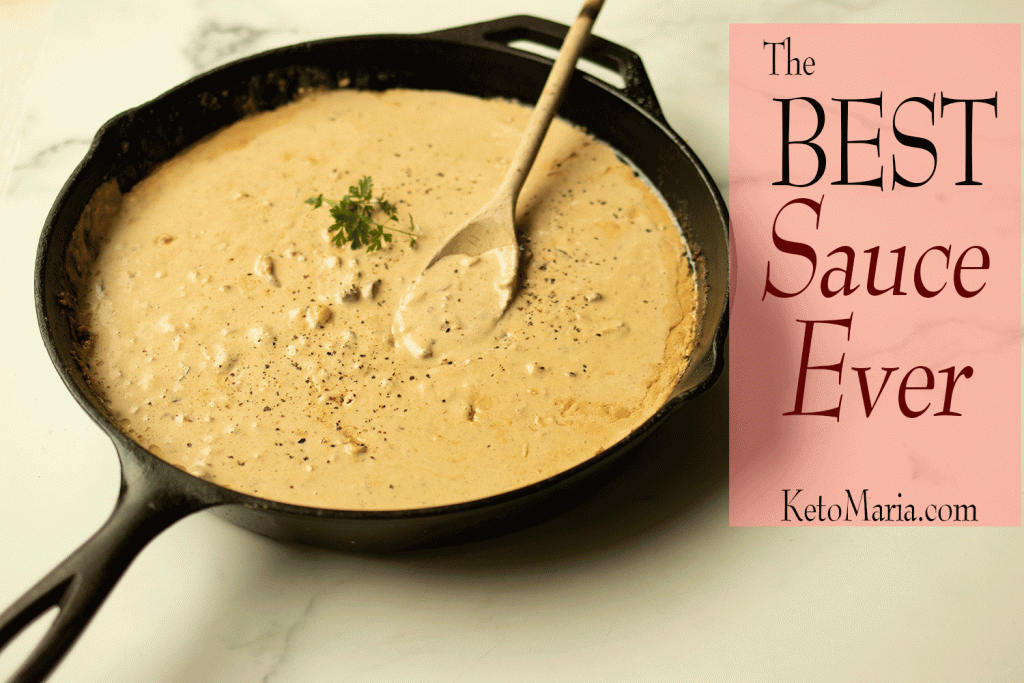 This sauce doesn't look the most appealing, but believe me when I tell you, the non-keto people were quickly jumping on the keto bandwagon when they ate this sauce! It is really the BEST sauce ever!
HOW TO MAKE THE BEST SAUCE EVER EASY
To make The BEST Sauce Ever, I highly suggest ordering a lot of favorite Kettle and Fire bone broth! It makes this recipe not only EASY, but extra delicious without any sugar!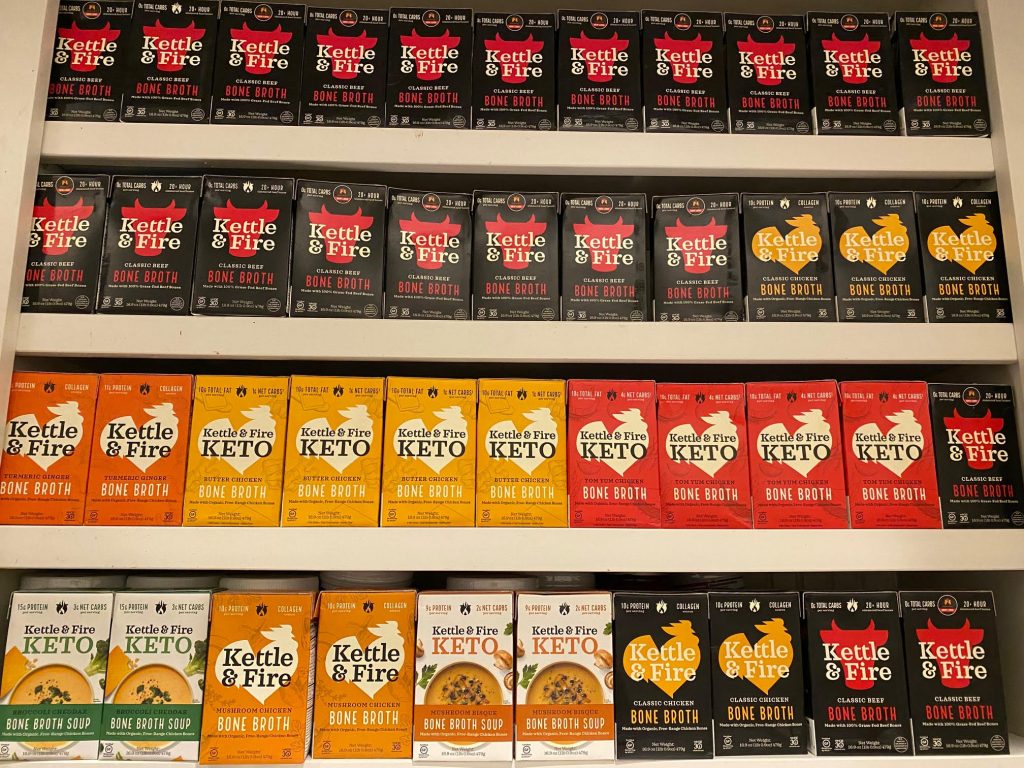 I always stock my pantry with Kettle and Fire broths! They have so many different flavors that really make my recipes extra delicious! I know it looks crazy, but I seriously use Kettle and Fire in most of my recipes!
Most broths have sugar in them, but Kettle and Fire does not!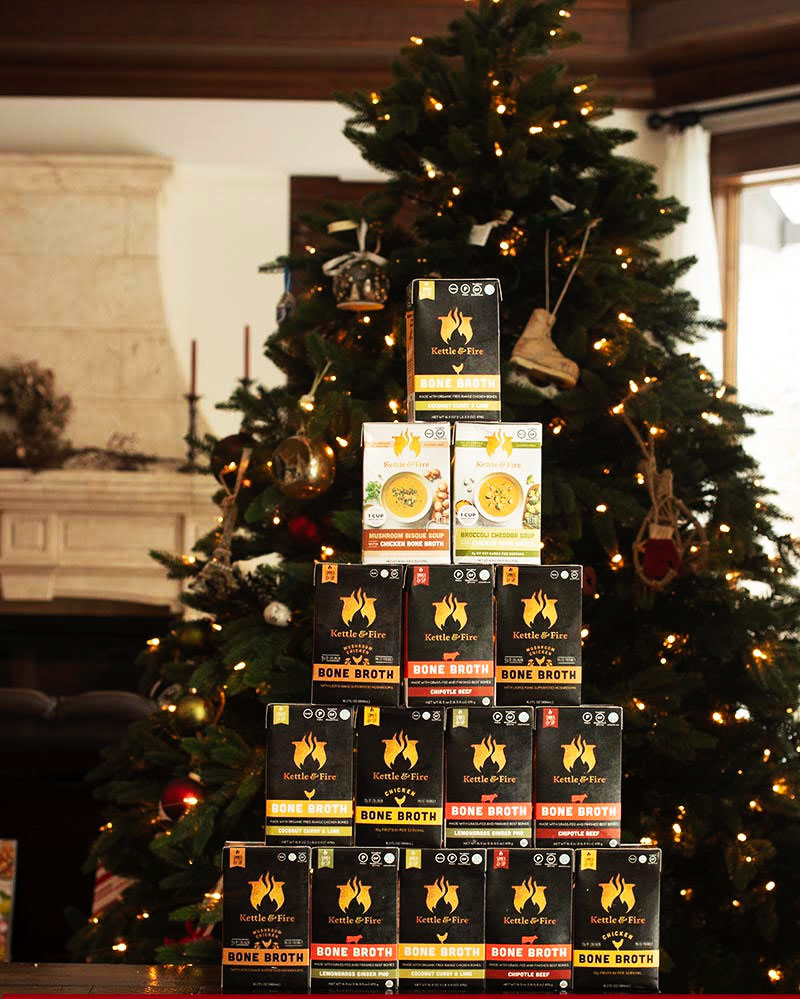 Kettle and Fire bone broth also tastes way better than any broth I have ever had!
My whole keto family LOVES Kettle and Fire bone broths and soups! My mom loves this broth so much, that I always gift her a variety box when I come visit her and she gets so excited! It is a gift that keeps on giving!
In my recipe for the Best Sauce Ever, you can use only 1/2 cup Kettle and Fire Broth for a thicker sauce to put over burgers or chicken. I have also added more Kettle and Fire broth to thin it out a little and I used it for the BEST salad dressing!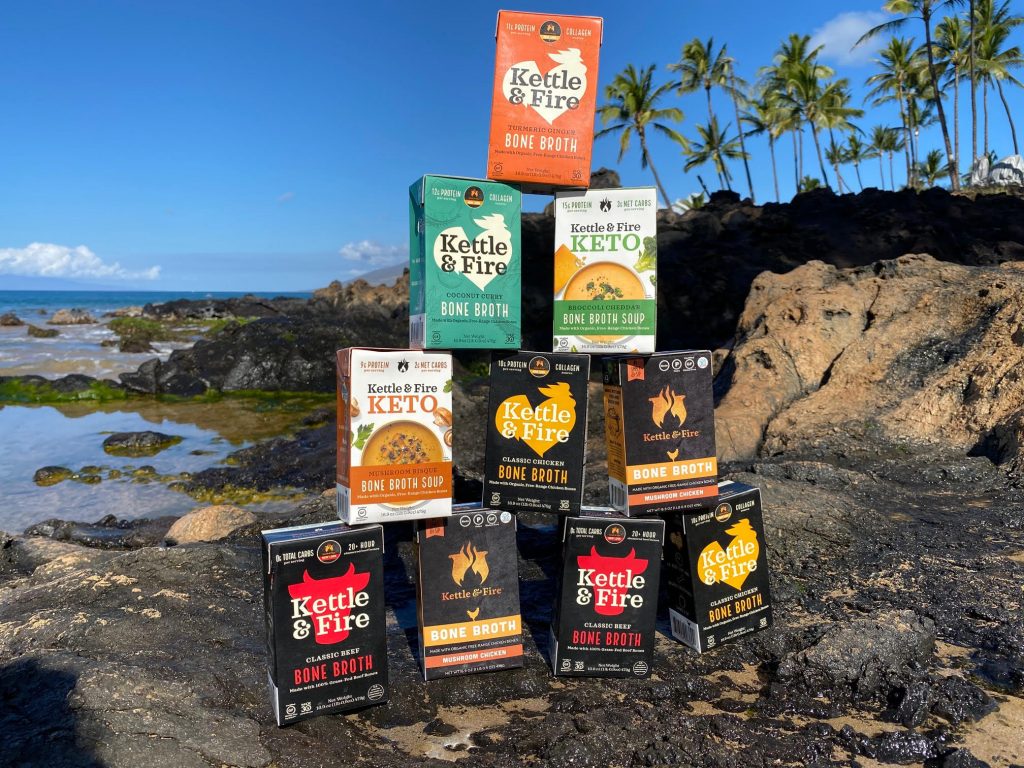 The Best Sauce Ever
Ingredients
4

slices

sugar free bacon diced (click HERE to get sugar free bacon)

1/2

cup

diced onion

1

cup

sliced button mushrooms

4

ounces

cream cheese

softened (or Kite Hill brand if dairy free)

1/2

cup

Kettle and Fire beef broth

or more if desired for a thinner sauce

Redmond Real salt

to taste
Instructions
Place the bacon into a large cast iron skillet or large Dutch oven. Cook over medium high heat while stirring occasionally until bacon is just starting to cook and there is bacon fat in the skillet, about 2 minutes. Add the diced onions and saute for 3 minutes or until onions are starting to soften. Add the mushrooms and continue to cook until mushrooms are soft and starting to brown, about 4 minutes.

Add the softened cream cheese and stir well to combine. Slowly add the broth and stir well until you have a sauce. Taste and add salt if desired. Add more broth if you prefer a thinner sauce.

Serve over chicken, steak, burgers or a salad.

Store extras in an airtight container in the fridge for up to 4 days.
Nutrition
Calories:
73
|
Fat:
6
g
|
Protein:
3
g
|
Carbohydrates:
1
g
|
Fiber:
0.2
g
|
P:E Ratio:
0.4
TESTIMONY OF THE DAY
"I am REALLY thankful for Maria & Craig Emmerich. I started Maria's Keto 3 months ago. So this photo is 3.5 months progress.
Down 22lbs and 10+ inches. What a difference!
A year ago this dress wouldn't have fit over my shoulders.  THANK YOU MARIA & CRAIG THANK YOU" – Jill
Most people I consult are doing keto totally wrong. Get fast results with the my NEW Keto Packages!