The Art of Fat Loss is something we have perfected over 20 plus years of helping clients lose weight and heal their bodies. Protein Sparing Modified Fasts (PSMF) are an awesome way to improve and speed up weight loss, break stalls and get faster results. There is an amazing introduction in the beginning of The Art of Fat Loss which teaches you how to do Protein Sparing Modified Fasting safely and effectively!
I have been asked to write a book for bariatric patients and The Art of Fat Loss and my Protein Sparing books are perfected for those patients! They are focused on protein and nutrient-dense foods that help you maintain muscle while losing fat!
The Art of Fat Loss book takes weight loss and healing to a whole new level with a lot of information about how to do PSMF and why they work, over 65 amazing recipes including PSMF versions of favorites like hard boiled egg pudding, bourbon chicken and more! Same great flavors but even better for fat loss results.
All of the recipes in The Art of Fat Loss are gluten free, dairy free, nut free and soy free. I had 6 recipe testers and they absolutely loved the recipes and still use them often!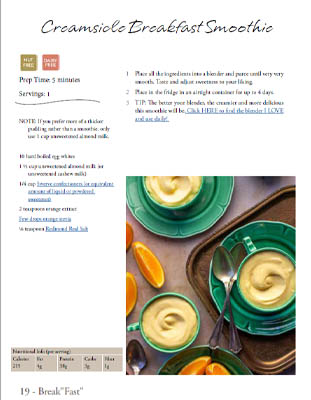 We also included a month (4 weeks of 3 PSMF days each week) of meal plans that include grocery lists making it super easy to include PSMF and get results fast!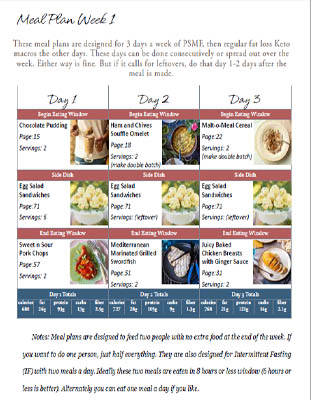 This is a pdf ebook that can be viewed on any device or computer.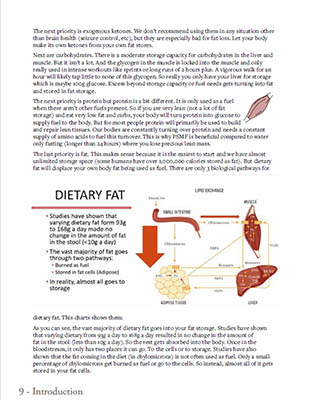 Protein Sparing Modified Fasts are a powerful tool for fat loss and healing. Here is a video where I answer peoples questions about Protein Sparing Modified Fasts.
When you do Protein Sparing Modified Fasts, collagen does not count towards your protein goal. It doesn't have a complete amino acid profile. It is best to eat real food!
If you would like to make a difference and support a small family rather than making a minuscule sale for a large company, I am happy to announce that you can now get my books as a high quality ebook that works on any platform (all done by my wonderful husband!). This is an ebook format that works on any computer or mobile device. It is a beautiful pdf that has all the full color pages and layouts as the printed books with click-able table of contents and searching capabilities. This is extremely useful when trying to find a recipe. These books are much higher quality than the ebook platforms (kindle, apple). Plus, most of the profits don't go to Amazon or apple!
If you prefer print books over ebooks, I suggest printing the books out and put the pages in a 3 ring binder! You can organize pages and recipes as you like! I put my favorite recipes in the beginning!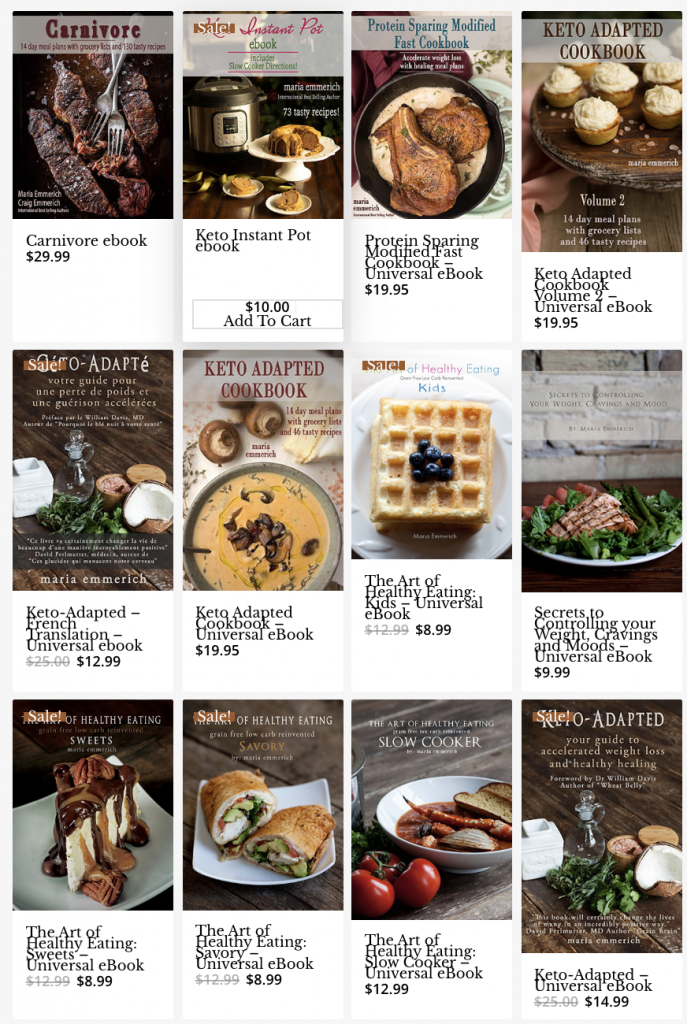 CLICK HERE to get our amazing ebooks.
PROTEIN SPARING TESTIMONY OF THE DAY
"Yesterday was my first PSMF with Maria and Craig's protocol. I have never felt better! This was as close to carnivore that I've gotten in a day and it just agreed with me. Strict clean keto has reversed so many health issues for me, helped balance out hormones, kept endometriosis flare ups at a minimum, if not non-existent, given me insane energy, plus I'm down a few pounds. Thanks Maria Wojcik Emmerich Craig Roger Emmerich for all the resources you provide in the keto space. I'm a huge fan!" – Charity
Most people I consult are doing keto totally wrong. Get fast results with the my NEW Keto Packages!