Testimony of the Day
30 Day Accelerated Testimony: ""I have had weight issues since I was a child. I had tried many of the weight loss diets from WW to Slim Fast to the Cabbage Soup diet, etc. But when a friend of mine told me about Maria's blog I thought I would check it out. I was having migraines and was having mini seizures three sometimes four times a month. Since I have cut out not only grains but all flours except using almond and coconut flour that Maria uses in her recipes and have gone completely ketogenic not only do I not have any migraines but I've not had any seizures.
The reason for my long dialogue is to say that it works. I along with countless others on Maria's facebook page and other fans of Maria's blog will tell you it works too. Thank you Maria for showing us the right way to being healthy. God bless you and your family." – Jolena
Photo Testimony: "Photo taken in June 2014 before starting Keto with Maria's plan.  Look at that surly face!  Not happy at how I look, LOL.  After photo  Oct.29th,  having lost 30 lbs and much happier.  Love this lifestyle of eating.  NO cravings and often not having 'real' hunger.  I think I would like to lose another 20 lbs but I am happy to be healthy and at age 63+ I am not taking any prescription meds and want to keep it that way.
Thank you Maria for sharing all your knowledge with us, the great recipes and continued support." – Sue
If you want to get started on a path to health and healing, click HERE. You will not regret it!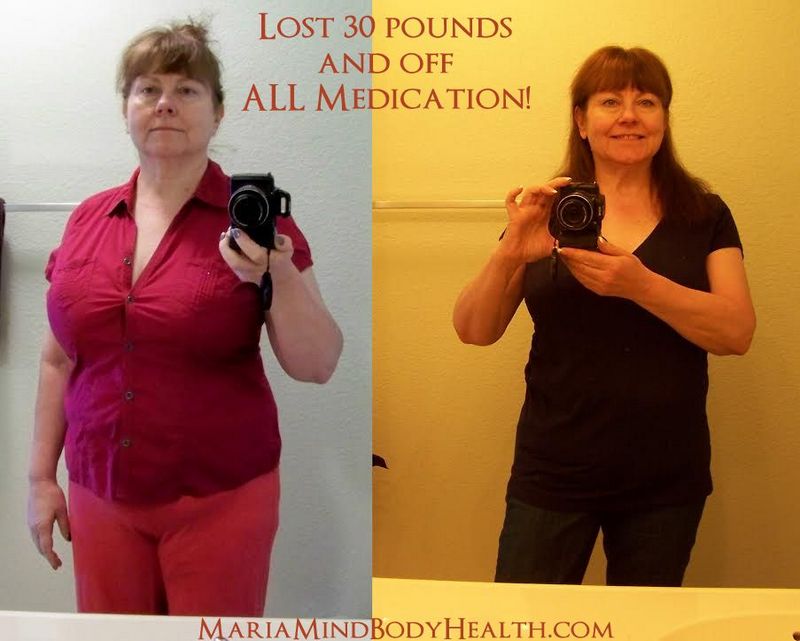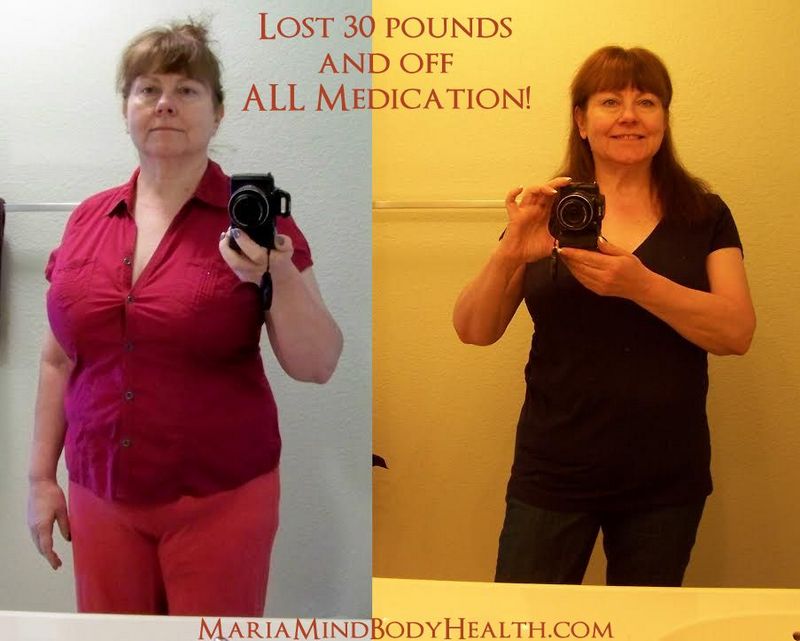 THANKSGIVING TRADITIONS
Thanksgiving was never the same to me after my grandpa Vince died on Thanksgiving morning. He survived his first heart attack at age 32, but with the diet that his doctor recommended it is no wonder his heart never healed.  He eventually required heart surgery at age 45, then another one at age 52. At that point, the doctors gave him 5 years to live; he made it 9 and died at age 61 on Thanksgiving morning. He was given nutrition advice from his doctor to never eat eggs, butter, or saturated fat.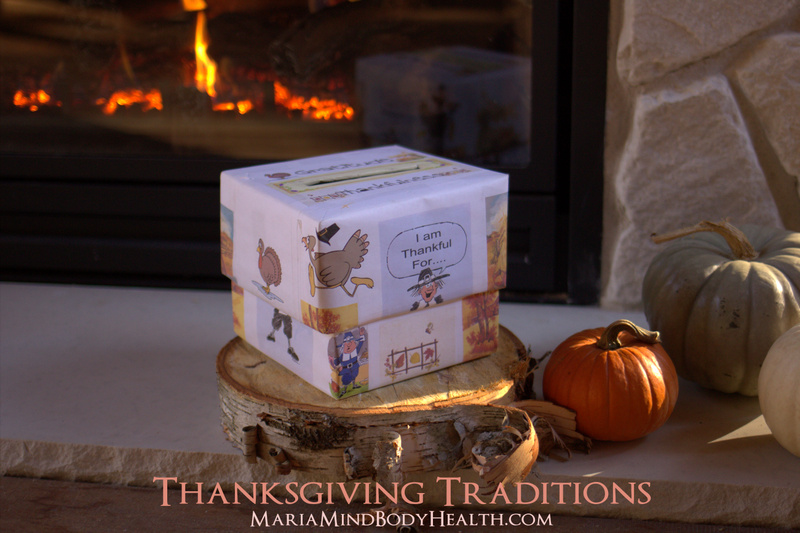 Thanksgiving was always my favorite holiday and still kind of is. I love that it isn't about presents. It is about family, love and food. It is about slowing down and cooking real food with the ones you love.
The year Craig was out of a job and our adoption was on hold, many days Craig and I struggled to put on a smiling face. Craig decided to emphasis just what Thanksgiving is about and made the "Thanksgiving Box." At our family gatherings we often sit around and visit for a few hours before eating. We set out the Thanksgiving Box with strips of paper and have everyone write what they are thankful for on the paper without writing their name on it. I like that we have a few hours before dinner because my siblings and family really seemed to take the time to think about the past year and why they are than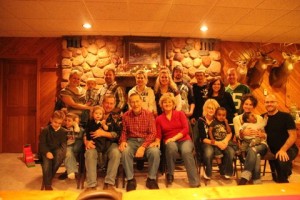 kful.
We all gather around my mom's kitchen island and fill up our plates (buffet-style) then take a seat at the large kitchen table. After we indulge in the amazing meal Craig picks one strip of paper out at a time to read words of thankfulness. The fun part is we then have to guess who wrote each one. Many times the most meaningful words come from someone who you wouldn't guess.
After a few years of doing this, my mom brought out past years of what people wrote. My other grandpa Jerry who is now past had some really cute meaningful words that brought tears to our eyes.
This year, I am thankful for so many things and one of them is you. Yes, you… when times were tough and it was hard to wake up in the morning, I had this blog to keep me going. It was my reason to wake up.
I want to with you a very Happy Thanksgiving from my family to yours!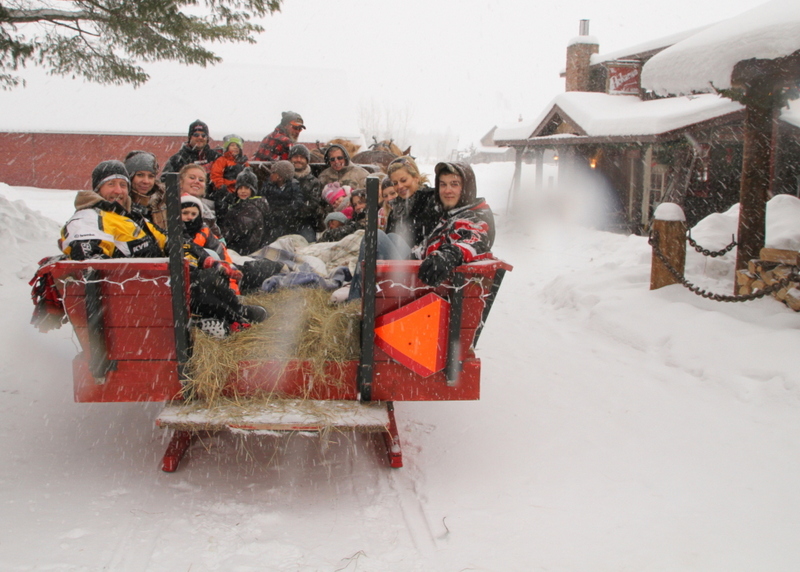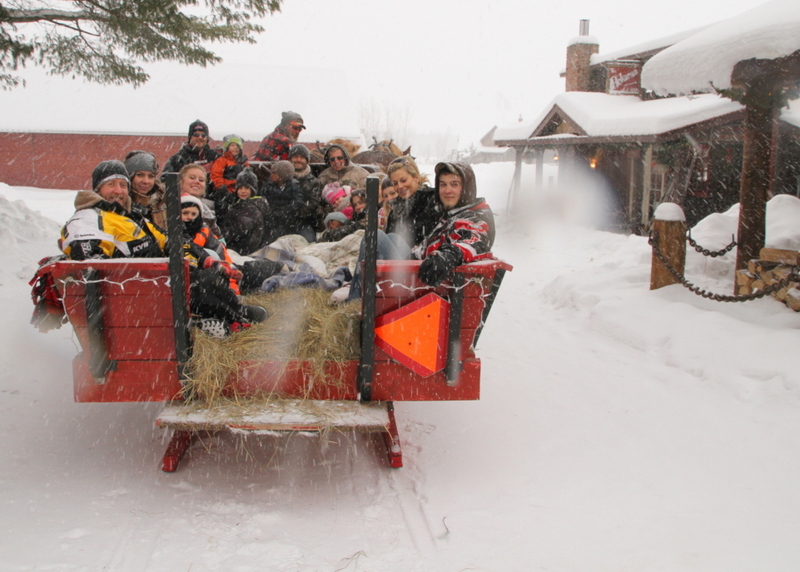 One of my favorite Thanksgiving movies is called What's Cooking. It is a charming portrait of four families dealing with family issues that we all go through and come together for Thanksgiving and express their culture through their cooking. What is so cool about it, is that every family is a different ethnic background and it shows how they all celebrate Thanksgiving with their own special foods. My favorite part of the movie is when the camera jumps from family to family as they sit down to their Thanksgiving feast and all the arguing stops as smiles appear on their faces.
In the end of the movie, you think these families have nothing to do with each other and they live very far from each other, but they all live on the same street. I love how diverse we can all be, yet celebrate the same traditions in our own way. What are your traditions?