Sugar Free Butterscotch
 Testimonies of the Day
30 Day Accelerated Meal Plan Pain Testimony: "I lost 8# in the first two weeks and am down a total of 36# now (10# more to go to goal!). Prior to your diet, my knees were so bad that, at the end of the day, I would go upstairs and not be able to go down again until morning. I knew I would eventually have to have something done, but was holding off. After 1 1/2 months I no longer had ANY pain in my knees. I can now actually jog up and down the stairs.
Previously I suffered from constant gas/bloating and I could never add salt or eat salty foods as my face/hands would swell and I would have trouble breathing. Those problems no longer exist. I can now eat sausage and bacon and flavor my foods with celtic salt. I truly love all the healthy foods I can now eat. And I look and feel remarkable at 58 yrs young. Oh yeah, I also treat myself to desserts every day now and do not stress that I will gain back my weight. Is that amazing! -Deb
HAQ Testimony: ""Hi Maria, I too have had great relief from PCOS by adhering to the Maria Way. I have also been taking the suggested supplements and was AMAZED at how quickly it leveled out my hormones and allowed my body to have a period. I have struggled to regulate my periods for YEARS….and was always uneasy when the only solution the doctor had was going on birth control, which NEVER regulated my body! So thank you for all you do, you are truly life changing!" – Andrea
Click HERE to start your journey to a keto-adapted diet!
NOTE: The caramel recipe will make extra. You only need 1/4 cup caramel sauce for the chips, but my suggestion is to reserve the extra for "healthified" ice cream or on top of my "healthified" keto crepes!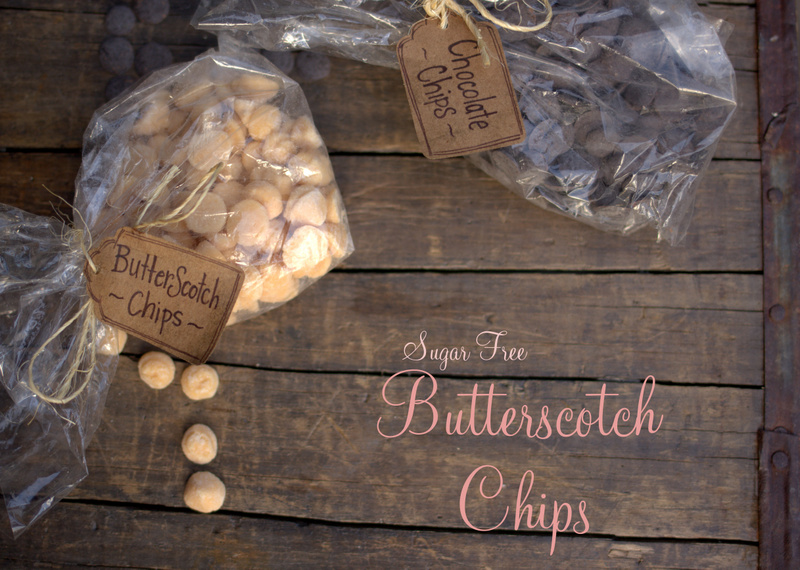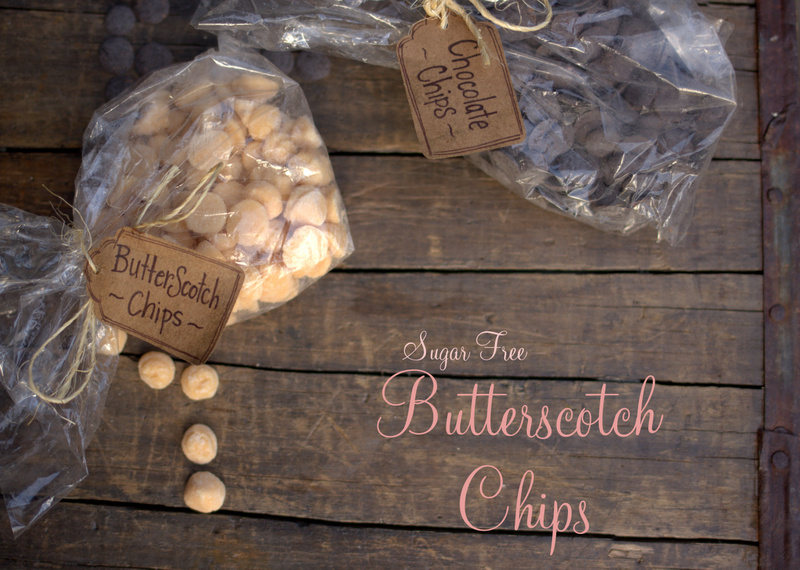 Butterscotch
Instructions
Place cocoa butter in a double boiler and heat on medium high until fully melted (or microwave safe bowl and heat on high for one minute, check and heat for 30 seconds until melted). Melting cocoa butter takes longer than traditional fats.
Stir in natural sweetener.
Stir in butterscotch extract/oil and salt.
To Make the Caramel: Before you begin, make sure you have everything ready to go - the cream and the butter next to the pan, ready to put in. If you don't work fast, the sweetener will burn. Heat butter on high heat in a heavy-bottomed 2-quart or 3-quart saucepan. As soon as it comes to a boil, watch for specks of brown (this is brown butter....SO GOOD on veggies!). Immediately add the Swerve and the cream to the pan. Whisk until caramel sauce is smooth. THIS WILL MAKE EXTRA CARAMEL SAUCE. I suggest to eat the caramel over "healthified" ice cream!
To make butterscotch: Mix together the white chocolate to the ¼ cup caramel sauce. Stir until smooth
Let cool for just a couple minutes and put in piping bag and pipe out chips of desired size on parchment paper.
Notes
NUTRITIONAL COMPARISON (per serving)
Traditional Butterscotch = 129 calories, 11.2g fat, 0.1g protein, 25g carbs
"Healthified" Butterscotch = 97 calories, 11.2g fat, 0.1g protein, 0g carbs

(99% fat, 1% protein, 0% carbs)
Click HERE to find keto ice cream!