Strawberry Rhubarb Ice Cream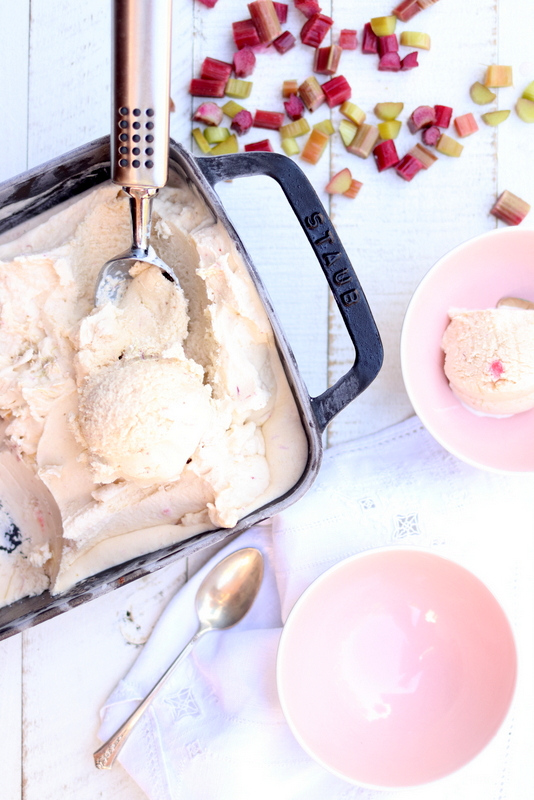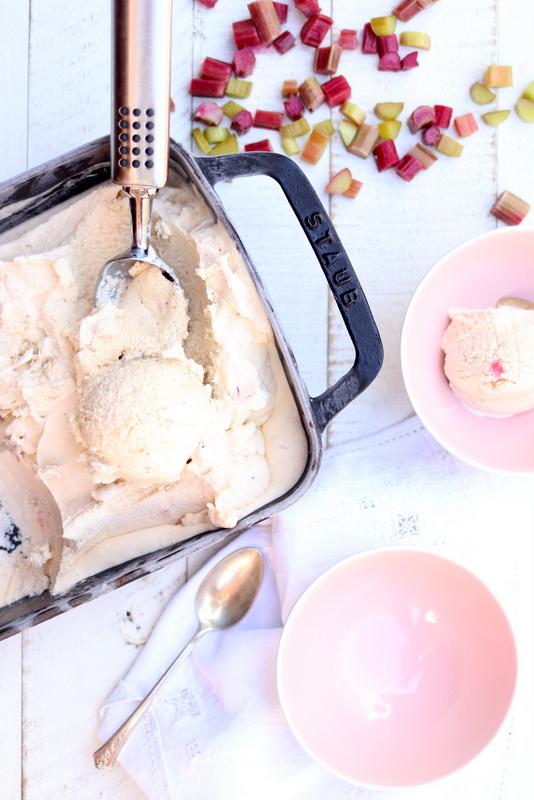 There's nothing like fresh churned ice cream! I remember when I was a little girl my dad made me homemade ice cream. It was with an old-style hand crank ice cream maker and we had to use rock salt to make it. It was really hard to make and took about an hour but man, it was the best ice cream! I was forever hooked on making homemade ice cream using organic cream.
I am so grateful that ice cream makers have gotten so much easier to use because I make keto sugar-free ice cream just about every week because we enjoy it so much! A few years back, my Cuisinart Ice cream maker broke (because of over-use!) and Cuisinart sent me a NEW one! I love that company! Click HERE to find the ice cream maker I love!!! It also only takes 10-15 minutes to churn! 
Happy Summer!
Strawberry Rhubarb Ice Cream
Ingredients
Strawberry Rhubarb Ice Cream
PREP: 5 minutes, plus 10 minutes for churning
Yield: 5 servings
5 egg yolks
1 cup heavy whipping cream
1 cup unsweetened vanilla almond milk
½ cup diced rhubarb
2 teaspoons strawberry extract
¼ teaspoon fine grain sea salt
Notes
NUTRITIONAL COMPARISON (per ½ cup serving):
224 calories, 24g fat, 3g protein, 1g carbs, 0.3g fiber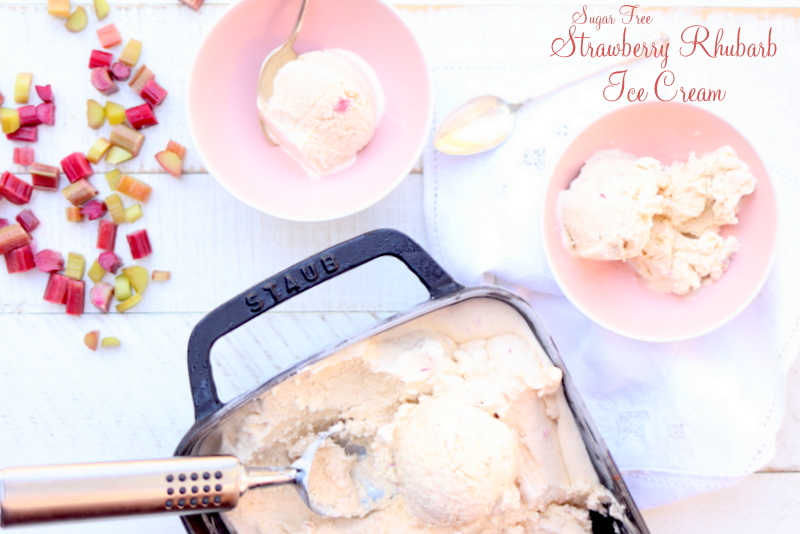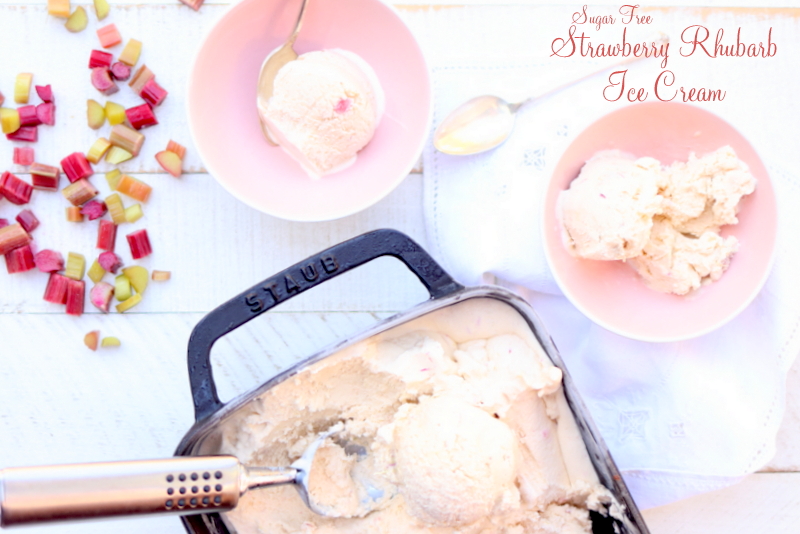 TESTIMONY OF THE DAY 
A great testimony using my Advanced Meal Plans:
"Maria, When I first started the keto plan, I felt very lethargic, low energy and didn't have a drive to do a lot. Now after being on your plan for a month I wake up feeling good, energized with a clear head.
Your advanced meal plans has helped me lose fat.  I have had 12 stubborn pounds that I have had a hard time loosing.  I am down from 132 to currently 123 pounds, and lost about 2 inches off my waist.   Initially, I tried Keto to lose weight but now I love the way I feel and cannot imagine going back to eating low fat and binging on carbs.
My skin has gone from oily to feeling and looking great.  My hair use to get oil I would need to wash it every day but now I can go two or three days and not have to wash it every day.
Thanks Maria & Craig, I love all the information you provide on your website.  You guys compliment one another and do a great job!  You got cute kids, I know if my kids were younger I would definitely raised them keto." Lori