Slow Cooker Short Ribs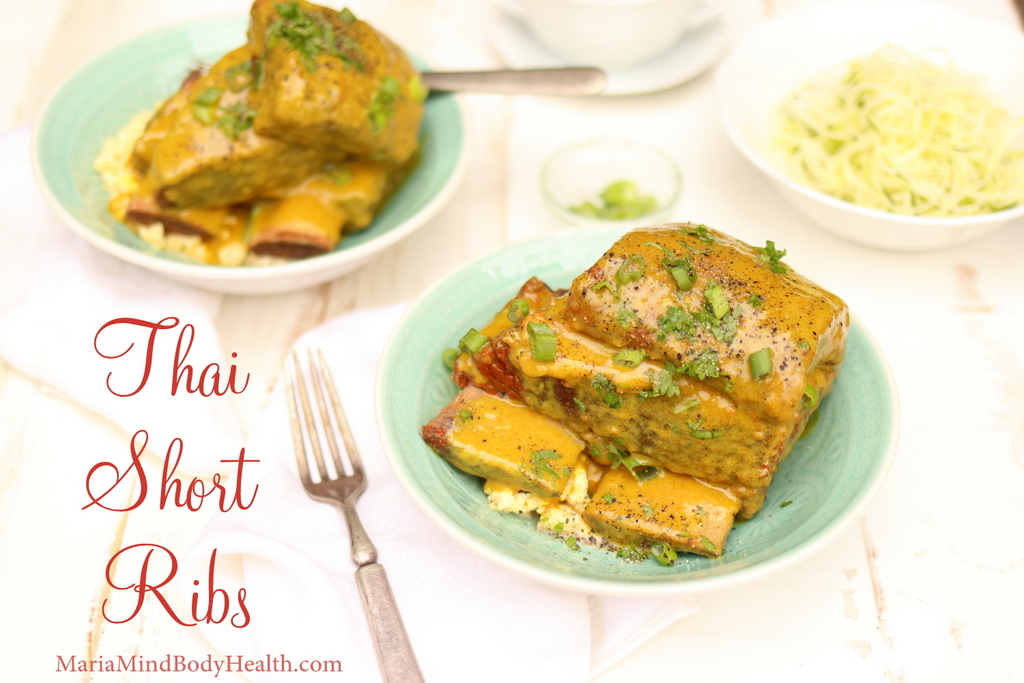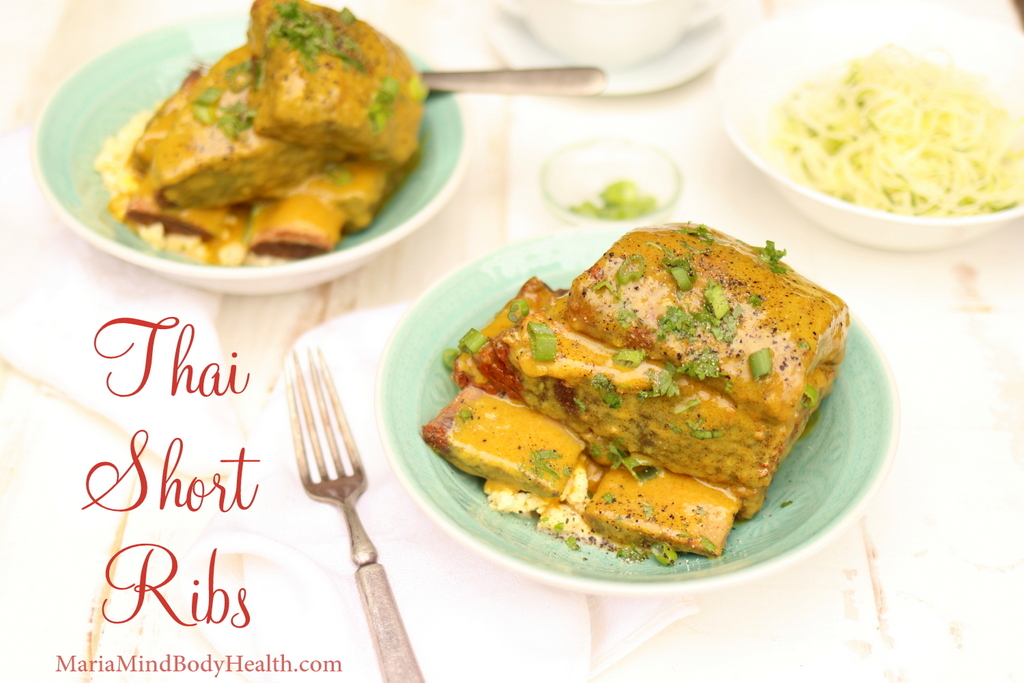 I know what you are thinking… slow cooking is a Fall or Winter cooking method; however, I LOVE slow cooking in the summer because I can fill my slow cooker the night before. In the morning I take the shell out of the fridge and turn my slow cooker on (remember to plug it in! lol… I forgot to plug it in once!). Then I can go on an adventure with my boys, go fishing, go on a bike ride, go to the zoo and I can come home to a lovely smelling home and a delicious meal. I also love that slow cooking doesn't heat up the house!
The best thing about this meal is that I didn't have to go to the store for anything!  I had Butcherbox Ribs in my freezer, Pili Nut butter in my pantry, Kettle and Fire broth in my pantry! I get just about everything delivered to me so I can focus on doing things I enjoy on my free time!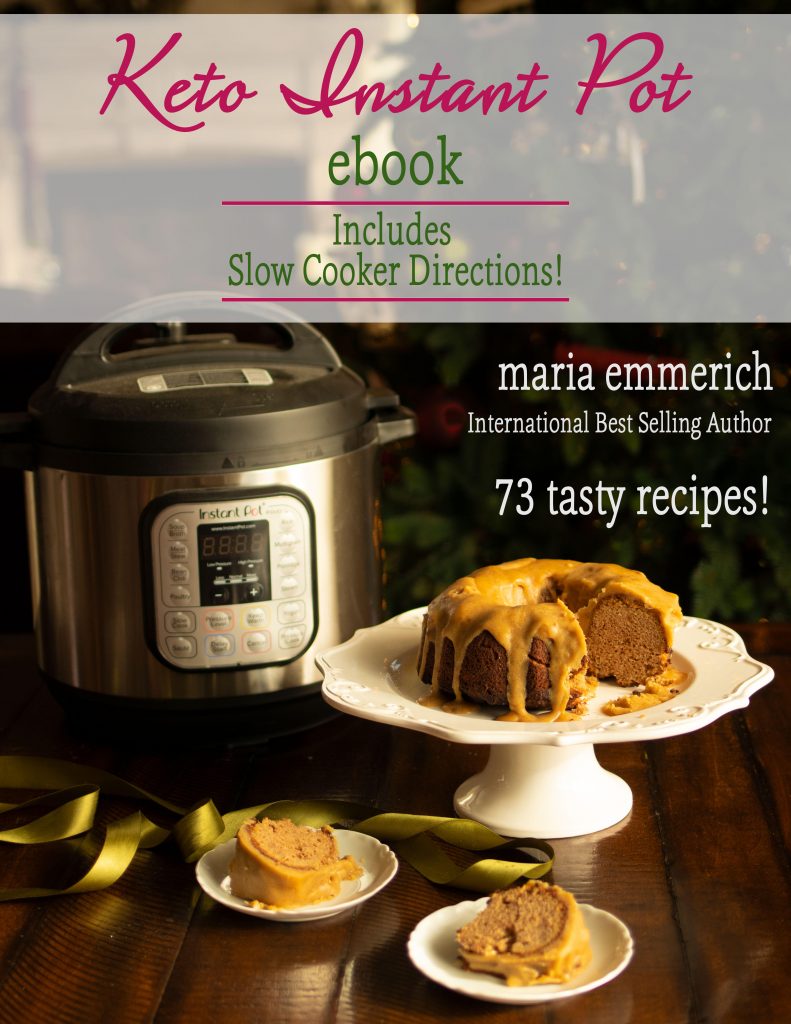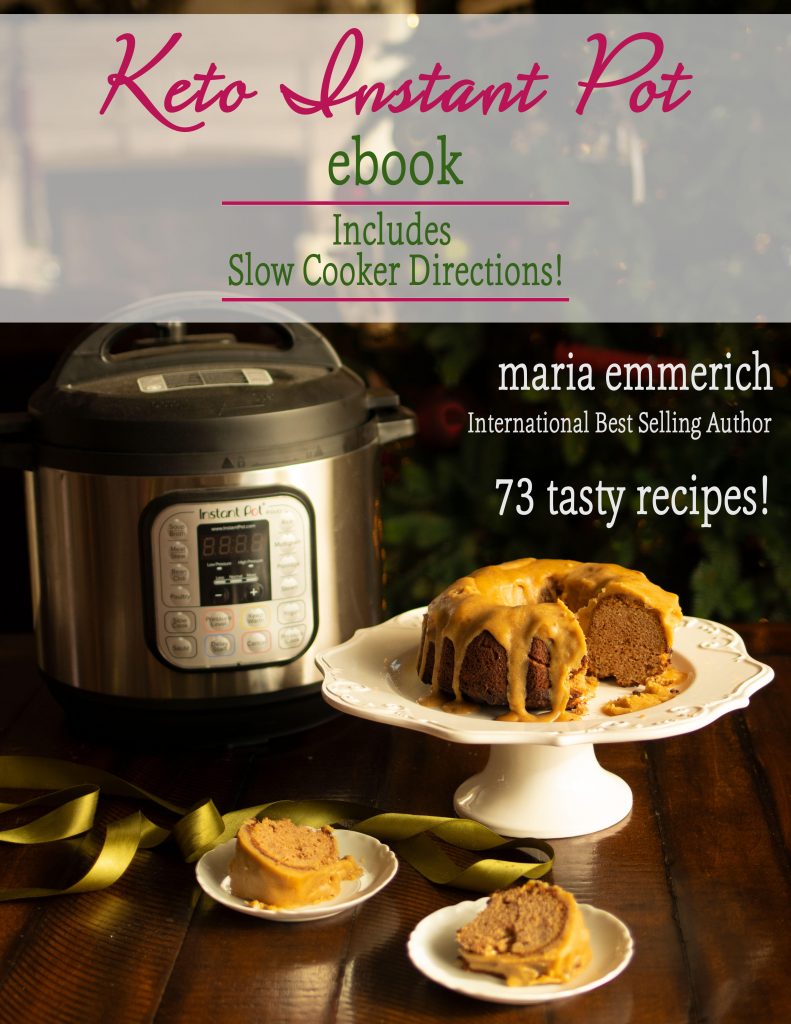 Many of you know I had to cut over 70 recipes from my Keto Instant Pot book and many of them were my recipe testers favorite recipes! I ended up saving those delicious recipes for a Keto Instant Pot ebook!!!!! So if you need help being able to have quick and easy Keto meals on the table, you will love this Keto instant pot ebook!
Keto Instant Pot ebook also has SLOW COOKER directions for EVERY recipe! So if you are afraid of your instant pot, you can still enjoy the recipes!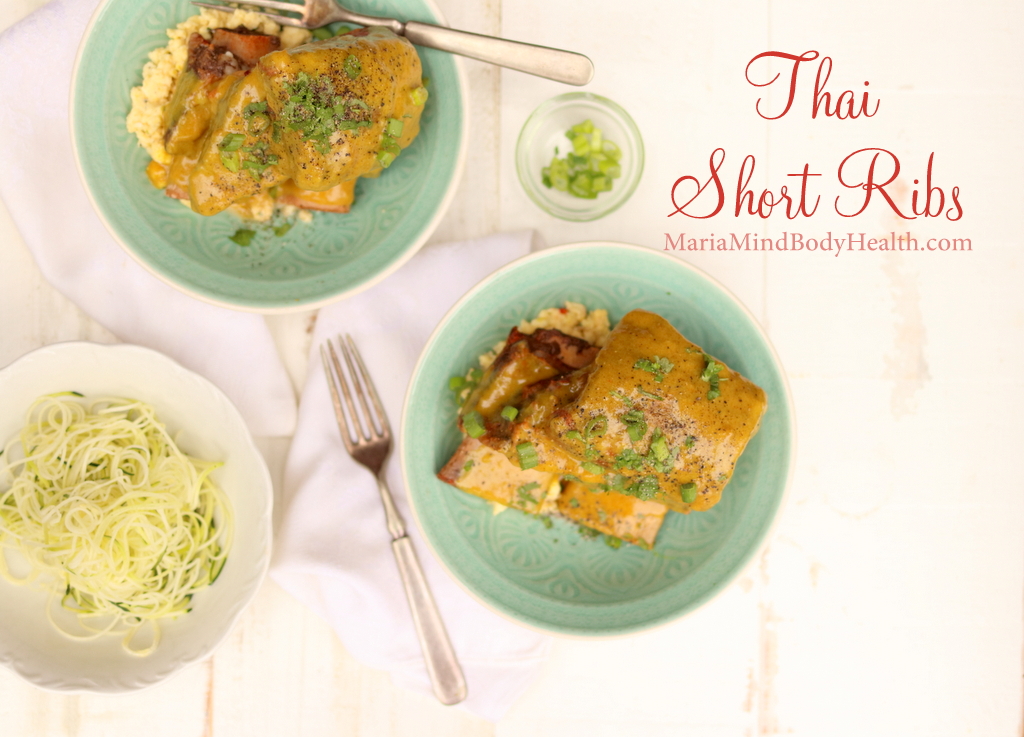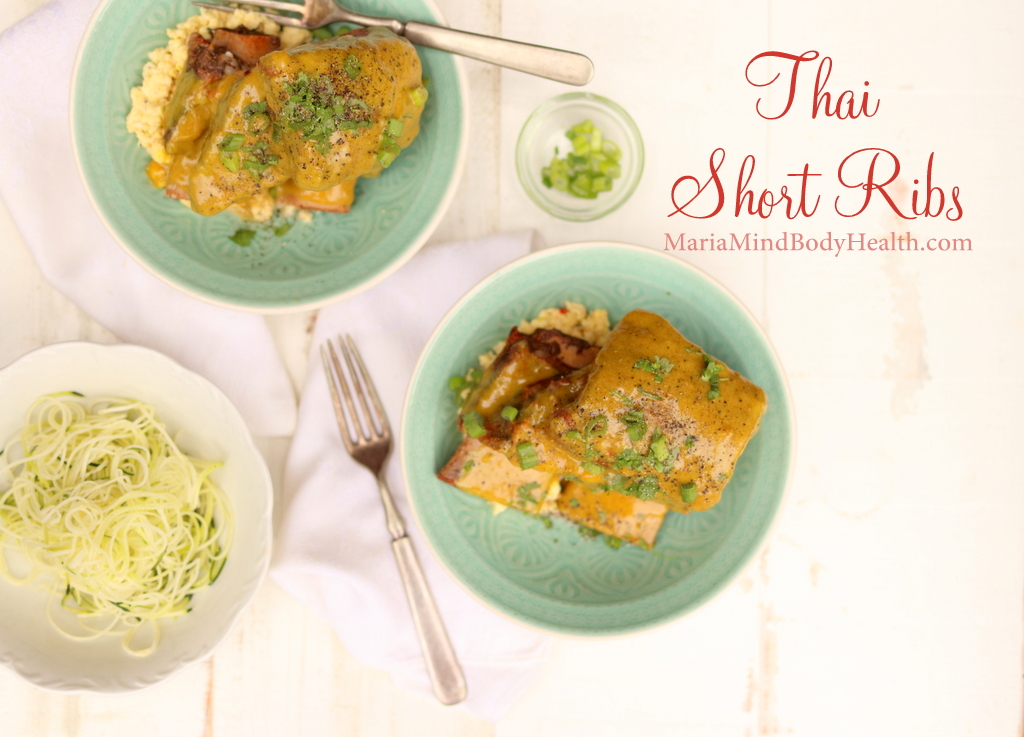 Looking for an extremely low carb nut?   Only 1g carb per serving! Go HERE to get a great sale!
Use code MARIA10 at checkout and get a great discount!
Thai Short Ribs
Ingredients
1 cup beef broth (homemade or boxed) (I used Kettle and Fire)
¼ cup chopped onion
¼ cup natural peanut butter (or pili nut butter)
2 tablespoons Swerve confectioners'- style sweetener or equivalent amount of liquid or powdered sweetener (see page )
1 tablespoon lime juice
2 garlic cloves, minced
Garnish with crushed peanuts or Pili Nuts
Instructions
Place the broth, onion, peanut butter, sweetener, lime juice and garlic, garlic in a 6 quart slow cooker and stir well to combine. Add the ribs and cook, covered, on low for 7 to 8 hours until the meat is tender and easily pulls away from the bone.
To create a thicker sauce, pour sauce into a saucepan and heat over high heat to a boil for 2 minutes while whisking or until thickened to your liking.
Serve ribs with sauce from the slow cooker. Garnish with green onion and pili nuts.
To reheat, place on a cookie sheet with edges and heat in 400 degree F oven for a few minutes or until warmed to your liking.
Notes
Nutritional Information (per serving)
556 calories, 50 g fat, 26 g protein, 1 g carbs, 0.4 g fiber
TESTIMONY OF THE DAY
"Hi Maria,
I wanted to share; Because of the transformation Keto made for my husband and me, so many of my friends on Facebook keep sending me messages wanting to know about it. I am posting Maria's book The 30 Day Ketogenic Cleanse for all to see. 
Our bodies and well being can be an advertisement board! Everyone needs to know the truth about food and health! I had started off Paleo in beginning then switched Keto. Wow! Instant change for the better. People are amazed that we are in our 70's and so healthy and active. Thank you Maria and Craig! My biggest size was size 18. I am now in size 4. I wasn't that small as a child. If I did it anyone can! It's the easiest journey I ever took! " – Lillian
Most people I consult are doing keto totally wrong. Get fast results with the my NEW Keto School!