Quick and Easy Ketogenic Cooking
It is finally on the shelves! Quick and Easy Ketogenic Cooking is now being shipped (CLICK HERE to get yours)! If you pre-ordered you may actually get it today!
I would be honored to see photos or videos of you with the book in your hand! It makes me filled with joy to see all of you! You can post on Keto Adapted Facebook wall, or tag me in your Instagram photos @MariaEmmerich.

This is not just a cookbook, it is an instructional book that helps you learn how to become keto-adapted. How to eat at restaurants, how to calculate macro nutrients, how to test if you are in ketosis.
Some of my favorite things about this book that may interest you are:
1. DAIRY FREE! NUT FREE! EGG FREE!
If you suffer from autoimmune disorders or food allergies and can't consume dairy, nuts, or eggs, NO WORRIES! This book is filled with healthy real food and ALL recipes are nut-flour free!
Most of the recipes are dairy free and if they are not, I give a dairy free option.
2. If you are a Keto vegetarian, there are also MANY recipes for you!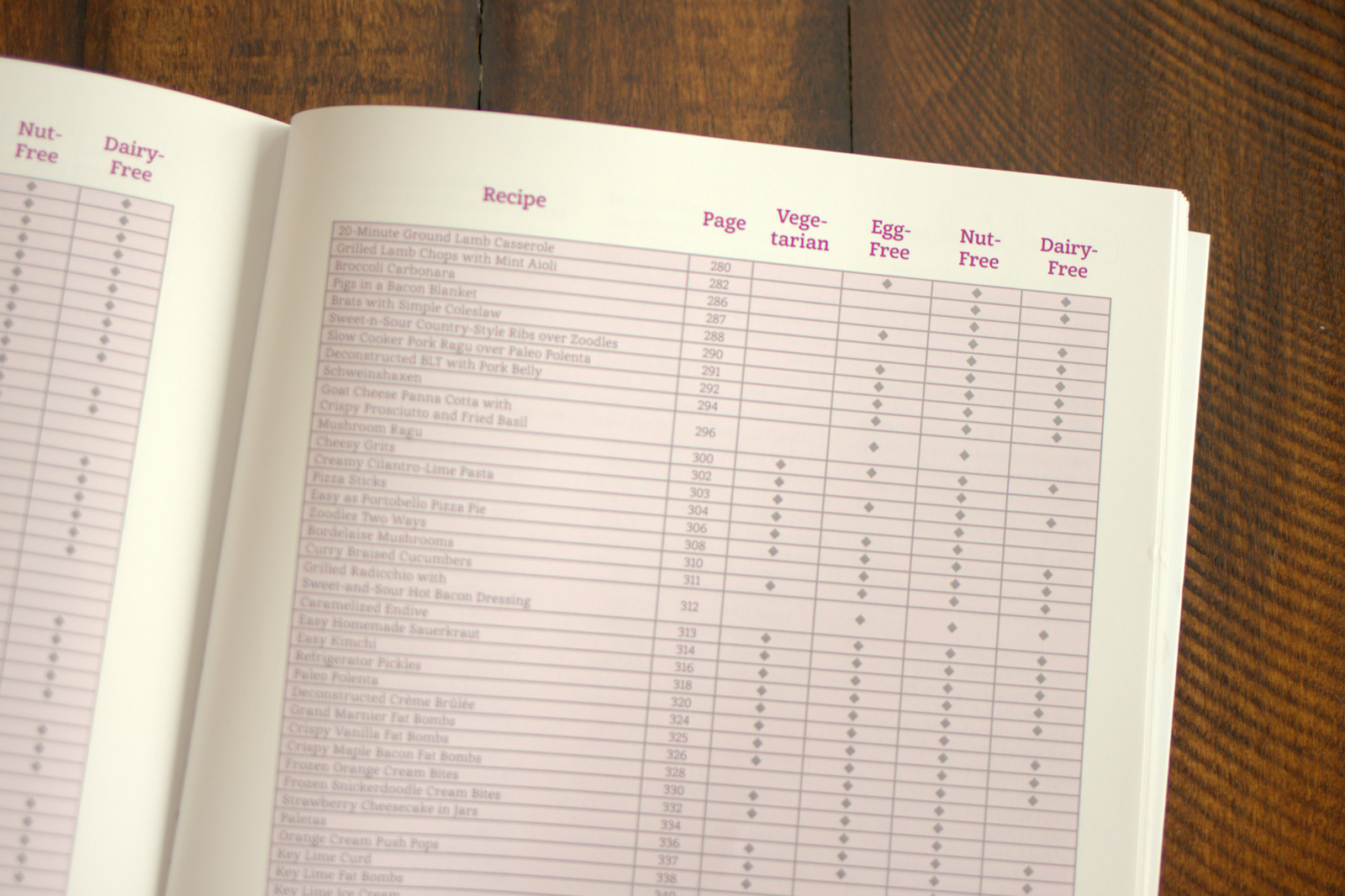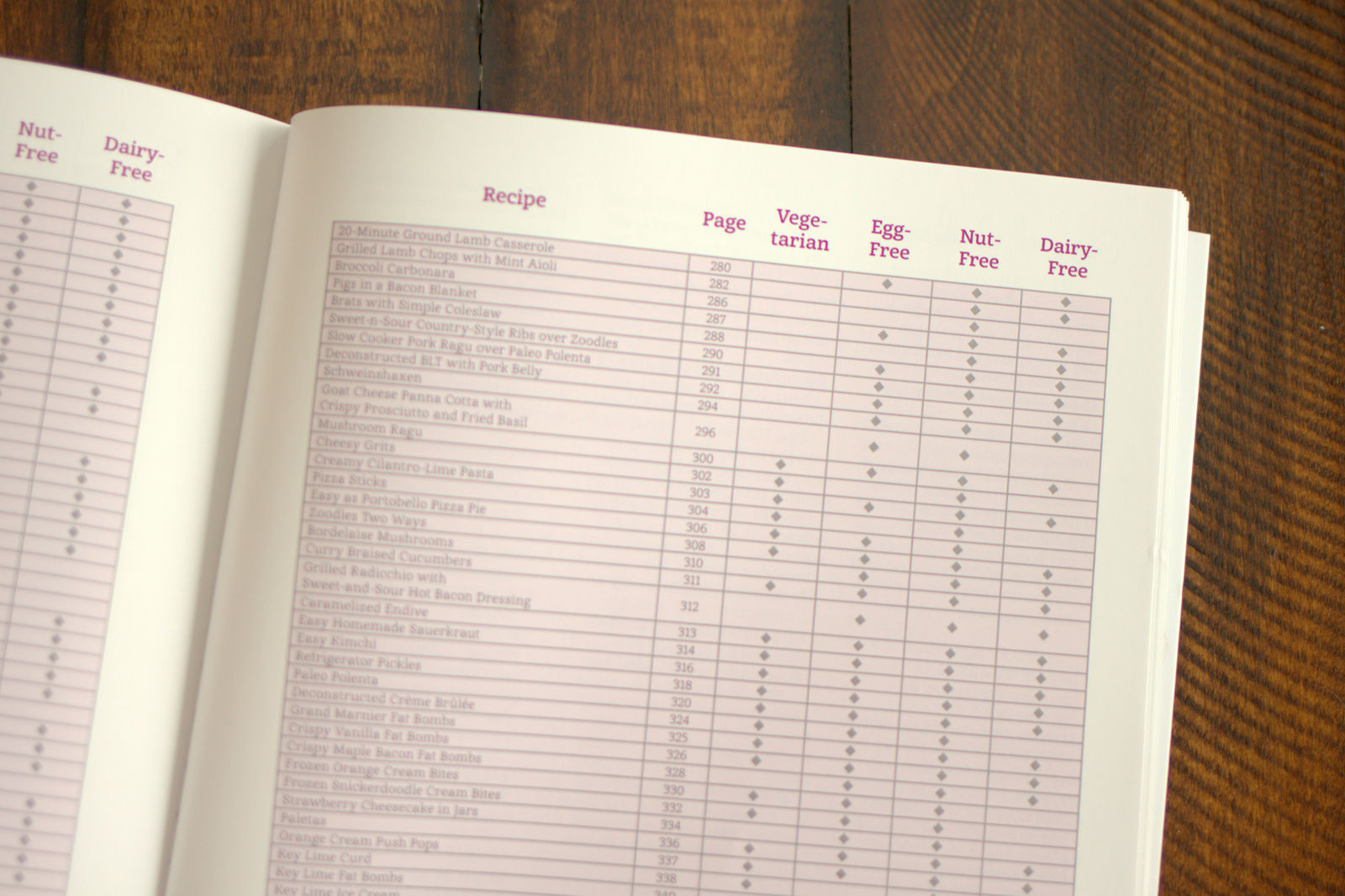 3. MULTIPLE MEAL PLANS! Yes, I am not only giving you extremely ketogenic recipes, I am also helping you meal plan. Grocery lists are also included. This too a LOT of time, but I feel that you would all benefit from such a great feature!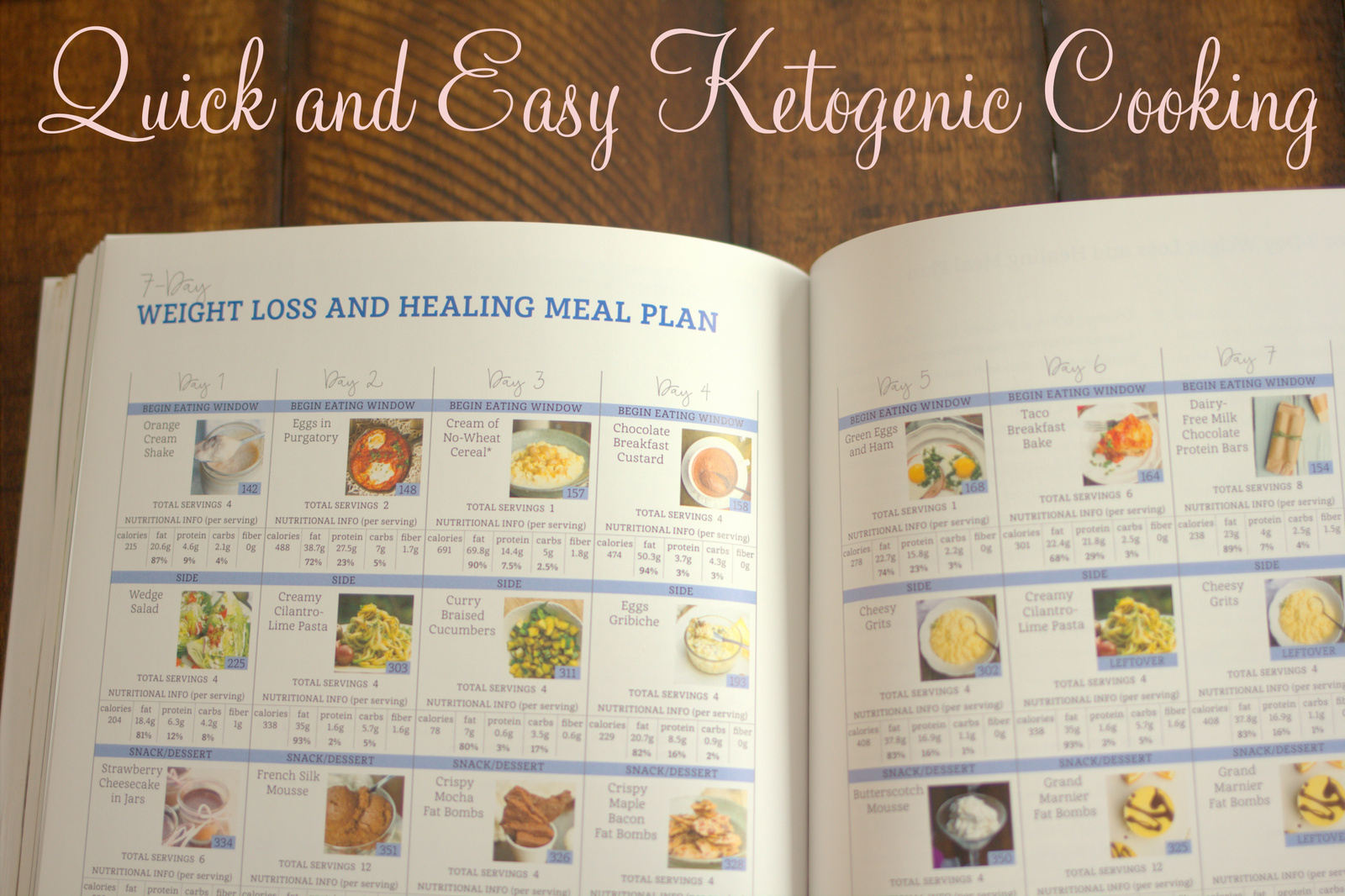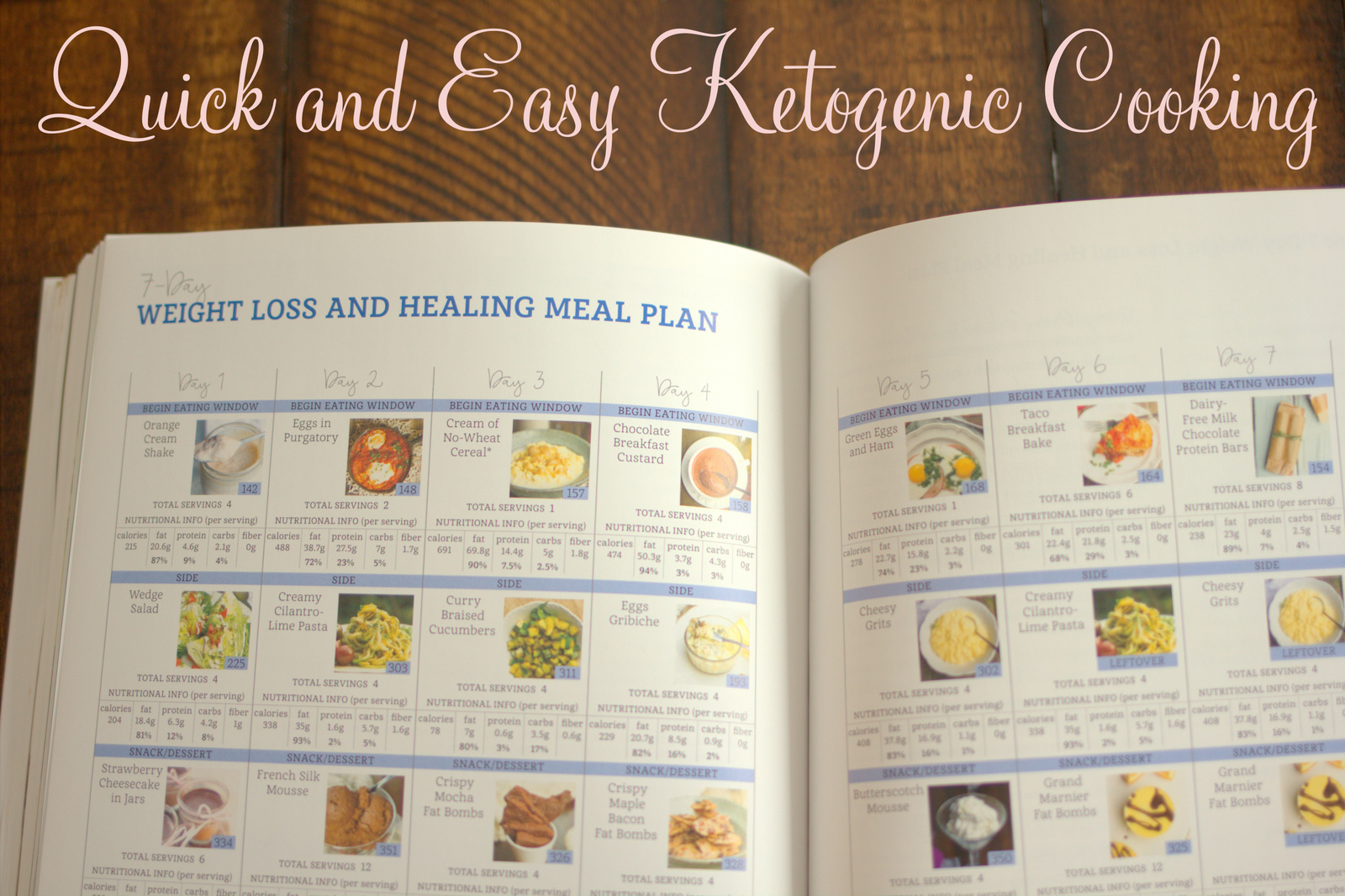 4. Charts on how Ketogenic Cuts of Meat are! 
Did you know a pork chop isn't ketogenic? Yep, it is too lean on it's own and if your chop is larger than 4 ounces (which most are) than you are way over the protein for one meal to stay in ketosis if you have metabolic syndrome. I wanted to make sure you have all the tools at your fingertips so if you do not have the type of fish I used in one of my recipes but you have another cut, you can check the chart to see how ketogenic the cut of fish you have is.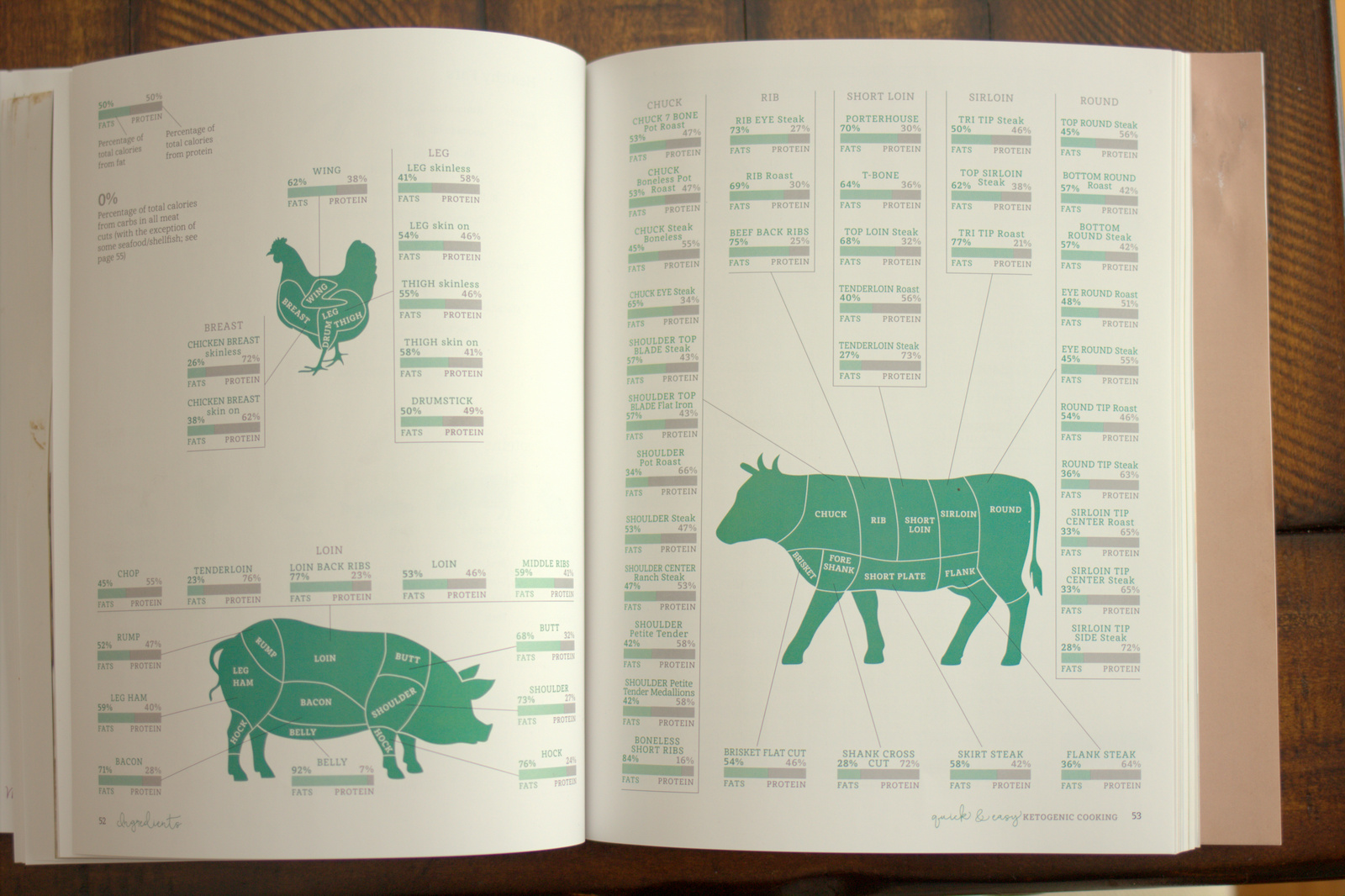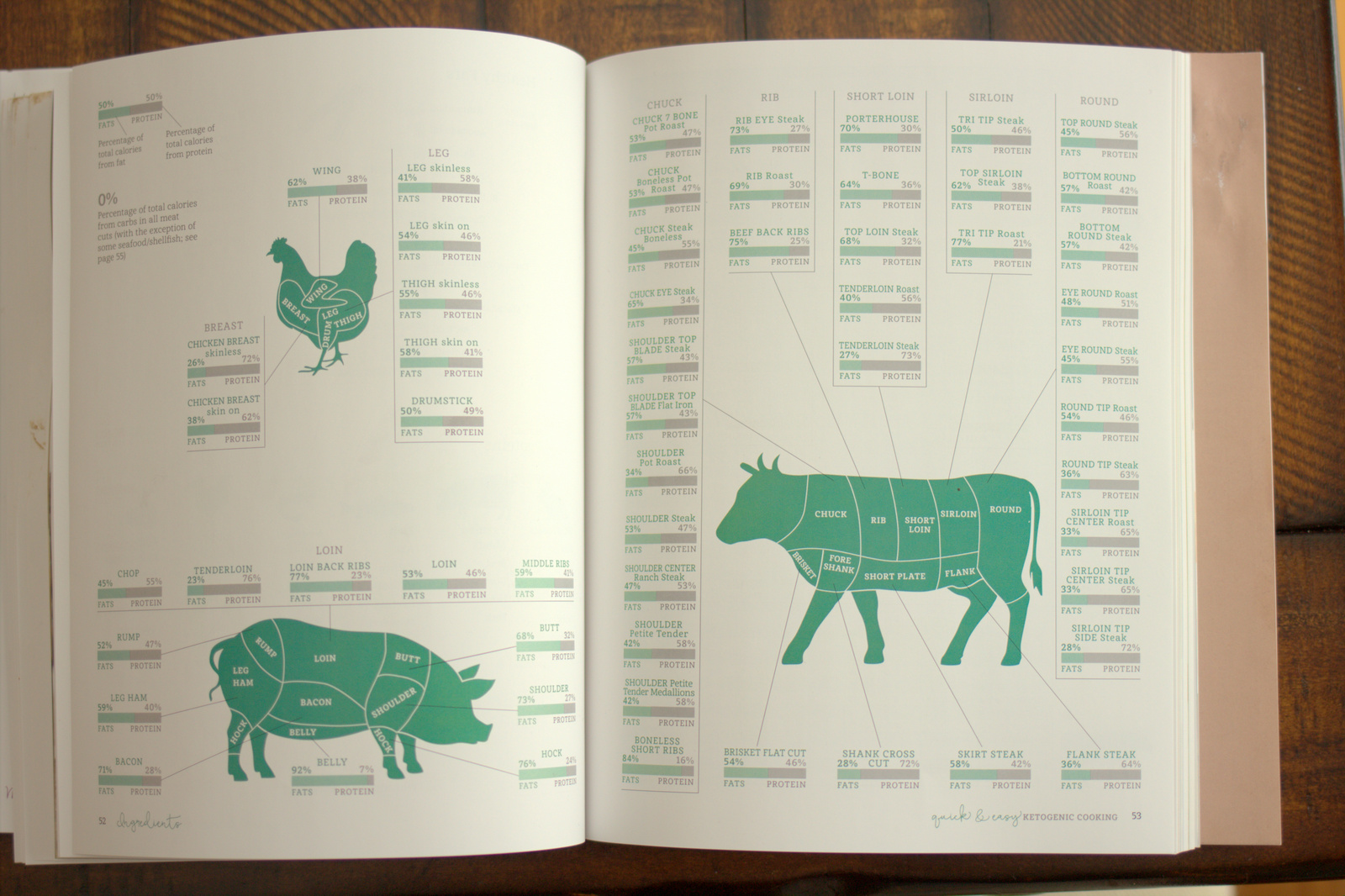 5. Instructional Videos.
I am a visual learner so it was important to me to make videos of a few recipes. As you can see under the title I have a video icon.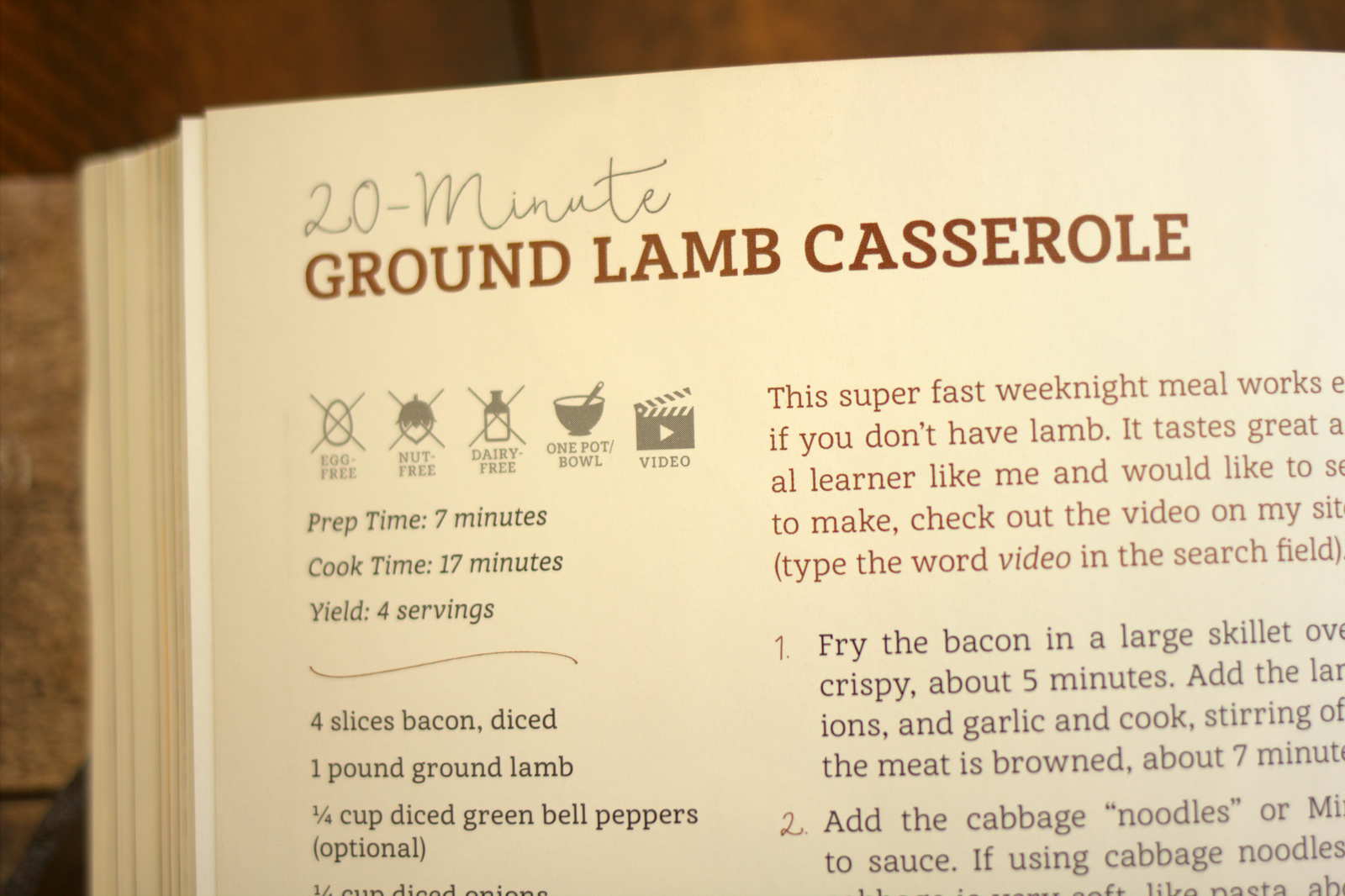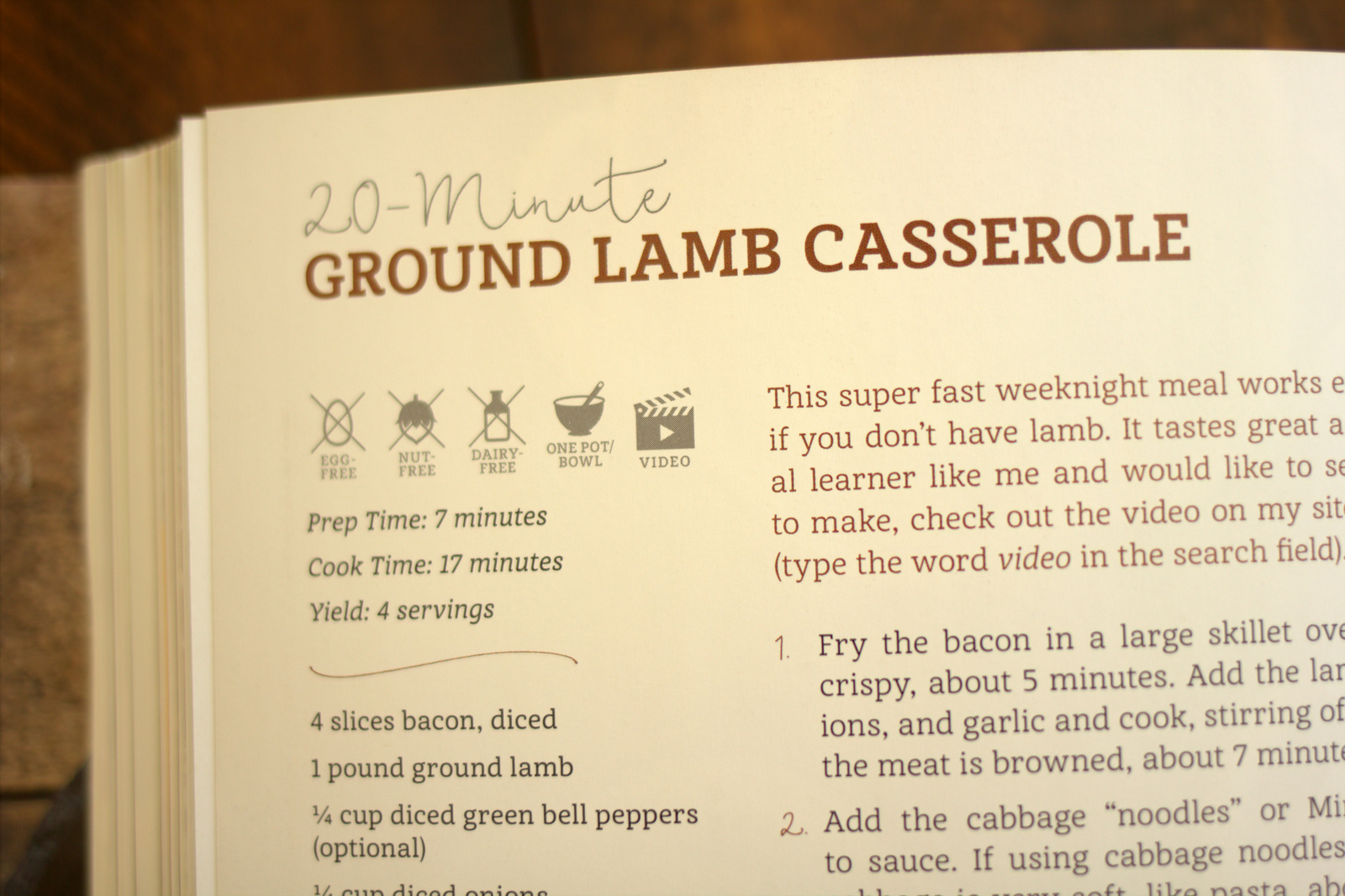 Click HERE to find videos for some of the recipes in this book! 
6. Tons of slow cooker ideas!
If you are looking for the perfect gift, why not get your friend this book with a slow cooker with a searing element! I always wished they would make these!!! Click HERE to find my favorites! 
7. Tips and Tricks on how to make Keto Food Fun for you and your family!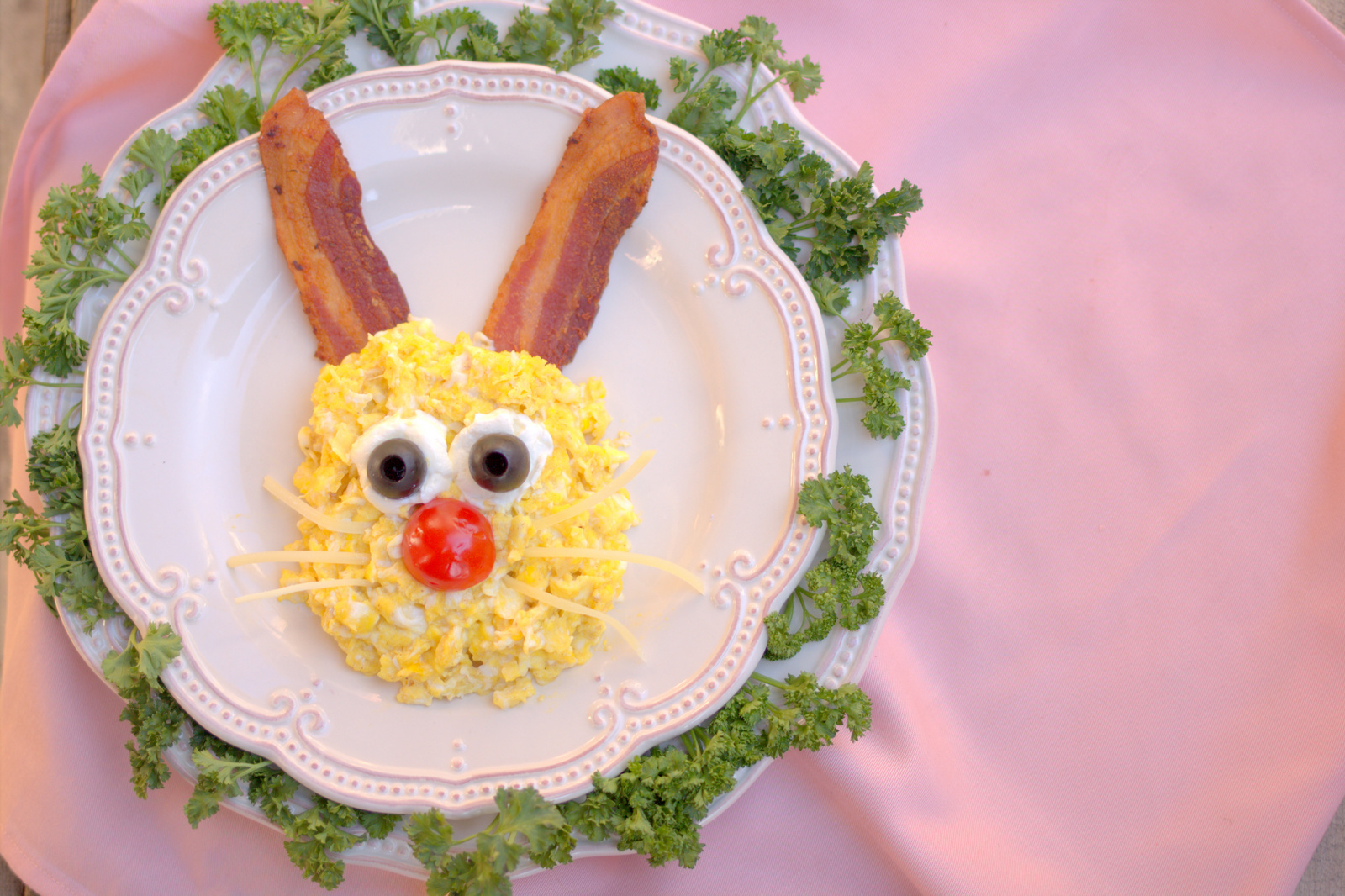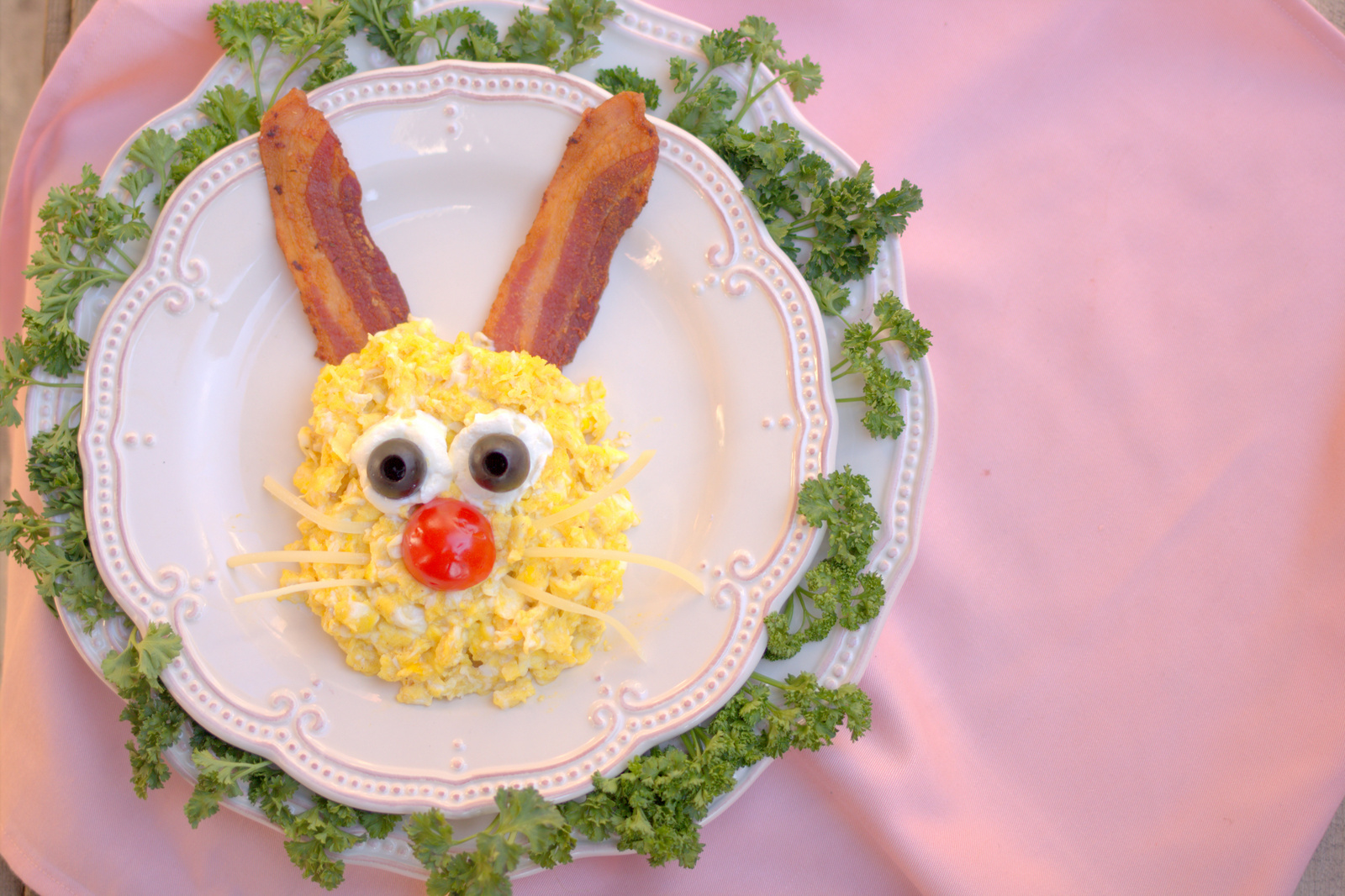 Thank you for purchasing from my astore! It helps me not have advertisements on my blog:)))
And I can't thank you enough for all your love and support! Thank you! Thank you! Thank you!
I am also speaking this weekend in my hometown of Medford, Wisconsin and I will be signing cookbooks! Hope to see you all there!