Pumpkin Pie
The holidays are fast approaching. I want to provide lots of healthy options, like my Pumpkin Pie, so we all can avoid the typical 15-pound weight gain that occurs with most Americans from Halloween through New Years.
I really liked the flavor of this pie. The coconut milk gives it an awesome flavor. What is in the evaporated milk anyway…yikes!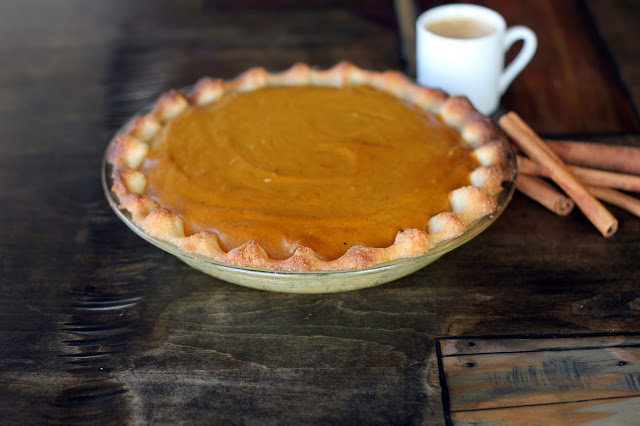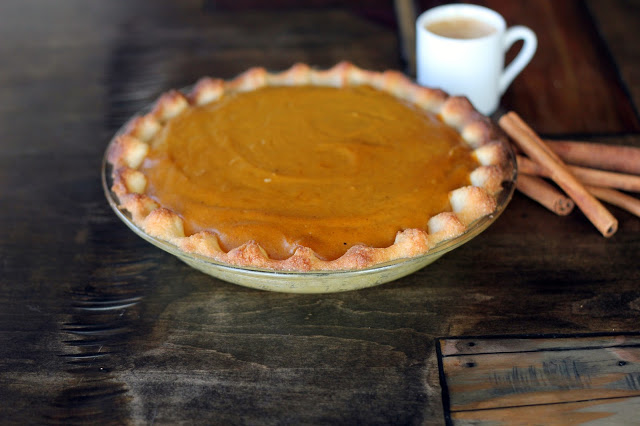 "HEALTHIFIED" PUMPKIN PIE
CRUST:
3/4 cup blanched almond flour
1/4 cup coconut flour
1/2 cup coconut oil or butter
1/2 cup Swerve confectioners
1 tsp stevia glycerite
1/4 tsp Celtic sea salt
1 egg
FILLING:
1 (15 ounces) can pumpkin
1 cup Coconut Milk (OR 1 cup cream cheese)
1 tsp pure vanilla or maple extract
1/2 tsp ground cinnamon
1/2 tsp Celtic sea salt
1/4 tsp ginger
1/4 tsp nutmeg
3/4 cup Swerve 
2 tsp gelatin
1/4 cup hot water
CRUST: Preheat oven to 325 degrees F. Grease a 9-inch pie pan. In a medium bowl, mix ingredients. NOTE: Just Like Sugar is 96g fiber/cup; do not add to "melted" butter. This will cause it to gel up and get hard. This will be a thick pie dough, press onto bottom of a pie pan. Place in oven to pre-bake the crust. Bake for 15 minutes or until lightly golden brown. Remove from oven and set aside to cool.
FILLING: In a large mixing bowl, dissolve gelatin in 1/4 cup boiling water. Combine pumpkin, coconut milk, cinnamon, maple flavoring, ginger, nutmeg, Swerve, and salt; mix into the gelatin. Pour into a pie shell. Cover the edges of the pie with aluminum foil (otherwise, it will burn). Bake at 350 degrees F for 70 minutes or until set in the middle.
Top with whipped cream or coconut cream and enjoy! Store covered in refrigerator.
NUTRITIONAL COMPARISON (per slice, serves 8):
Using traditional Evaporated Milk: 398 calories, 18g fat, 2g protein, 39.5 carbs, 3 fiber (36.5 effective carbs)
"Healthified" Pie with Coconut Milk = 291 calories, 26.9g fat, 4.7g protein, 10g carbs, 4.6g fiber (5.4 effective carbs)
"Healthified" with Cream Cheese = 322 calories, 29g fat, 6.2g protein, 9.4g carbs, 3.9g fiber (5.5 effective carbs)
Did you know that in 90% of cases, hypothyroidism is an autoimmune disease? Did you know that autoimmune thyroid disease and is linked to gluten intolerance? Hashimoto's and Graves' are most likely caused by gluten intolerance.
What happens is that the cell structure of gliadin (the protein in gluten) resembles the thyroid gland. If you don't have a healthy intestinal lining, you can create holes; enter Leaky Gut. When this happens food leaks into the bloodstream and since your blood doesn't know what the substances are, it puts your immune system into overdrive to kill the foreign substance (this is why I have my clients get a thyroid 'antibody' test; it helps determine if there is a food allergy). So if you are eating skim milk and cereal for breakfast, you will most likely have a dairy and wheat allergy.
These antibodies produced to attach the gliadin in the blood, also causes the body to attack the thyroid. If you continue to eat gluten, your immune system will attack your thyroid. Some clients mistakenly think they can eat small amounts of bread or gluten on the weekend or at a party, BUT nope. The immune response to gluten can last up to 6 months every time you consume it. In order to stop the destruction of the thyroid, you have to be 100% gluten-free. Gluten, even "whole grains," contain phytates that damage our intestinal lining and inhibit nutrient absorption.
Many people make the mistake of running to their doctor for an allergy blood-test to find out if a food allergy is the root of their problems. The main issue with this is that blood tests are about 90 percent INACCURATE! Crazy but true. If I notice a food sensitivity with a client, our success comes by an elimination diet along with nutrition therapy of enhancing vitamins, minerals, and amino acids. It is also helpful to consult a doctor, but don't wait for a blood test to tell you what will make you feel your best; start now instead. If anything, I recommend a stool test.
1 in 3 Americans is gluten intolerant. In some clients with autoimmune disease, their immune system is so worn out they can no longer produce many antibodies. This is why everyone should kick the gluten regardless of antibody test results.
To find charts on what foods balance all your hormones (thyroid, leptin, ghrelin, estrogen, testosterone, and more) check out my book:
 Secrets to a Healthy Metabolism.