Pumpkin Pie Pots De Creme
Testimony of the Day
Photo Testimony: "I just want to thank you for everything. I purchased your book Keto Adapted and it changed my life. I was doing low carb years prior to beginning a ketogenic diet and stalled out on losing weight shortly after. It wasn't until I read your book that it all made sense. I lost over 20 pounds since January! Though my weight hasn't been dropping quickly, I am less than 10 pounds away from my goal weight! I was 283 at my heaviest and 150 at my lowest. I am happy to report I now weigh 143!
On this journey, I learned that weight loss is a journey and not always linear. I am also learning to love and accept the body I have, even though some days it's difficult. Weight loss is only half the battle; the other half is learning to accept any physical flaws in appearance that were caused by the weight loss. I am now proud of the body I have and have you to thank for that. 
Here are three photos. The first one was before I went low carb and was over 200 lbs. The second one was when I was eating low carb and lost weight, though stalled out around between 160-170 lbs. The last one is recent, where I now weigh 143. I have less than 10 lbs to go, so I will send a new photo once I finally hit my goal! :-)" – Allie
Click HERE to start your journey to a keto-adapted diet!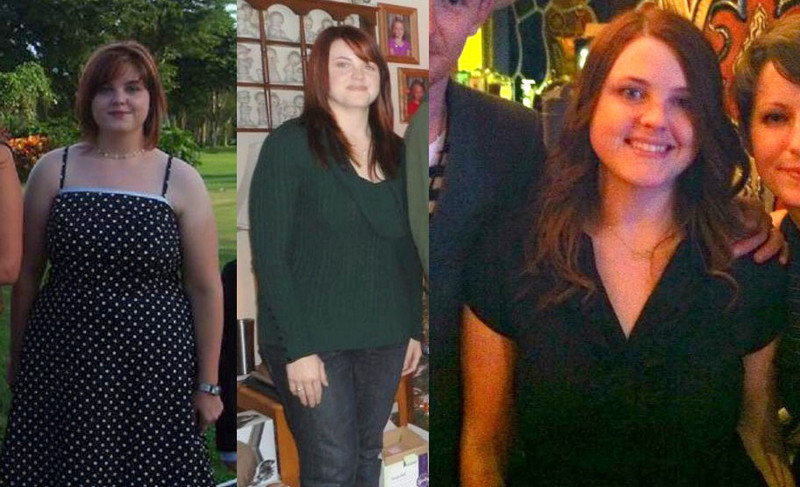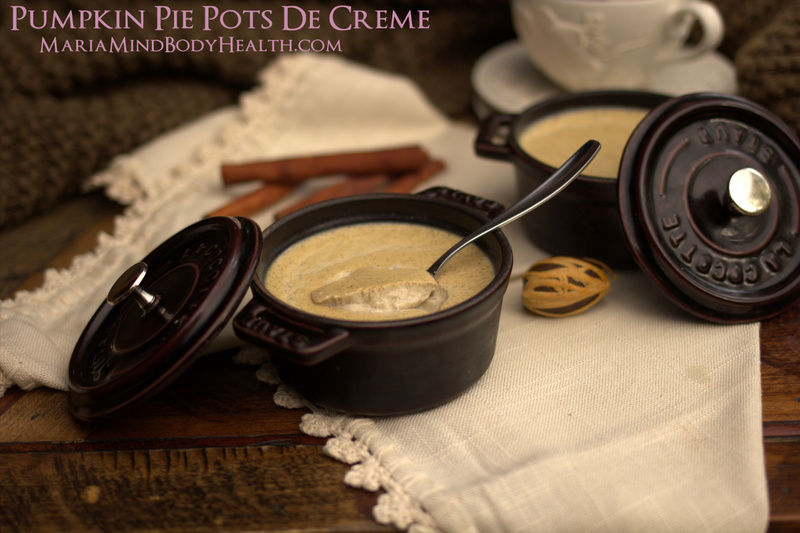 Pumpkin Pie Pots De Creme
Ingredients
2 cups coconut milk (or organic whipping cream if not dairy sensitive)
½ cup unsweetened almond milk
1 vanilla bean, scrapped clean (or 1 tsp pure vanilla extract)
6 large egg yolks
½ cup Swerve confectioners
⅓ cup strong brewed chai tea
2 tsp pumpkin pie spice
Instructions
Preheat oven to 325°F. Bring coconut milk/cream, almond milk and vanilla bean just to simmer in heavy medium saucepan over medium heat. Remove from heat.
Whisk yolks and natural sweetener in large bowl to blend. Gradually whisk into coconut milk/cream mixture. Add chai tea and extract. Strain mixture into another bowl. Cool 10 minutes, skimming any foam from surface.
Divide mixture among six ¾-cup custard cups. Cover each with foil. Place cups in large baking pan. Add hot water to baking pan to come halfway up sides of cups. Bake until custards are set but centers still move slightly when gently shaken, about 55 minutes. Remove from water. Chill custards until cold, about 3 hours. (Can be made 2 days ahead. Cover and keep chilled.)
Notes
NUTRITIONAL COMPARISON (per serving)
Traditional Pots De Creme = 252 calories, 17.6g fat, 4.4g protein, 21g carbs
"Healthified" Coconut Milk = 240 calories, 23.8g fat, 4.6g protein, 5.1g carbs
"Healthified" Heavy Cream = 194 calories, 19.5g fat, 3.6g protein, 1.8g carbs

90% fat, 7% protein, 3% carbs