Pumpkin Donuts
It is PUMPKIN SEASON!
Time to make my FAVORITE pumpkin recipes and these keto pumpkin donuts are a FAN FAVORITE!
Instead of grabbing a donut from the deli, try these keto pumpkin donuts with pumpkin glaze.

Why does everything taste better as a donut?
Not sure, but donut shapes make recipes more delicious! You can make this pumpkin donut recipe in a muffin pan but I highly suggest investing in THIS MINI donut pan and THIS STANDARD donut pan.
Pumpkin Donuts
Ingredients
1 ½ cups blanched almond flour
½ tsp baking soda
1 tsp ground cinnamon
½ tsp ground nutmeg
¼ tsp ground ginger
⅛ tsp ground cloves
2 TBS Butter or Coconut Oil
½ cup Swerve confectioners (or erythritol)
½ tsp stevia glycerite
3 large eggs
1 cup fresh OR canned pumpkin
Pumpkin Glaze:
8 oz cream cheese or coconut cream
½ cup pureed pumpkin
½ cup vanilla almond milk
1 tsp vanilla
1 tsp cinnamon
1 tsp pumpkin pie spice
3 TBS Swerve confectioners or a few drops of stevia glycerite to taste
Instructions
In a mixing bowl combine almond flour, baking soda, salt, and spices. Mix butter, sweetener, eggs and pumpkin until smooth. Stir wet ingredients into dry. Grease donut pan. Spoon batter into the pan. Bake at 325° for 30-40 minutes for standard sized donuts (less time for mini donuts). Cool and serve with pumpkin glaze! Serves 6.
To make the glaze: Combine all the ingredients in a medium bowl and beat until smooth. Let sit for 4 hours or overnight...it will thicken up.
Notes
NUTRITIONAL COMPARISON:

Krispy Kreme Pumpkin Spice Donut = 340 calories, 42 carbs, 1 fiber

"Healthified" Pumpkin Spice Donut = 198 calories, 7.7 carbs, 2.8 fiber
Testimony of the Day
"Hi Maria, You have been helping me get my life back by getting healthy. My main request was to help me get pregnant. Since starting your way less than 3 months ago I have lost 31 pounds and am off all my autoimmune disease medications. And today, I can tell you that I found out I am expecting. I am only a few weeks along and so I can't share with everyone yet but I owe you my gratitude. After a year long emotional journey, your way restored my body back to health." Carrie
Get started on your path to health today with the recently improved 30 day accelerated package! Now every day has calculations for percent of fat/protein/carbs. It has never been easier to follow the keto-adapted lifestyle.
Dawn looks amazing too!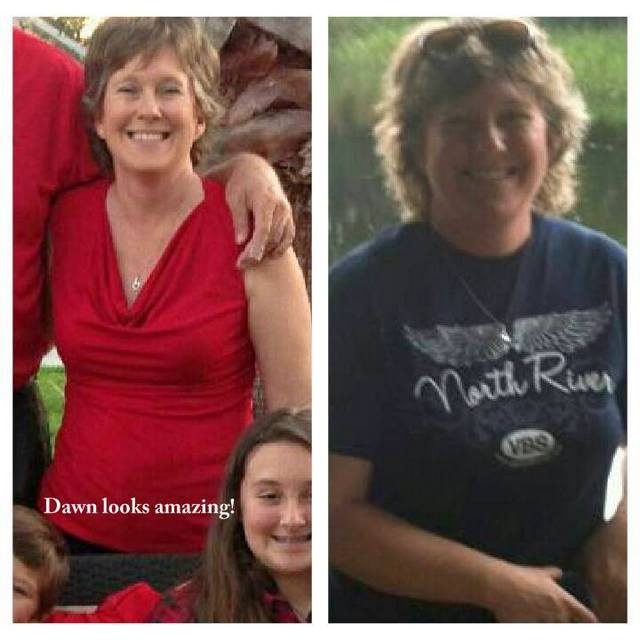 Great deals on Nut and Seed Flours
Great news!  If you use this link for your Nuts.com flour orders I can a little percentage that enables me to buy flours to experiment and make more great recipes!  So stock up on one of these great "Maria Approved" flours:
Almond Flour (I buy the 25 pound bag and keep extra in the freezer, only $4.29 a pound!)
Coconut Flour
Peanut Flour
Hazelnut flour
OR Pumpkin seed flour
Just Click HERE.  Thanks so much for your support! 🙂