Protein Sparing Stuffed Buns
If you love  my protein sparing bread, you must try these stuffed burgers!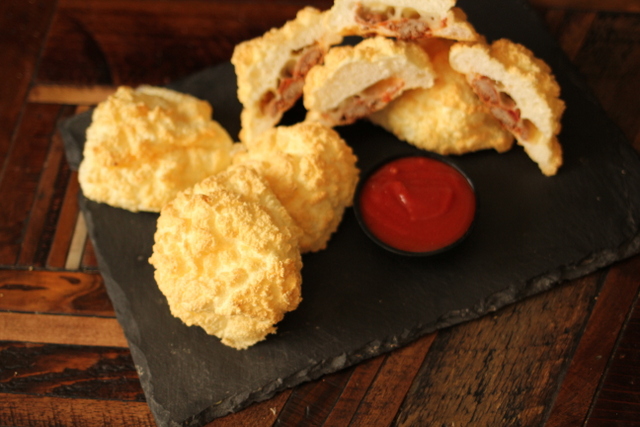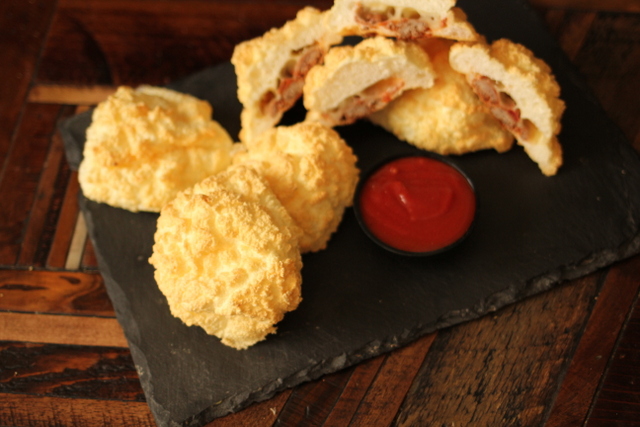 My friend Rebecca mentioned that she makes a "Cheeseburger Bun" for her family. Her traditional recipe is a flour and yeast bread, stuffed with hamburger and cheese. She tried the "healthified" recipe out with her family and the whole family loved it! Even my little sweetheart Trista liked it! Thanks Rebecca!
1 pound grass fed beef
1/4 onion, chopped
Optional: additional spices, salt and pepper
3 egg whites
1/4 cup unflavored egg white powder
1 tsp onion powder (if desired)
6 slices cheddar cheese (omit for protein sparing ratios)
In a fry pan, cook the beef and onions. Add salt, pepper and spices. Set aside.
Preheat oven to 350 degrees. Separate the eggs. Mix the whites in a clean, dry bowl (it won't work if there is water in the bowl). Mix in the unflavored protein powder. Add in the onion powder.
Place the "dough" on a greased baking sheet, top with ground beef and cheese, then top with another layer of "dough." Bake at 350 degrees for 18 minutes. Makes 6 sandwiches.
NUTRITIONAL COMPARISON (per sandwich)
Traditional Cheeseburger Bun = 365 calories, 22.1 carbs, trace fiber
"Healthified" Cheeseburger Bun = 245 calories, 1 carb, trace fiber
TESTIMONY OF THE DAY
"Hi Maria! Celebrated today…100 lbs off since January 2021, Total of 183 lbs gone!
Without you this would never have been possible. Your recipes are all my family eats now. Thank you again for changing my life!" – Felicia
Most people I consult are doing keto totally wrong. Get fast results with the my NEW Keto Packages!