Protein Sparing Éclair for Halle Berry's Birthday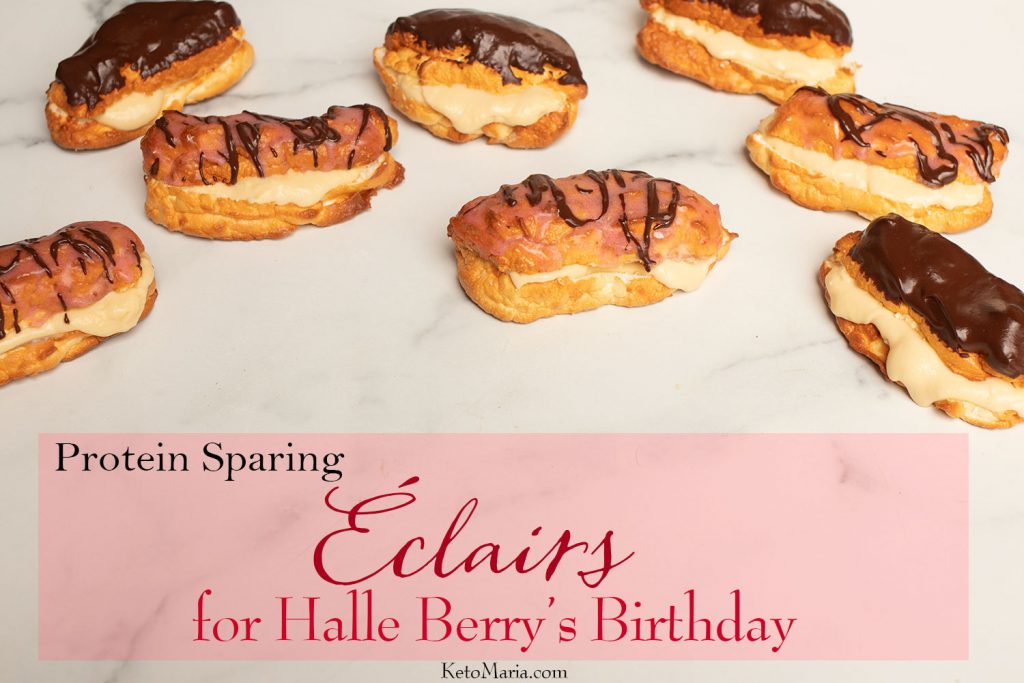 My special friend Halle Berry's birthday is on August 14th!
I had the great pleasure of making friends with the beautiful and kind Halle Berry and she wrote the forward for my Sugar Free Kids cookbook!
My boys thought we needed to write another special keto recipe for Miss Halle Berry so they helped me come up with another healthy recipe to celebrate her birthday!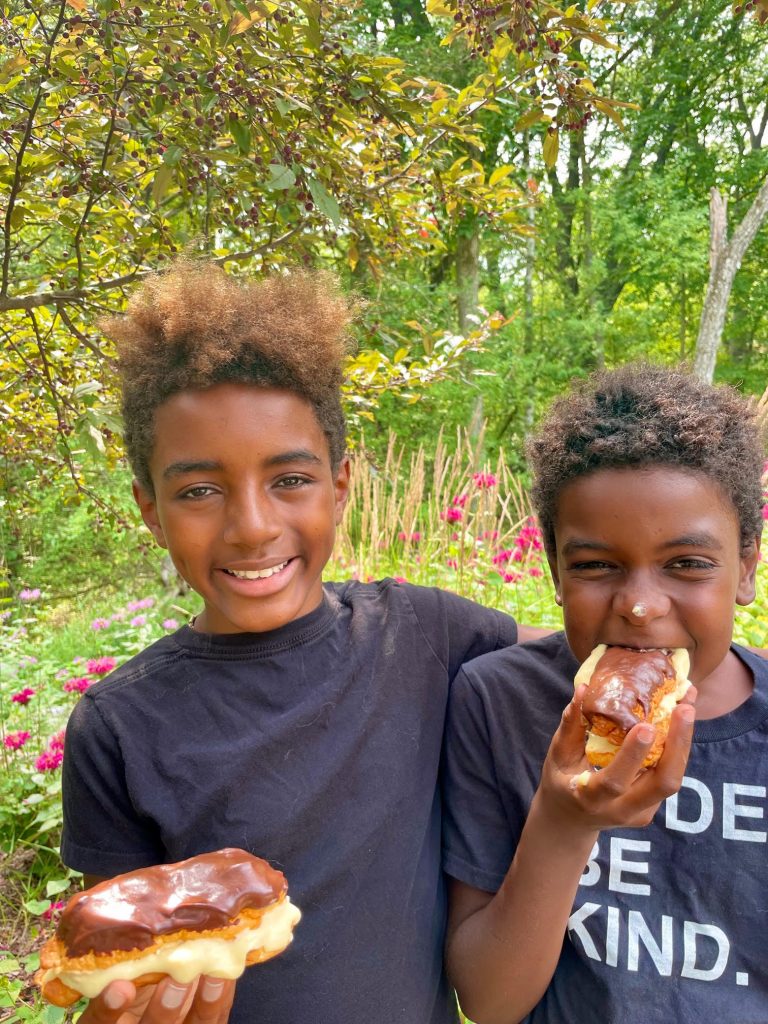 Honestly, I think this was their excuse for me to make my eclairs again!
You see, I have made keto eclairs in the past! Both of my sugar free kids said that this protein sparing éclair was even better!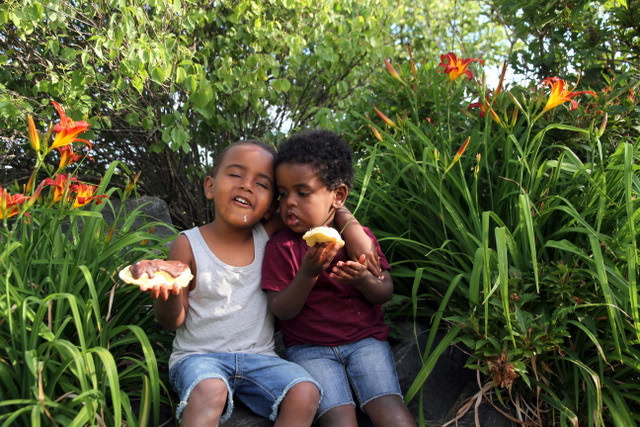 Since everyone LOVES my protein sparing wonder bread recipe, I modified my keto éclair recipe and we created Halle Berry Raspberry Protein Sparing Eclairs!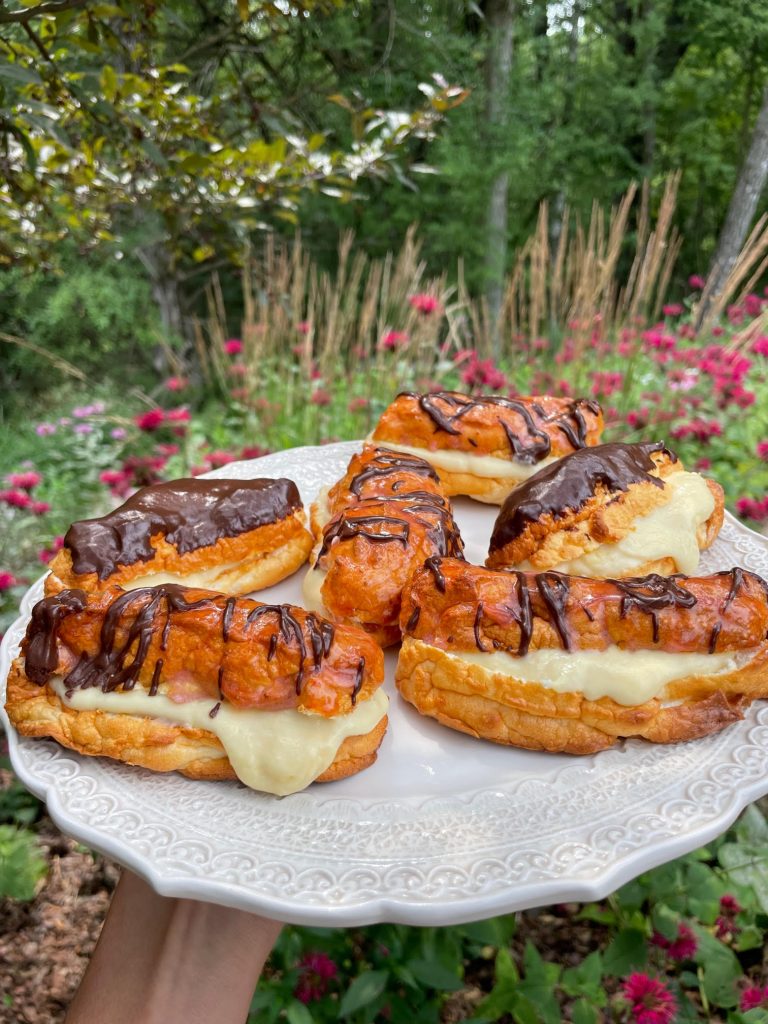 PROTEIN SPARING AND SALT 
When making protein sparing recipes, even protein sparing desserts like this protein sparing éclair, do not skip the salt!
Did you start doing protein sparing days and quit because of low energy, low moods and/or constipation???
Adding in extra (Redmond Real Salt) salt is important when you do protein sparing days because it will help you combat low energy, low moods, constipation and headaches. Instead of adding in carbs for energy, you must think about your diet and energy differently. To combat the symptoms of low energy, low moods and constipation, you first must make sure to keep your water and electrolytes up; this is why (Redmond Real Salt) salt is so important.
When staring a keto or protein sparing diet, your kidneys release much of the salt (and associated water) that they hold onto with  higher-carb diets. You need to add more water, salt and electrolytes to ensure that you don't get dehydrated. You also might want to reduce your workouts and activity levels during the first couple weeks.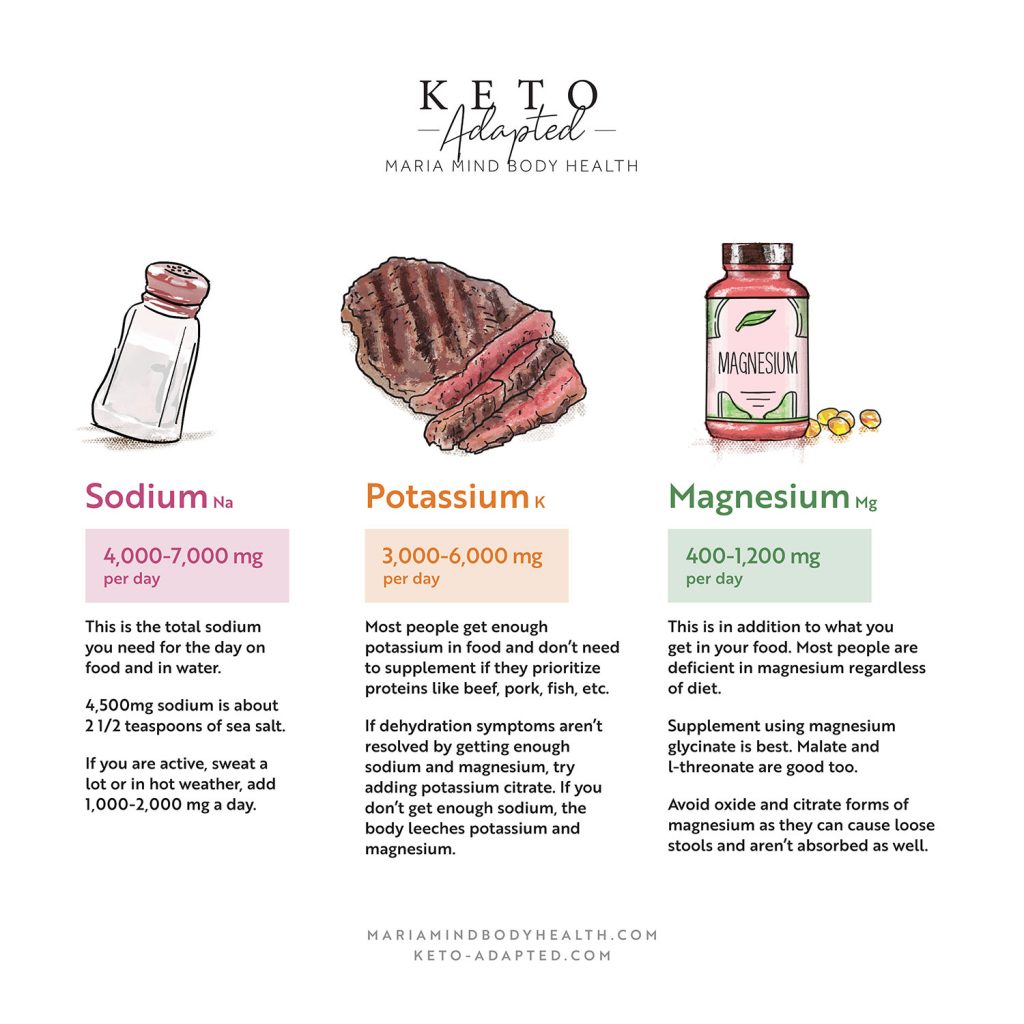 I suggest throwing out your regular table salt and replacing  it with a quality mineral-rich sea salt like Redmond Real Salt. Redmond Real salt is essential for electrolyte balance and will give you energy. After a few months of using Redmond Real Salt, you will likely find that table salt has a chemical-like taste.
Sadly most sea salts are filled with microplastics and toxins that are contaminating our oceans. Redmond Real salt is much BETTER that typical sea salt because it is harvested from ancient sea beds of Utah with a high mineral content. They contain about 70 percent of the sodium in regular salt (which has been refined, bleached, and processed until it is pretty much pure sodium chloride, often with anti-caking agents added).
The other 30 percent consists of minerals and micronutrients found in mineral-rich seas. In terms of taste, we greatly prefer these salts to regular salt; they are well worth the extra cost. Do not make the mistake of using sea salt containing dextrose, which is added as an anti-caking agent and is a form of  sugar!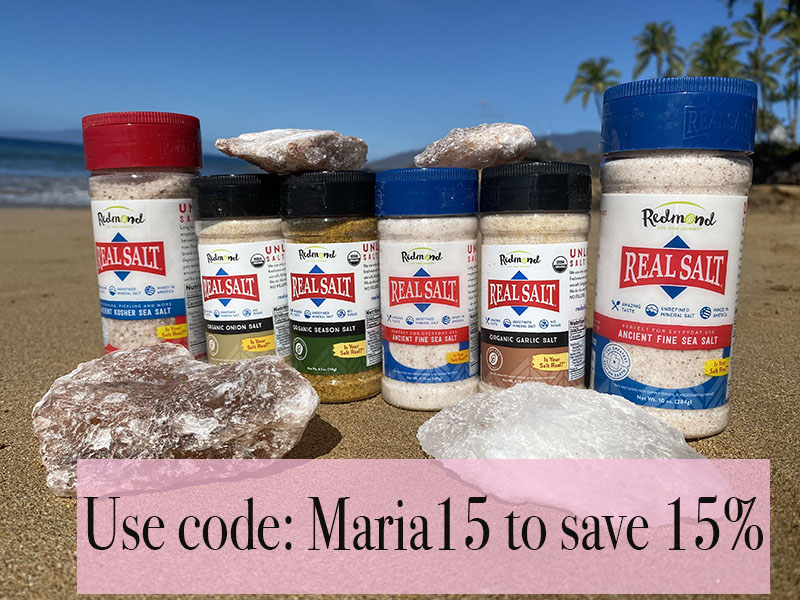 If you make my delicious protein sparing éclair recipe, please take a photo and tag me as well as Halle Berry! Those photos warm my heart!
NOTE: to make these truly protein sparing, use my protein sparing pudding recipe for better protein sparing macros.
Click HERE to learn more about Protein Sparing Modified Fasting.
Protein Sparing Eclairs
Ingredients
PROTEIN SPARING ECLAIRS:
12

large

egg whites

1/4

cup

Allulose

1/2

teaspoon

Redmond Real Salt

1/2

teaspoon

cream of tartar

to help stabilize the whites

1

cup

unflavored or vanilla egg white protein

Primal Kitchen Avocado Oil Spray
CUSTARD (see NOTE):
1/2

cup

Natural Sweetener

or allulose

4

large

strawberries

or 8 raspberries, fresh or frozen

4

large

eggs

1

teaspoon

strawberry extract

or raspberry

6

tablespoons

butter-flavored coconut oil

or butter if not dairy free
CHOCOLATE GLAZE:
1/2

cup

heavy cream

or unsweetened almond milk for protein sparing macros

2

ounces

unsweetened baking chocolate

chopped fine

1/4

cup

Natural Sweetener

or allulose

1

teaspoon

vanilla

Pinch

Redmond Real salt
Instructions
To make the eclairs, preheat the oven to 350 degrees F. Place a piece of parchment on 2 large baking sheets. Spray with avocado oil spray and set aside.

Separate the eggs (save the yolks for another recipe like my keto ice cream, hollandaise, mayo or lemon curd), and place the whites into a large bowl or stand mixer. Add the allulose, salt and cream of tartar if using and whip the whites for a few minutes until VERY stiff.

Turn the mixer to low and gently mix the protein powder into the whites until just combined otherwise the eclairs will be tough.

Spoon the mixture into 12 tube-like éclair shapes (if the whites fall, put the mixture into greased muffin tins).

Place in the oven to bake for 12 minutes or until golden and cooked through. Turn the oven off and leave the pan in the oven for another 5 minutes. Allow to completely cool before filling with custard.

To make the custard, place the natural sweetener and strawberries in a food processor and purée until smooth. Place the mixture with 4 eggs in a medium saucepan and whisk to blend; add extract and coconut oil or butter. Whisk constantly over medium heat until mixture thickens and coats back of spoon thickly (do not boil), about 6 minutes. Pour mixture through strainer into medium bowl. Place bowl in larger bowl filled with ice water and whisk occasionally until custard is cooled completely, about 15 minutes. Can be made 1 day ahead.

Cut each éclair in 1/2 and divide the cooled custard into each éclair. Top with the other half of the éclair.

To make the chocolate glaze, place the heavy cream (or almond milk) into a saucepot over medium high heat. Chop the chocolate very fine. Once the cream is simmering, remove from the heat and immediately add the chocolate and natural sweetener. Stir until the chocolate is melted and the mixture has thickened to a glaze consistency. Add the vanilla and salt. Taste and adjust sweetness to your liking. Use to dip each éclair into. Double dip if you love chocolate!
Notes
Nutritional Information (using almond milk for topping):
169 calories, 11g fat, 13g protein, 4g carbs, 1g fiber
P:E Ratio 0.9
Nutrition
Calories:
196
|
Fat:
15
g
|
Protein:
13
g
|
Carbohydrates:
4
g
|
Fiber:
1
g
|
P:E Ratio:
0.7
TESTIMONY OF THE DAY
"I'm so thankful for Maria & Craig.  This is 3.5 months progress!!!
Down 22lbs and 10+ inches. What a difference! A year ago this dress wouldn't have fit over my shoulders.  THANK YOU MARIA & CRAIG THANK YOU" – Jill
Most people I consult are doing keto totally wrong. Get fast results with the my NEW Keto Packages!