Protein Sparing Chocolate Ice Cream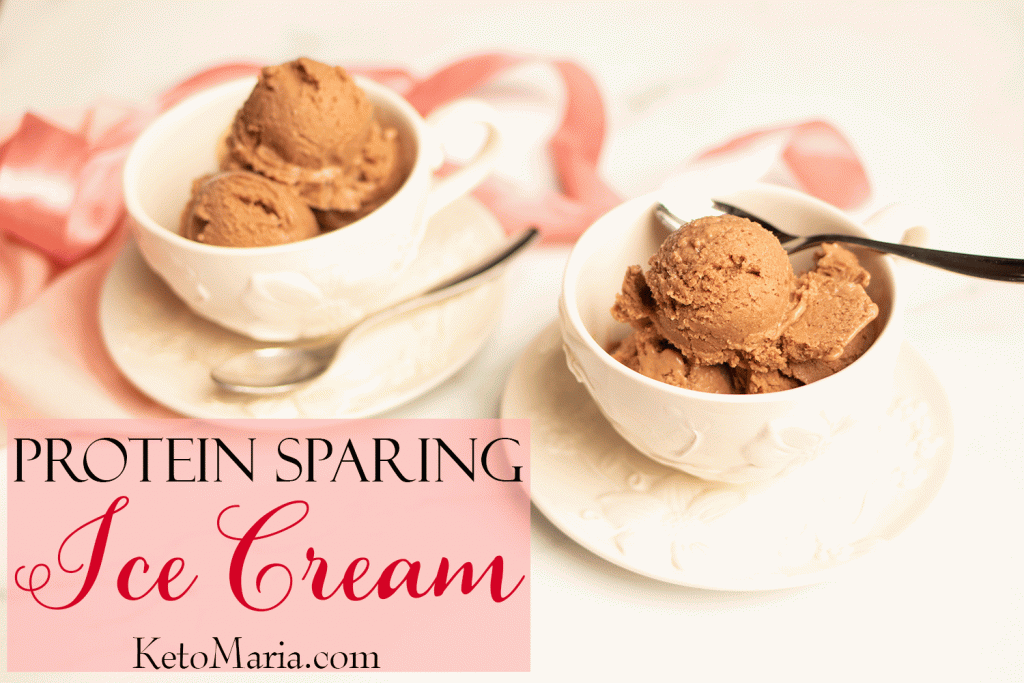 I don't know about you, but I love a smooth and creamy ice cream any time of the year!
This protein sparing chocolate ice cream is filled with protein and is absolutely delicious!
My Protein Sparing meal plans have helped so many of you lose weight after being stuck for months and even years!
One of my recipe testers said this about the Protein Sparing Chocolate Ice Cream: "For a Protein Sparing day, this is such an amazing dessert!!! The texture is, of course, like frozen pudding and reminiscent of Fudgsicles. My bar fridge sized freezer isn't very cold so this ice cream scooped beautifully without having to thaw for 8 minutes. A winner recipe!" Erin

Recipes like this Protein Sparing Chocolate Ice Cream can be found in The Art of Fat Loss!
My Protein Sparing protocol is something I have perfected over 20 plus years of helping clients lose weight and heal their bodies. Protein Sparing Modified Fasts (PSMF) are an awesome way to improve and speed up weight loss, break stalls and get faster results. There is an amazing introduction in the beginning of The Art of Fat Loss which teaches you how to do Protein Sparing Modified Fasting safely and effectively!
I have been asked to write a book for bariatric patients and The Art of Fat Loss and my Protein Sparing books are perfected for those patients! They are focused on protein and nutrient-dense foods that help you maintain muscle while losing fat!
The Art of Fat Loss book takes weight loss and healing to a whole new level with a lot of information about how to do PSMF and why they work, over 65 amazing recipes including PSMF versions of favorites like hard boiled egg pudding, bourbon chicken and more! Same great flavors but even better for fat loss results.
All of the recipes in The Art of Fat Loss are gluten free, dairy free, nut free and soy free. I had 6 recipe testers and they absolutely loved the recipes and still use them often!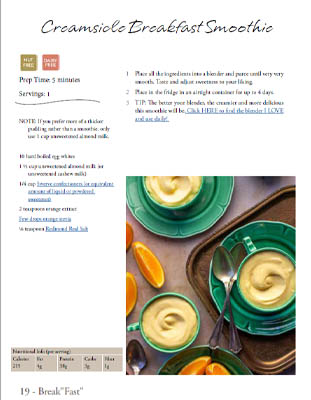 We also included a month (4 weeks of 3 PSMF days each week) of meal plans that include grocery lists making it super easy to include PSMF and get results fast!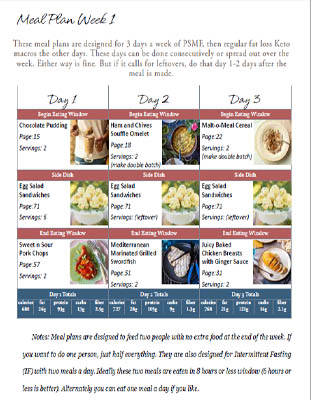 This is a pdf ebook that can be viewed on any device or computer.
If you prefer a PRINTED COPY, you can get your ebook printed at PrintMe1.com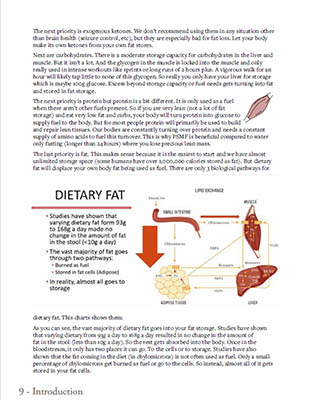 Protein Sparing Modified Fasts are a powerful tool for fat loss and healing. Here is a video where I answer questions about Protein Sparing Modified Fasts.
When you do Protein Sparing Modified Fasts, collagen does not count towards your protein goal. It doesn't have a complete amino acid profile. It is best to eat real food!
If you would like to make a difference and support a small family rather than making a minuscule sale for a large company, I am happy to announce that you can now get my books as a high quality ebook that works on any platform (all done by my wonderful husband!). This is an ebook format that works on any computer or mobile device. It is a beautiful pdf that has all the full color pages and layouts as the printed books with click-able table of contents and searching capabilities. This is extremely useful when trying to find a recipe. These books are much higher quality than the ebook platforms (kindle, apple). Plus, most of the profits don't go to Amazon or apple!
If you prefer print books over ebooks, I suggest printing the books out and put the pages in a 3 ring binder! You can organize pages and recipes as you like! I put my favorite recipes in the beginning!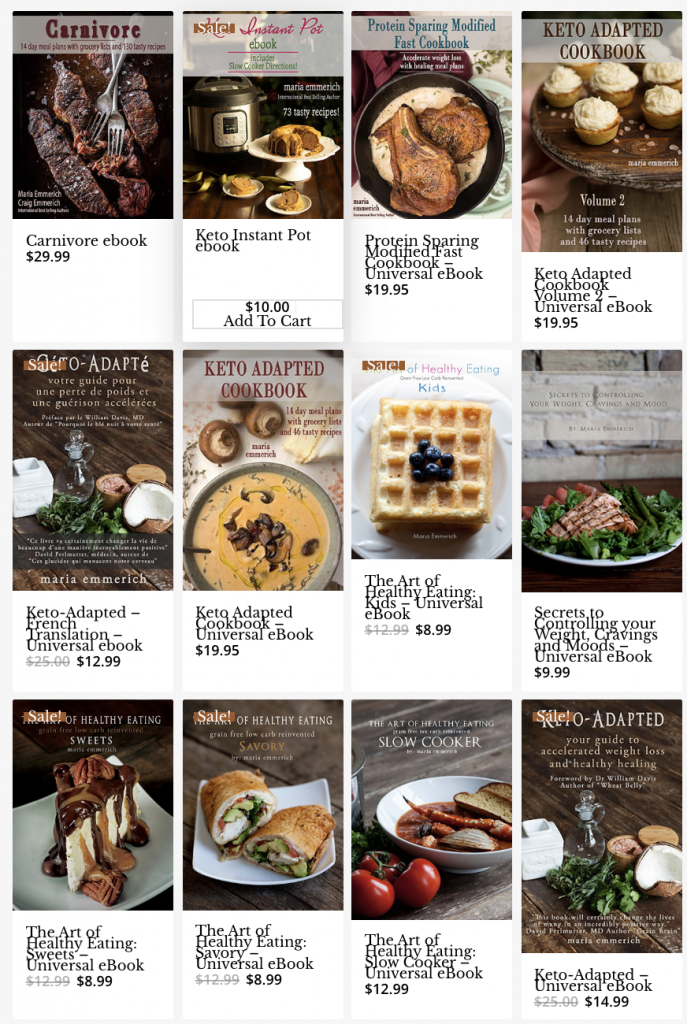 I use my Vitamix daily! No lie. I use it for everything. I make my sauces in it, salad dressings (my Ranch is the best!), my keto soups that I want pureed, and it makes my hard boiled chocolate pudding and protein sparing chocolate ice cream into the creamiest ice cream!
Click HERE to learn more about Protein Sparing Modified Fasting.
Yes, a Vitamix is a pricy gift, but I went through a cheap blender almost every year. My Vitamix has lasted 10 years! It is good investment in my mind!
Protein Sparing Chocolate Ice Cream
Ingredients
10

large

egg whites

I used Bob Even's 100% egg whites

3/4

cup

unsweetened almond milk

or unsweetened cashew milk or hemp milk if nut free

1/2

cup

allulose

or more to desired sweetness

2 ½

tablespoons

unsweetened cocoa powder

2

teaspoons

vanilla extract

1/2

teaspoon

ground cinnamon

⅛

teaspoon

Redmond Real Salt
Instructions
Place the egg whites and in a large skillet and cook over medium high heat until scrambled and cooked though. Chill in the fridge until completely chilled.

Place all the ingredients into a blender and puree until very very smooth. Taste and adjust sweetness to your liking.

Place mixture into an ice cream maker and churn for 15 minutes or until the magic happens and ice cream is thick. Click HERE to find the Ice cream maker I LOVE and it is on SALE!

Store in an airtight container in the freezer for up to a month.

NOTE: If ice cream is too hard, allow to sit at room temperature for 8 minutes before serving.
Nutrition
Calories:
67
|
Fat:
1
g
|
Protein:
10
g
|
Carbohydrates:
2
g
|
Fiber:
1
g
|
P:E Ratio:
5
TESTIMONY OF THE DAY
"Maria, I know you probably get about a million "thank-you's" a day, BUT I just wanted to add to the list! As a 45-year- old woman who only had initial success on keto, your guidance has been an absolute GAMECHANGER!
Simply lowering my fat intake, upping my protein, and lowering carbs (including whole carbs grams, not net!) has finally moved the scale again for me. I was becoming so discouraged for a while that I found myself veering off of keto, more frequently, even though I knew it made me feel physically better.  I knew something had to change, and your method has brought both success in my life, and hope to my heart.
I swear you are one of the most valuable thought leaders in the keto world, and I'm not sure if you hear this enough, with so many conflicting messages and theories out there! I want to shout your message at the top of my voice in every keto group I'm in, because I know it can help so many others like myself! Needless to say, I'm a huge fan of you and your work. Be encouraged to continue on your efforts, although I'm sure it's not always easy when faced with opposition. You are literally changing so many lives, by helping to heal our bodies. THANK YOU for all you do!
Hope you and your family are beyond blessed, you are absolutely an amazing force in this world!!" Terri
Most people I consult are doing keto totally wrong. Get fast results with the my NEW Keto Packages!