Protein Sparing Chocolate Bread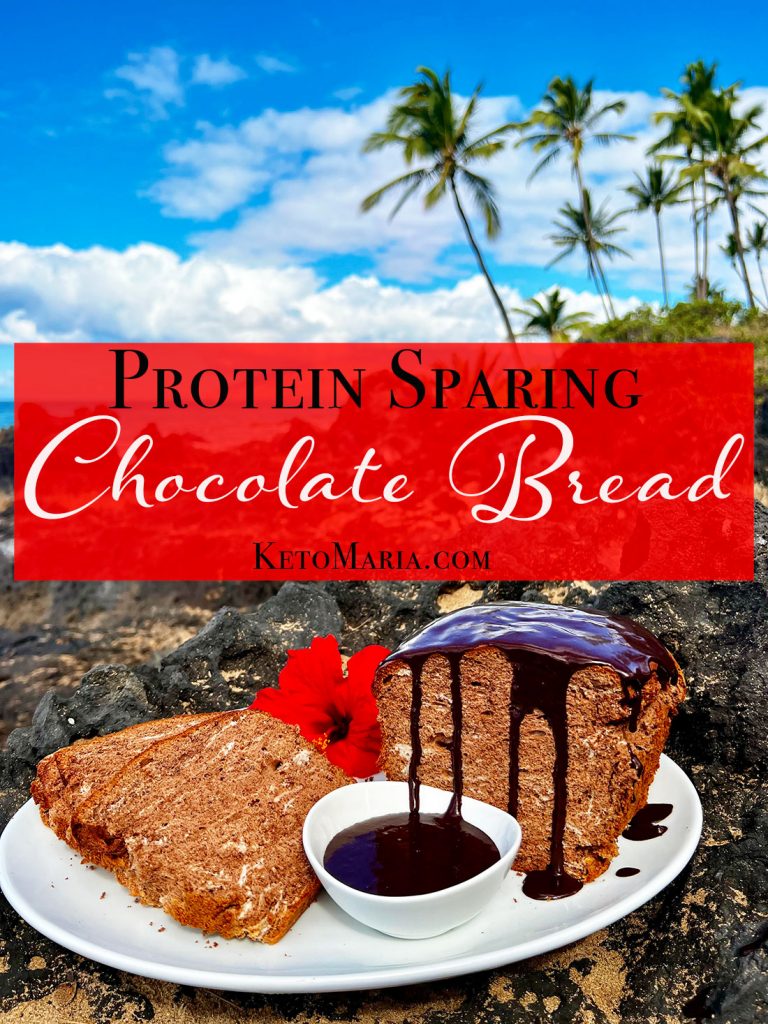 If you love my protein sparing bread recipe and you love chocolate, you are going to LOVE my recipe!
I have had my protein sparing chocolate bread recipe on my support group site Keto-Adapted.com for a few months and I thought it was time to share it with all of you! If you are looking for support with your health and weight loss journey, I hold weekly meetings with my platinum members and all the members get access to exclusive protein sparing recipes, my exercise videos and so much more! Check it out HERE! Or you can comment below for more consultation options!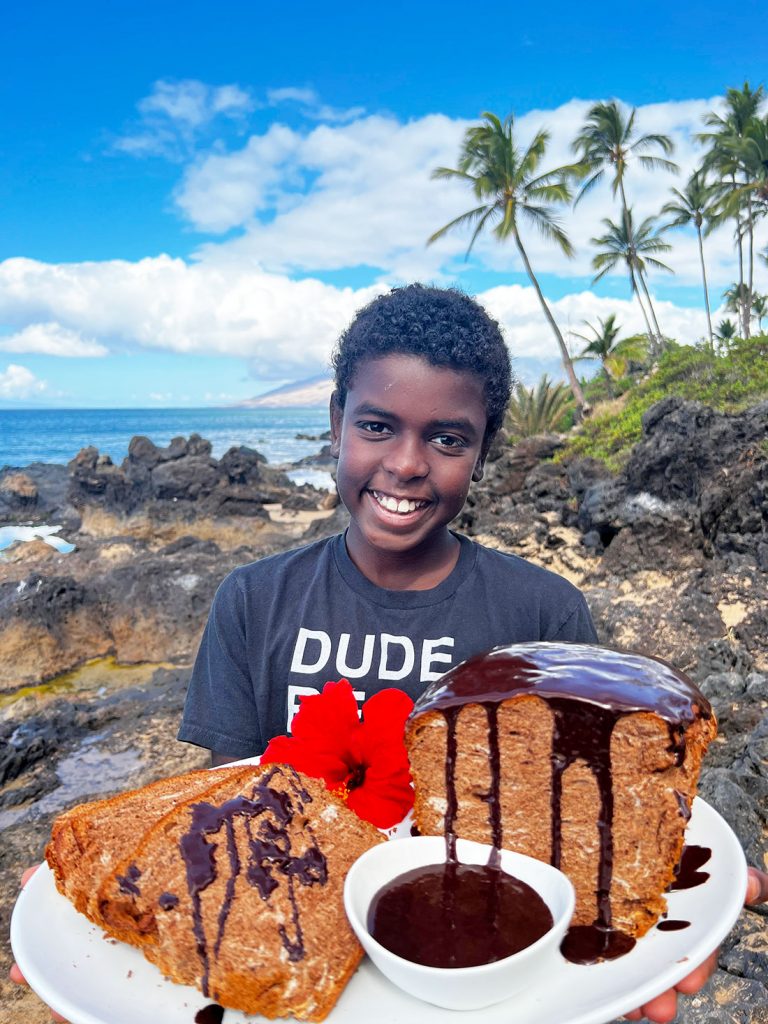 To make my Protein Sparing Chocolate Bread, I always use Further Food chocolate collagen!
Further Food gelatin and collagen peptides are both excellent sources of collagen. Both their Collagen & Gelatin are sourced from the highest quality, grass-fed, pasture-raised, hormone-free, and antibiotic free bovine collagen.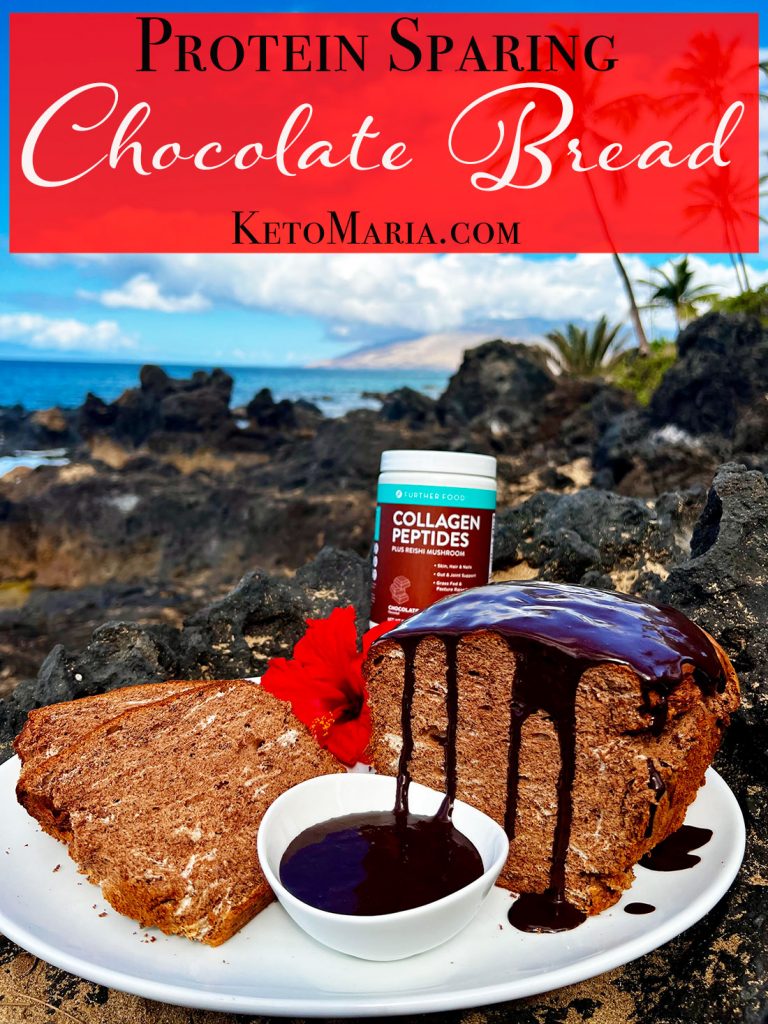 The benefits of collagen and gelatin are astounding! Just eating my delicious Protein Sparing Bagels helps support skin elasticity & hydration, longer hair & nails, stronger bones & joints, faster recovery between workouts, increased flexibility, improved digestion, and it even keeps you feeling full and satiated for longer!
A interesting fact is that 1/3 of the protein in your body is collagen: skin, hair, nails, joints, gut, bones, ligaments.
Collagen doesn't support muscle but it does support other parts of a healthy body. Especially our gut!
Further Food Collagen Peptides dissolve instantly in any recipe, and gelatin naturally thickens recipes.
Use code MARIAMINDBODY is for 20% off site-wide !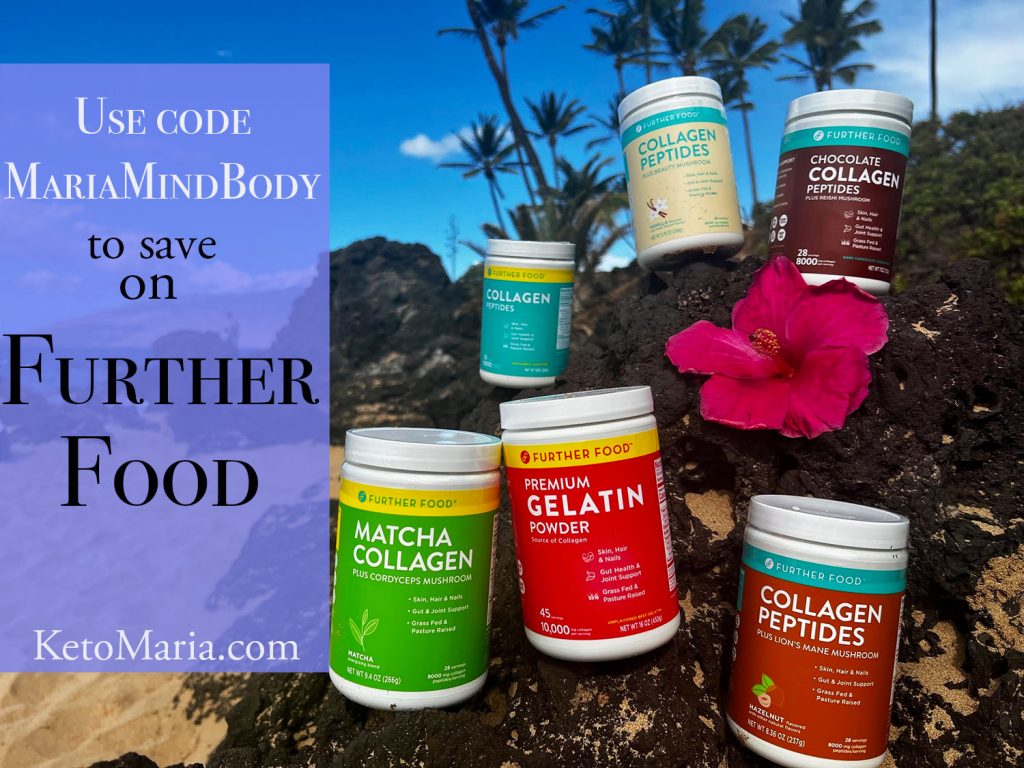 Protein Sparing Chocolate Bread
Instructions
Preheat oven to 325 degrees F. Line a bread pan parchment and spray with avocado oil spray. Set aside.

Place the egg white protein, allulose, gelatin, salt, and cream of tartar into the bowl of your stand mixer (or any large bowl). Stir to combine well.

Add the water and stevia. Turn the mixer to high (or a hand mixer on high speed) and whip for at least 5 minutes or until stiff peaks form. Click HERE to find the 8 quart stand mixer I have so I can make 2 loaves of psmf bread at once! Makes a GREAT gift!

Add the cocoa powder and chocolate collagen and turn mixer to low and gently combine, being careful to not deflate the mixture.

Note: If adding yolks, lightly combine. But note, the yolks will increase fat and can increase likelihood of falling.

Bake for 40 minutes or until cooked though and golden brown for a loaf. (for buns, bake for 15 minutes or until golden and cooked through).

Meanwhile make the chocolate glaze by placing the collagen into a small bowl and slowly add a few tablespoons while stirring until you get a glaze. If the glaze gets too thick, add more almond milk, if it gets too thin, add more collagen.

Remove from the oven and cool completely before topping with glaze and slicing.

Store extras in an airtight container in the fridge for up to 5 days. Can be frozen for up to a month.
Nutrition
Calories:
99
|
Fat:
1
g
|
Protein:
18
g
|
Carbohydrates:
3
g
|
Fiber:
2
g
|
P:E Ratio:
9
TESTIMONY OF THE DAY
"I would like to thank Maria and Craig Emmerich for their dedication to everyone who wants to be healthy, and disease free.

I started at 225 pounds. But in the last few years, I suffered a break in my femur which was a setback of its own. But also allowed myself to be lured into a few foods that are labeled as, but truly not keto. I was stuck, always around 153-156.

I'm now following the Emmerich way and since doing my macros on Maria's website (Keto-Adapted.com), learning how to do protein sparing modified fast days, being in her support group and cleaning up my food list, I've finally broken through the long stall.

I'm now at 139 pounds and I'm going to step up my exercise routine. Thanks again Maria and Craig for all the hard work and help learning the right way to do keto. " Carole
Most people I consult are doing keto totally wrong. Get fast results with the my Mind-blowing Keto School!