Protein Sparing Bread French Toast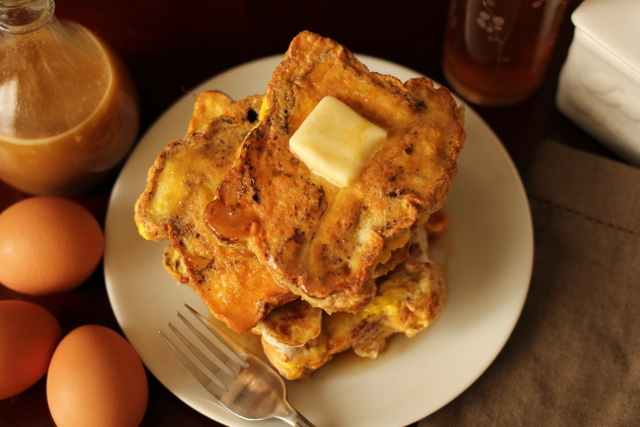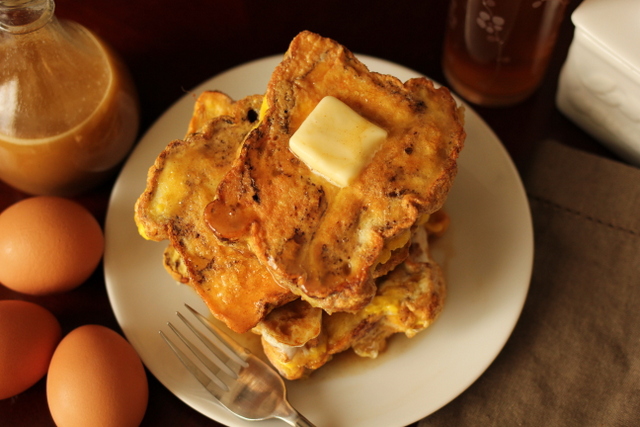 Testimony of the Day
"I'm not a doctor or a scientist. I'm just a 47 year old lady who has had IBS for at least 20 ears and was diagnosed with fibromyalgia a little over 10 years ago. I hadn't had normal BM's or a day without pain for so long it became my new normal. I had just learned to live with it. There were days I didn't have the strength to pick up a coffee mug. Since I have been following Maria, I no longer have IBS symptoms, and no fibro pain. I feel great! As an added bonus…I have lost almost 50 pounds and weigh what I did before the birth of my oldest child. My energy is great. My moods are stable. And her recipes have made it soooo easy. Thanks Maria." – Linda
Get started on your path to health today with the recently improved 30 day accelerated package! Now every day has calculations for percent of fat/protein/carbs. It has never been easier to follow the keto-adapted lifestyle.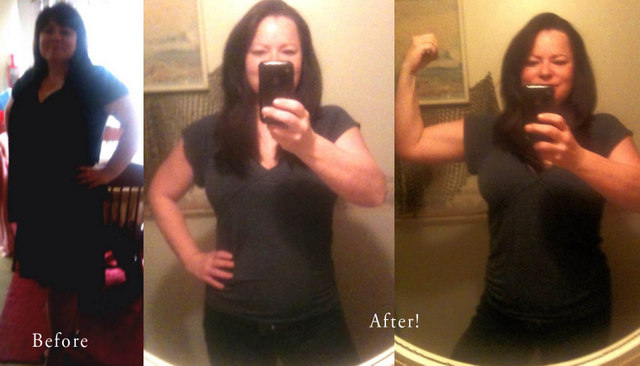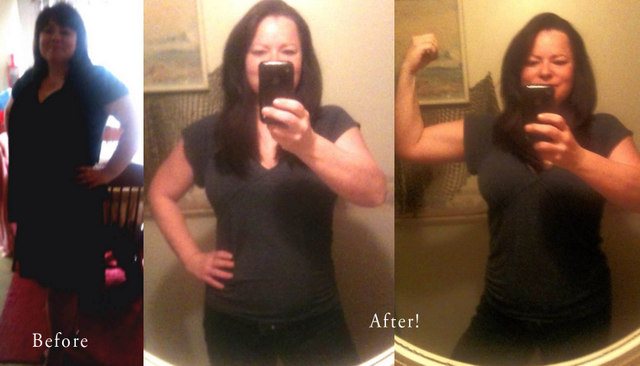 Intermittent Fasting
Breakfast isn't the most important meal of the day … "breaking your fast" is!
I remember when I first heard about "intermittent fasting." I thought, no, no, no. This is not good for anyone who wants to maintain their muscle. But after diving into what happens when you fast on a well-formulated keto-adapted diet, I realized that not only do you maintain your muscle, but there are other amazing benefits as well. As I started putting this into practice, I not only experienced the physical benefits, but the mental benefits were outstanding! I now work and write early in the morning in a fasted state for about three hours and my mind has never been clearer.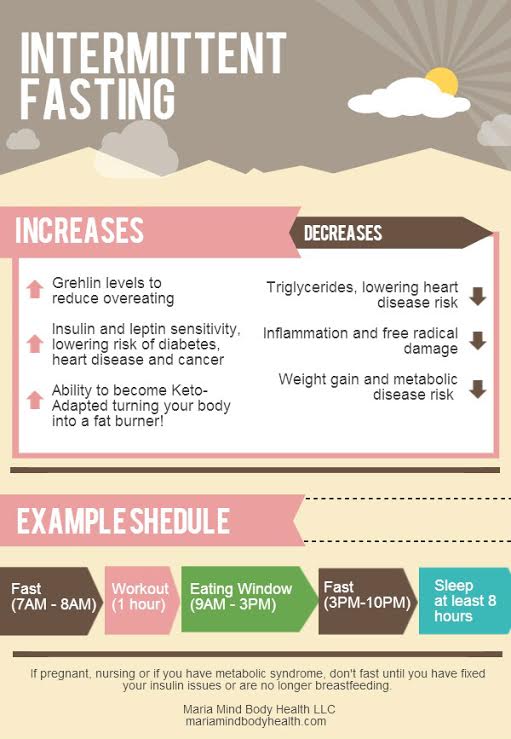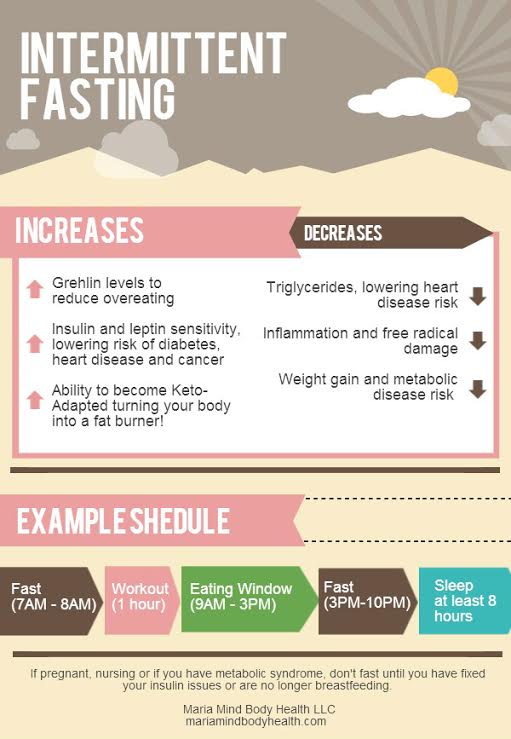 Intermittent fasting came into my life almost by accident. With the increased amount of fat I ate (while also moderating my protein), not only was I losing weight, but I was no longer "hangry." When you are eating the highest nutrient-dense foods like herbs, spices, organic egg yolks, and organic organ meat, your cells are satiated.
Fasting is not a diet. It is a pattern of eating. You can eat very poorly while practicing intermittent fasting, a decision that will cause you to not reap as many benefits than if you were to eat a well-formulated keto-adapted diet. Fasting really isn't as drastic as it sounds. When you sleep, you are starting to fast a little. During the first 10 hours after eating, you are digesting and absorbing nutrients. It isn't until after not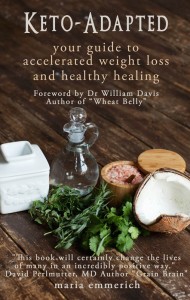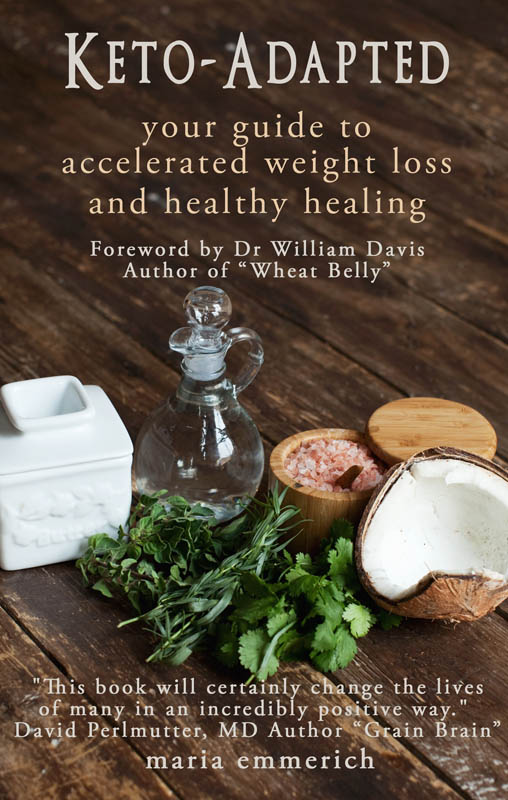 eating for 10 hours do you actually get into a fasted state. If you keep your window of eating open to only 8 hours of your day, then after 12 hours of not eating, you get into a fasted state where you can burn fat more efficiently.
I know this may sound impossible. What I find interesting is that with most dieting, the mental part is easy but the physical part is hard. What I mean by that is knowing you need to cut carbohydrates and gluten is easy, but the physical act of making those changes is the hard part. With fasting, it is the mental part that blocks many clients from even trying it. It sounds impossible, so they don't even try. I was there, too. I did not like the idea of fasting or at least I thought I didn't. I liked eating. But since I was a sugar burner, I always wanted to eat. Now that I'm keto-adapted, I save so much time by not being plagued by thoughts of food all day.
Read more about Intermittent Fasting and how it helps heal our bodies in Keto-Adapted.
Click HERE to get a limited edition Hard Cover.
Click HERE to get a soft cover.
Thank you all for your love and support!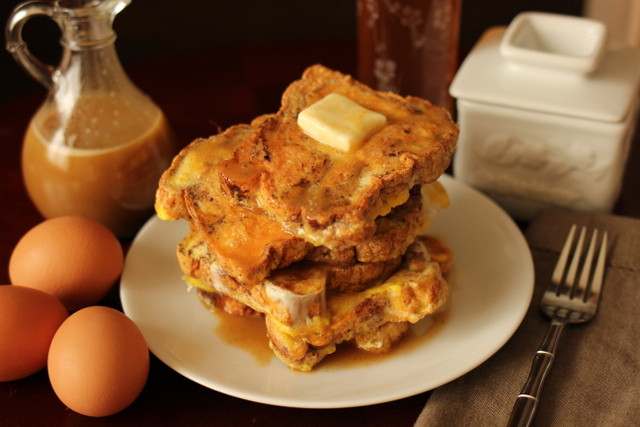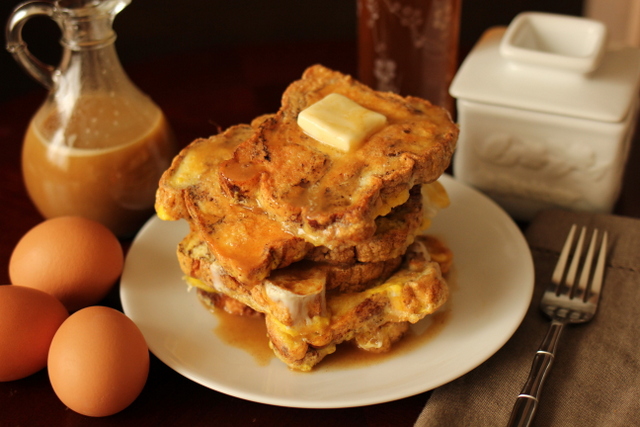 Protein Sparing Bread French Toast
Ingredients
PROTEIN BREAD:

12

eggs

separated

1

cup

unflavored egg white

4

oz

cream cheese

softened (OR reserved yolks)

FRENCH TOAST:

2

eggs

1/2

cup

unsweetened almond milk

or coconut milk

1

tsp

vanilla

1

tsp

ground cinnamon

SYRUP:

1/2

cup

butter

or coconut oil

1/2

cup

Natural Sweetener

1/2

cup

unsweetened almond milk
Instructions
TO MAKE BREAD:

Preheat the oven to 325 degrees F.

Separate the eggs (save the yolks), and whip the whites for a few minutes until VERY stiff (I use a stand mixer on high for a over 8 minutes).

Gently mix the protein powder into the whites. Then slowly fold the softened cream cheese (or reserved egg yolks) into the whites (making sure the whites don't fall).

Grease two bread pans with coconut oil spray and place the "dough" in the pans.

Bake for 40-45 minutes or until golden brown.

Let completely cool before cutting or the bread will fall.

Cut into 18 slices.

I keep this bread in the freezer at all times to make sandwiches.

TO MAKE FRENCH TOAST:

Grease a cast iron skillet with coconut oil and heat to medium high.

In a medium bowl, combine 2 eggs, unsweetened almond milk, vanilla and cinnamon.

Dip the slices of protein bread into the egg mixture.

Place the drenched protein bread onto the hot skillet.

Grill until golden brown on both sides.

Remove from skillet and repeat with remaining bread.

TO MAKE SYRUP:

Meanwhile, make the sauce by placing the butter in a saucepan over high heat. Using Swerve: Before you begin, make sure you have everything ready to go - the almond milk and the butter next to the pan, ready to put in. Work fast or the sweetener will burn. Heat butter on high heat in a heavy-bottomed 2-quart (2 L) or 3-quart (3 L) saucepan. As soon as it comes to a boil, watch for specks of brown (this is brown butter....so good on veggies!). Immediately add the Swerve and the almond milk to the pan. Whisk until sauce is smooth. Let cool in the pan for a couple minutes, and then pour into a glass mason jar and let sit to cool to room temperature. Store in the refrigerator up to 2 weeks.

Place the French Toast on a plate and top with syrup. Enjoy!
Notes
NUTRITIONAL COMPARISON (per slice)
White Bread = 70 calories, 1g fat, 2g protein 14g carbs, 0.5g fiber
"Healthified" Bread = 75 calories, 5.7g fat, 6g protein, trace carbs, 0g fiber (69% fat, 31% protein, 0% carbs) Traditional French Toast = 299 calories, 14g fat, 4.3g protein, 39g carbs, 0.8g fiber
"Healthified" French Toast = 125 calories, 10g fat, 6.4g protein, 0.7g carbs, 0g fiber (72.3% fat, 20.5% protein, 2.2% carbs)
Another great testimony of the Day
"On a very positive note, my first few days of the program (30 day accelerated meal plans) have netted a 7 lb loss which is equal to what I experienced doing the Hcg diet. EXCEPT I AM NOT STARVING!!! 🙂
Thanks again!" -Mike
Way to go Mike!
Eating out and making healthy choices for your body can be tough! Ordering an omelet on your Pure Protein and Fat days should be a safe bet, but think again! Clients often complain about acid reflex after a dining out experience; could it be hidden wheat in the OMELETS? YEP!  IHOP adds pancake batter to their omelets. That's right – they add sugar, carbs and WHEAT to their eggs for the omelet base for "fluffiness"… yuck!
A spinach and mushroom omelet is 24 carbs and 7 grams of sugar! That just isn't right.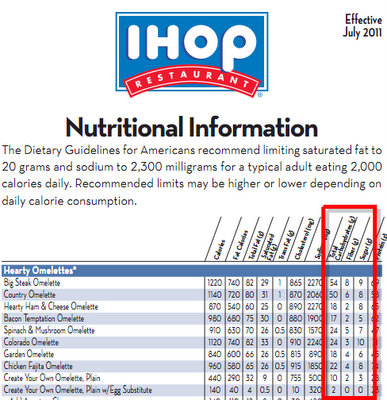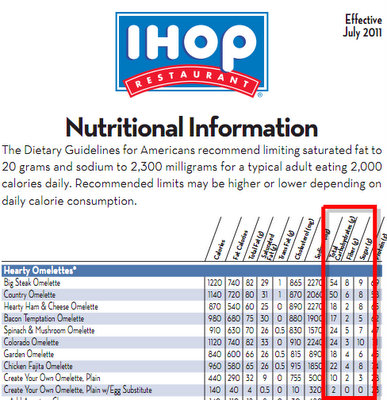 Book Testimony of the Day
"Hello, Maria, 
I won't take much of your time. Just wanted you to know I have become a keto-adapted lady and my life has improved in every way possible. Thank you. You are one of Gods gifts to the world. (if only more would listen)!I have referred your books to everyone I know and most of them have purchased them on kindle! After a few months of "Keto-Adapted"." -Emily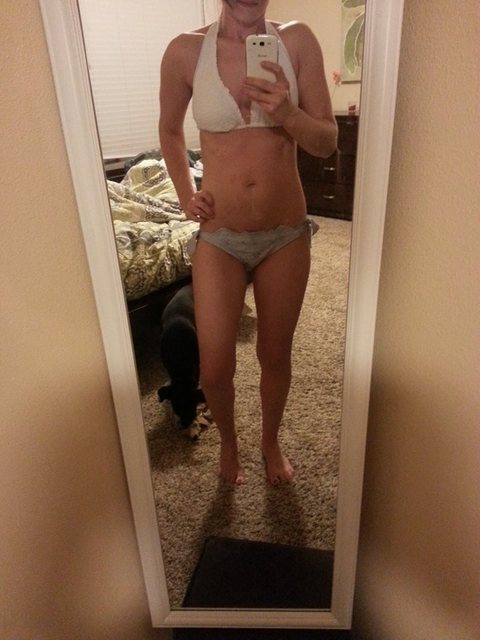 Way to go Emily! You look amazing! To read more tips on how to accelerate weight loss, check out my book, Keto-Adapted. Some awesome tips include Activating Brown Fat, Intermittent Fasting, the After-burn effect, supplement suggestions and much more!
If you would like to help out a small family, rather than large business, I am happy to announce that you can now get my books as a high-quality ebook that works on any platform. This is an ebook format that works on any computer or mobile device. It is a beautiful pdf that has all the full-color pages and layouts as the printed books with a click-able table of contents and searching capabilities. This is extremely useful when trying to find a recipe. These books are much higher quality than the ebook platforms (Kindle, apple). Plus, most of the profits don't go to Amazon or apple! Just go here to get your copy!