Protein Sparing Bread Chicken Salad Puffs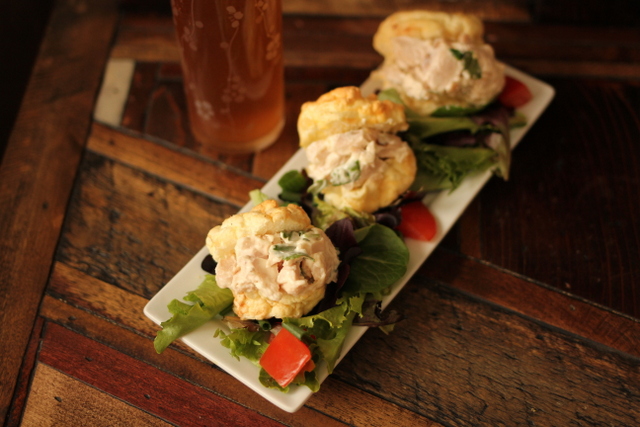 My Protein Sparing Bread Chicken Salad Puffs are an awesome appetizer to make ahead for an upcoming party.
I made the protein sparing bread puffs a week ahead and I stored in the freezer. I also made the filling a day ahead and kept in the fridge until just before serving.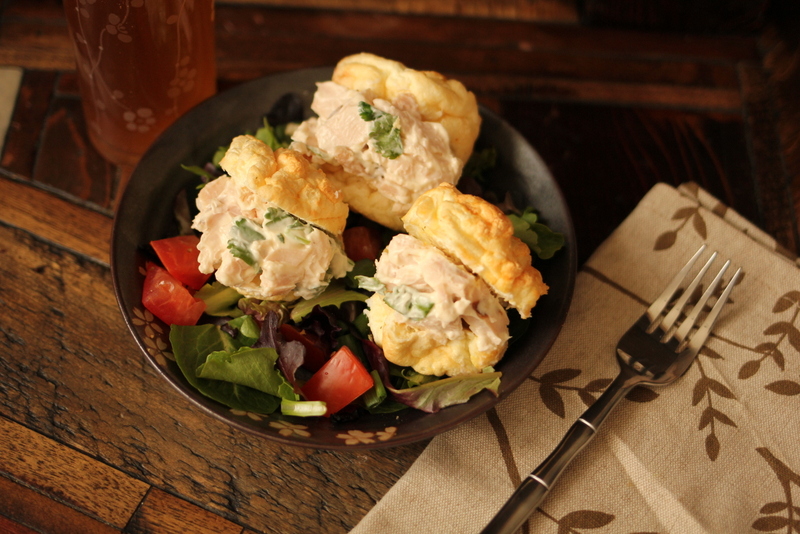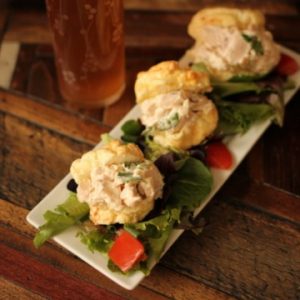 Protein Sparing Bread Chicken Salad Puffs
Ingredients
"Puffs":

3

eggs

separated

1/2

tsp

cream of tartar

3

oz

cream cheese

softened (or you could use 2 tablespoons allulose to keep it dairy free and lower fat for PSMF macros)

1/2

cup

unflavored egg white or whey protein

CHICKEN SALAD FILLING:

1

chicken thigh

cooked and shredded

2

pieces

sugar free bacon

2

oz

blue cheese

crumbled (if not dairy sensitive)

4

ounces

homemade mayo
Instructions
Preheat oven to 375 degrees. Separate the eggs and reserve the yolks for another recipe (creme brule anyone?).

In a large bowl, whip egg whites and cream of tartar until VERY stiff. Then add the protein powder. Using a spatula, gradually fold the cream cheese or allulose into the egg white mixture, being careful not to break down the whites.

Place round balls of dough onto a GREASED baking sheet (or a mini muffin tin works great). Bake at 375 degrees for 10 minutes. Keep oven shut, and leave the puffs in there to cool.

To make the chicken salad filling, in a large bowl, mix together all the ingredients. Salt and pepper to taste. Stuff into protein sparing bread puffs! Makes 12 servings.
Notes
NUTRITIONAL COMPARISON (per 2 puffs):
Traditional Club Puff = 240 calories, 10 carbs, 0 fiber, 10g protein
"Healthified" Club Puff = 109 calories, trace carbs, 0 fiber, 15g protein
TESTIMONY OF THE DAY
"And just like that 10 lbs gone. I'm so astonished how quickly these lbs have come off after being stalled for more than six months on high fat carnivore. I started the Emmerich woe 2 weeks ago.

A big thank you to Maria and Craig. I bought the psmf package (on Keto-Adapted.com ) to start and now I'm a member. So excited for this new journey. Their meal planner is awesome." – Angela
Most people I consult are doing keto totally wrong. Get fast results with the my Mind-blowing Keto School!