PEPPERMINT FUDGE
I just love Christmas! I sure miss my kayak and bike, but I do like slowing down and enjoying time in the kitchen with friends and family.
It is such a special time of the year however this year I have been so busy with work it is almost Christmas and I feel that I haven't celebrated as much as I have in the past. So I decided to put work on hold this weekend and ask my girlfriends over to make massive amounts of Keto goodies. I told them to pick out any recipes they want to make and bring butter!
I can't wait!!!!
But I could use your help… what is your favorite Christmas movie? I love a great Christmas movie!!!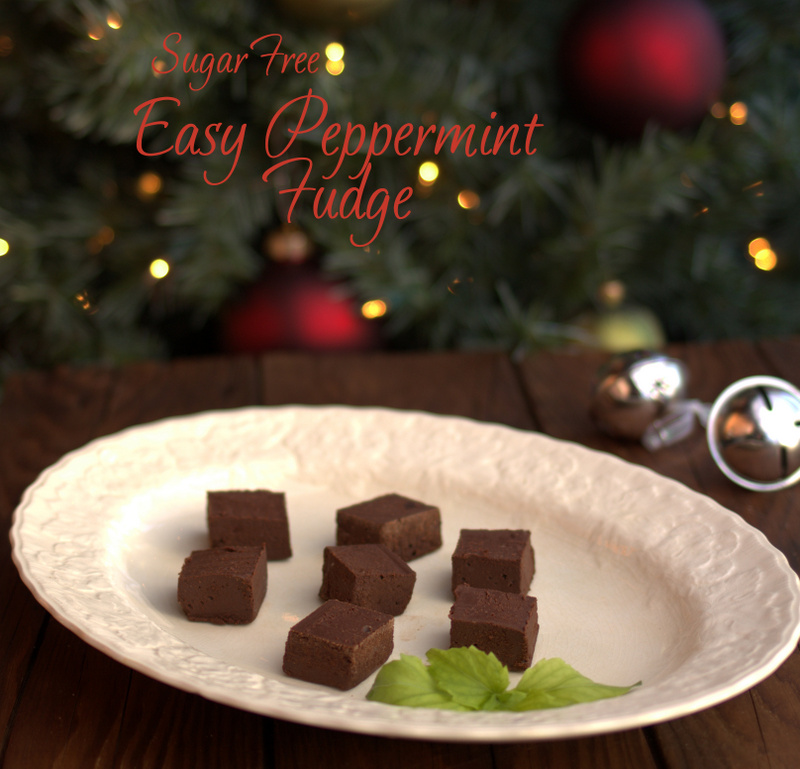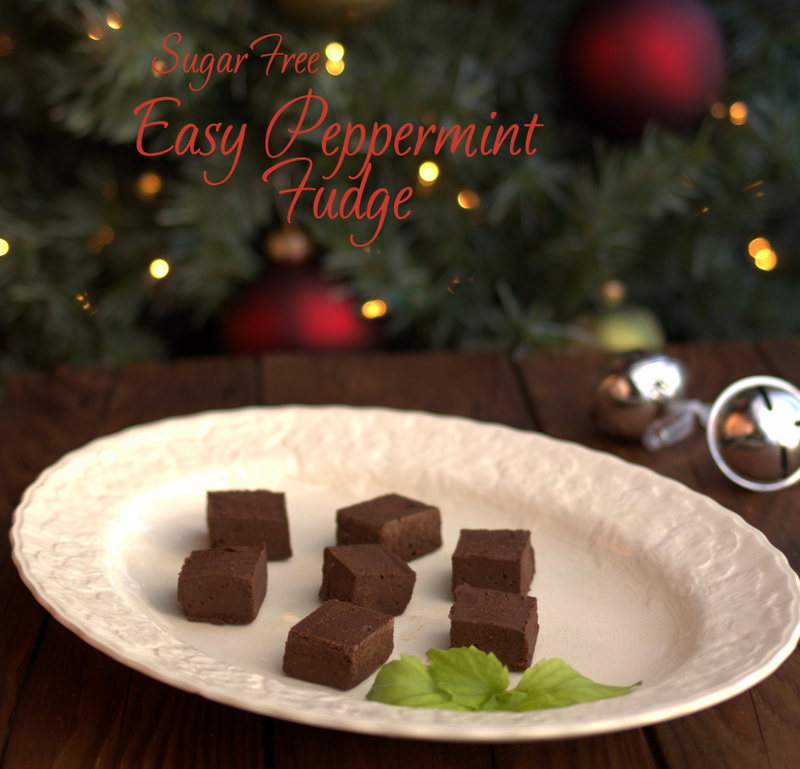 If you love chocolate and mint together, this is one tasty fat bomb you will not want to forgo!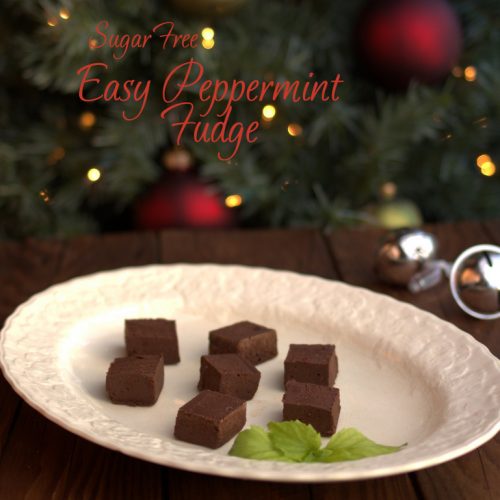 Easy Peppermint Fudge
Ingredients
1 3/4

cups

heavy cream

or full-fat coconut cream: top of the milk: if dairy sensitive

3/4

cup

Natural Sweetener

or to desired sweetness

1

tsp

stevia glycerite

1

tsp

peppermint extract

or other extract like cherry

6

oz

unsweetened baking chocolate

chopped fine
Instructions
Place a piece of parchment paper into an 8x8 inch pan.

Grease the parchment lightly for easy removal.

In a small saucepan over medium heat, stir together the heavy cream, natural sweeteners and extract. Bring to a light simmer then remove from heat and add the finely chopped chocolate. Stir until smooth and the chocolate is totally melted. Taste and adjust sweetness to your liking.

Pour chocolate mixture into the prepared pan and spread evenly to the edges. Place pan into the freezer for about 30 minutes or until firm.

Cover and refrigerate until set, about 2 hours or overnight. Cut into 18 squares.

NOTE: If the mixture is too thin, add 4 tablespoons cream cheese (or Kite Hill cream cheese if dairy free) to the mixture and allow to set.
Notes
Nutritional Information: (Per serving)
138 calories, 12.5g fat, 1.3g protein, 2.7g carbs, 2g fiber
Testimony of the Day
This is the type of thing that makes me want to spread the word of health more!  Amazing results after one of our consults.
"Hi Maria,
It's been about 6 months since I found your blog through Dr. Davis. What a great 6 months it's been! I'm down 52.5 pounds. I was taking over 500 prescription and non-prescription pills a month for severe IBS, acid reflex, asthma, headaches etc. I had just turned 30 and was at my heaviest! I had been a long time "points" member, and was gaining weight while eating my whole grains and fruit by the pounds! Fruit doesn't count as points you know!!! What a wake up call when I found your blog and became your client! I wanted to share some before and after pictures with you, although I am still a work in progress. Thanks again Maria, you have truly changed my life for the better. 
Tanya"
Way to go Tanya!  Keep up the great work! Click HERE to get started like Tanya!