PEANUT BUTTER TWIX
If you would like to help out a small family, rather than large business, I am happy to announce that you can now get my books as a high-quality ebook that works on any platform. Plus, most of the profits don't go to Amazon or apple! 
Click HERE or select "My Books" above to get your copy now
!
Click HERE to get a limited edition of the Hard Cover.
Click HERE to get a soft cover.
Thank you all for your love and support!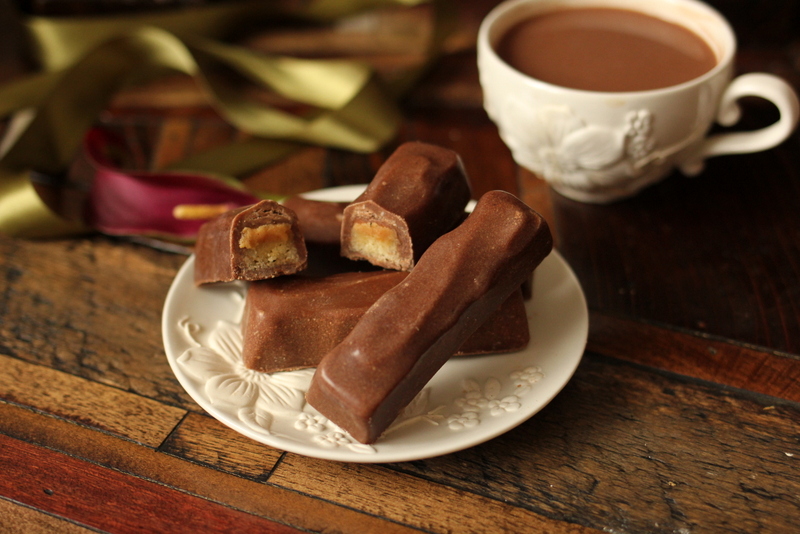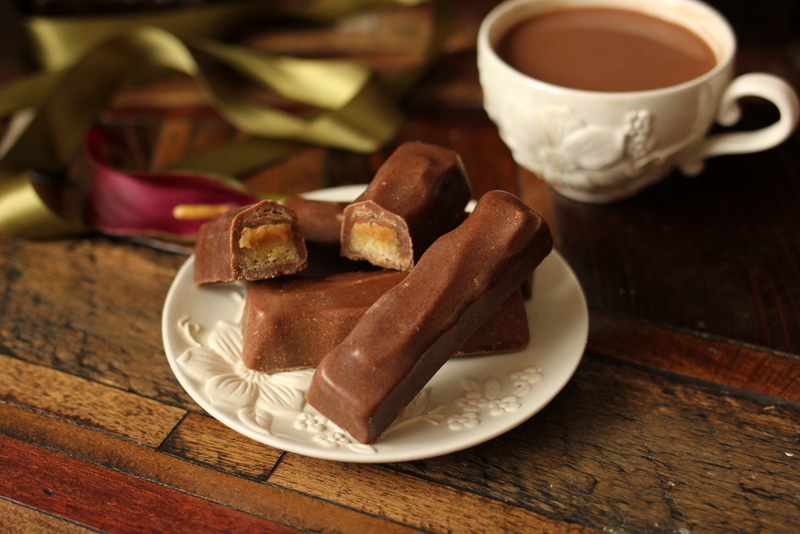 COOKIE:
1/2 cup vanilla whey or egg white protein
3/4 cup peanut flour
1/4 tsp baking soda
1/4 tsp Celtic sea salt
1/4 cup butter or coconut oil
4 TBS Swerve (or erythritol)
1 tsp stevia glycerite (omit if using Swerve)
2-3 TBS water (just enough to hold dough together)
Preheat the oven to 375 degrees F. In a medium bowl, stir together the whey, peanut flour, baking soda, and salt. Cut in the butter using a pastry blender or your fingers until the butter lumps are smaller than peas. Stir in the water, butter, and sweetener to form a stiff dough. Take about 2 TBS of dough at a time to roll out long biscuit shapes (resembling a Twix bar). Place on cookie sheet. Bake for 7 minutes, turn off oven. Leave in oven for 3 more minutes to cool to crisp up. Place in freezer to freeze (frozen biscuits will hold the topping better).
Peanut Butter Layer:
6 TBS Natural Peanut Butter
6 TBS vanilla almond milk
Swerve confectioners to desired sweetness
Place all ingredients in a mixing bowl and stir until well combined. Add sweetener to taste. Place peanut butter sauce on top of the cookie and place in freezer to set.
Chocolate:
1 CHOCO-Perfection Bar
2 TBS vanilla almond milk
In a double boiler, combine ingredients, melt the chocolate (or microwavable bowl, microwave for 30 seconds). Stir well. Drizzle over the peanut butter covered cookie. Place in freezer to set. Makes 12 individual Twix bars.
NUTRITIONAL COMPARISON (per 2 Twix bars)
Traditional Twix = 290 calories, 5g protein, 15g fat, 37 carbs, 2g fiber
"Healthified" Twix = 195 calories, 9.1 g protein, 16.7 g fat, 2.9 g fiber, 3.3 g carbs
Stocking Your Freezer
Many people ask me, how do I stock my pantry, fridge, and freezer to make this healthy lifestyle easier? So, I have created a detailed video on how to shop at the grocery store where I teach you what words to look for on a label. I also step you through the things in my pantry (crackers, noodles, sauces, treats, chocolate) as well as things in my bathroom "pantry" because many products contain wheat (not to mention that everything you put on your skin also gets absorbed by the liver and affects our moods and how we lose weight).
To sign up for a fun tutorial click HERE to get started on the right path! It also includes a detailed shopping pantry list and website links where I find my favorite foods, treats, and products for a great price as well as other cooking tutorial videos.  For a short example I always have these items stocked:
1. Blanched almond flour. I get a 25 box to save money.
2. Grass-fed beef: we get 1/2 cow in fall and spring to save money.
3. Organic chickens: from the local farmer to save money.
4. "Healthified" ice cream! (tutorial video in package)
5. "Healthified" chili and "healthified" lasagna leftovers for easy lunches. (lasagna and garlic bread tutorial video in package)
6. Extra loaves of Protein Bread (for me) and loaves of Amazing Bread (for Craig) (tutorial video in package)
7. "Healthified" push pops for easy treats.
You DESERVE this! Don't wait another day!