NEW Protein Sparing Package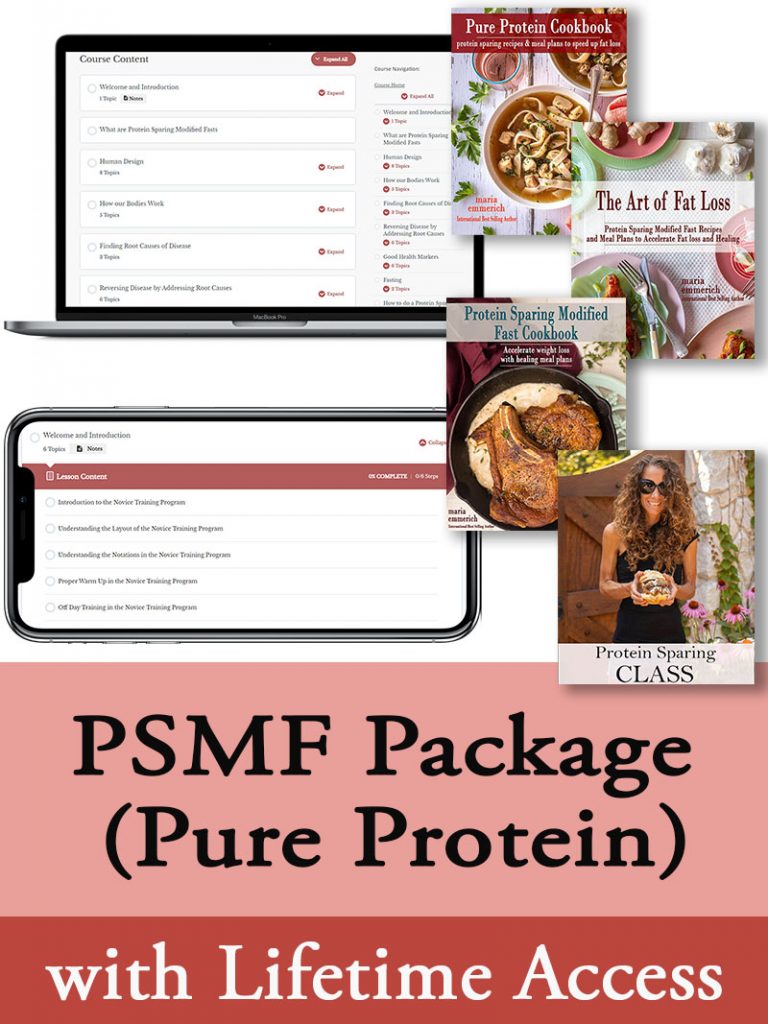 Want to learn everything you need to know about Protein Sparing Modified Fasts (Pure Protein Days)? If you are doing my Protein Sparing Weight Loss Challenge, this PSMF Package will help you WIN!
My new Protein Sparing package has it all including weekly meetings with me and my husband Craig!!!

All 3 of my Protein Sparing ebooks which are filled with delicious recipes and meal plans!
2 weeks of PSMF complete meal plans (3 days PSMF, 3 days Keto, 1 day over feeding)
My very informative PSMF 2 hour class
Helpful presentations and videos to help you understand this lifestyle and how to do protein sparing days! Plus diet hacks on how to speed up weight loss!
You get LIFETIME ACCESS to the package, ebooks and meal plans in the package!
You also get 30 days of platinum support which includes WEEKLY MEETINGS WITH ME AND CRAIG!
30 days to use our amazing meal planner tool and much more!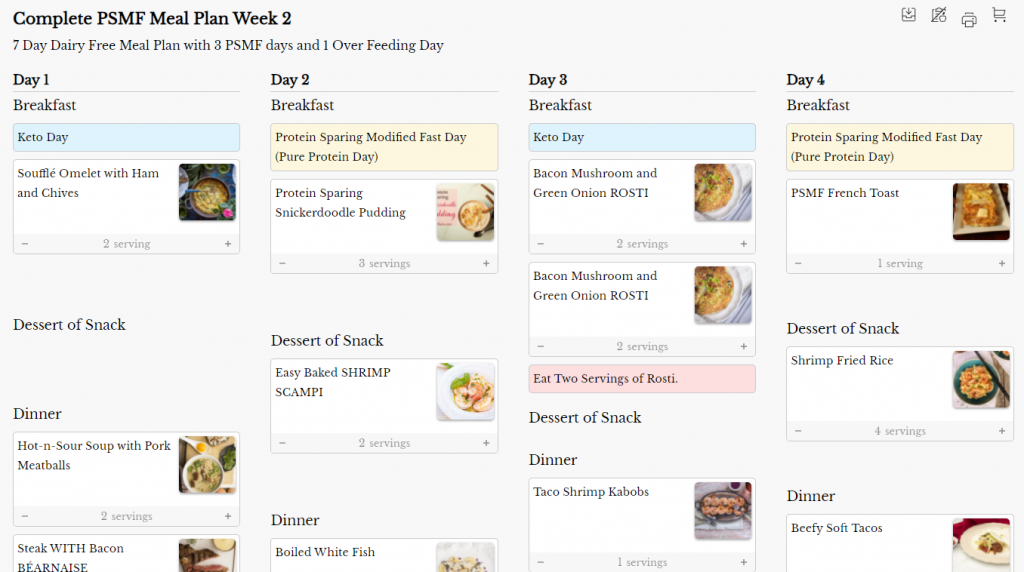 TESTIMONY OF THE DAY
"Hi Maria and Craig, I wanted to thank you guys for your passion and dedication to my health. I began to dabble in the Emmerich way January 1st. Weighing in on that day I was 423 lbs. I started The 30 Day Ketogenic Cleanse on January 7th.  At the end of 30 days I weighed in at 385lbs so that was a 38lb loss.
The night before I moved to Dairy free PSMF I was 384.7. I started DF/PSMF on about 2/8 and this morning weighed in at 370lbs. So that is 53lbs since January 1st!
The support on keto-adapted.com is amazing. The food is amazing. The community you have built is amazing.
I love you guys. My family loves you guys. My kids (all 5 adopted) look forward to summer and getting back into travel. Thank you so much." – David
Most people I consult are doing keto totally wrong. Get fast results with the my Mind-blowing Keto School!