PSMF Weight Loss Challenge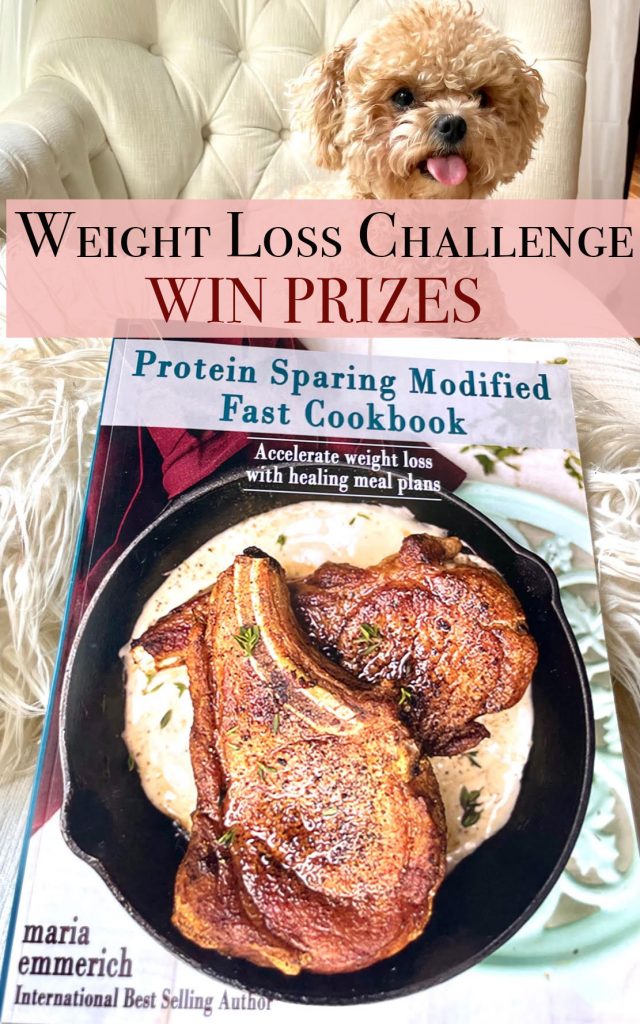 Who wants to lose weight eating my delicious protein sparing recipes AND win prizes?
Join me and my protein sparing support group on MARCH 1st for 30 days to do my Protein Sparing Modified Fasting Weight Loss Challenge!
Find my FREE Support Group for Protein Sparing Modified Fasting HERE!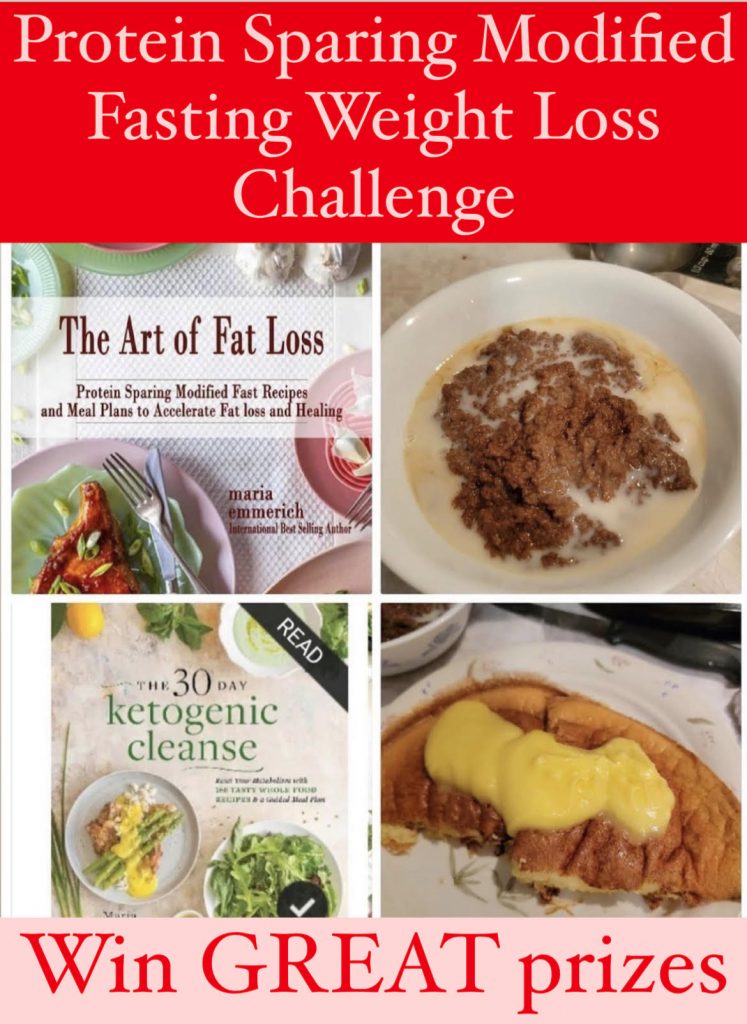 Just by following my perfected meal plans in The 30 Day Ketogenic Cleanse and the my Protein Sparing Modified Fast Meal Plans you could WIN!!!!
Click HERE to get the FREE meal plans to follow!
If you want to make the challenge easy and get the best possible results, you must check out my NEW
Protein
Sparing
Modified Fast (Pure
Protein
) Package! It is amazing and includes all my ebooks, tons of meal plans, videos and instruction with tons of support too including
weekly meetings with me!
It also includes our amazing meal planner tool!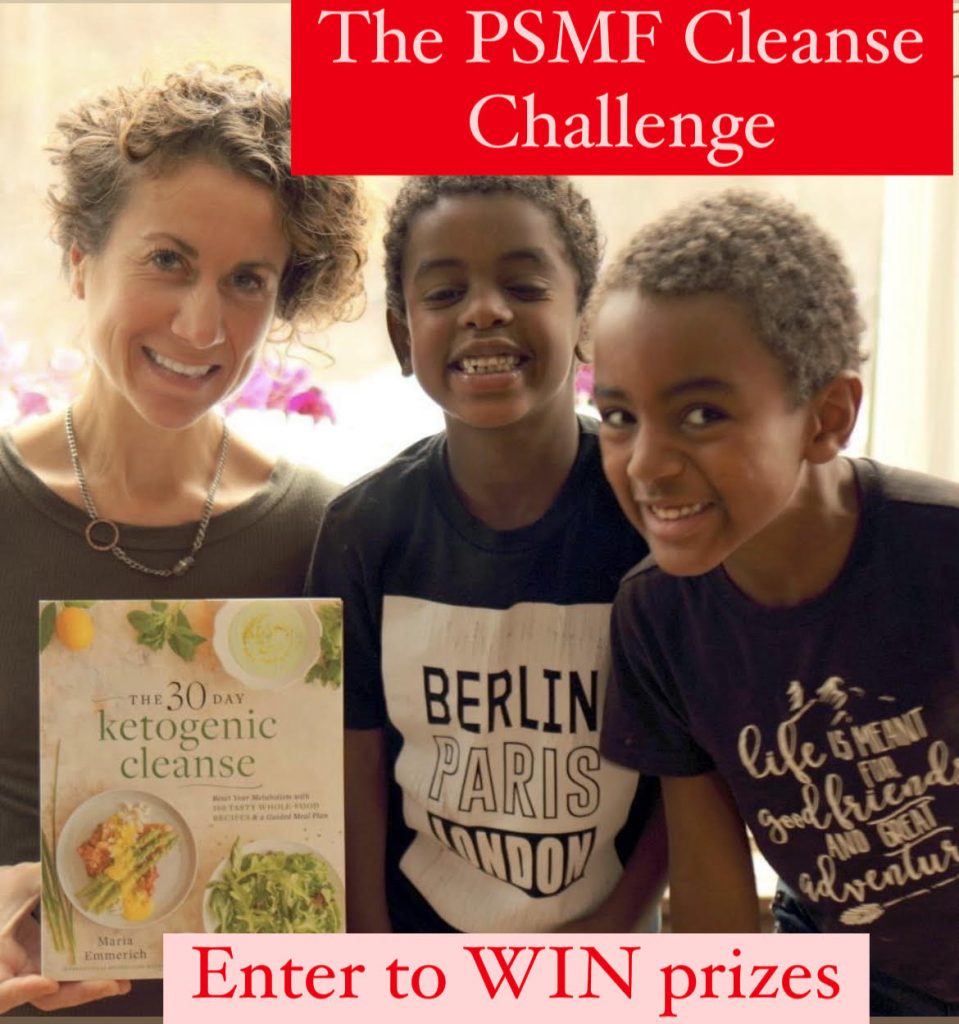 Just by posting your photos of your meals on my Keto Adapted Facebook wall or on Instagram and mentioning @mariaemmerich in your posts with the hashtag #psmfchallenge and #The30DayKetogenicCleanse
As a bonus you can join our PSMF group on Facebook HERE and post there too!
The prizes are gift cards towards anything at Keto-Adapted.com.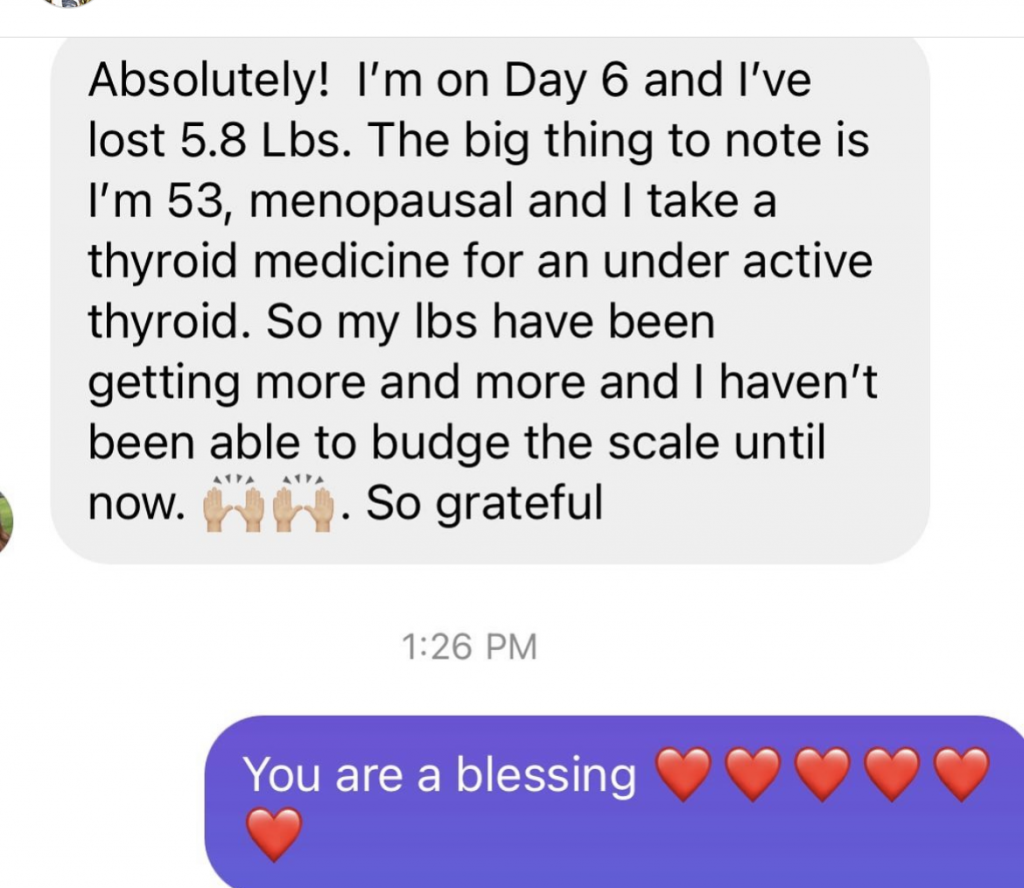 NOTE: Only one winner per week. Also, the final winner will be chosen on April 4th so make sure you get your final before after photo or story shared with the tags before April 2nd.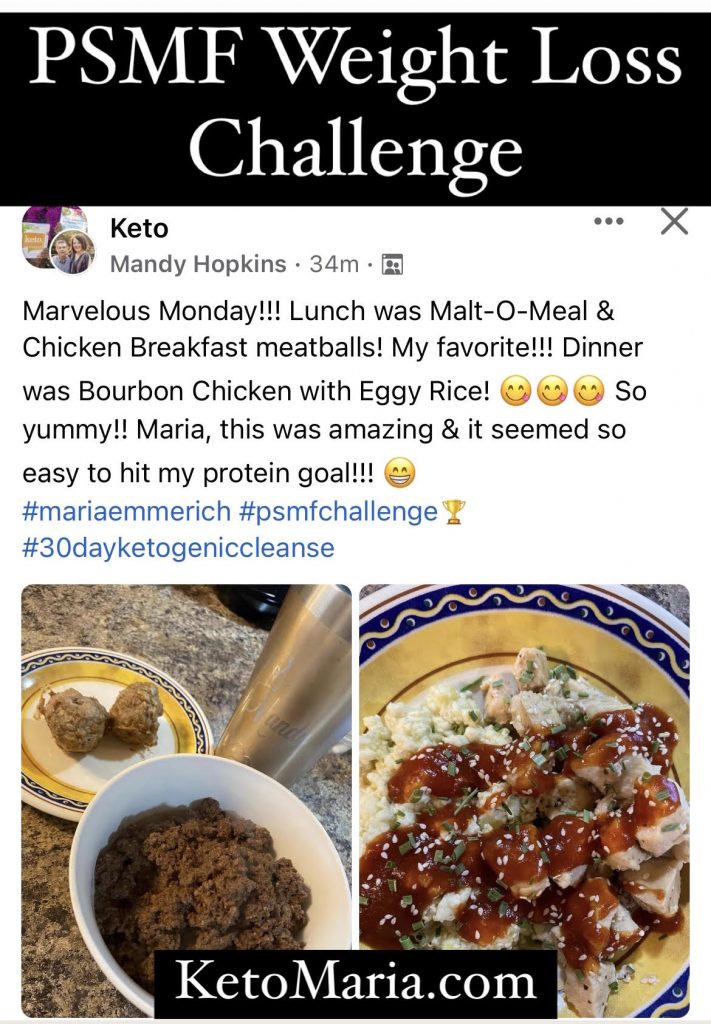 You can use the gift cards towards:
2. A subscription membership (I highly suggest a platinum membership with the NEW meal planner!)
3. any of my nutrition Packages!
4. any of my ebooks (or my hard cover books)
5. A personal health assessment!
6. Our Strength Training Programs!
7. Our Keto Coaching Certification Program!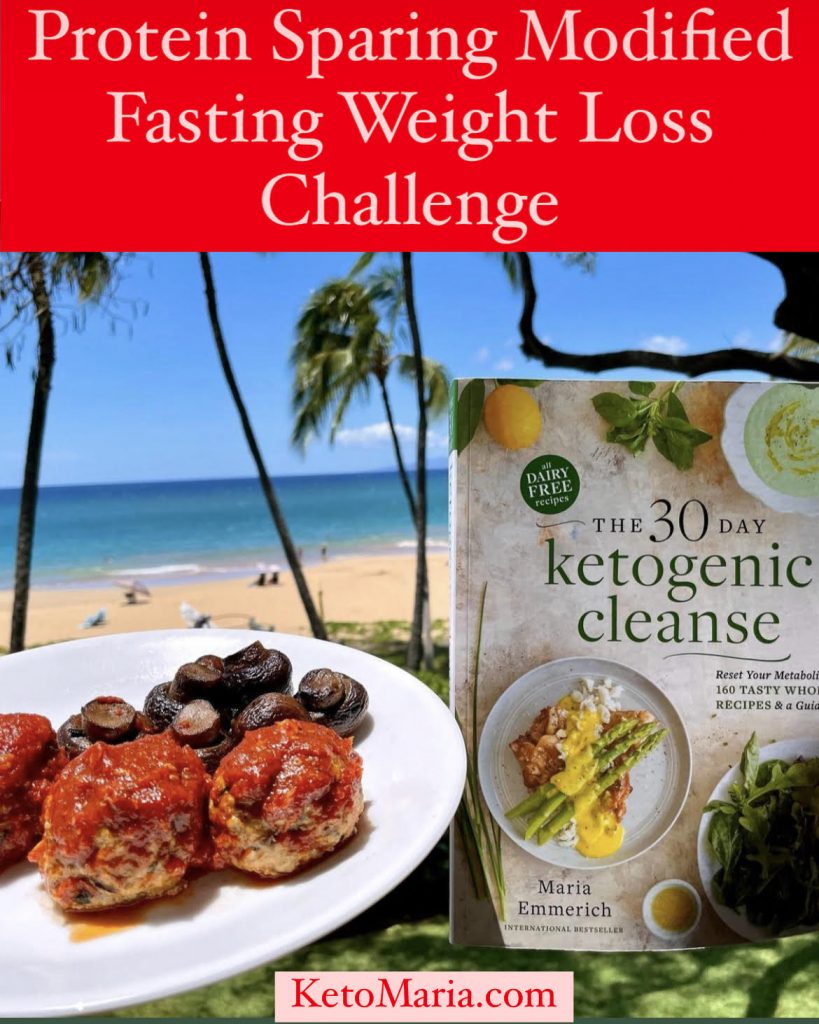 The Spring is such a great time to challenge yourself on setting NEW goals and my protein sparing modified fasting meal plan will get you to your goal FAST!
Good Luck!

NEW Protein Sparing Modified Fast Package!
Want to get a jump start on this challenge? Want to learn everything you need to know to succeed using Protein Sparing Modified Fasts? Our new package has it all covered!
Buy now and get instant Lifetime access to the Course and all the amazing content in this package including:
All our PSMF ebooks! ($75 value, includes Protein Sparing Modified Fast ebook, The Art of Fat Loss ebook, Pure Protein Cookbook ebook)
Lifetime access to our Protein Sparing Modified Fast Class! ($45 value)
7 Days of PSMF Meal Plans (with interactive grocery lists) you can pick days to add to your week
2 Weeks of Full Meal Plans (3 PSMF days plus 1 Over Feeding Day and 3 Keto Days Each Week)
4 Live weekly group webinars with Maria and Craig!
Hundreds of hours of content
Free Platinum membership for 30 days ($35 value, includes the following):

Meal plan generator to make your own meal plans
Personal Macros targets based on your goals
Interactive grocery lists
Over 2000 exclusive recipes
Live weekly webinars with Maria and Craig
Track your progress
Workout Videos
Question and Answer module to ask Maria and Craig questions anytime
Much more!

You get Lifetime access this everything in the package (videos, materials, meal plans, ebooks, class, etc.).

You also get access to anything added to the package in the future!
CLICK HERE to get this package!
WINNERS
Winner of Week 1:  This was posted on my private Facebook group which you can join for support! Click HERE to join~ 
" Week #1 complete! I am down about 2.5 lbs which is amazing as Ive been stalled for over 6 months. On top of that, since starting Maria's macros, my menstrual cycle has returned. Im 44 and for the past year (since doing carnivore), my cycle stopped and Ive had early menopause symptoms. I may be on the mend. So excited to keep going!

Winner of Week 2:  This was posted on my private Facebook group which you can join for support! Click HERE to join~ 
"When I finally stepped on the scale this morning, to my surprise I was ⬇️down 1 lb! My old self would've been sad that, "that was all!" My new self is jumping up and down that, 1 the scale moved…eeeekkk and 2 that I'm down .3% body fat! 💪🏻My inflammation is almost gone now! I know my body is healing inside! No more hives like I've had for 3 months! 💫🔥

Today I prepped a some psmf donuts 🍩and psmf mini bagels. I will make more tomorrow. My day rocked with my macros and I am so damn proud of myself! There's more to this than losing weight. I'm regaining my control on food." Dawn

#mariaemmerich #psmfchallenge

Winner of Week 3:  This was posted on my private Facebook group which you can join for support! Click HERE to join~ 
"I am so thankful to Craig and Maria Emmerich! I was stalled for a year now. I have been Keto for 3 years now but wasn't losing weight. I decided to join her PSMF Challenge. I started out at 185 and in ONLY 2 weeks, I'm at 170! 

I lost 15 pounds in two weeks!

I'm not starving, I'm eating better than I ever have. I am so excited to start week three and then four to see how much I will have lost in 30 days!! Thank you both so much!! 🤗😘" Tina 

#psmfchallenge #mariaemmerich Keto Adapted – Maria Emmerich

BONUS WINNER!
I had to pick a bonus winner! This winner is Mandy! She is one of my Certified Keto Coaches and she has posted every single day on the PSMF Challenge so I am gifting her a YEAR of FREE Coach Support! 
"This is such a great cookbook! Tonight we had Mojito Chicken & it was probably my favorite chicken ever. I served it w/ Bacon & Mushrooms from The 30 Day Ketogenic Cleanse book. Amazing dinner! Even my non-keto family enjoyed it! 

Maria Wojcik Emmerich I just can't wait to get my hands on the newest book, but this will always be my favorite!!!" Mandy 

#psmfchallenge

#mariaemmerich

#the30dayketogeniccleanse

TESTIMONY OF THE DAY
"The one week weigh in results!
I would say Maria Emmerich's program is a HUGE success for my Family! This was a very busy weekend for us to with the County Livestock show, but we didn't let that chaos derail us. We stayed the course!
Thank you Maria Emmerich for your knowledge and improving my families health.
Also my husband is T1D and we have seen great glucose readings as well! Straight lines on the meter graph!
#30dayketogeniccleanse
#psmfchallenge" – Cheyenne
Most people I consult are doing keto totally wrong. Get fast results with the my Mind-blowing Keto School!