How Much Fat Do You Need for Ketosis?
HOW MUCH FAT DO YOU NEED FOR KETOSIS?
Often times clients think they didn't get their ratio of 70-80% fat correctly so they start adding in bulletproof coffee or eating a tablespoon of coconut oil just to correct the ratio. I do not recommend this if you are eating ketosis for weight loss. Your body is a magnificent marvel and can create ketones from the stored fat on your body.  So how much fat do you need for Ketosis?
As long as your carbs are right (30g or less per day, ideally 20g or less) and you hit your protein goal,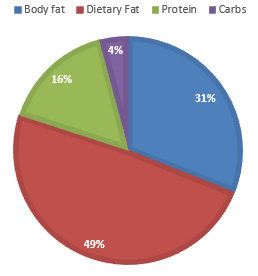 then you will be in ketosis where your body can use dietary fat and body fat equally well. So if there isn't enough dietary fat the body will use stored fat for fuel, exactly what you want for weight loss.
So fat should just be eaten until you are full or until you reach your calorie limit for the day whichever comes first.  I say calorie limit because early on if you have leptin resistance you can still overeat fat and hold you back.  Once leptin resistance is healed, it is hard to overeat fat when carbs and protein are correct.
Learn more in my class Beyond Keto (Click Here).
If you are a platinum member on Keto-Adapted.com you will get FREE attendance to the class as well as access to exclusive recipes such as the Eggs Florentine Deviled Eggs in the photo below, as well as many other features such as designing your own meal plan capabilities, FREE weekly meetings and access to me to help you along your way!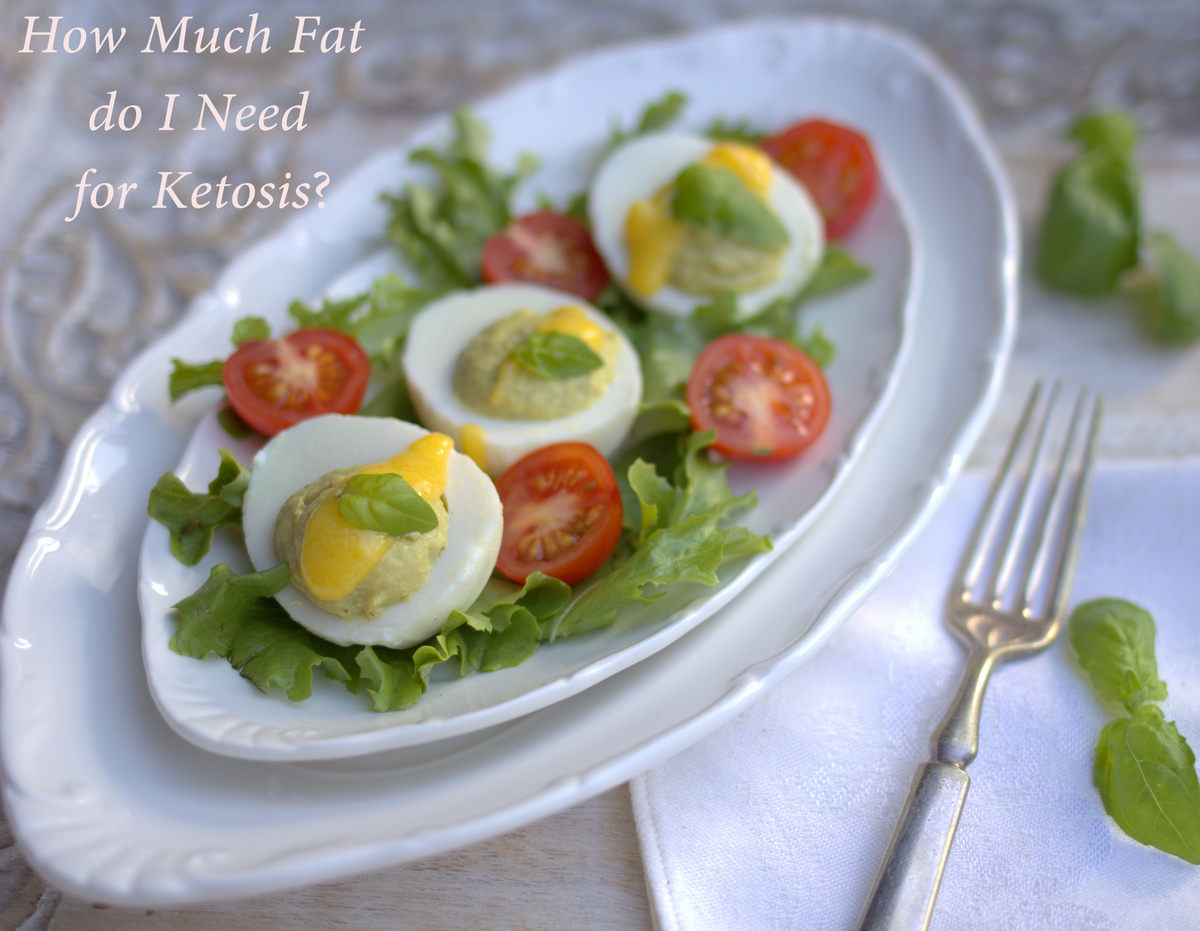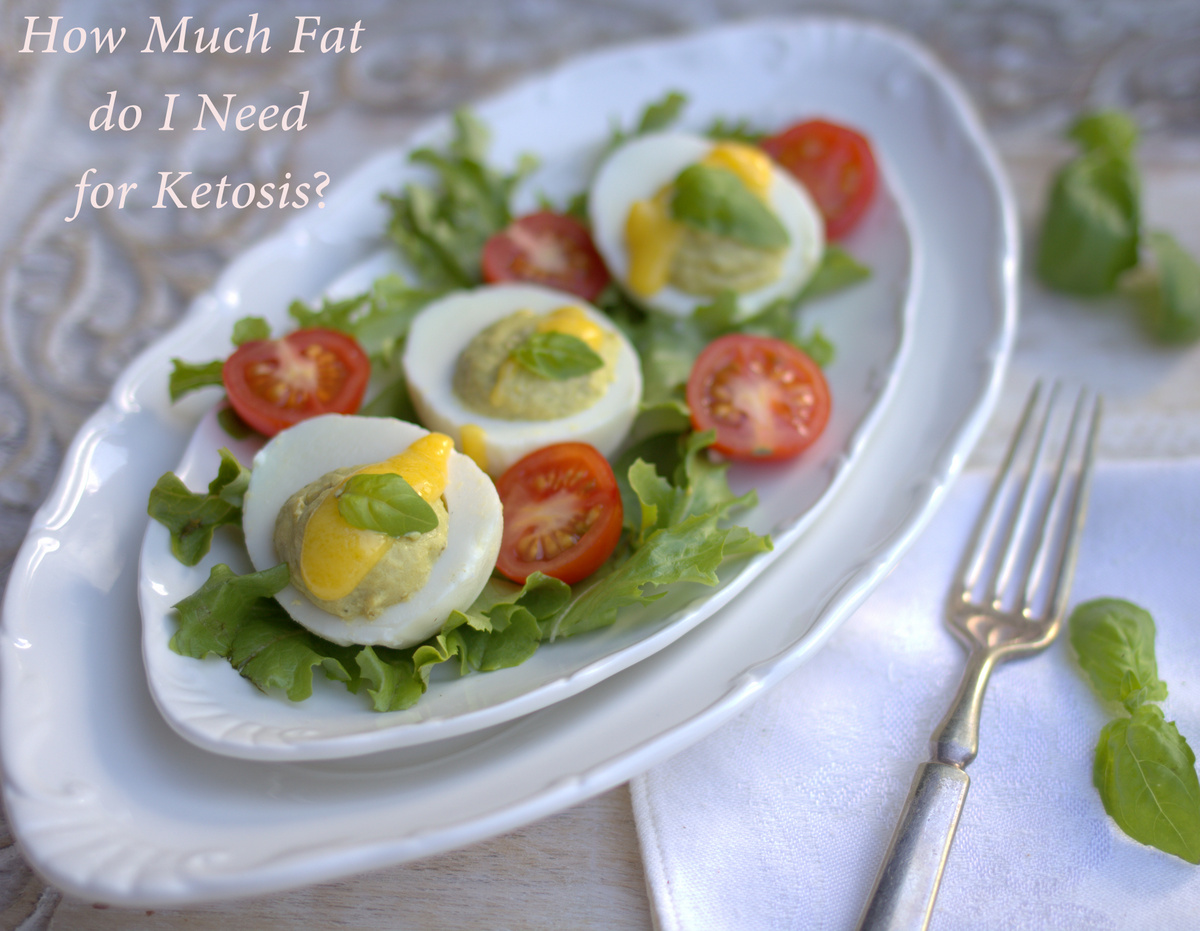 TESTIMONY OF THE DAY
I love messages like this!: "After a year of thinking, I'm doing everything right and not losing a pound I am happy to report I lost 4 pounds since last Friday!!! Turns out, I wasn't doing everything right!
Click HERE to get started on a well-formulated ketogenic diet today!