Micronutrient Miracle
A new book to add to your summer reading list!  My friends Jayson and Mira Calton (founders of SkinnyFat) have just published a new book called "The Micronutrient Miracle".  It is a great resource with tons of great info on different vitamins and minerals and their uses along with lots of great low carb and keto recipes.  And as a bonus, you can get $200 in GIFT Certificates (CLICK HERE TO GET IT) as a thank you when you buy the book (currently under $20 on amazon)!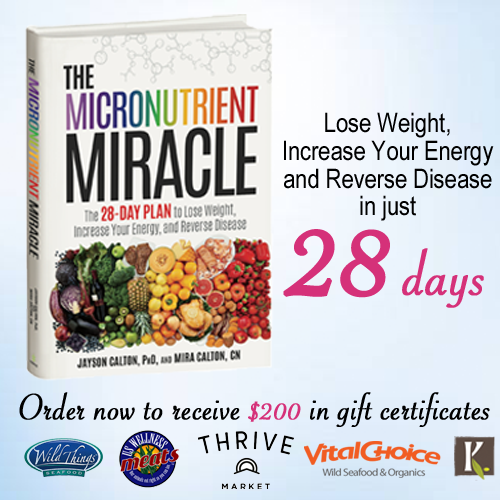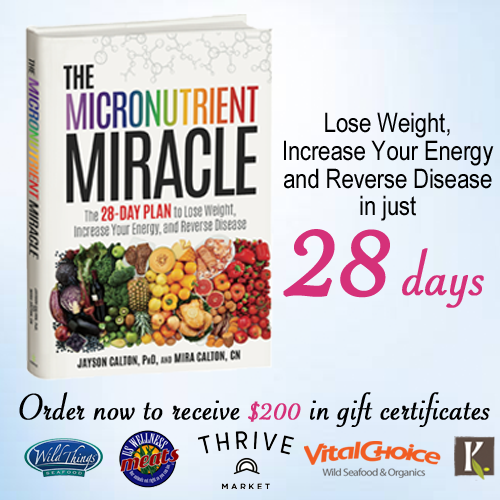 $50 to spend at Wild Things Seafood
TWO free months + $20 to spend at THRIVE Market
$50 for US Wellness Meats
$50 for Vital Choice Seafood
$25 to spend at Kasandrinos.com (The BEST gourmet Olive Oil out there!)
Just send your receipt to book@MyMiracleGifts.com!