Malted Milk Ice Cream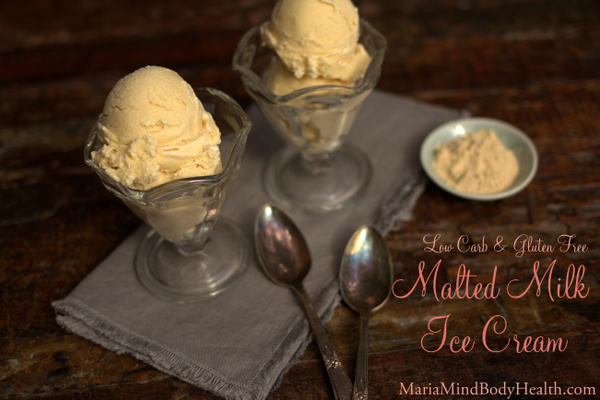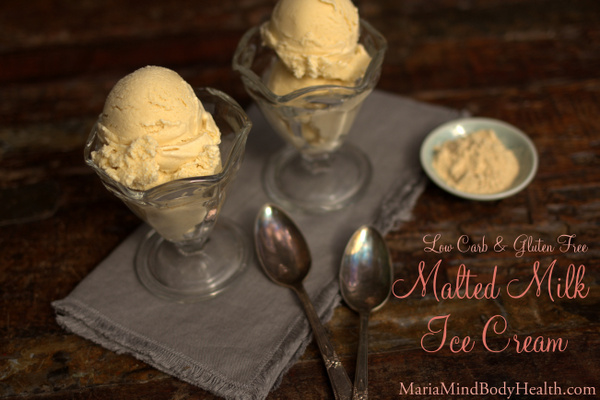 There is something special about the flavor of malted milk! When I was in high school, I worked at a front desk of a hotel and across the parking lot was the Medford Café. I would always get dinner from the café and I always ordered their classic malt. I always wondered what was in malted milk and when I looked it up I was horrified on the ingredients.
It was very tricky to find that malted milk flavor without the barley. After experimenting for a few years, yes, I said YEARS; I finally found the perfect malted milk flavor!
Have you ever heard of maca? Yep! Maca powder is the key to making it taste just like a malted milk ice cream!
I still love malts, I just make them keto now!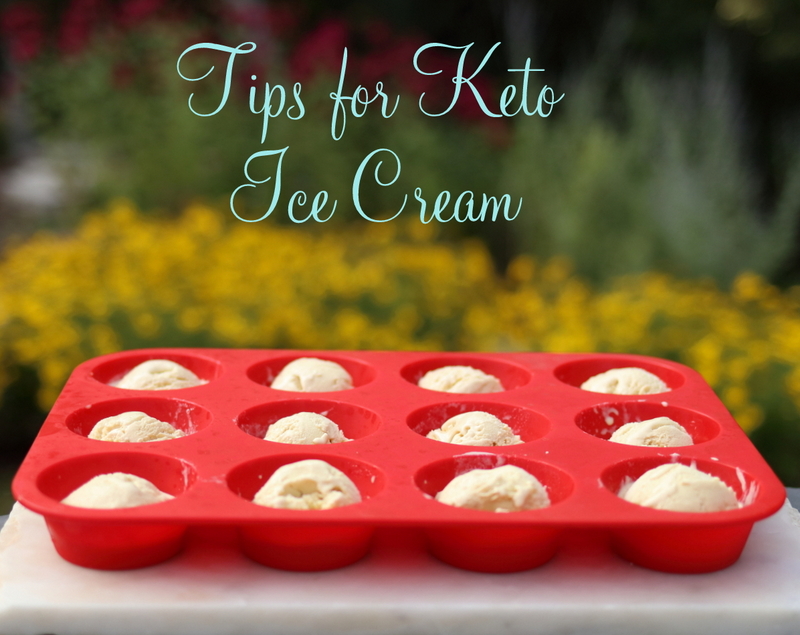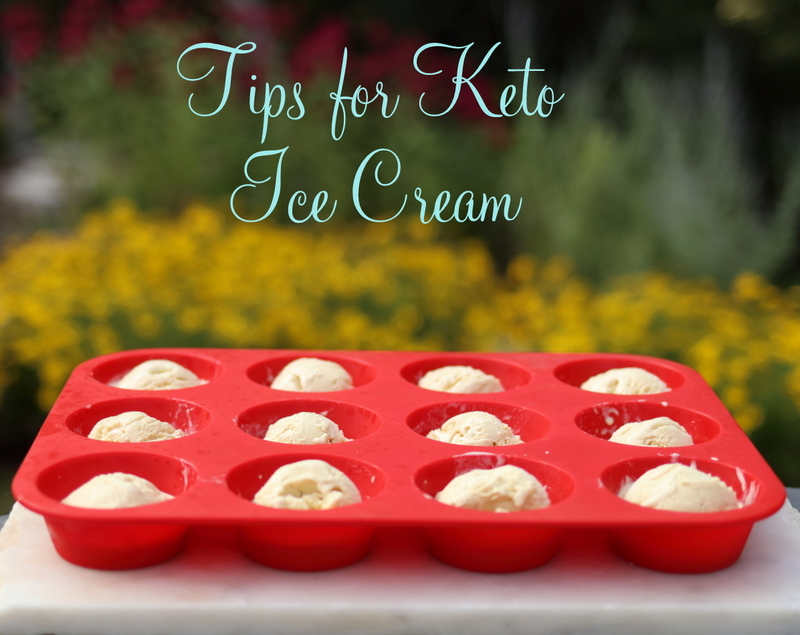 Click HERE to find my tips to keep keto ice cream soft!
Malted Milk Ice Cream
Ingredients
5

egg yolks

1/2

cup

Allulose

1

cup

heavy whipping cream

1

cup

unsweetened cashew milk

or almond milk

2-3

tablespoons

organic MACA powder

1/4

tsp

Redmond Real salt
Instructions
In a medium saucepan place the egg yolks and sweeteners in to mix on high with a hand mixer. Whip yolks until light in color and double in size. Stir in the whipping cream.

OPTIONAL to cook the custard (I skip this since I am not afraid of raw eggs): Place the saucepan onto medium heat on the stove and cook, stirring constantly ( see photo). Stir until thickened into a custard. Remove from heat and stir in the almond milk, MACA powder and salt. Let cool completely.

Place into your ice cream machine (click HERE to find the one I love AND it is 1/2 off the original price!!!)and watch the magic happen within 10 minutes or according to your ice cream maker's directions.

Freeze until set for ice cream or stir in your favorite swirl flavor to mix it up.
Notes
NUTRITIONAL COMPARISON (per 1/2 cup serving)
Ben & Jerry's Vanilla Ice Cream = 230 calories, 23 carbs, 0 fiber, 4 g protein
"Healthified" Vanilla Ice Cream = 250 calories, 24g fat, 4g protein, 5g carbs, 1g fiber
Click HERE to get the ice cream maker on sale. When mine broke (because of over-use) they sent me a NEW one for FREE! Love Cuisinart!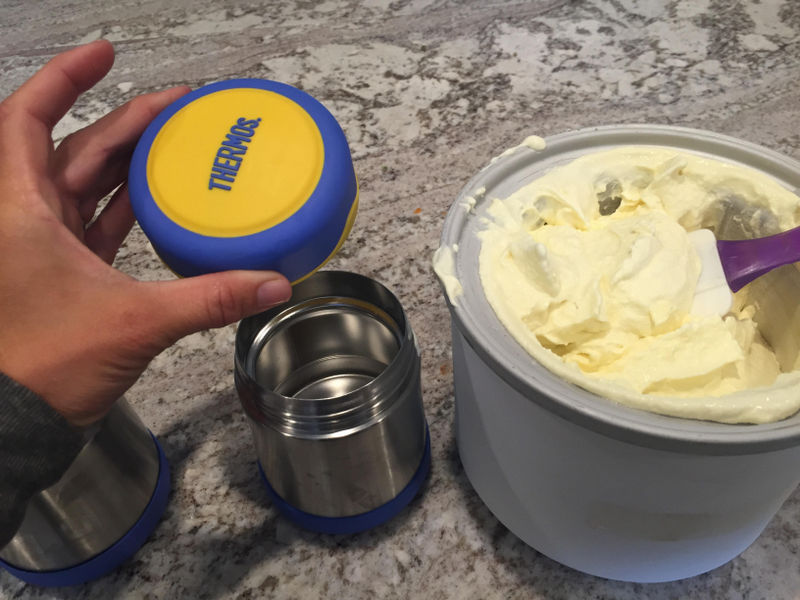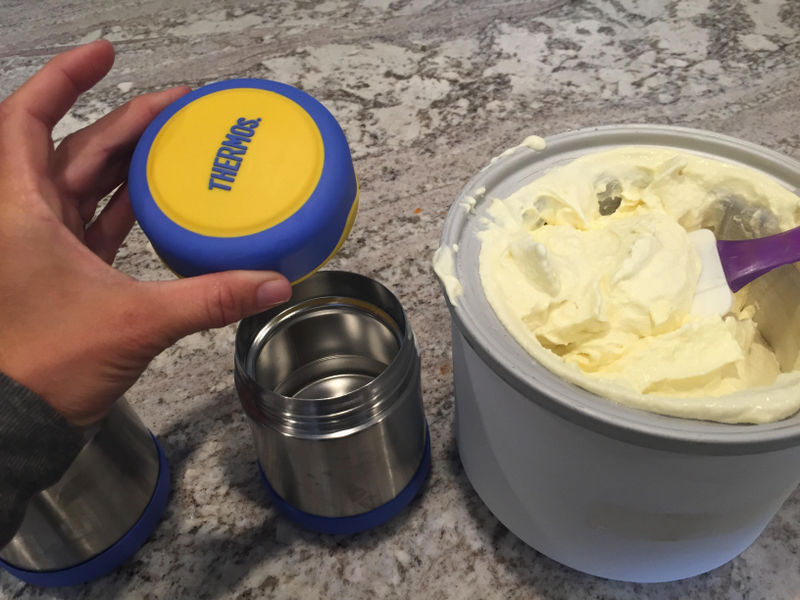 Want to make your kids smile at lunch? Pack them "healthified" ice cream. By the time lunch comes, the ice cream is nice and soft. Click HERE to find the thermos I use. 
TESTIMONY OF THE DAY
I love this emotional testimony!
"My body isn't perfect however it has perfectly carried 4 children. 

It has perfectly served me even when I wasn't fueling it like it needed. These pictures make me so emotional. I remember being horrified by the first picture. At that point I was eating maybe 800 to 1200 calories a day and still gaining.Was active but in tons of inflammatory pain everyday. I had tried everything!!!!!!

I had concluded this was my life. Today I'm in awe. I can not believe what started as a way to help alleviate acid reflux has become a life changing lifestyle you couldn't pay me to give up. The easiest change in my whole being I have ever made…

THIS IS THE FIRST TIME IN MY LIFE I AM ACTUALLY CURIOUS WHAT THE SCALE WOULD SAY. I have done all of this and have no clue my actual weight loss.

For the first time in my life I no longer feel as if I struggle with my weight. I don't count calories, stress over food, I don't go hungry and butter and bacon are on the menu almost daily, I'm not deprived at all.  Every time I have to defend the healthiness of my lifestyle. ALL OF IT IS WORTH IT.
The pictures speak for themselves on what's good for my body. #keto #ketosis #lifestylechange #ketomania #blessed