Testimony of the Day
"My heaviest weight was 456lbs. I needed a total lifestyle change. My heart was enlarging, I couldn't walk very far, hard to breathe, asthma, acid reflux… The only thing I had on my side was my age… I was only in my early 20s. I had even dropped out of high school because of my weight. After moving to a new town I focused on myself. I adopted the low carb way of eating and shed so much weight so fast. About 2 years ago I hit a plateau that lasted almost a year. No matter what I changed it wasn't coming off… I found Maria's blog and learned so much about my body and the way it works. With the help of Maria's knowledge and recipes I broke through my plateau and have shed another 70lbs bringing my total loss to 254lbs to date and still losing… My asthma is gone, my heart is ok now, I can walk with no issues, I actually run 80 minutes a few times a week… I feel amazing!! This is the best lifestyle for me.. I will continue to follow for the foreseeable future… Thank you, Maria, for sharing your knowledge and amazing recipes with us.." Ashley
To get the results like Ashley, click HERE for easy to follow keto-adapted meals.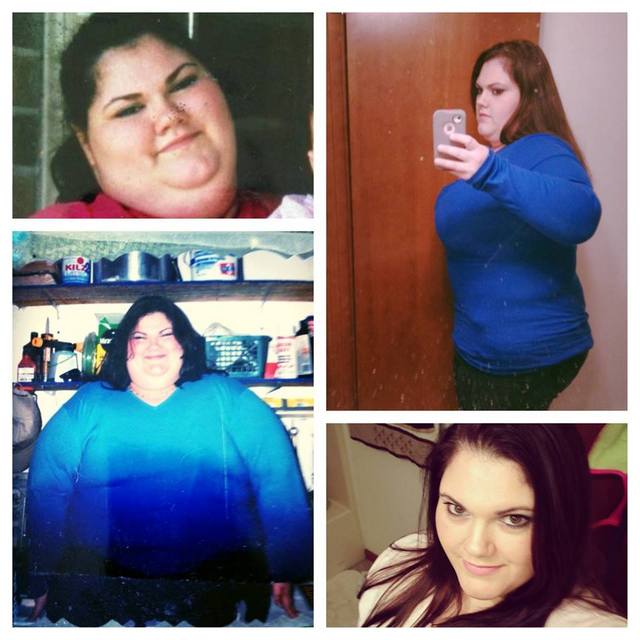 Migraines and Headaches
When clients come to me pleading for help eliminating migraines, I grin because to me it is an easy fix and I know they are going to feel wonderful soon. I have clients wanting me to help eliminate their chronic headaches and migraines all the time. I have lots of tips and tricks up my sleeve so when I started having headaches, I was puzzled. It all started when I decided to see if I were a candidate for LASIK eye surgery (which I am not). The clinic requires you to wear your glasses for a few days which my glasses are a bit weak, but I still wore them for the required time.
Once I heard the bad news that I was not a candidate since my eyes are just too bad (I'm a -11 prescription), I put my contacts back in. That day, my 3-year-old was being a typical 3-year-old and I blamed my headache on his behavior. But when the headaches continued for the next 3 days, I knew something was wrong. I went to the eye doctor and yep! I was over-prescribed. I was SO ecstatic to go down a 0.5 because that meant I could wear "night and day" contacts (the kind that you can wear for a month without taking out). They don't make "night and day" in a -11 but they do in a -10.5!!!
Anyway, my point is, there are numerous nutrition reasons for headaches and migraines but one thing that is often overlooked is our eyesight. So when nothing else is working, get your eyes checked! First off, you must drink half your body weight in ounces. Dehydration and not enough quality salt are main causes of headaches. There are a few other major causes of severe headaches and migraines, and they all can be healed by a well-formulated keto-adapted diet as well as therapeutic doses of vitamins and minerals which you may be deficient in. If you need more help in eliminating migraines and headaches click HERE for a detailed supplement plan for only $25.
Read all about how to eliminate headaches and migraines in my new book Keto-Adapted.

If you would like to help out a small family, rather than large business, I am happy to announce that you can now get my books as a high quality ebook that works on any platform. Plus, most of the profits don't go to Amazon or apple! 
Click HERE or select "My Books" above to get your copy now
!
Click HERE to get a limited edition of the Hard Cover.
Thank you all for your love and support!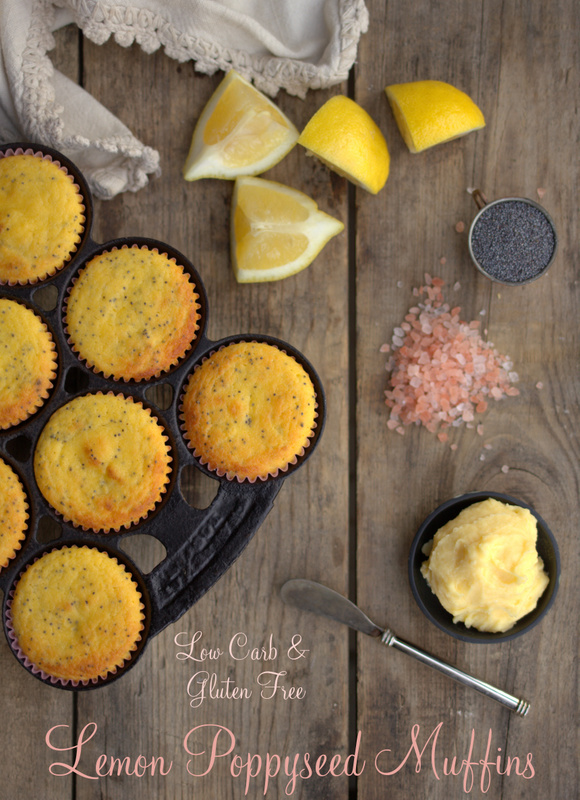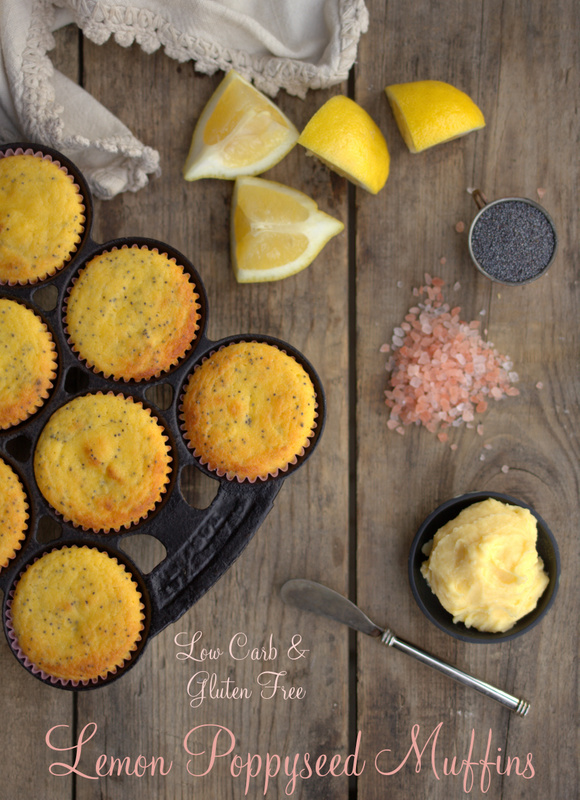 Let's try this recipe filled with eggs for serotonin and blood sugar balancing coconut flour! *Note: Click on the ingredients to find out where to purchase them.
MUFFINS:
1/2 cup coconut flour
1/4 tsp Celtic sea salt
1/4 tsp baking soda
6 eggs
1/2 cup  Swerve
1 tsp stevia glycerite
1 tsp vanilla or lemon oil extract
1/2 cup coconut oil or butter, melted
1/4 cup poppy seeds
1/3 cup lemon juice
1 TBS grated lemon zest
Preheat oven to 350 degrees F. In a medium-sized bowl sift together the dry ingredients. Slowly add the wet ingredients into the dry ingredients and stir until very smooth. Grease a muffin pan and fill about 2/3 of the way full with batter. Bake for 18-20 minutes, or until a toothpick comes out clean. Makes 12 muffins.
LEMON GLAZE
1/2 tsp stevia glycerite (or 1/4 cup Swerve)
1/2 cup coconut oil, softened
1/3 cup lemon juice
1 tsp lemon extract
pinch Celtic sea salt
NOTE: OR use my Lemon Curd recipe for the topping!
For the glaze, blend all ingredients until smooth. Drizzle on top of muffins.
Or CLICK HERE TO FIND THE LEMON CURD I USED in the photo.
NUTRITIONAL COMPARISON (per muffin)
Krusteaz Muffins = 460 calories, 22g fat, 7g protein, 60g carbs, 3g fiber
"Healthified" Muffin = 223 calories, 21g fat, 4g protein, 3.5g carbs, 1.8g fiber (87% fat, 7% protein, 6% carbs)