Testimonies of the Day
30 Day Accelerated Testimony: "I bought your meal plan the big one 🙂 Really enjoying it. I actually lost 14lbs the first 12 days. Wow! Never lost that even in 1 month before." Mary
30 Day Accelerated Testimony: "On day 8 of the 30 day Accelerated plan right now, dropped 9 pounds (from original 123 lbs)!"  Teri
Phone Client: "Maria, I just have to give you a BIG BIG thank you! I just started your 30 day meal plan and in 2 weeks, I've dropped 11 pounds total. I can definitely tell and it's making me super excited to keep going. I am NOT hungry ever and I love how easy it is to follow. It takes all the pain and thinking out of the planning. It's so, so simple and fail proof. I am learning how to eat proper proportions and and what to eat and when. I hate calorie counting and never wanted to do that. This was definitely the best thing I've ever done. Thank you girl. You are a huge inspiration." -Rebecca
If you want to get started like Mary, Teri and Rebecca, click HERE to get you on the right path!  You deserve it!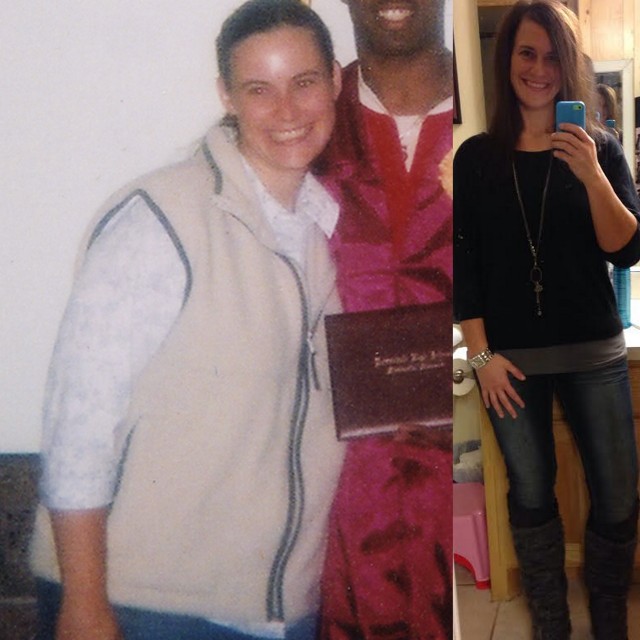 Coconut Vinegar
What is coconut vinegar you may ask when you see this recipe. Well, Coconut vinegar exceeds all other vinegars in amino acids, vitamins and mineral content. Don't worry, it doesn't taste like coconut! Here are some reasons why I love it!~1. It is also a FOS (a prebiotic that promotes digestive health).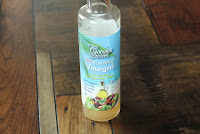 2. The sap used to make coconut vinegar comes from coconut trees grown in volcanic soil rich with minerals. No need to worry about your potassium if you don't eat potatoes or bananas (because they are too high in sugar/starch), coconut vinegar has 192mg per tablespoon!!! The sap also contains large amounts of phosphorus, potassium, iron, magnesium, sulfur, boron, zinc, manganese and copper.
3. Coconut sap has all 9 essential amino acids, which are the building blocks of protein. It also contains 8 nonessential amino acids. Proteins are part of every living cell in your body, it forms hemoglobin, which carries oxygen and antibodies, which boosts the immune system. Amino acids also repair tissue, serve as neurotransmitters, transmits messages within the brain, and some detoxify your body and boost metabolic functions.
4. It is low on the glycemic index, coming in at only 35 on the scale.
This natural vinegar is a great replacement for your recipes that call for other vinegars (especially if you should be avoiding vinegar if you have Candida…yeast overgrowth). I use it for Kai's bone broth, soups, dips, salad dressings, marinades…you name it. Click HERE to find.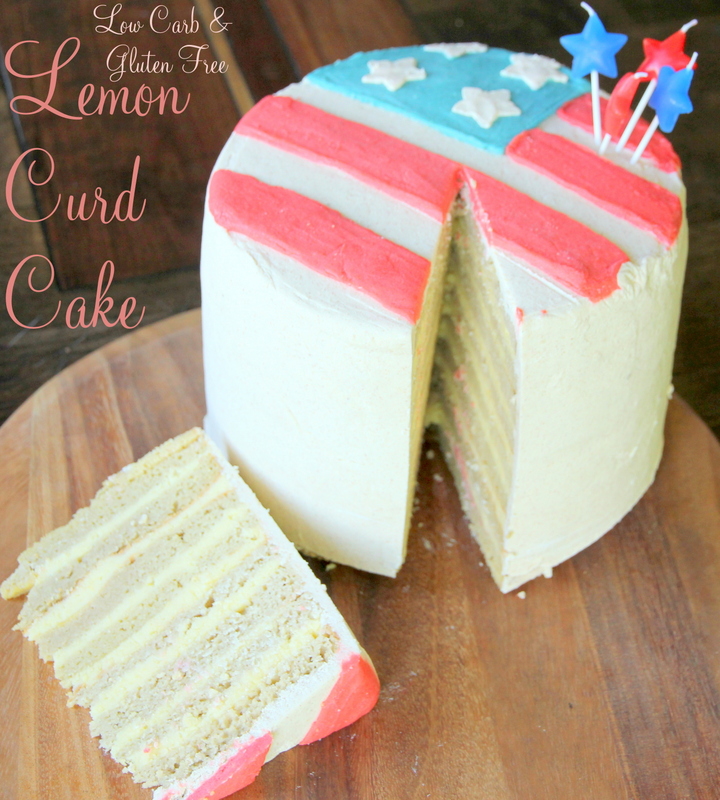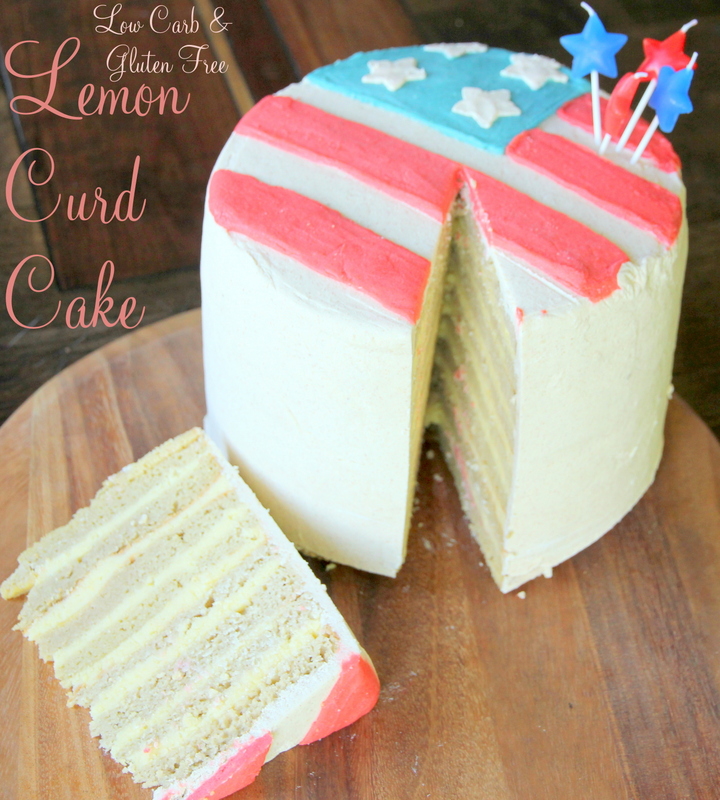 Micah's 4th birthday! We love you sweetie!
"HEALTHIFIED" CAKE
9 eggs, separated
1 tsp coconut vinegar OR apple cider vinegar
3/4 cup Swerve (or other natural sweetener) (I also added 1 tsp stevia glycerite… mixing sweeteners give it a great flavor)
1 tsp baking soda
3/4 cup melted coconut oil (or butter)
1/2 tsp Celtic sea salt
3 TBS lemon juice
3 TBS vanilla (or other extract like lemon or orange)
3 cups blanched almond flour
Preheat oven to 325 degrees F. Prepare two 8-inch spring-form pans with a piece of parchment paper to secure in the bottom of the pan with the ring (by doing this instead of greasing the pan will allow the cake to release easy and it will also allow the cake to rise more).
Separate the eggs. In a stand mixer or very large mixing bowl, whip the whites with the vinegar until soft peaks form. Set aside.
In a medium sized bowl, mix the yolks, natural sweetener, baking soda, oil, extract and salt. Add the lemon juice to the egg yolk mixture and combine until smooth. Fold the yolk mixture into the whipped egg whites. Then add the almond flour to the batter and combine until smooth.
Divide the batter evenly and place into the spring form pans. Bake for 20 to 25 minutes, or until the center is not soft and a toothpick inserted in the center comes out clean. Remove from oven and invert the cake (this will retain it's height) and then once it's cool run a knife along the sides to remove it from the pan. Don't forget to remove the parchment paper from the bottom of the cake! Frost with desired frosting. Makes 12 servings.
NUTRITIONAL COMPARISON (per serving)
Traditional Cake = 369 calories, 19g fat, 6g protein, 42g carbs, 0.9g fiber (41.1 effective carbs)
"Healthified" Cake = 346 calories, 30g fat, 10.2g protein, 6.7g carbs, 3g fiber (3.7 effective carbs)
LEMON CURD FILLING
1 cup Swerve (or erythritol and 1 tsp stevia glycerite)
1/2 cup lemon juice
4 large eggs
1 TBS finely grated lemon peel
8 TBS butter or coconut oil
(Note: I doubled the batch… I like a lot of filling!) Combine natural sweetener, lemon juice, 4 eggs and lemon peel in heavy medium saucepan and whisk to blend; add butter. Whisk constantly over medium heat until mixture thickens and coats back of spoon thickly (do not boil), about 12 minutes. Pour mixture through strainer into medium bowl. Place bowl in larger bowl filled with ice water and whisk occasionally until lemon curd is cooled completely, about 15 minutes. Can be made 1 day ahead. Use to fill each layer of cake with.
"HEALTHIFIED" BROWN BUTTER FROSTING
1.5 cups butter
1.5 cups confectioners Swerve 
1.5 (8 oz) packaged cream cheese (or mascarpone cheese)
2 TBS unsweetened almond milk
1/2 tsp vanilla (or other extract like lemon or orange)
Natural Food Coloring
Melt butter in 1-quart saucepan over medium heat. Continue cooking, stirring constantly and watching closely, until butter just starts to turn golden (4 to 6 minutes). (Butter will get foamy and bubble.) Remove from heat. Cool completely. Combine browned butter, confectioners Swerve, cream cheese, almond milk and extract in small bowl. Beat at medium speed, gradually adding enough milk for desired spreading consistency. Add natural food coloring if desired. Frost cooled cake.
"HEALTHIFIED" DAIRY-FREE FROSTING
2 cups coconut oil, softened (not melted)
1 3/4 to 2 cups confectioners Swerve (or other natural sweetener)
1 tsp stevia glycerite
2 TBS vanilla (or other extract like lemon or orange)
1/4 tsp Celtic sea salt
3-5 TBS unsweetened almond milk
Natural Food Coloring
Beat coconut oil for a few minutes with a mixer with the paddle attachment on medium speed. Add confectioners 1 3/4 cup confectioners Swerve and stevia glycerite and mix on the lowest speed (so the natural sweetener doesn't blow all over your kitchen!) until the natural sweetener has been incorporated with the oil. Increase mixer speed to medium and add extract, salt, and 3 tablespoons of the almond milk and beat for 3 minutes. If your frosting needs a more stiff consistency, add more confectioners Swerve. If your frosting needs to be thinned out, add remaining almond milk 1 tablespoons at a time. Add natural food coloring if desired. Frost cooled cake. Makes 12 servings.
NUTRITIONAL COMPARISON (per serving)
Traditional Frosting = 503 calories, 32g fat, 0.3g protein, 55.2g carbs, 0g fiber (55.2 effective carbs)
"Healthified" Frosting = 270 calories, 30g fat, 0.3g protein, 0.3g carbs, 0g fiber (0.3 effective carbs)
NOTE: To make the tall cake pictured, I doubled everything and stacked it. 🙂