If you haven't noticed, I do not allow advertising on my site.
I just didn't agree with some of the products that were advertised. They were keto products, but they were unhealthy and I would never personally eat most of the products. It was hard to say no to blog advertisements; they pay thousands of dollars a month, but I just felt uncomfortable about having the products I didn't recommend on my website.
Instead, I have created a shopping list where you can find all the healthy ingredients that are difficult to find in the grocery store (and if you do find them, they are often very expensive).
I have done a lot of detective work and found the lowest prices on for all of the products I use and love. Everything from food, pantry items, kitchen tools, supplements, and skin products are on my list.
I rarely waste time in the grocery store because I find everything online for a way better price!
All you have to do is click on the words in my recipes and it will take you right to the correct item. If you add them to your cart I get a tiny commission that helps me afford to keep practicing recipes (Recipe experimenting can costing me a fortune!…but I love helping!).
I also have GREAT HOLIDAY GIFT IDEAS on the list!
Happy Shopping and THANK YOU for all your support!!!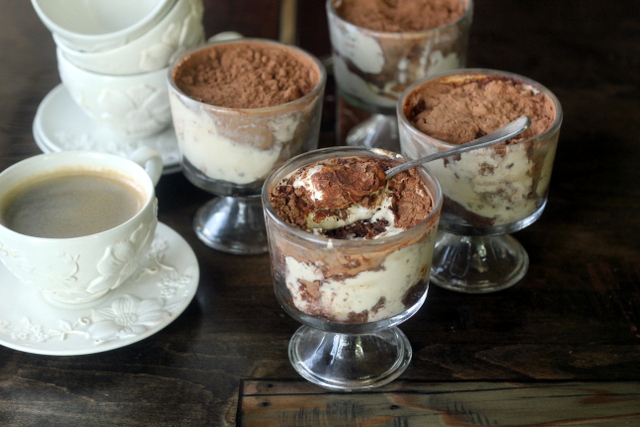 No coffee liqueur in my keto tiramisu recipe!
More recipes and tips like this can be found in: The Art of Eating Healthy: Sweets. Thanks SO much for your support!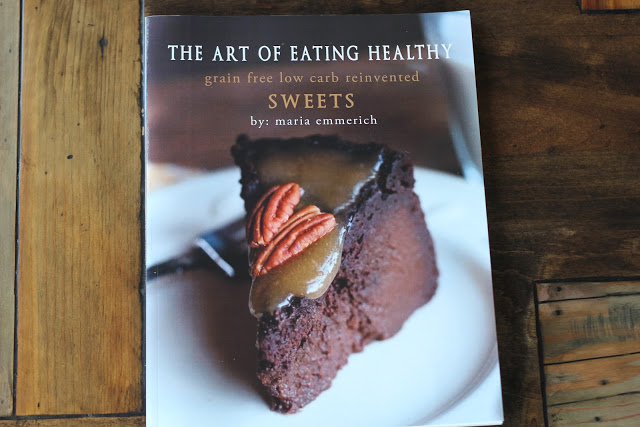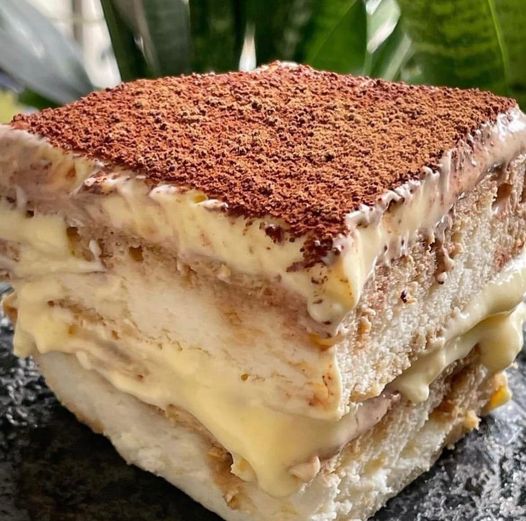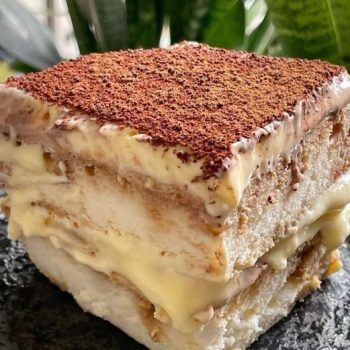 Keto Tiramisu
Equipment
Ingredients
PSMF LADY FINGERS:
6

large

egg whites

1

teaspoon

cream of tartar

optional

1/2

cup

unflavored egg white protein

(vanilla or unflavored)

1/4

cup

allulose

1/4

teaspoon

Redmond Real salt
FILLING:
6

egg yolks

1 1/4

cups

powdered natural sweetener

or allulose

1

teaspoons

stevia glycerite

optional

1 1/4

cups

mascarpone cheese

or cream cheese

1 3/4

cups

heavy whipping cream

1/3

cup

coffee

sweetened to taste
TOPPING:
1

teaspoon

unsweetened cocoa powder

for dusting
Instructions
PSMF LADYFINGERS: Preheat oven to 325 degrees F. In a clean, dry bowl, place the egg whites, protein powder, allulose, salt and cream of tartar if using. Whip on high until stiff peaks form. Place the batter in a 9x9 in grease baking pan. Bake for 20-25 minutes or until light golden brown and cooked through. Remove from oven and set aside.

FILLING: Combine egg yolks and sweetener in the top of a double boiler, over boiling water. Reduce heat to low, and cook for about 10 minutes, stirring constantly. Remove from heat and whip yolks until thick and lemon colored. Add mascarpone to whipped yolks. Beat until combined. In a separate bowl, whip cream to stiff peaks. Gently fold into yolk mixture and set aside.

Cut the crust off the psmf bread lady fingers and cut into 2 inch "fingers" and line the bottom and sides of a large glass bowl. Brush with coffee. Spoon half of the cream filling over the lady fingers. Repeat ladyfingers, coffee and filling layers. Garnish with cocoa. Refrigerate several hours or overnight.
Video
Nutrition
Calories:
159
|
Fat:
12
g
|
Protein:
10
g
|
Carbohydrates:
1.1
g
|
Fiber:
0
g
|
P:E Ratio:
0.8
TESTIMONY OF THE DAY
"Good morning! This weekend marked a milestone in my journey. Not only have I lost half of my body weight but I wore a sleeveless shirt for the first time in 15 years! My 12 year old daughter pointed out that she has never seen me wear a sleeveless shirt….and added that I looked buff!
Thank you Maria and Craig Emmerich for all of your guidance! I am beyond happy to have found this way of eating and will never return to where I started. I am stronger, healthier, younger and feel fantastic. Keto on!
Age: 40 yrs
Height: 5'6"
SW: 270 lbs size 22
CW: 135 lbs size 4"
– Sarah
Most people I consult are doing keto totally wrong. Get fast results with the my Mind-blowing Keto School!