TESTIMONY OF THE DAY
If you need a little encouragement to start the year off right, please read this testimony from a client who travels about 3 weeks out of the month, has a wife and a toddler and still finds time to prepare meals. He lost 35.5 pounds in 45 days just by changing a few things.

"Maria,
Many of those that have posted have struck a chord with my situation before starting with you.  The "dark" side of my story was intentionally left out because I'm not at my goal yet.  For now, I just keep myself focused on results and not how or why–especially since it's difficult to exist in the "what if I didn't have a friend that helped me?"
It is humbling to see how much trust you place in your clients and how much hope and faith they have in you!  There were some posters that touched on similar concerns to mine, so I wanted to clarify in the hope that others may see how working with you can simplify, not complicate; can be cheap not expensive.
1.  I did NOT cook for most of my progression.  I suck at cooking.  I had to ask my wife how to hard boil eggs.  Seriously.   So MY weight loss was not dependent on baking or cooking skills.  Your recipes  impacted my enjoyment and spare time, but my weight loss was not dependent on a magic recipe.  And I built up to them.  With that said, I can see how some people would see immediate benefit from substituting your healthified stuff.  But for someone that is on the road, eats out or just can't cook–don't worry.  Maria's plan works incredibly well in that reality that so many of us live in.
2.  When my son and I cook, it's often easy stuff like fried eggs or my new hard-boiled egg recipe (egg + boiling water).  I thought I'd be late to work, but it literally takes 15 minutes start to finish.  Okay, sometimes longer if we decide to sing.  My waffle maker was $50.  Made that back in one skipped trip to Sunday buffet.  Your pancakes are like $2.50 and were breakfast for 3 days.
3.  My progress and your plan for me was 100% INDEPENDENT of source of food.  Eggs were eggs.  Chicken was chicken.  I did NOT need to find cage-free, organic DHA ratio'd eggs from Chickens that did yoga every morning.
4.  I took the past 1.5 to 2 months to learn WHILE doing.  You have now recommended 4-5 books that I read while exercising.  And youtubes and postings.  But if I waited to learn, I'd still be where I was.  Maybe even more depressed.  I imagine a lot of people are like how I am in many many ways but chose not to be with this.  I would read to find fault or problems.  To blame an industry or a food.  I came to realize that even if all of that is true, so what?  It's not about them, it's about me.
5.  I did not try to change anyone but me.  We had meals where son, wife and me all ate different things.  So what?  Is that ideal–no.  But who cares?  You know what–son started asking for what "papa" was eating.  Salsa (Pace) over ketchup.  Then mustard over salsa.  Then eggs over toast.  Now mustard on eggs.   And mustard on waffles.  Eventually that's where the baking and recipes helped…and that was key for me.
6.  Your plan SAVED me money.  I saved on snack foods not because I chose to not eat them–but because I did not need to snack.  I have a $8 bag of almonds in my pantry that I bought 2 months ago–and am only now down to the bottom.  I used to spend $15/day on snacks throughout the day.
7.  It was far easier for me to use your system of basic meal first, then build.  I didn't focus on what I couldn't eat–just on what I could.  I built a meal only from known things–especially helpful when on the road.  "When in doubt, leave it out."  I was stunned that I would get full and satisfied throughout the day so I didn't even feel like I missed anything.
8.  Here's a true story–I started to pass on airline meals.  I've had two flight attendants tell me "Good for you" in a very sincere way.  One explained how she fasts while flying.  This WILL happen to anyone that does your plan–you will find camaraderie in the oddest places.
9.  I have an ego and associated my willingness to try any local food with business success and whatever.  That was totally in my head.  There are just as many, if not more, people that I work with that have endeared themselves to me because I opted to jog along the oceanside rather than eat a local potato.
10.  Mentally, it was important for me to paint a picture quickly.  After a couple days of seeing the mental shift and energy level, I tried consciously to act as though I was already there.  What you helped me focus on was things like sleep, stress and reading.  I was therefore making decisions from a positive place and not out of victim, sufferer, tired/cranky, etc..
Anyway, Maria thanks for all your help and I'm looking forward to my own home stretch to my goal.  Looking forward to trying even more of the recipes with my son who's already asking me for your chocolate donuts!  'Papa, Nutritious AND Delicious!'   He's one smart low-carb cookie!"
Click HERE to start your journey to a keto-adapted diet!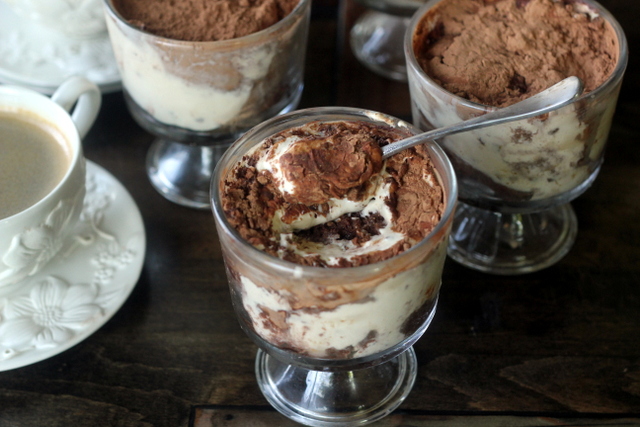 ALCOHOL FACTS
When people go on a diet, they often choose the "light" version of their favorite alcoholic beverages in order to save a few calories. However, that is only a small piece of the puzzle. Fat metabolism is reduced by as much as 73% after only two alcoholic beverages. This scary fact shows that the primary effect of alcohol on the body is not so much how many calories we consume, but how it stops the body's ability to use your fat stores for energy.
Muscle Tip: Drinking alcohol is the most efficient way to slash your testosterone levels; women…we don't want this to happen either. Just a single event of serious drinking raises levels of the muscle-wasting stress hormone called cortisol and decreases the levels of testosterone for up to 24 hours. If you are working out to build strong fat-burning muscles yet consuming alcohol, this actually breaks down muscle further and you end up with a slower metabolism. This is because you break down muscle as you lift weights and you repair them as you rest if you have proper hormone levels…if not, you never repair your muscles properly!
Alcohol in the body is converted into a substance called acetate. Unlike a car that uses one supply of fuel, the body is able to draw from carbohydrates, fats and proteins for energy. When your blood acetate levels increase, your body uses acetate instead of fat. To make matters worse, the more you drink the more you tend to eat; and unfortunately, drinking will make your liver work to convert the alcohol into acetate, which means that the foods you consume at this time will be converted into extra fat on your body.If that didn't sound bad enough; alcohol stimulates appetite and decrease your testosterone levels for up to 24 hours and increases estrogen by 300%. The infamous "beer belly" is really just an "estrogen belly." Biochemically, the higher your level of estrogen is, the more readily you absorb alcohol, but the slower you break it down.
Also, we all know that alcohol dehydrates us. In order for fat to be metabolized, it must first be released from the fat cell and then be transported by the bloodstream where it is pushed to the liver to be used as fuel. If you are dehydrated, the liver has to come to the aid of the kidneys and can't focus on its role of releasing fat.
Alcohol also affects every organ of the body, it's most dramatic impact is upon the liver. The liver cells normally prefer fatty acids as fuel, and package excess fatty acids as triglycerides, which they then route to other tissues of the body. However, when alcohol is present, the liver cells are forced to first metabolize the alcohol, letting the fatty acids accumulate in huge amounts. Alcohol metabolism permanently changes liver cell structure, which impairs the liver's ability to metabolize fats, which causes fatty liver disease.
To read more, check out my book: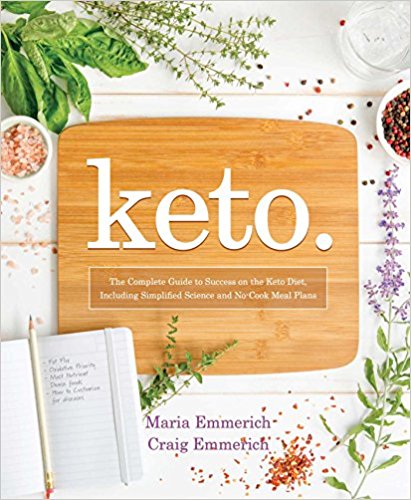 This book is really amazing and a complete guide to everything you need to heal and reach your weight loss goals. It breaks down all the latest science and information into very easy to digest pieces. It breaks through the keto myths and keeps you from going down the wrong path. Some of the topics discussed are:
How manipulation by the sugar industry resulted in decades of fearing fat.
How to look for root causes of disease instead of putting bandaids on symptoms (prescriptions).
What tests are good markers for health and longevity.
How our bodies really work including oxidative priority, fat flux, lipolysis and the reasons for metabolic disfunction.
What is a well formulated ketogenic diet and how to figure out your own optimal macro ranges based on your body and your goals.
All about our hormones and how they affect our bodies, moods and more.
How to modify keto or add to it for healing from specific diseases and chronic illness.

Including thyroid, Crohn's, blood pressure, gout, acid reflux, IBS, gallbladder, gastric bypass, acne and eczema, depression and anxiety, fertility, Alzheimer's, menopause, bone health, cancer, chronic pain, diabetes (1 and 2) and much more!

Dispelling common myths and mistakes in a ketogenic diet.
What are the most nutrient dense foods and why nutrient density matters.
Fasting, both intermittent and long term and how to do it properly.
Exercise and Keto Athletes.
Complete pantry list and TWO 7 day no cook meal plans (one is dairy and nut free!).
Additional tips and methods for healing at a cellular level.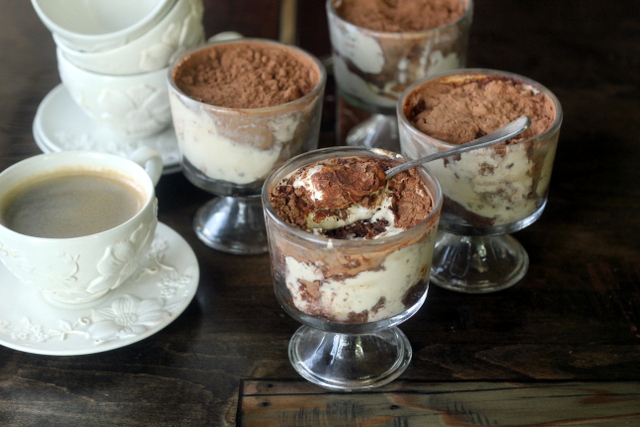 No coffee liqueur in this recipe!
LADY FINGERS:
5 egg whites
1 tsp cream of tartar
1/2 cup vanilla whey/egg white protein
1 tsp stevia glycerite
FILLING:
6 egg yolks
1 1/4 cups erythritol (or Swerve)
1 tsp stevia glycerite (omit if using Swerve)
1 1/4 cups mascarpone cheese (or cream cheese)
1 3/4 cups heavy whipping cream
1/3 cup coffee (sweetened to taste)
TOPPING:
1 tsp unsweetened cocoa powder, for dusting
LADYFINGERS: Preheat oven to 325 degrees F. In a clean, dry bowl, whip the whites and cream of tartar until stiff peaks form. Gently add in the protein powder and sweetener. Place the dough in a 9×9 in grease baking pan. Bake for 30-35 minutes or until light golden brown. Remove from oven and set aside.
FILLING: Combine egg yolks and sweetener in the top of a double boiler, over boiling water. Reduce heat to low, and cook for about 10 minutes, stirring constantly. Remove from heat and whip yolks until thick and lemon colored. Add mascarpone to whipped yolks. Beat until combined. In a separate bowl, whip cream to stiff peaks. Gently fold into yolk mixture and set aside.
Cut the lady finger dough into 2 inch "fingers" and line the bottom and sides of a large glass bowl. Brush with coffee. Spoon half of the cream filling over the lady fingers. Repeat ladyfingers, coffee and filling layers. Garnish with cocoa. Refrigerate several hours or overnight. Makes 12 servings.
NUTRITIONAL COMPARISON (per serving)
Traditional Tiramisu = 568 calories, 32g fat, 9.8g protein, 60 carbs, 0.8g fiber
"Healthified" Tiramisu = 159 calories, 12g fat, 10g protein, 2.1 carbs, trace fiber
More recipes and tips like this can be found in: The Art of Eating Healthy: Sweets. Thanks SO much for your support!